Colorado Springs' nearest state park is adding a new camping option.
Or is "glamping" the term? 
The two buildings under construction at Cheyenne Mountain State Park are indeed quite glamorous. "Beautiful, deluxe cabins," a ranger calls them in a sneak peek video posted to the park's Facebook page, showing the pine ceiling, hardwood floors and room for two bunkbeds, queen- and twin-sized.
The heated and air-conditioned cabins with bathrooms and showers will sleep up to six. Kitchenettes will include sinks, fridges and microwaves alongside a family-sized table. Outside there will be grills and Adirondack chairs overseeing views of the craggy mountain and Fort Carson on the plains. The cabins are separated by trees.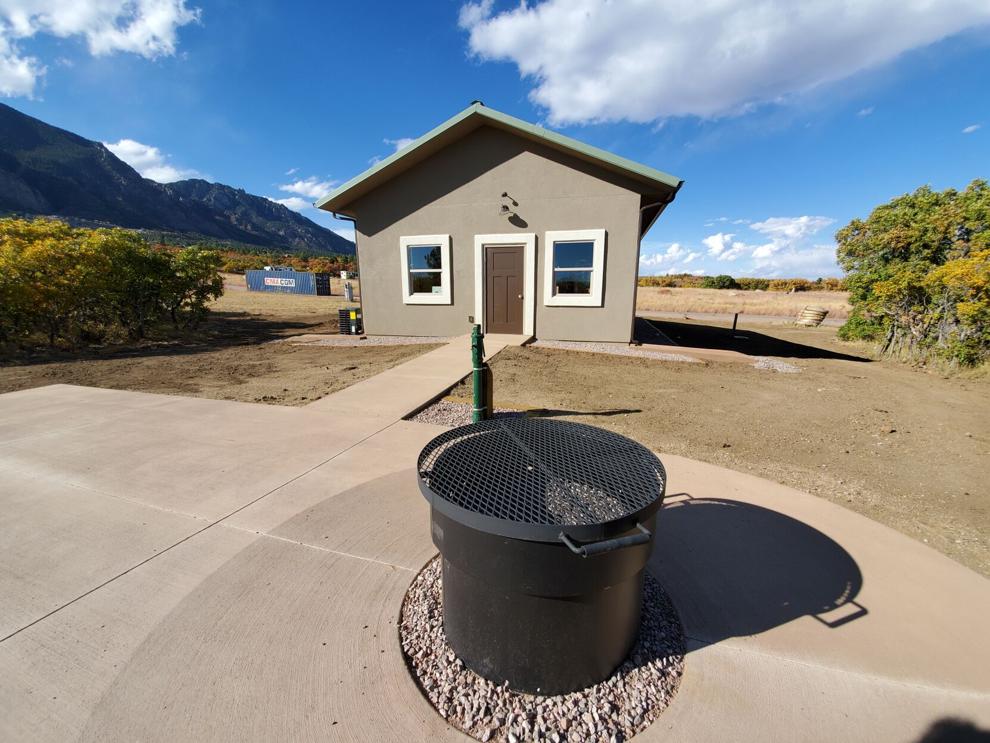 Local Colorado Parks and Wildlife spokesman Bill Vogrin called the cabins "90% or 95% done." The hope is to open this winter or early spring, he said.
"Not everybody wants to necessarily sleep on the ground in a tent or even pull a camper up, but they want to enjoy the out of doors and be in a park, and this serves that market," Vogrin said.
Such cabins are popular at state parks, including Mueller State Park in Teller County. For those familiar with those structures, think much smaller at Cheyenne Mountain — "like tiny homes," Vogrin said.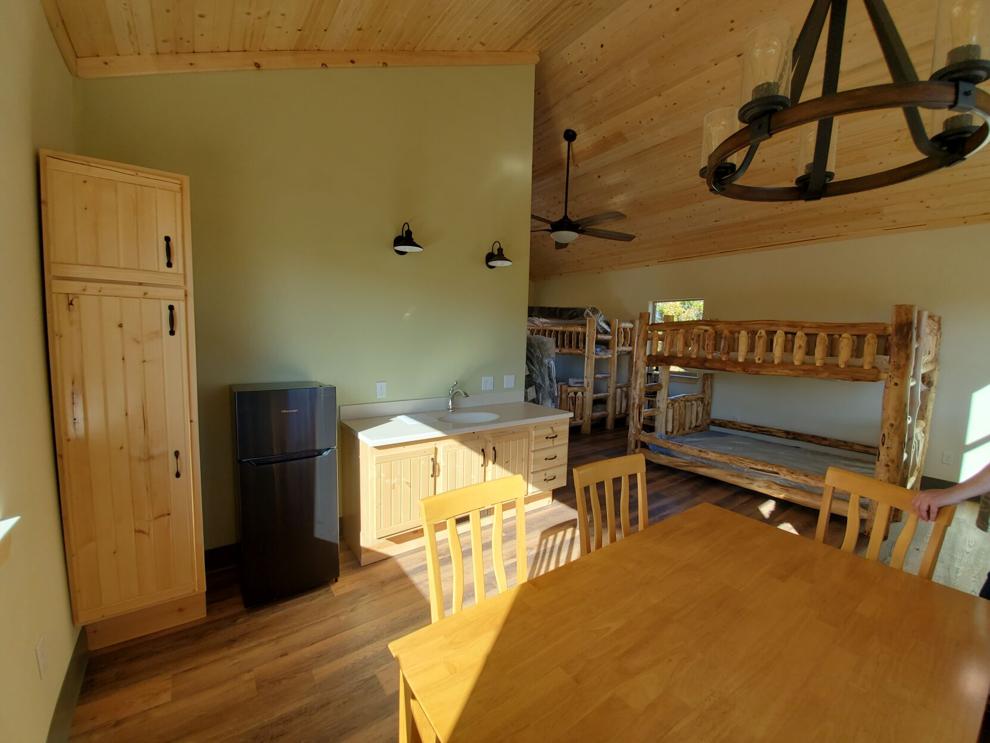 He expected them to be similarly quick to be reserved, once available. Cheyenne Mountain's campground, with 50 full hook-up sites and 10 basic tent sites, is regularly booked.
Vogrin said the nightly rate for the cabins will be $120.
The park's 2013 management plan calls for four or five cabins total.