The holiday season brings up hard questions.
When is an acceptable time to start listening to Christmas music? Pumpkin pie or pecan? And how do you pick out something perfect for each someone special in your life?
For gift ideas, look to some of Colorado's finest makers and small business owners. Many of them have had another tough year during the pandemic and have found creative ways to survive. They offer plenty of options for your seasonal shopping.
Taxidermy and jewelry at Novis Mortem Collective
Description: Have a lover of the macabre on your list? Bea Solo's creations are the stuff their dreams are made of, such as a bronze octopus tentacle ring, death moth necklace or sterling silver raven skull ring. Solo also does entomological taxidermy: pretty domes of beetles, moths and butterflies, paper wasp nests and mermaids' purses.
Colorado connection: After moving to Colorado from Germany more than a decade ago, Solo studied to become a hair stylist before opening her downtown Colorado Springs day spa, The Emerald Room Salon, in 2019. She opened Novis Mortem Collective the following year.
Price: $10 and up; novismortem collective.com
Crescent moon wall art by Storytelling Strands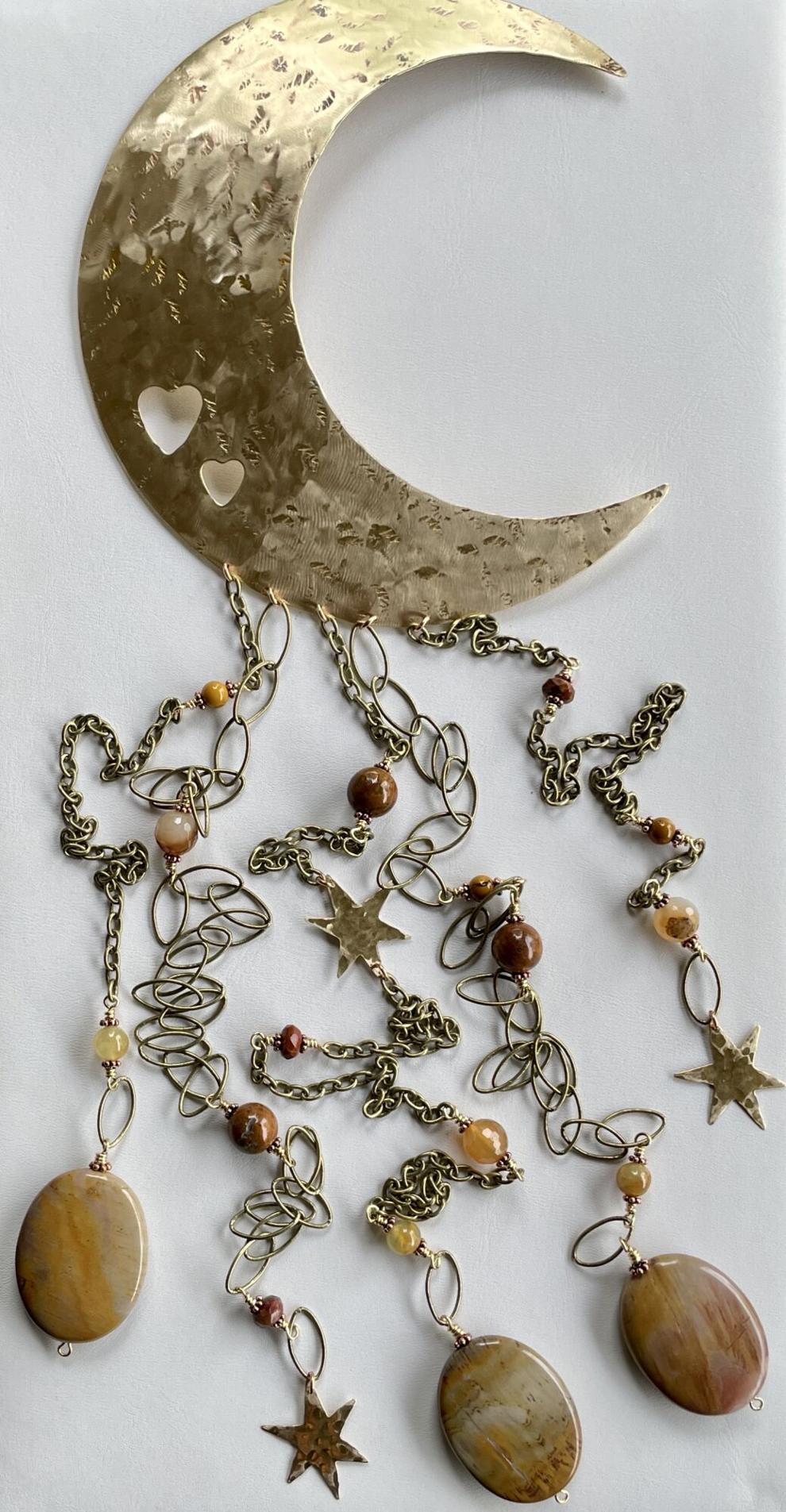 Description: Wheatridge artist Barb McReynolds pays homage to the fantastical moon in her 24-inch wall hangings. Strands of brass hang from a brass moon, with varying wire-wrapped gemstones, beads and stars. Each creation is hand-crafted in her studio, and each includes information cards on the history and metaphysical properties of the elements used in the design, as well as a polish cloth.
Colorado connection: McReynolds first created the wall hangings as gifts for her daughters and their families, who encouraged her to start selling similar pieces. A metalsmith, she also makes an assortment of jewelry using hand-cut stones.
Price: $68-$139; storytelling strands.com
Rockmount Ranch Wear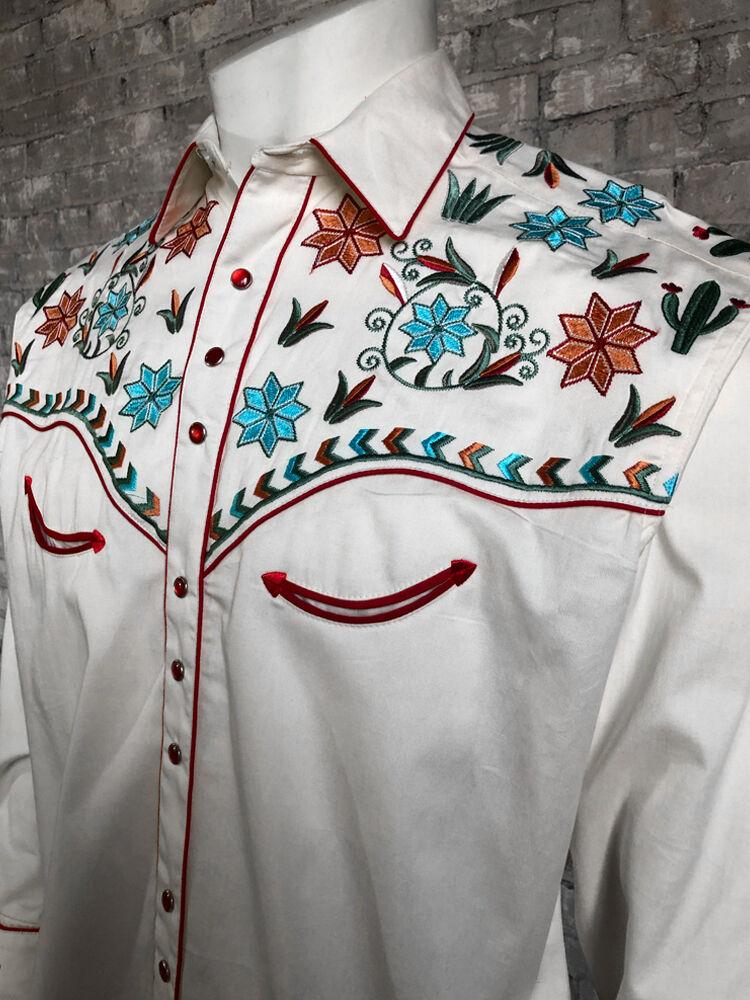 Description: Choose from a wide selection of Western clothing items, including embroidered shirts, denim and chambray shirts, fleece and flannel, along with bandanas, leather belts, bolo ties and more.
Colorado connection: Jack A. Weil founded his Denver store in 1946, and continued making clothes until his death at 107. The four-generation manufacturer is still cranking along. Rockmount counts many celebrities as customers, such as Bob Dylan and Robert Redford, and the brand has been featured in a number of films, including "Brokeback Mountain."
Price: Men's Western shirts are $80 and up; women's Western shirts are $85 and up; kids' shirts are $58 and up; rockmount.com
Colorado Cross Country Ski Association punch pass
Description: This is for your friend who might not want to swoosh down a mountainside, but still loves a good lick of exercise and playing in the snow. The pass will get them 18 trail passes at 10 Colorado resorts, plus lodging, rentals and tour discounts at other resorts. The punch pass is valid for the 2021/ 2022 season.
Colorado connection: Passes include spots around the state, including Breckenridge Nordic, Crested Butte Nordic, Keystone Nordic, Mount Massive ski and snowshoe trails, Snow Mountain Ranch and Vail Nordic. And there's always free skiing available at Aspen Nordic Cross Country Center.
Price: $150; coloradocrosscountry.com/Punch-Pass
Liberty Puzzles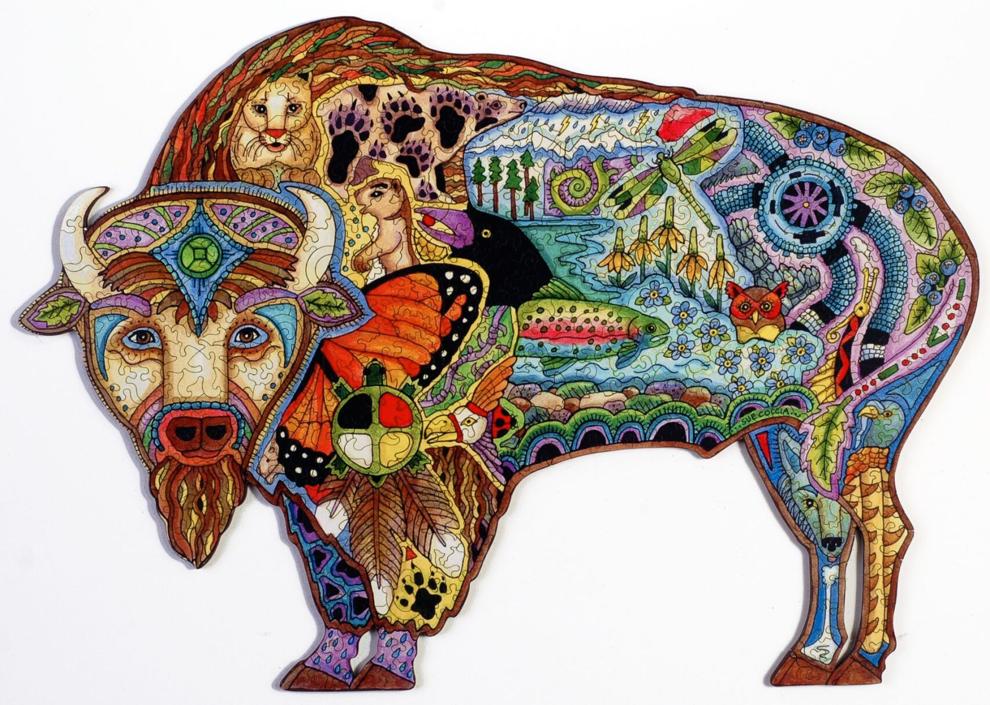 Description: Each made-to-order wooden jigsaw puzzle contains dozens of hand-drawn whimsy pieces — intricately cut recognizable shapes, such as characters, animals or geometric shapes, that often match the puzzle's theme. There are almost 700 made with 1/4-inch plywood to choose from, including Colorado-themed puzzles, such as Black Canyon, Crested Butte and Maroon Bells. You can also make custom puzzles using your own photos.
Colorado connection: Liberty's main factory and showroom are located in Boulder, though both are closed to the public right now. They do have an open storefront on the Pearl Street Mall.
Price: $44-$215; $140-$170 custom puzzles; libertypuzzles.com
Michael Garman sculptures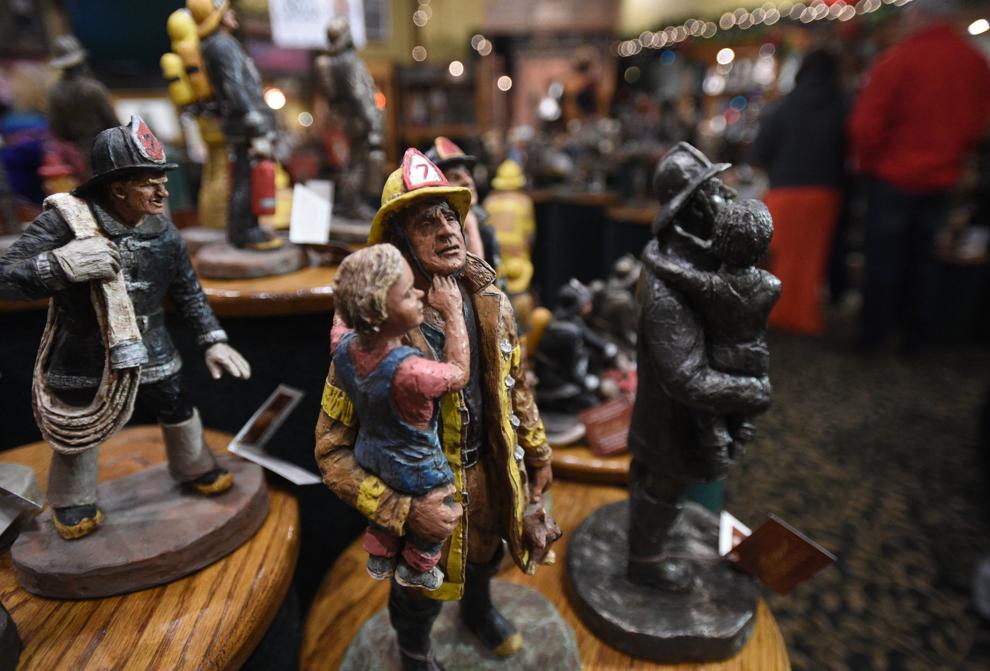 The Pikes Peak region lost a legend in 2021. Michael Garman died at 83.
What better way to celebrate his life than with his life's work?
The artist's unmistakable sculptures have accompanied mantels, counters and desks for decades. Garman knew his figurines as "American heroes from all walks of life" — construction workers, businessmen, teachers, nurses, police officers, firefighters, soldiers, athletes and more.
Colorado connection: After a hitchhiking odyssey, Garman settled in Colorado Springs in 1971 and perfected his self-described "gritty, Americana style." His miniature characters occupy Magic Town, a beloved attraction in an Old Colorado City shop also selling reproduced art.
Price: $15-$200; michaelgarman.com
Colorado state parks annual pass
Your outdoorsy friend or family member will enjoy the gift long after the holidays. And your loved one who could use more nature therapy might feel more inclined to explore with the pass, good for all of Colorado's state parks 12 months from the date of purchase.
Colorado connection: The state manages 42 nature sanctuaries. Closest to Colorado Springs is Cheyenne Mountain and Mueller. Staunton and Golden Gate are options near Denver.
Price: $80 for standard vehicle pass, $70 for residents 64 or older; cpw.state.co.us
Dobrato guitars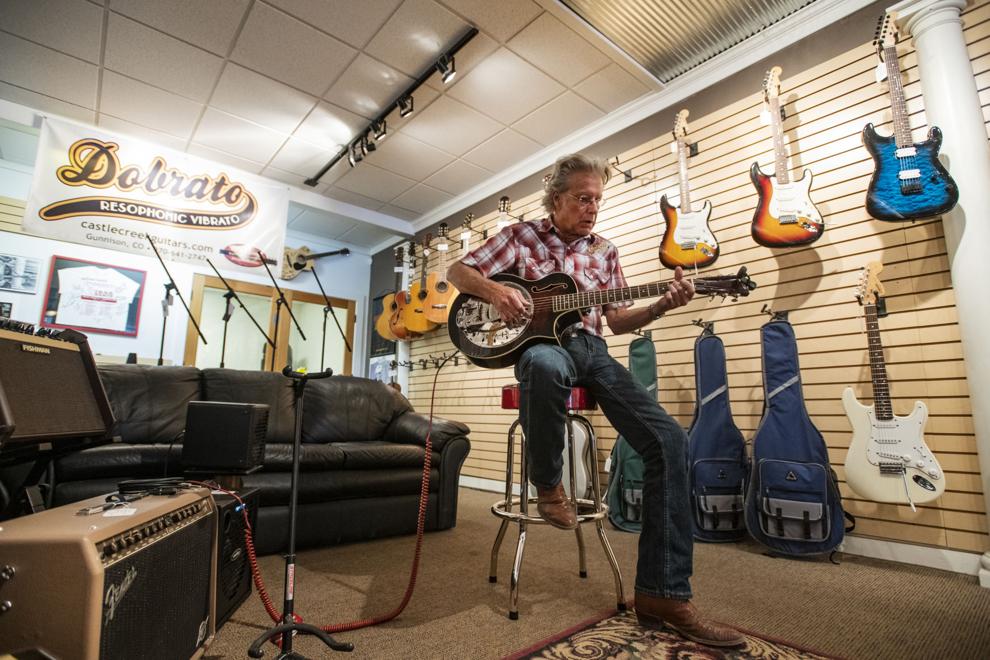 The likes of Billy Gibbons, Jimmy Buffett and Jason Isbell have been spotted wielding it onstage, an odd-looking guitar crafted in a small Colorado town. They've produced rich, acoustic tones associated with the Dobro, the resonator with the wood body and metal plate at the base. But with the vibrato-lending tailpiece attached, they've added flavor. "What it essentially does is add a lot of feeling to your music," creator Kent Viles previously told The Gazette. The Dobrato is a genre-bender, crossing from blues, to country, to jazz for the ambitious player.
Colorado connection: Viles operates out of Castle Creek Guitars in Gunnison.
Price: $2,040; dobrato.com
James Niehues art prints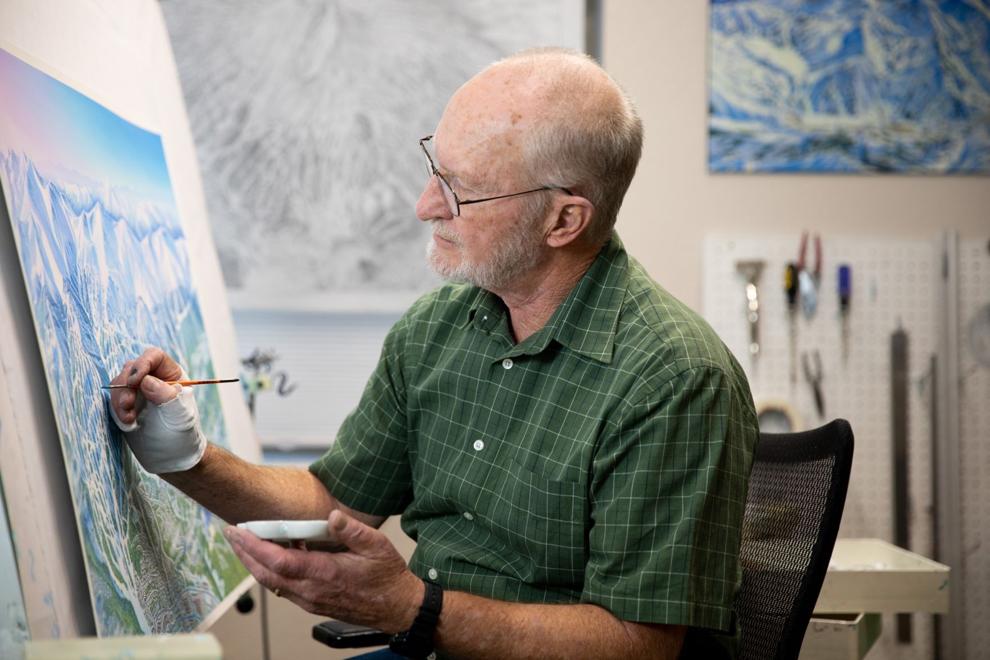 Those trail maps you see at pretty much every major ski resort across the Rocky Mountains? Those were envisioned by James Niehues. He has come to be known as "The Michelangelo of Snow," a painter attuned to detail, from every last tree along every last run.
After 30-plus years, Niehues announced putting down the brush in 2021. But his prints are still sold, generating stoke and inspiration among owners.
Colorado connection: A resident of Parker, Niehues' painting career started and ended in the Denver area. His website lists nearly 30 prints depicting Colorado ski areas.
Price: 9-by-12-inch prints $50; jamesniehues.com
Montanya rum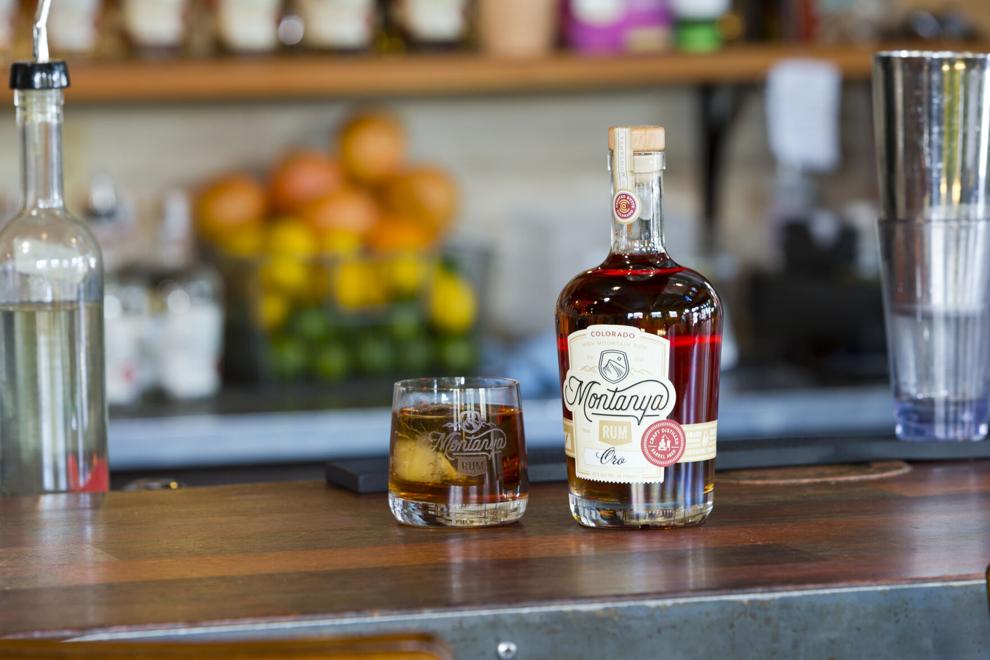 In the state's busy booze scene, Montanya's niche brand has quietly made a name for itself, winning some of the distilling industry's most coveted awards. Bottles available for shipping include a white rum listed for mojitos and daiquiris; a gold-colored concoction suited for old fashioneds; and darker nectars sure to warm on wintry nights.
Making Montanya even more refreshing: It's proudly woman-led in a male-dominated business.
Colorado connection: Karen Hoskin started Montanya in 2008 in Silverton. She moved a few years later to Crested Butte, where her rum today is distributed across several states and countries.
Price: Bottles $35-$68; buymontanyarum.com
Caffeinated Cow Retro Candy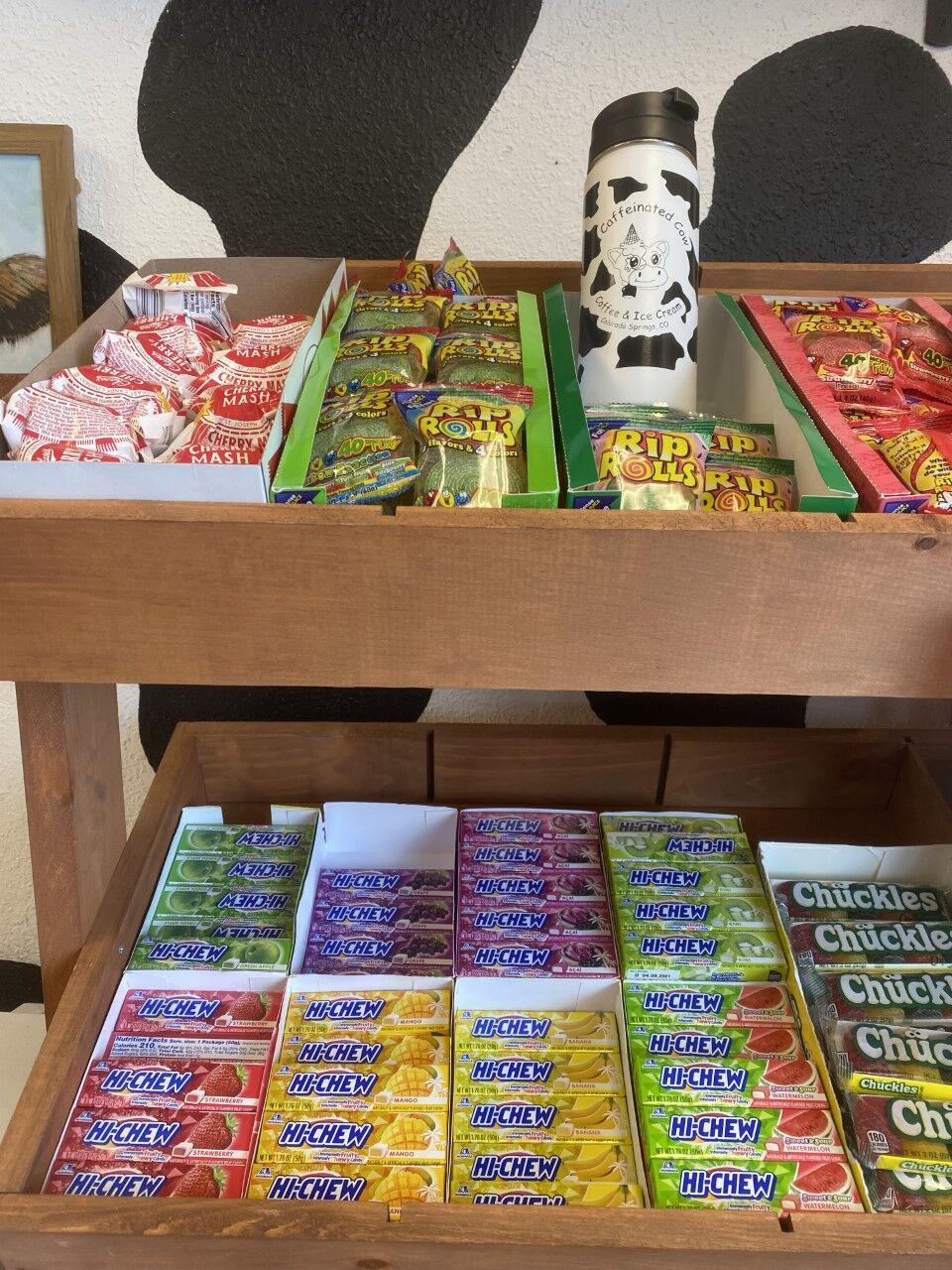 Description: The popular mom-and-pop neighborhood spot for coffee and ice cream, sometimes together, has added holiday racks of the candy generations of folks loved as kids. Think Cherry Mash, Nerds, Bottle Caps, stick candy and Smarties. Now they're being introduced to a whole new generation and make super gifts and stocking stuffers.
Colorado Connection: Sip a Caffeinated Cow latte with its scoop of ice cream and see nostalgic treats and the more recent confections, like Flip Phone Pops and Nancy's Homemade Fudge Cups, at 1791 S. 8th St. Owners Harmony and Jake Norment have some prime Colorado-made offerings, too, including the mouth-watering Enstrom confections from Grand Junction.
Price: Varies according to the candy or fudge; 719-308-2769, caffeinatedcow.com
Women's Bean Project Soups, Spices and Gift Sets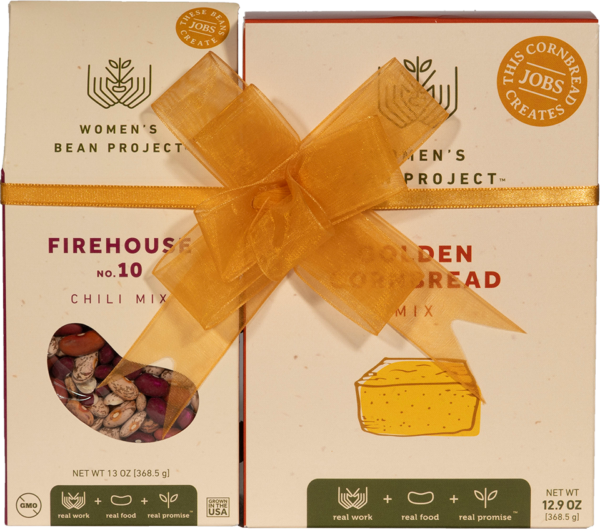 Description: Delicious cold-weather soup mixes, spice blends and holiday gift sets — and all from a special nonprofit with a strong track record of helping women. A menu of food products, but long-time favorites are the 10-Bean Soup mix, Firehouse Spicy Chili and cornbread gift set and black bean soup. For spices, there are garlic and herb spice blends. Sold on their website and Amazon.com and in stores nationwide including Kroger, Safeway and Whole Foods.
Colorado Connection: It's all about Colorado, the Women's Bean Project created in Denver in 1989. It has taught thousands of chronically unemployed women job skills and self-sufficiency, focusing on breaking the poverty cycle. Proud employed women share their personal stories in the specialty food descriptions. And today the growing nonprofit has revenue over $2 million each year.
Price: Soup mixes around $5.95, spice blends around $5 and chili-cornbread gift bundles $13; womensbeanproject.com
Ranchlands Mercantile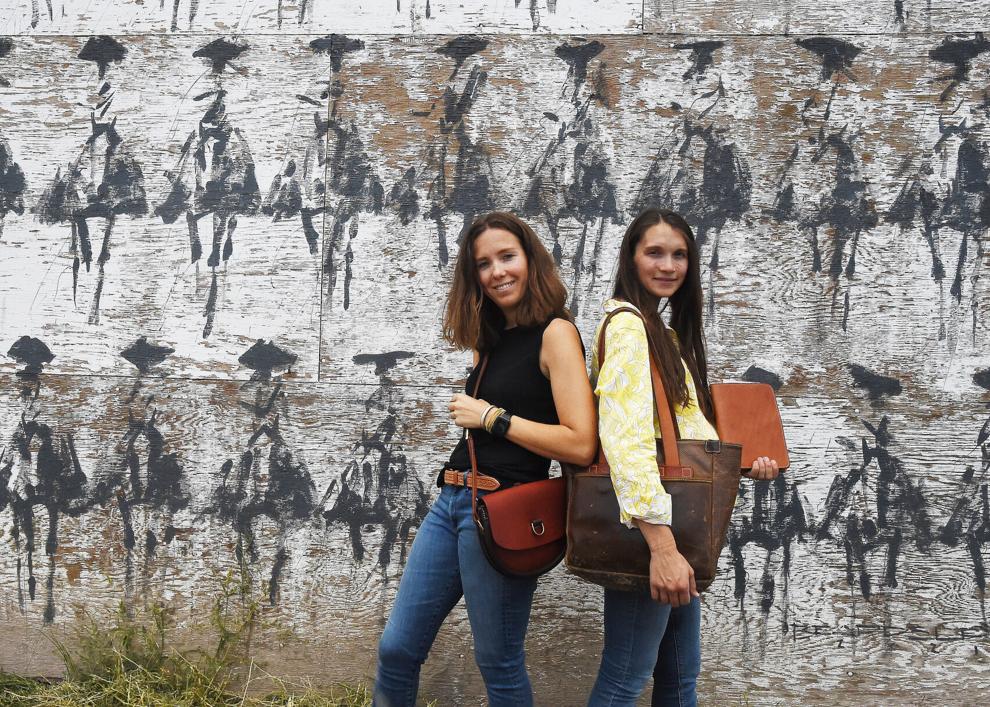 Description: If you want the real ranch look, look no further. This leather shop was born out of necessity, as the place for ranchers to get their tack fixed up. The shop started making leather goods that weren't just for ranchers, like purses and bracelets. That grew into Ranchlands Mercantile, a brand of leather goods inspired by the ranching lifestyle and made for everyday wear. You'll find a range of handmade and beautiful products, like bracelets, belts, knife sheaths and notebooks.
Colorado Connection: After growing up in Mexico, Ranchlands founder Duke Phillips moved his operations to the Chico Basin Ranch southeast of Colorado Springs in 1999. The little leather shop is next to the saddle house on the ranch.
Price: Items start at $35; ranchlandsmercantile.com
Mountain Mudworks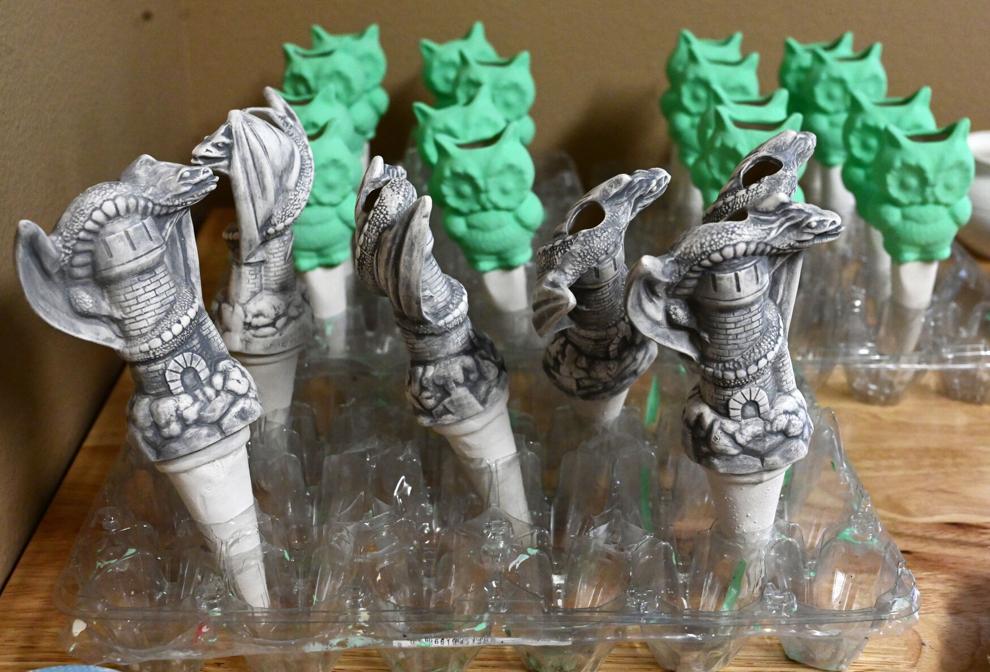 Description: For the gardeners and plant-lovers you love, consider a gift that's both functional and funky. The couple behind Mountain Mudworks makes ceramic watering spikes and unique pots in all kinds of unique forms, like in the shape of toilets, sloths and gnomes. The colorful creations can be used to add some whimsy to indoor and outdoor gardens. The owners make and paint the ceramics at home to be shipped to places all over the country. Since starting the business in 2018, Mountain Mudworks has made more than 3,500 sales on Etsy.
Colorado Connection: Mountain Mudworks is run by husband-and-wife team Logan Meyer and Sharie Dodge. They live in Colorado Springs.
Price: Items start at $19.99; etsy.com/shop/MountainMudWorks.
Barn + Swallow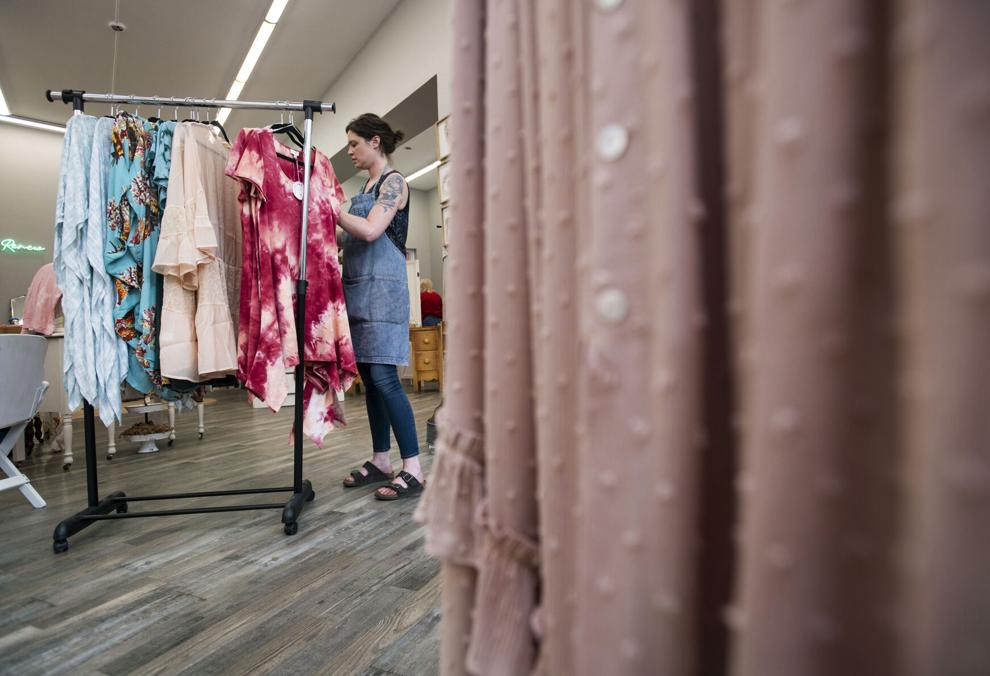 Description: You'd be hard pressed to not find a fitting gift inside this shop, especially for someone who's maybe hard to shop for. Options abound, including clothes, artwork, coffee mugs, plants and stickers that represent today's trends, as well as vintage treasures. Buying stuff at this shop has a bigger purpose. The store employs and trains women in need and a percentage of each purchase goes to a local charity.
Colorado Connection: Barn and Swallow is a boutique shop on Ruxton Avenue in Manitou Springs.
Price: Prices vary; nicole@barnandswallow.org; barnandswallow.org
291 Distillery
Description: Colorado's craft whiskey sippers should be happy to know that some of the best is made right here. That's according to a slew of awards given each year to 291 Distillery, which one man launched a decade ago in a small house in Colorado Springs and keeps expanding.
Colorado Connection: 291 Distillery is known around the world, but is based here. Operation recently moved into a larger warehouse space and tasting room on North Nevada Avenue in Colorado Springs.
Price: Bottles start at $48.99; distillery291.com
Origi-Knits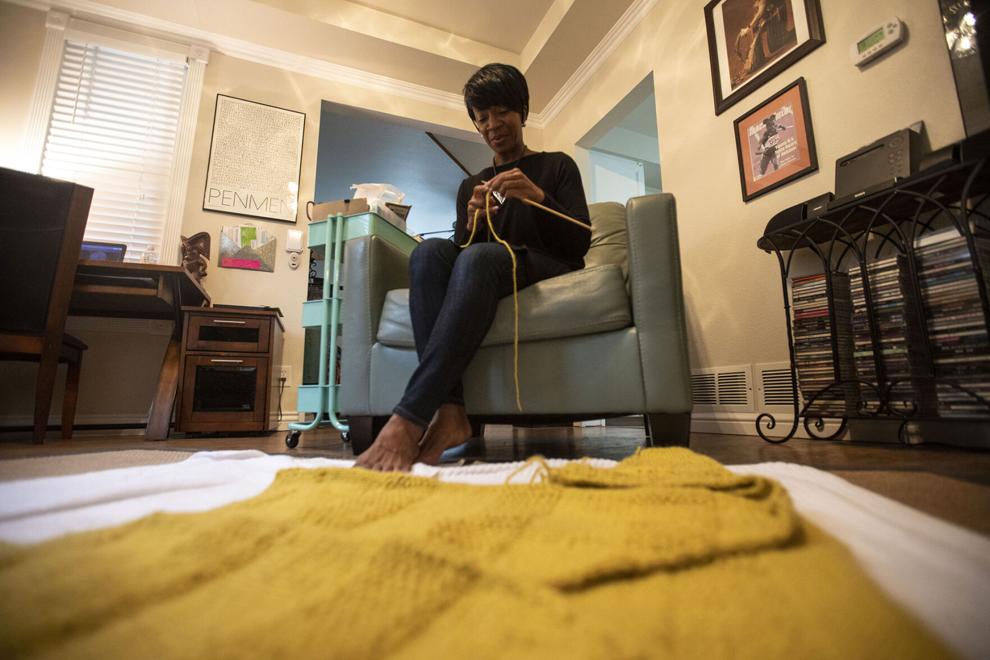 Description: Knitting has been a love of Denise Abbott's life since she was a child. But it was always her hobby, until the pandemic gave her the time to turn knitting into something more. The self-proclaimed knitting addict started selling her homemade and one-of-a-kind sweaters under the name, Origi-Knits, in 2020. Abbott also donates scarves to those in need.
Colorado Connection: Denise Abbott lives and works in Colorado Springs. Her sweaters can be found online and at Eclectic Co. in downtown Colorado Springs.
Price: Sweaters start around $135; origi-knits.com
Vagabond Jewelry by Kit Hays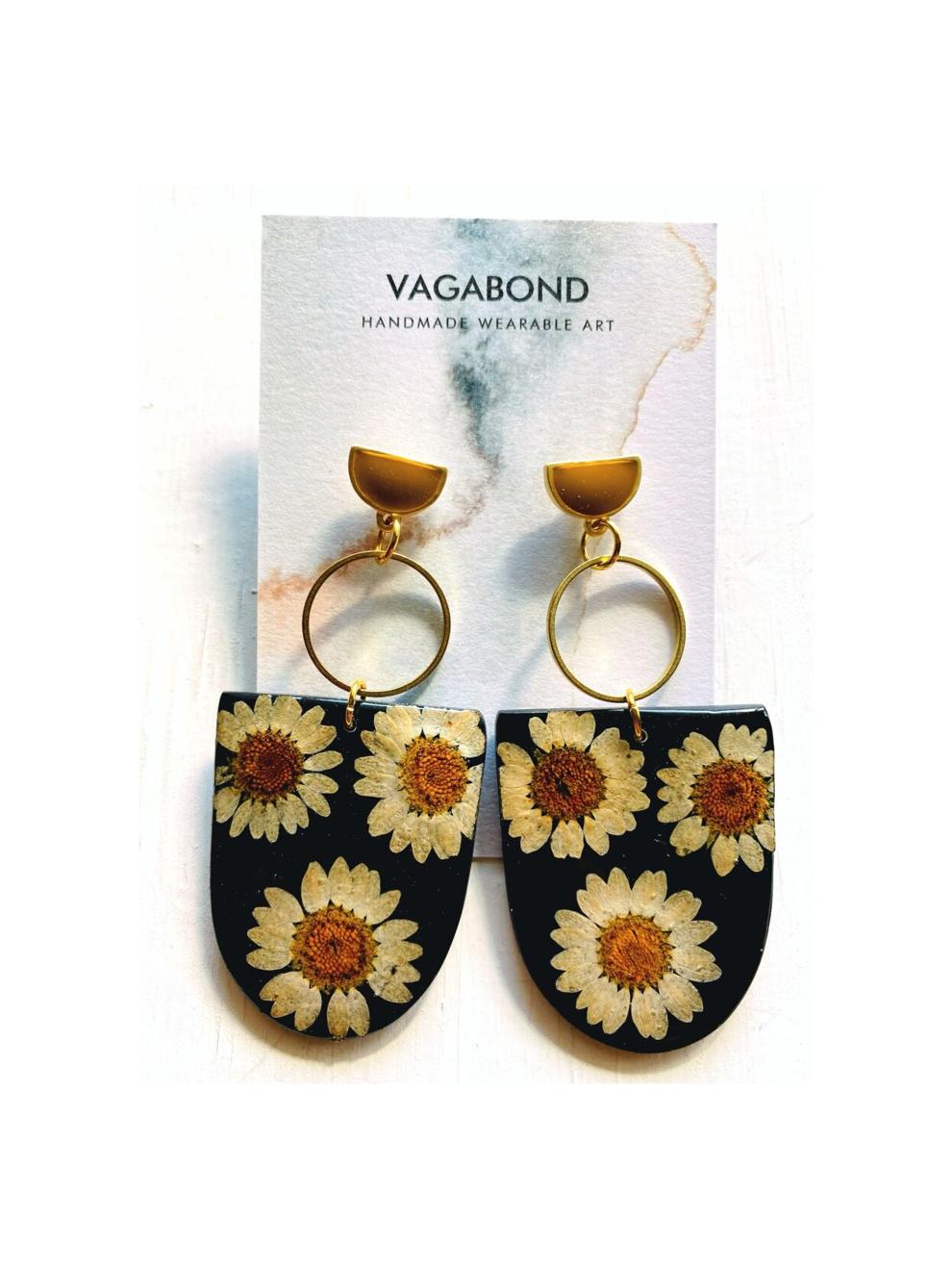 Description: Artist Kit Hays had two babies during COVID-19. One was her "little guy" Huxley, now 11/2 years old. The other was following her dream to start her own business creating earrings she hopes inspire wearers as "small pieces of art that are something special." Her one-of-a-kind creations are light to wear, made of polymer clay, mixed metals and some, with dried flowers, are resin. Frequently described as "funky" or "boho," they quickly gained fans at shops and boutiques around the area. Vagabond will be in Littleton as Eclectic CO expands there from downtown Colorado Springs. It is also on etsy.
Colorado Connection: Ceramics is a Hays family talent. Kit was a school art teacher until pandemic, when she could "create at home and raise my little boy." Husband Tyler teaches art at Rampart High School. They love the outdoors and are climbers and into rockhounding. This love of the outdoors, shared with little Huxley, could become part of Kit's earring creations, such as shimmering mica found at Lake George and other stones and materials found in nature.
Price: $24-36; jewelryvagabond.com, facebook.com/vagabondjewelry
Lockhart Honey Farms Honey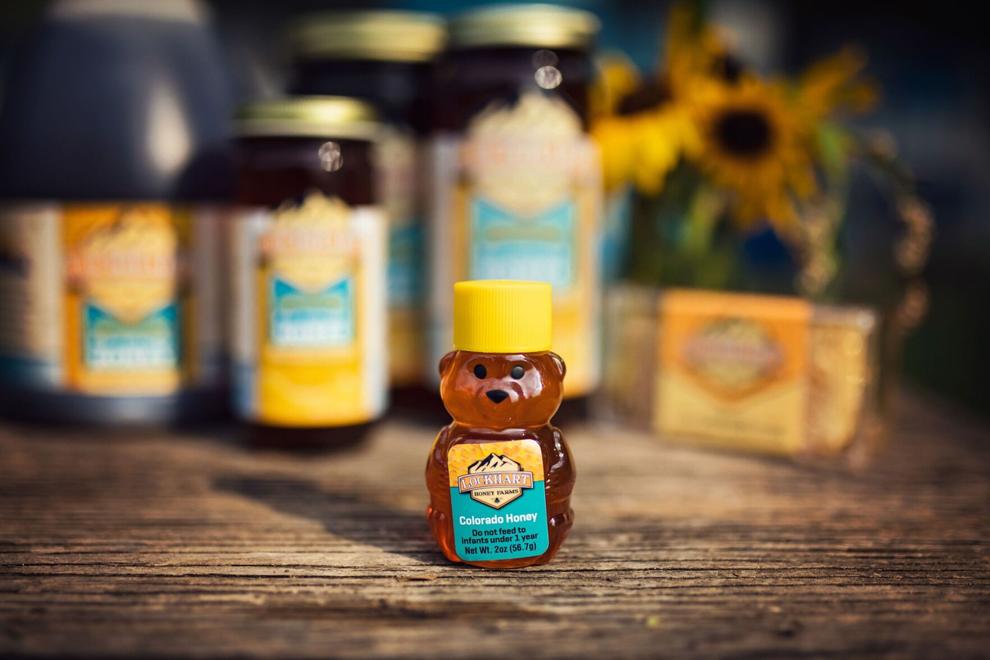 Description: Since 2013, Leo Lockhart has been expanding his beekeeping company. Pure Colorado honey, straight from the hive, is what has made his business buzz. He never sources honey from other beekeepers. Everything sold is from his bees. The pure, raw, unfiltered honey comes from more than 100 hives. The primary floral source of the honey is alfalfa, which gives it a smooth, buttery finish. When processing, the honey is never overheated to ensure you taste the full-body flavor of the liquid gold.
Colorado connection: Beehives are located along Fountain Creek and the Arkansas River Valley, east of Pueblo all the way to Kansas.
Price: $9 and up; lockharthoneyfarms.com.
Colorado Green Chile Sauce and Salsa

Description: Gary Geiser's famous King's Chef diner has won numerous awards, including several for the fiery-hot green chile sauce. He travels to Pueblo's chile farmers, hand-picks the peppers and oversees the roasting. Then he blends the chiles with hand-selected habanero peppers for the perfect heat finish. It's vegan, gluten-free and made with non-GMO-verified ingredients. Three products offered: hot or medium Colorado Green Chile Sauce and King's Chef Salsa.
Colorado connection: Chiles grown in Southern Colorado; sauce and salsa made in Colorado Springs
Price: $24 per three jars; cogrn.com/products.html
The Winery at Holy Cross Abbey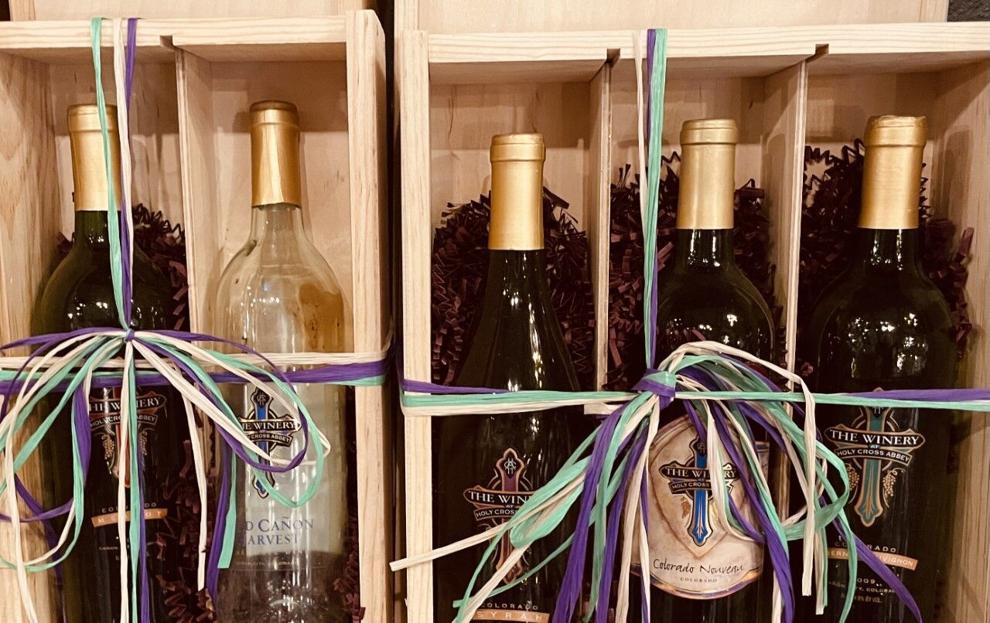 Description: The wines here have won more than 100 awards and medals from prestigious international wine competitions. Colorado Merlot Reserve is a house signature bottle of red with big, bold, robust flavors full of toasty oak and ripe cherry and plum notes. The Sauvignon Blanc Reserve is the go-to for white wine sippers. It's 100% sauvignon blanc with lemon grass, honeysuckle and citrusy grapefruit aromas. The Wild Cañon Harvest is a community wine made in the fall from grapes brought in by Cañon City locals. It's a sweet rosé table wine, light and fruity.
Colorado connection: Majority of wines made with grapes sourced from the Western Slope.
Price: $15 per bottle and up; abbeywinery.com