DENVER — He was lying in a hospital bed in San Diego, and U.S. Marine Corps Capt. Eric McElvenny had not seen his family yet. The date was Dec. 15, 2011, six days after an IED blew off his right leg in Afghanistan.
That was 10 years ago, about halfway through the Afghanistan war that "ended" Monday.
Eric's wife and parents came in first. Small talk, light hugs, reading the room. Then his 5-year-old daughter powered in. Forget small talk. Lupe jumped on the bed, poked at the bandages on Eric's right leg, and on his left leg, and hugged Daddy like nothing that mattered in her world had changed. Her welcome home was more direct: "Dad, you have a TV in your room!"
"Can we set up the Wii?"
Eric McElvenny makes his debut in the Paralympic Games in Tokyo next week — Aug. 27, 3:30 p.m. Mountain. He's a triathlete and endurance athlete from Pittsburgh. He's an American hero of three deployments, the final one bringing him home with one less leg and, at the end of the Afghanistan war, emotions.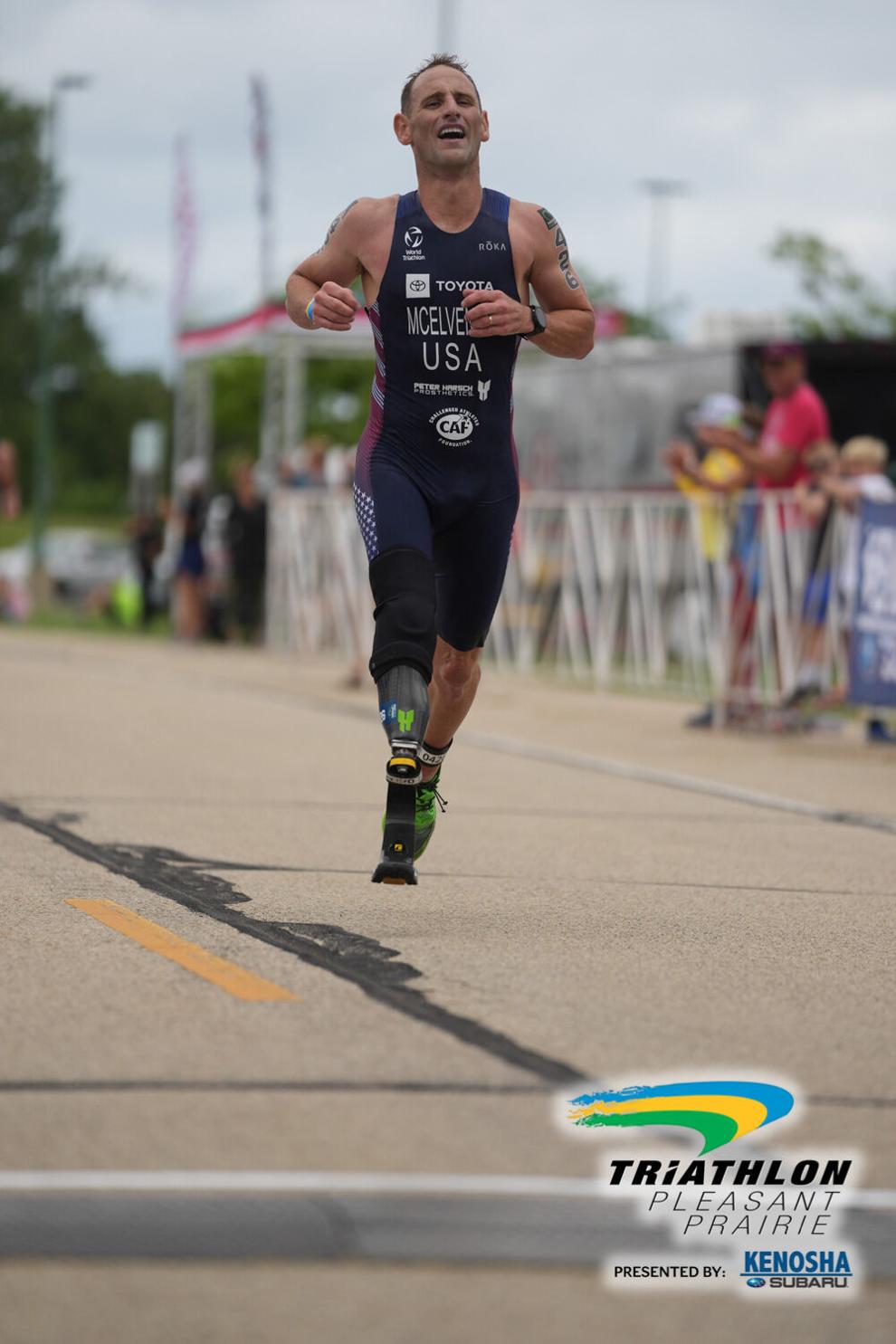 Strong emotions, the likes of which I can't begin to understand but want to. Can he watch the news the rest of us are watching, as the Taliban retakes a country he proudly defended? (Yes, though he turns it off when frustration sets in.) Is he angry at the disaster that's unfolded at the end? (Sometimes, then he calls a fellow veteran to say, "I appreciate you and what you sacrificed." Let's all do that.) These are heavy emotions from a 20-year war that ended horribly with the worst yet to come. What are veterans feeling right now?
"It's hard," McElvenny told me from Kona, Hawaii, where the U.S. paratriathlon team is in its final training before the Tokyo Paralympic Games. "It really is. It's really hard."
The Paralympics open Tuesday. They should be dedicated to the men and women of Team USA who served the United States in Afghanistan.
"I've been watching (developments in Afghanistan) over the years, of course. I lost my leg there. No big deal, you move forward," he said. "But I've got friends who lost their lives. You know their families. To see the Taliban just take over so easily and so quickly, it pains me. It's really hard to watch and know."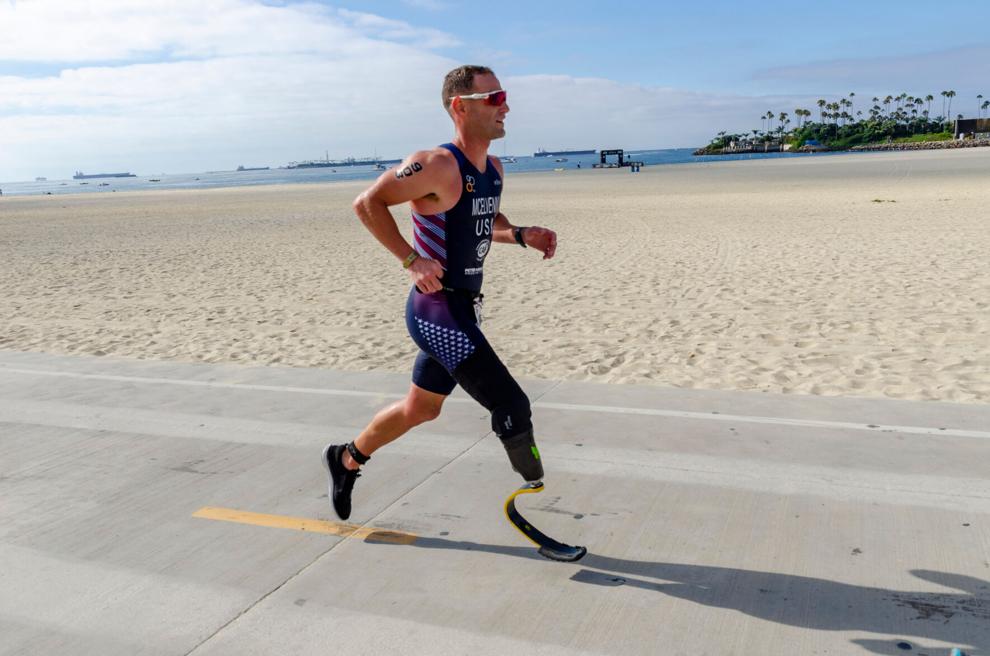 He thinks of that homecoming with his family and his daughter, the first of three awesome kids between Eric and wife Rachel, who met at the U.S. Naval Academy. He thinks of the joke he used in the hospital room to break the ice with his teary sister: "Just think ... now I won't have to spend money on socks."
He also thinks of a memory that returns daily, more often since Monday's catastrophic exit.
"We had a small group in my team, just four guys," he said. His team was embedded with an Afghan Army company. One of the Afghan commanders told McElvenny and the Marines, "I hope one day my country is safe enough for your family to come on vacation."
"I keep seeing him saying that, and it keeps getting further and further away," McElvenny said.
McElvenny completed his first triathlon, the Ironman in Kona, only eight months "after I was blown up." He's finished eight Ironmans, motivated by an email from his commanding officer that arrived two months after he lost a leg: "Eric, Let me know when you run your first marathon."
Eric and Rachel combined for five deployments as graduates of the Naval Academy.
"I guess I'm kind of grateful right now. I've been (training with U.S. Paratriathlon team members) in Colorado Springs and Hawaii with a focus to perform my best," he said. "If this was a few months ago, at home, sitting on the couch, I can see this (news) consuming my life."
For other veterans it is. I spoke with two others wounded in Afghanistan, men I met through Project Healing Waters and the Warrior Games. They're angry and declined comment.
McElvenny serves as a motivational speaker and says "I'm one of the lucky ones" who lives a life free of PTSD. These days his heart and mind are with the Afghan people he got to know.
"I just keep going back to being at the patrol base and being with the guys. When I was there it wasn't as much being in a war and winning a war. It was about seeing the villagers and the kids, and there was a school established. A year earlier that village didn't have a school, and the girls weren't allowed to be educated," McElvenny said. "We talked about family with the Afghans. I felt like we were really making positive impacts. We were having success in that way.
"Now I think about that, and the people who are going to suffer is those villagers and really, the women and children who are going to suffer. That's really hard about watching (the news). I asked to go over there. I volunteered for that deployment. I don't feel bad for me. I feel bad for them. I feel bad that not anyone there will experience the freedom we have in this country."
The Paralympics originated as a competition for British veterans of World War II. Once again military veterans are the stars, now in Tokyo, at the sites that hosted the 2020 Olympic Games.
Rachel and the kids will watch dad's debut from home in Pittsburgh. Lupe's 15, a music whiz who's already told Mom and Dad she's intends to follow their path to the Naval Academy. Elise is 8, William is 5. Will was named after William Stacey, an "amazing dude," McElvenny said. Stacey was a Marine killed in Afghanistan, only an hour from where McElvenny was blown up.
"I look forward to the time I get to tell Will about the man he was named after," Eric said.