DENVER — Is the Broncos' quarterback of the future in Jeopardy?
Packers star and part-time game show host Aaron Rodgers could be on the trade market.
After 16 seasons in Green Bay, Rodgers is looking for a new home, according to NFL insiders Jay Glazer and Adam Schefter on Thursday. A West coast native, Rodgers' beef with the Pack "is more than a contract deal," Glazer reported on his Twitter account. Pro Football Talk reported Rodgers' wish list includes the Broncos, 49ers and Raiders.
Deep breath, and let's see why the Broncos would make sense for a trade with the Packers. One, Rodgers is 37 and older quarterbacks have a strange tendency to win Super Bowls with the Broncos. Two, the Broncos appear to have a playoffs-ready defense (though the likes of Von Miller or Bradley Chubb could be included in a trade package) — and Rodgers experienced first-hand a dynamic Broncos defense at Mile High. The "No Fly Zone" treated the star QB to one of his worst games on Nov. 1, 2015.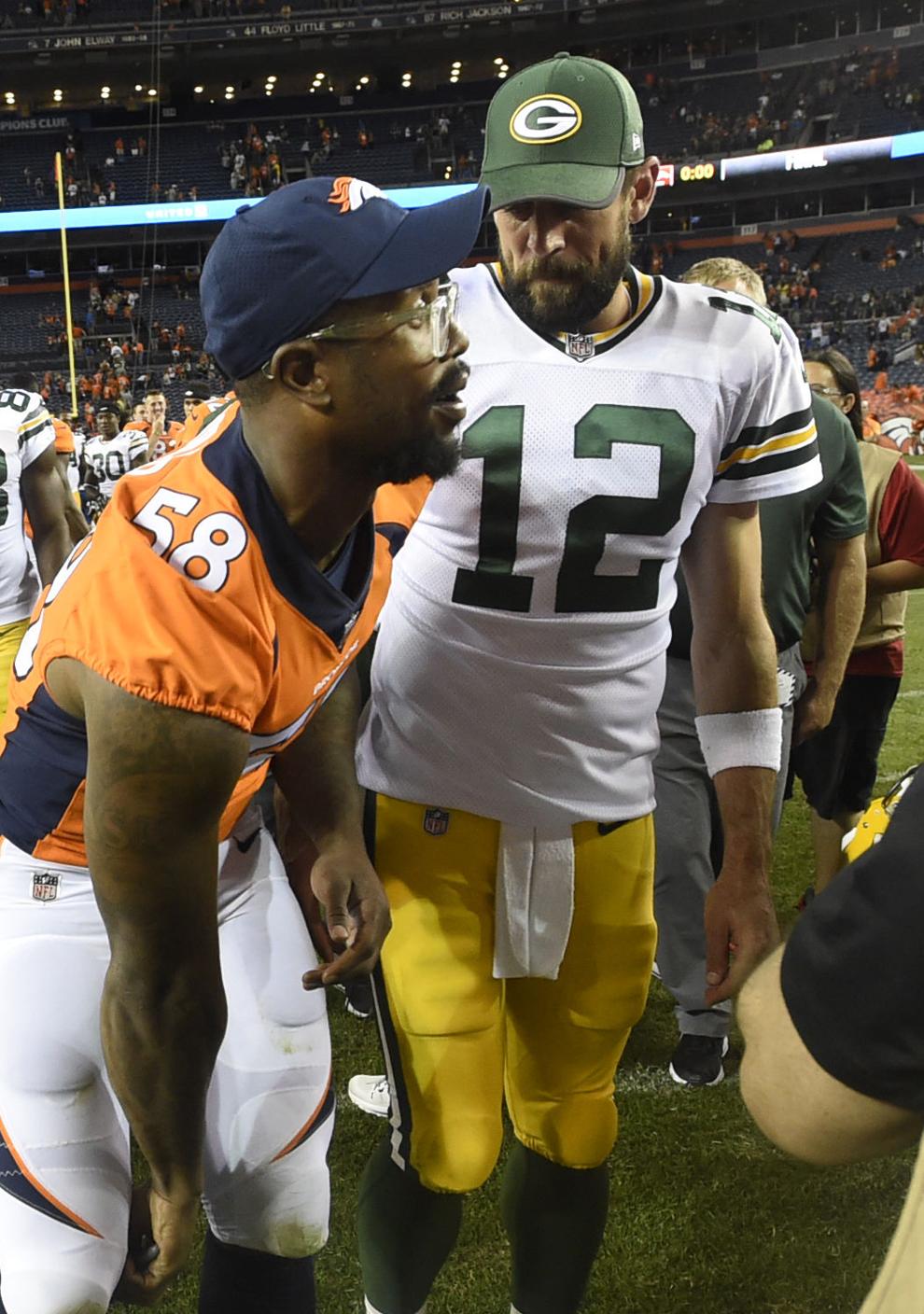 And it was only a couple years ago Rodgers was here in Colorado attending a show at Red Rocks. Who doesn't love Red Rocks? And it was just last summer Rodgers rolled through Greeley to purchase a cowboy hat. Guy fits right in. 
Trey Lance? Justin Fields? Mac Jones?
Better yet, Aaron Rodgers.
But maybe it's not George Paton who makes that call to Rodgers and the Packers.