The extra $7 million Colorado Springs voters approved spending on parks in 2019 is expected to refresh Monument Valley Park and help build new features in a southeast Colorado Springs park, among a variety of other projects. 
Construction of the extensive new features in 13-acre Panorama Park near east Fountain Boulevard and Jet Wing Drive is expected to start next month with work stretching into next year, said Britt Haley, the city's parks design and development manager.
What is now a largely empty field is expected to be transformed with ball courts, a multi-use sports field, skate structures, a water feature and bike trails, according to approved city plans. Panorama Park will also feature a mural of 7,000 tiles expected to be made by residents, Haley said. 
"It needs now to grow into the park that it always should have been," she said. 
The total cost was expected to be about $8.5 million with about $500,000 from the voter-approved spending.
The city asked voters on question 2B to retain taxes collected over the Taxpayer's Bill of Rights cap in 2019 for Panorama Park and other projects. 
The gazebo in front of the Pioneers Museum and the pavilion in Monument Valley Park are also slated for improvements soon. The city is asking for bids from contractors to refurbish both historic structures, including fixing the roof and painting the pavilion, Haley said. The timing of the work on both buildings will likely depend on the cost, she said. 
"Hopefully, we'll get some good interest," she said. 
The city is also working on renovating the north and south ponds in Monument Valley Park -- work that would allow the pavilion to overlook a body of water again once the south pond is fixed. It was drained because it can't hold water, Haley said. The north pond struggles with algae and needs to be upgraded as well, she said. The design work for the ponds is expected to be finished this year, she said.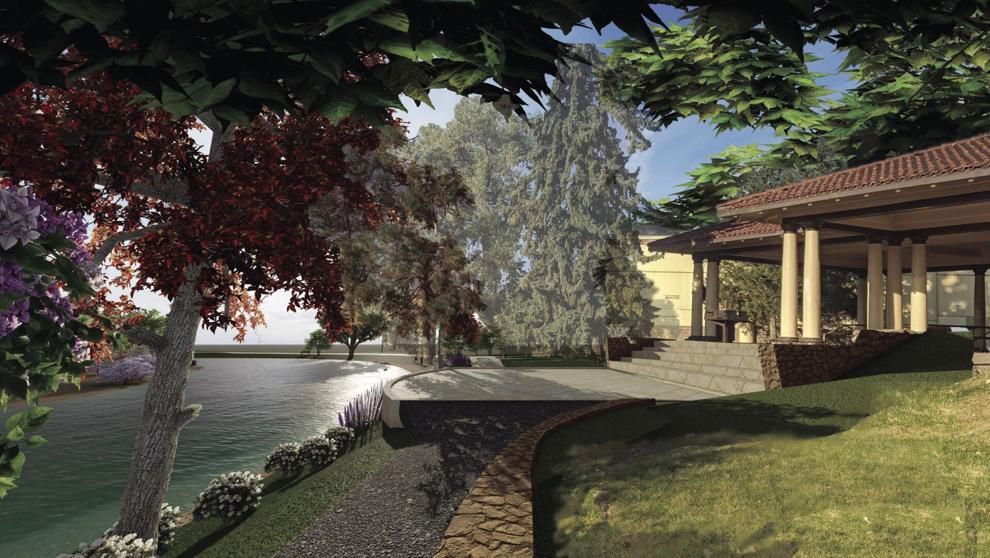 The city is also planning to design a new playground for downtown's Acacia Park this year and request construction bids, Haley said. It would be the first step in a large master plan for the park that anticipates a new visitor center, among many other improvements. 
While the city is ramping up for some high profile voter-funded improvements, it has also ticking projects off its lengthy list 
The city installed new artificial turf on three softball fields at Cottonwood Creek Park -- expected to save 2.8 million gallons of water annually and allow the lighted sports complex to be used for other sports, such as soccer, without risk of compromising field conditions, according to a news release. 
The sod from the ballfields was removed and replanted near the playground in Palmer Park last summer to upgrade an area that was previously native grass and dirt. Repurposing the sod saved the parks department $20,000 in removal and disposal fees, a news release stated.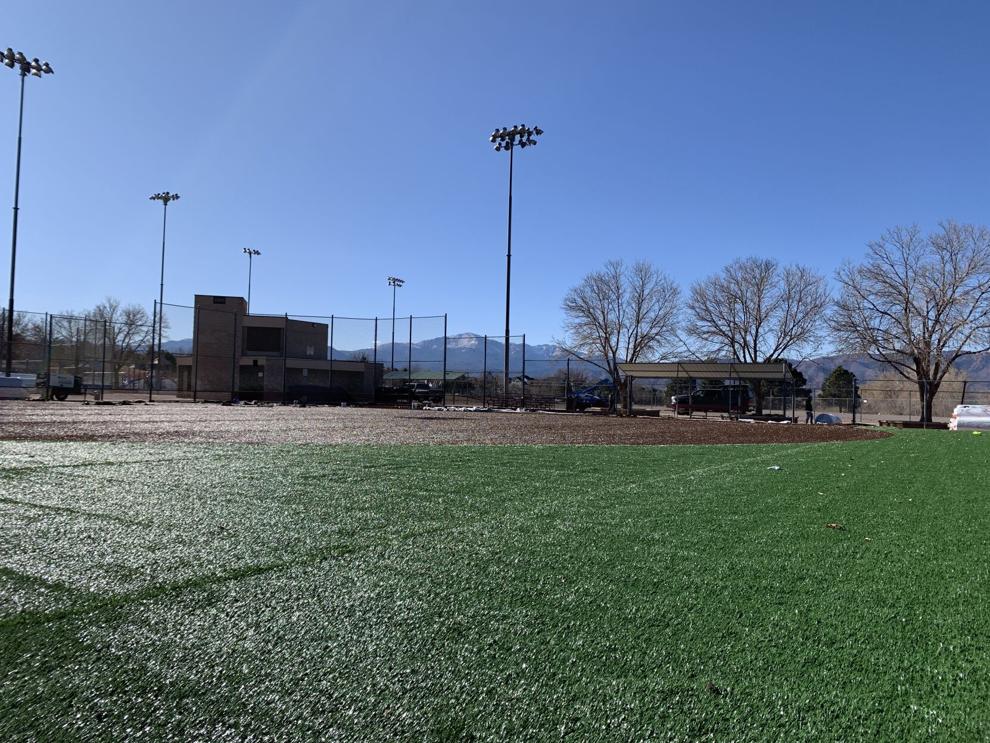 The city is interested in putting in more synthetic turf, but it takes extra funding to make it happen, Haley said. 
All of the trail projects focused on replacing asphalt with concrete along paved trails are also complete. The city replaced portions of Shooks Run, Palmer-Mesa, Homestead and Sand Creek trails.
"People absolutely love it," Haley said. In some cases the asphalt had deteriorated and was uneven, she noted.  
While a recent city auditor's report shows the parks department spent $2.4 million of the almost $7 million in voter-approved funding as of December, spending on parks per person declined in 2020 to $80 from $86 in 2019, according to a city planning document. 
Council President Richard Skorman is leading an effort to increase parks funding this spring, he said at a meeting Monday. The effort is getting started following voter approval of a ballot measure that lifted the 30-word limit on tax questions last week. Polling last year showed tax questions in Colorado Springs are more likely to pass when the city can provide more information about how the money will be used.