Nearly 2,000 Fort Carson soldiers are heading to Iraq to provide security and protection during a nine-month deployment.
Members of the 1st Brigade Combat Team, 4th Infantry Division gathered on the Mountain Post Monday for a farewell ceremony as the last troops in Afghanistan left the country, ending America's longest war after nearly 20 years.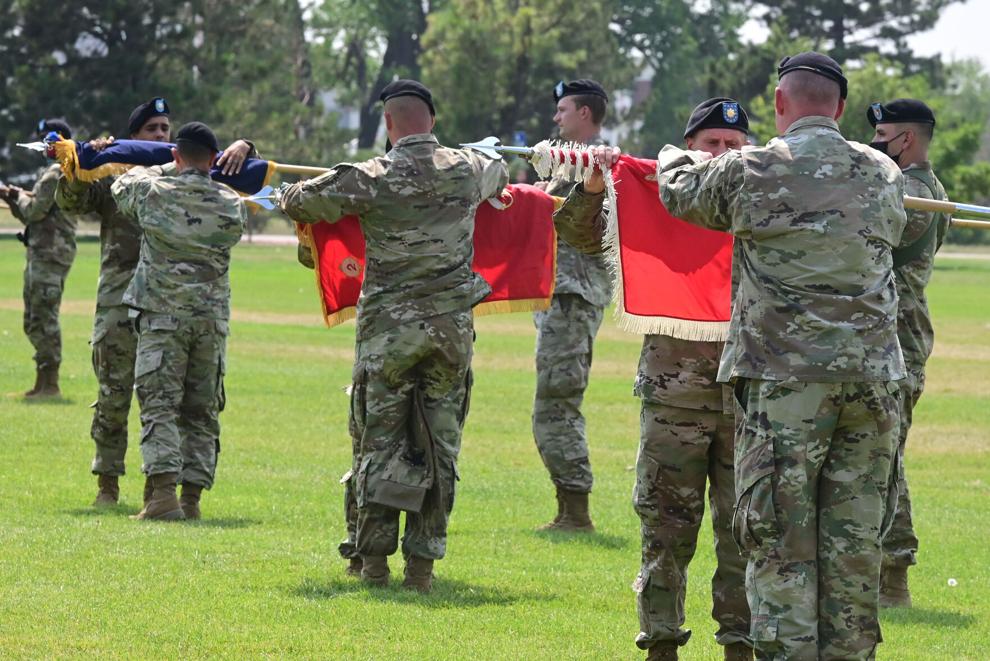 Fort Carson soldiers will serve in Iraq, at least three other countries and in 15 locations, according to Col. Andrew Steadman, 1st Brigade commander.
Although the war in Iraq has ended, the U.S. continues to rotate a small number of troops as part of Operation Inherent Resolve. Fort Carson soldiers will be the primary U.S. force for the entire country.
"It is a challenge and an opportunity because we will get to experience different parts of the Iraqi security apparatus and different parts of the country culturally and socially," Steadman said. "We also get to have an impact on a broad scale."
Fort Carson soldiers are replacing the 256th Infantry Brigade Combat Team of the Louisiana Army National Guard.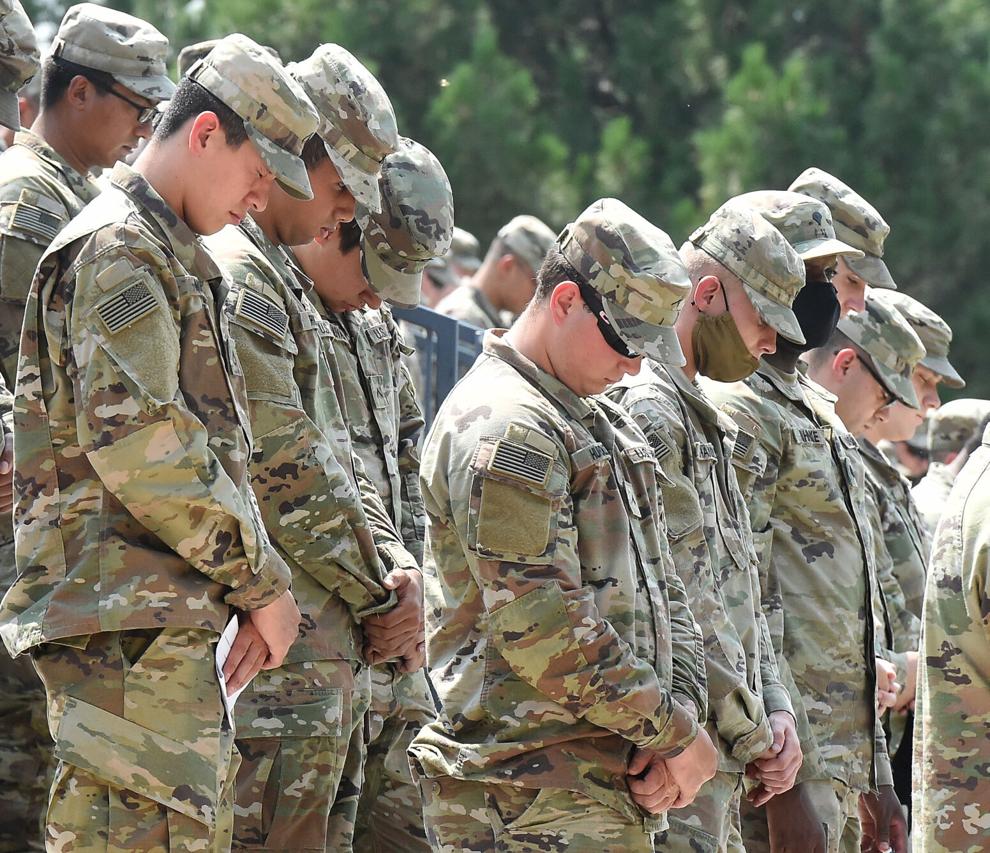 Before they go, the brigade hosted a casing of the colors ceremony, where brigade and battalion flags and streamers were rolled up and covered, symbolizing the transition from garrison to combat duty. The flags will be uncased once the commanders are overseas.
Beyond base and personnel security and protection — the brigade's primary role — soldiers will advise and assist Iraqi Security Forces, train partner forces and provide air defense against incoming fire. And of course, they remain combat ready.
"The scope of responsibility is humbling," Steadman said. "But I am confident that the leaders we have … are ready."
Lt. Col. Aaron Morrison, commander of 1st Brigade's 2nd Squadron, 1st Cavalry Regiment, is staying at Fort Carson to command the rear detachment and roughly 3,000 soldiers not required on the deployment.
Soldiers will continue to train, do vehicle maintenance, care for one another and maintain systems and processes, Morrison said.
Steadman expressed confidence in Morrison and his ability to "grow future leaders" before addressing his soldiers, of whom roughly 25-30% have previously deployed.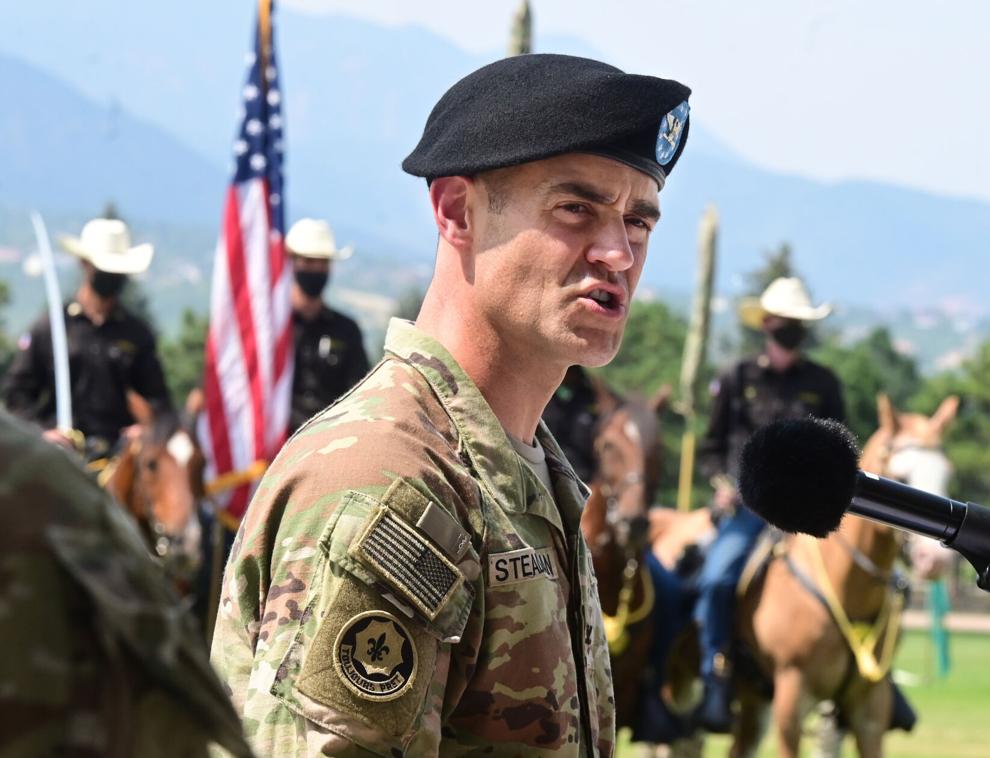 "Respect and protect one another," Steadman said. "In tough moments let your faith, your conscience, the law and the Army values be your guide. In the Raider Brigade we care for our people, and we are ready to fight and win. Now it's time to do that in service of others."