A record bid of $200,000 for a Grand Champion steer led off the highlights for Friday night's National Western Stock Show Junior Livestock Auction.
That the exhibitor — 18-year-old Justin Pfannebecker — is from LaSalle, Colorado, made it all the sweeter. Pfannebecker is the first teen from Colorado to win the title of the Grand Champion steer in more than a quarter-century.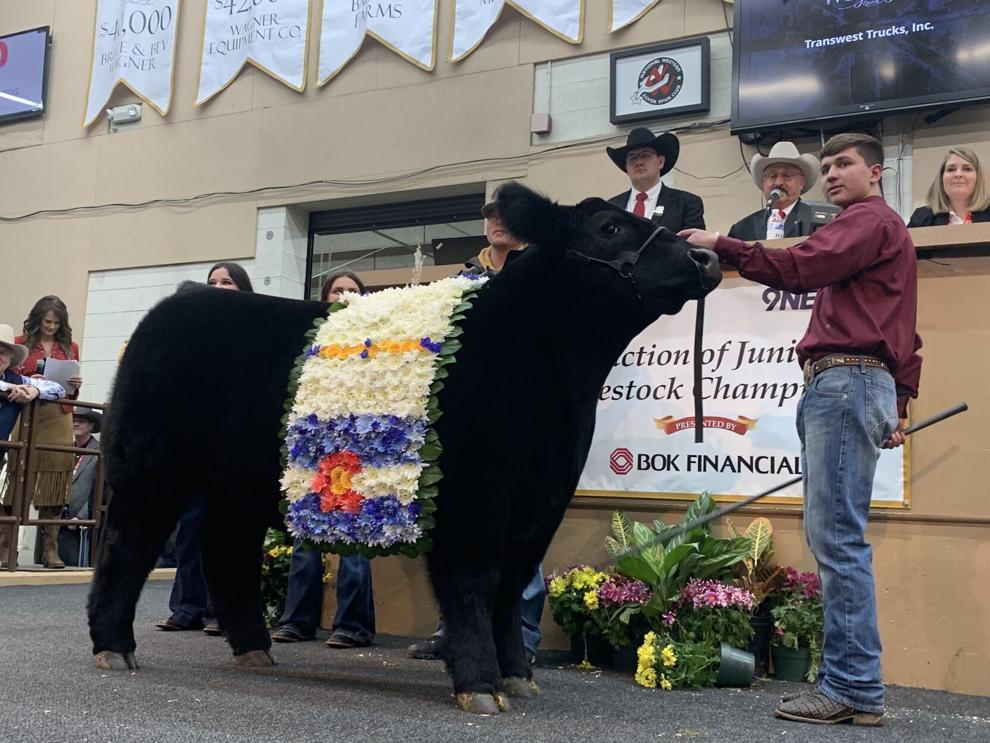 Pfannebecker and his mom both shed tears after the winning bid. Justin has been showing steers and hogs since he was eight and plans to use the money to attend college at West Texas A&M.
Ames Construction of Aurora made the winning bid for "Stan the Man."
Colorado teens did very well Friday night, with their livestock driving up prices into record territory during the three-hour auction at the National Western Beef Palace auction arena.
The first six livestock auctioned off Friday — reserve and grand champions in blackface lambs, hogs and steers — set a new record as well: $585,000, compared to the previous record of $531,000, set in 2020.
The Reserve Grand Champion hog, "Lil G"," shown by 16-year-old Karsyn Fetzer of Kersey, won $75,000, a bid from Occidental Petroleum. That, too, set a record for the highest price ever paid for a hog.
Ninety percent of the proceeds goes to the exhibitor, and many said they would put those funds toward their college educations. Ten percent goes to the National Western Scholarship Trust, which funds agriculture studies and rural medicine scholarships at colleges throughout Colorado and Wyoming. This year, 110 students received funds to aid their education.
Eight lawmakers from the Colorado General Assembly, with $23,000 in hand, won bids on two livestock exhibited by Colorado teens.
The state Senate, with its 35 members, collected about $3,500 in donations for the auction; the state House fell woefully behind, with its 65 members contributing only about $1,500. The rest came from the lobby corps, collected by Landon Gates of Capitol Focus, LLC, who counts the Colorado Cattlemen's Association among his ag clients.
The first animal to be won by legislators was a first place crossbred hog, exhibited by Landon Charles of Flagler. While he cheered the teen, House Minority Leader Mike Lynch of Wellington bemoaned his colleagues' choice of a hog. "Bad optics," he joked.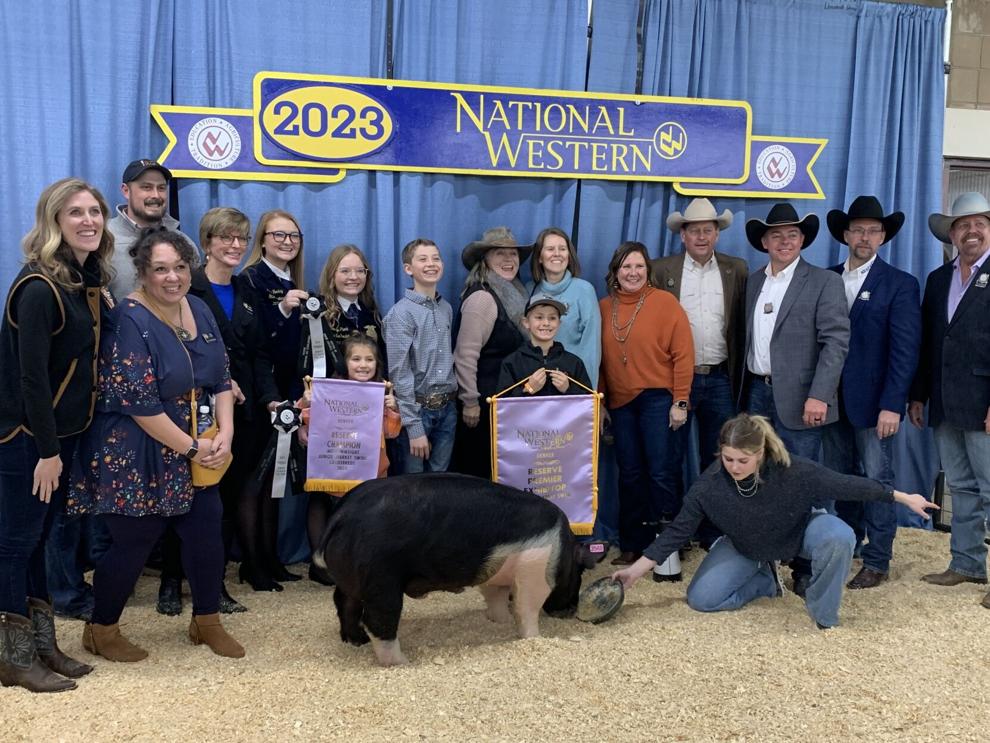 The winning bid of $21,000 was split between the lawmakers and the statewide Future Farmers of America.
Rep. Richard Holtorf, representing Yuma County Cattle Feeders, was the first to collect a steer, bidding $35,000 for the second place steer crossbred exhibited by Nash Richardson of Yuma.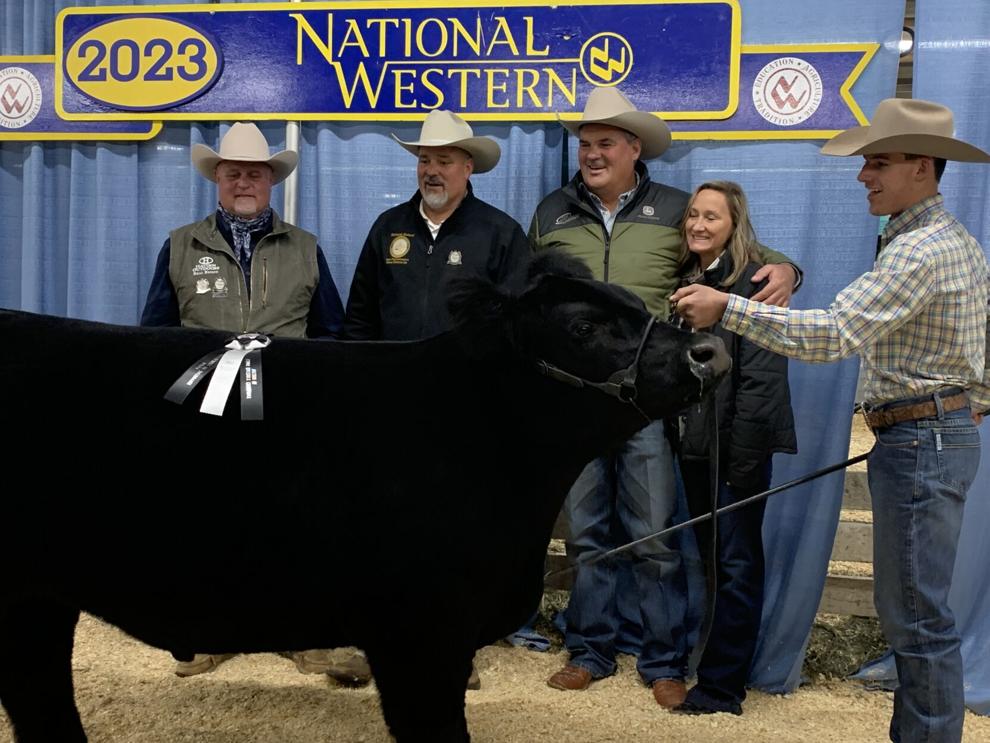 Ninety-five animals were auctioned off in all, and with at least $12,000 still burning a hole in lawmakers' pockets, it came down to the very last animal of the auction: a third place steer crossbred exhibited by Jake King of Cope, in Washington County, who showed off his steer while hobbled by a broken foot. King said he broke it playing basketball.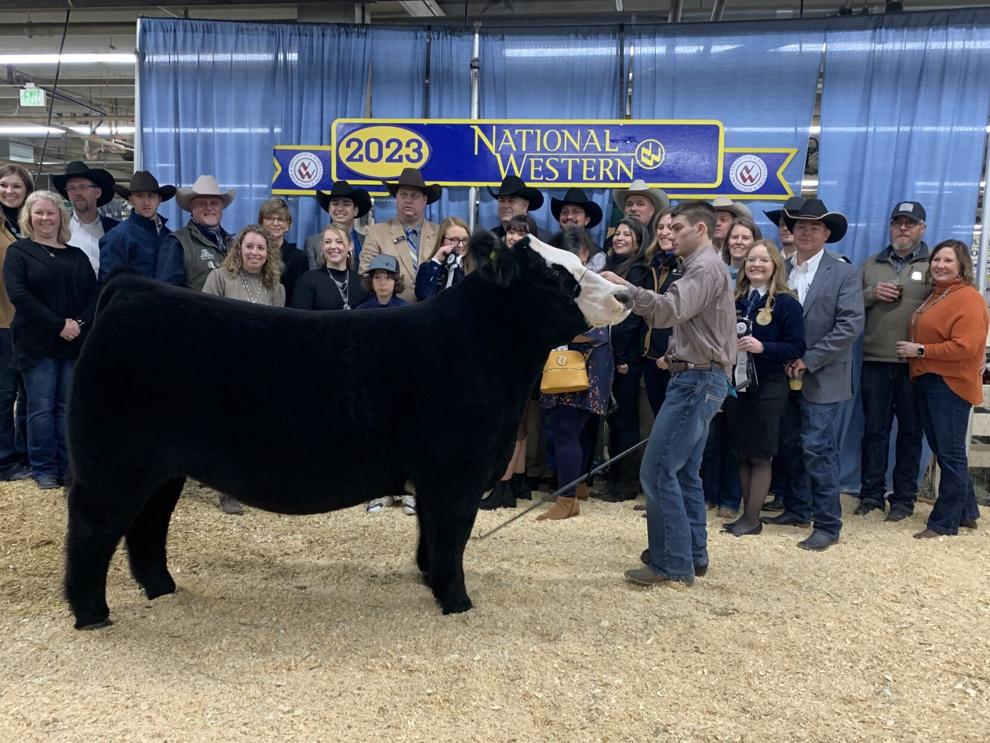 The winning bid of $38,000 was a collaboration between the lawmakers, FFA and Occidental Petroleum.
Attending the auction, in addition to Holtorf and Lynch: House Ag Chair Dr. Karen McCormick, D-Longmont; fellow ag committee members Reps. Mandy Lindsay, D-Aurora and Meghan Lukens, D-Steamboat Springs; Sens. Byron Pelton, R-Sterling and Cleave Simpson, R-Alamosa, both members of the Senate Agriculture and Natural Resources Committee, and Rep. Gabe Evans, R-Fort Lupton.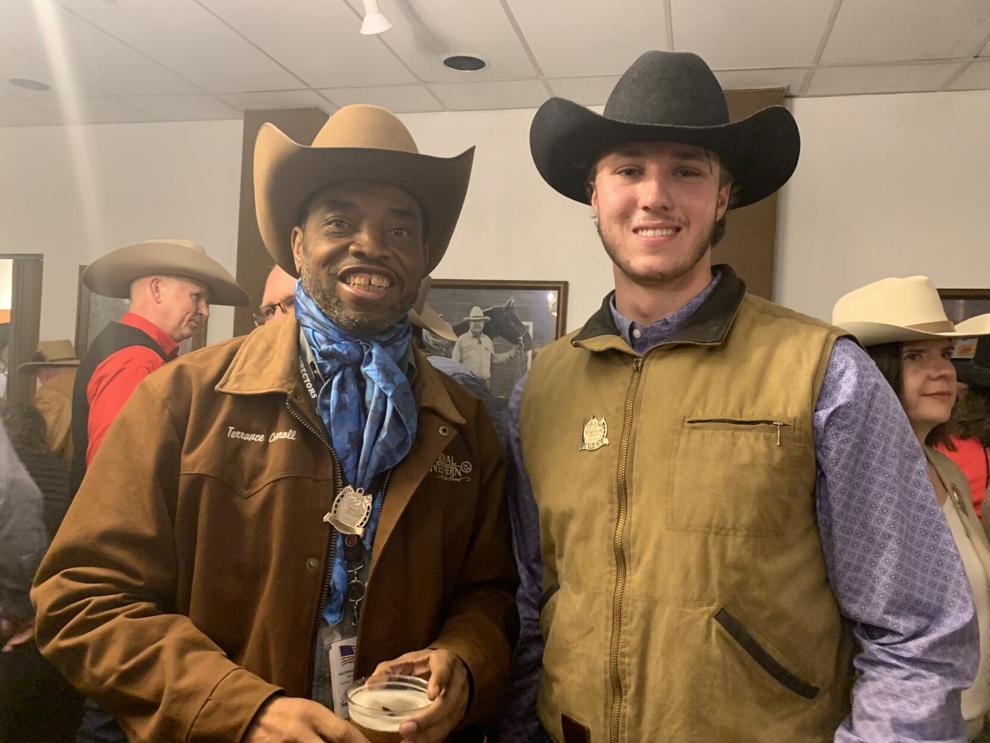 Former Speaker of the House Terrance Carroll, a member of the stock show board, also attended the auction.