Colorado Springs has come a long way since it was known as the epicenter of the anti-gay rights Amendment 2 movement of the early 1990s, activists, public officials and religious leaders say.
But that doesn't mean it's necessarily easy — or even widely accepted — to be gay or transgender here.
While the city has a thriving LGBTQ community, some still say they have experienced discrimination or feared violence.
In 1992, Colorado voters passed the contentious legislation that barred local governments across the state from making sexual orientation a protected class under the law — a startling outcome to many that gained Colorado national attention and an unwelcome nickname, the "hate state." Businesses, conferences and politicians began to boycott Colorado.
Some who endured discrimination in the '90s still don't feel that their voices have been heard.
Colorado Springs was once known as the epicenter of the anti-gay rights movement after the passage of Amendment 2 in 1992. Now, community lead…
But more than a quarter-century later, the state elected the country's first openly gay governor. In a statement to The Gazette, Gov. Jared Polis said he is "grateful and forever indebted" to those who came before him and struggled for equal rights.
Still, even as the LGBTQ community celebrates Pride Month, a period of national divisiveness and political rancor has produced a new sense of unease, more than one minority group has reported.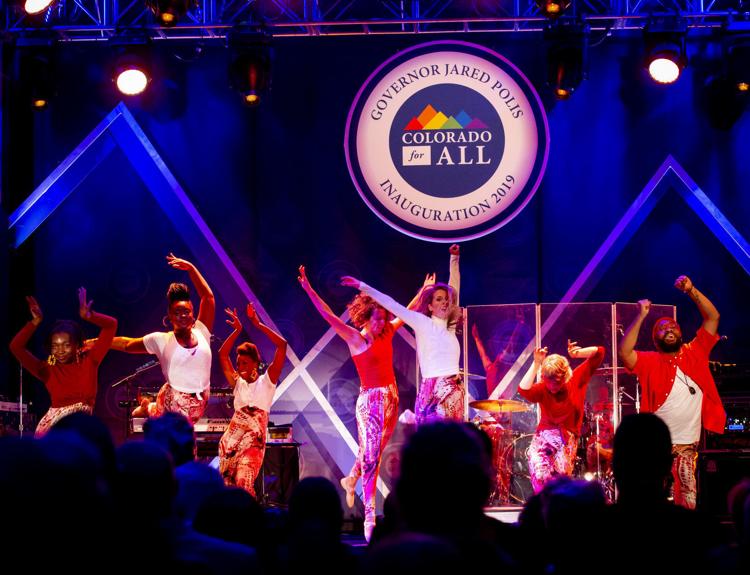 "On the one hand, we're breaking ground, and we're taking steps forward and able to get some victories for people who want to love who they love and identify how they identify and be who they are ... but to be frank, I think it's still a very scary time for a lot of folks in the LGBT community," said Arash Jahanian, an ACLU of Colorado staff attorney who has served as head of the Denver LGBTQ Commission and president of the Colorado LGBT Bar Association.
"A lot of it's coming from who's in the White House. ... As we continue to gain ground and win victories, I think there's still a lot of fear out there."
The fear can manifest itself from overt discrimination to threats of violence to a new push against political rights thought previously determined.
The U.S. Supreme Court announced in April that it would decide whether the Civil Rights Act of 1964 guarantees protections from workplace discrimination to gay and transgender people in three cases. While the Equal Employment Opportunity Commission has said that Title VII of the Civil Rights Act of 1964 does guarantee protections based on gender identity and sexual orientation, President Donald Trump's administration has taken the opposite position.
"The common notion that people were talking about after the Obergefell (v. Hodges) decision made marriage equality nationwide was, 'Well, you can get married in every state, but then the next day, you can show up for work and be fired for marrying your partner, for being gay, for whatever,'" Jahanian said.
The Gazette spent months interviewing members of Colorado Springs' LGBTQ community, who self-indentify in this story, and their allies and others about the battle for equal treatment over the past three decades. Here are their stories:
• • •
Emmitt Davis, a transgender man, was sitting in his fenced-in yard near Hancock Expressway and Milton E. Proby Parkway, enjoying a warm, sunny April day this year with his partner when two men came through his yard and "immediately started with the homophobic slurs."
The men left briefly before returning with a third man.
"At that point, they weren't in the yard to cut through again — they were mad at us because we told them they didn't belong there," Davis said. At least one of the men beat Davis, fracturing his orbital socket and nose.
Davis, who last year was named Mr. Trans Colorado Springs, said he heard one of the men say, "It's OK to hit a woman as long as they're a (slur)."
The men who initiated the attack finally fled.
Although police investigated the assault to determine if it fit the criteria of a hate crime, they found that "the assault did not happen as a result of the victim's gender identity and there are no statutory elements to classify this as a hate crime," said Colorado Springs police spokeswoman Natashia Kerr.
• • •
Just months after Amendment 2 passed in Colorado, a brick was hurled through the front window of Poor Richard's Restaurant in downtown Colorado Springs, police confirmed. Attached was a note: "It's Adam and Eve, not Adam and Steve."
"That was the time when we were getting death threats, as well," said Richard Skorman, the longtime activist who co-owns the business on North Tejon Street. "People would call at home, and people would call the business, and be pretty specific. They would talk about, you know, 'We know where you park your car, and we know where you live.'"
Skorman, who's now president of City Council, often faced backlash for his outspoken stance against the legislation.
"It was pretty intense back then," he said. "People were really upset on both sides."
The anti-gay rights ballot measure was spearheaded by conservative advocacy group Colorado for Family Values and supported by local conservative figures and organizations, including evangelical Christian ministry Focus on the Family, which moved its headquarters to Colorado Springs in 1991.
The amendment, which was struck down by the U.S. Supreme Court in 1996, never went into effect — but Colorado Springs had already become the socially conservative epicenter of a culture war.
"This is where the think tank of the anti-gay movement really began," Skorman said. "The city is still living down that image."
Today, he said, many want to put the culture wars behind them.
"I think there's always going to be a small percentage of social conservatives that are going to be really engaged around this issue, but it seems so minor compared to the way it was before," he said. "It just became too contentious, and people were so aggressive that they were upset on both sides."
• • •
Anti-LGBTQ activism made headlines again last year when a story hour at Penrose Library featuring local drag queen Sarah Bellum sparked a swell of viral online outrage. An email campaign tried to block the reading.
Focus on the Family's public policy partner Family Policy Alliance posted on its website Aug. 31 against the story hour, saying that more than 400 Colorado Springs and El Paso County residents had sent messages to local leaders about the event.
But if the story-hour protest brought reminders of the past, it also suggested how things have changed: Only two people showed up in person to object.
So many people showed up to participate in the program that organizers had to divide the 230 children and adults in half, and Bellum read "A Day in the Life of Marlon Bundo" twice. Afterward, many lined up for photos with Bellum.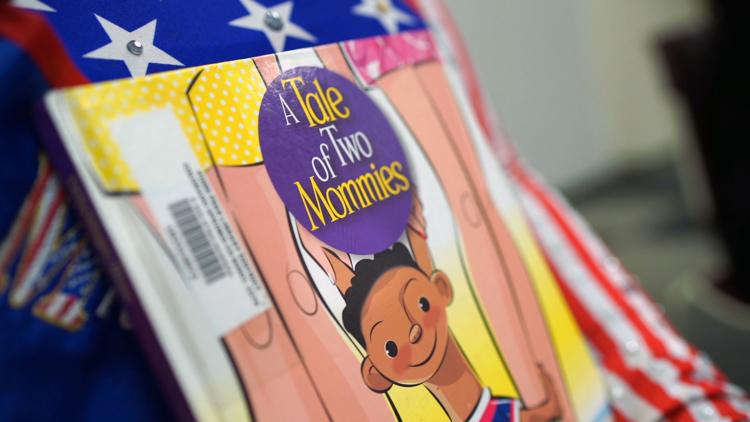 "The more that (diversity) is embraced and acknowledged, the less those nay-sayers have power," said Carolynne Wilkes, who brought her 7-year-old grandson to the story hour.
Over the years, as the LGBTQ community has won hard-fought battles for equal rights across the country, many say that Colorado Springs' culture has changed, too.
"If you look at our state, you can see how we've changed and how so many of our policies are more representative of the entire community, and I think that that's also true of the Pikes Peak region," said Deb Walker, executive director of Colorado Springs-based nonprofit Citizens Project, which advocates for equity, diversity and the separation of church and state.
"Maybe we're a little further behind the curve, but I think that it's unfair to say that we haven't grown. It's not unilaterally true that we are a discriminatory community, although we still see incidents that need to be addressed."
• • •
Jeff Johnston, a Focus on the Family culture and policy analyst, said that while the organization was among those that supported the 1992 amendment, and continues to oppose LGBTQ values, its views weren't — and aren't — based in discrimination or hate.
"I was really sad that Focus got smeared with this 'hate' label, especially — you know, this is a group that I respected and I knew was helping people in their marriages and with their families, so I was sad that they were labeled in this way, and especially that they were being vilified for teaching what Jesus taught about marriage: That marriage is the union of a husband and wife."
The organization's primary goal is evangelism, with a focus on marriage and parenting, Johnston said. If a friend or family member say they are questioning their sexuality or gender, he advises reaching out in love.
"If somebody knows I'm a Christian, they're going to know where I stand on a lot of different issues, and so I don't need to bring that up all the time," he said.
Many who advocated for the amendment framed it as a way to keep the LGBTQ community from obtaining "special rights."
"I think some of the people's concerns were justified, in that we've seen that when sexual orientation and gender identity is added to nondiscrimination laws, a lot of times, Christians have come under fire," Johnston said. "In Colorado, we've had Jack Phillips, the baker up in Denver who was basically wanting to protect his religious freedom and not express things in his baking and artistry that were in opposition to his deeply-held religious beliefs."
• • •
It took Regina DiPadova "a long time" to get over the trauma of living as a lesbian in Colorado Springs in the '90s.
DiPadova founded Inside Out Youth Services, an organization for queer youth, in 1990. Inside Out, now a thriving nonprofit, began as a support group under the El Paso County Department of Public Health, where DiPadova worked as an adolescent drug and alcohol therapist.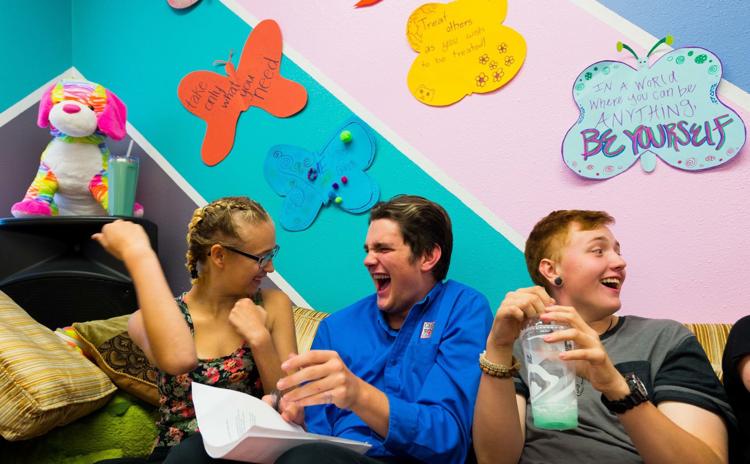 At the time, there were no services for LGBTQ youth in the Pikes Peak region, she said.
"I was a public queer face at the time, and it wasn't anything that I wanted, but it was my passion to protect these kids," DiPadova said. "I found one of the first business cards that I had of Inside Out, and it said on it, 'Never another suicide.' And that was my passion: That there would never be another suicide in Colorado Springs for kids who were struggling with their sexual identity. So any negative calls or any negativity that I got face-to-face only fueled me that I was doing the right thing — but at the same time, I was concerned about my safety."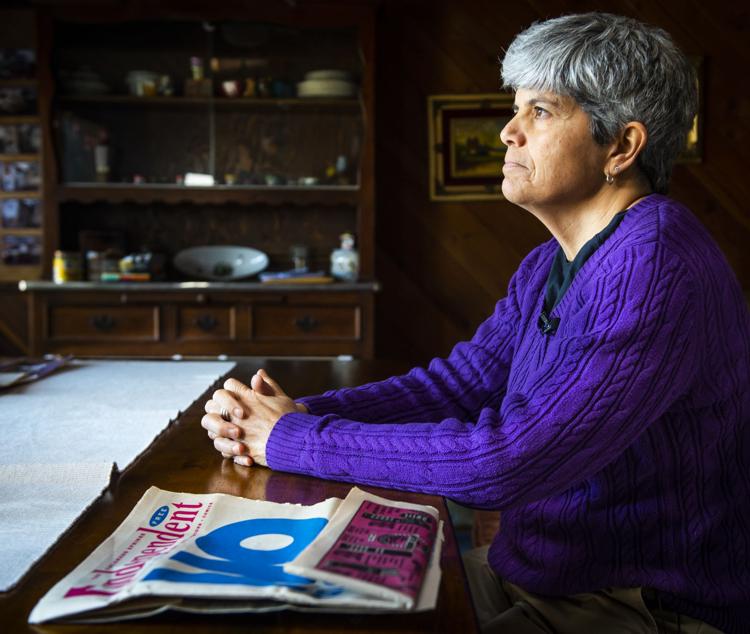 To launch the weekly support group, DiPadova put up posters in libraries and around downtown. She called local schools and sent letters to adolescent therapists. By the end of the first year, about 30 kids were meeting every Wednesday night to discuss topics like how to come out, and safe places to go if you were kicked out of your home.
Then in 1991 and 1992, during the run-up to the amendment's passage, more and more hatred was slung at DiPadova, she said. Some complained that a public agency was funding the program she led.
"I had a lot of support, and Dr. (John) Muth, who was in charge of the county health department at the time, had a jar of pennies on his desk," DiPadova said. "And when he would get a call, he would say, 'Well, come on down to my office and I will give you the penny back that goes to supporting this group.' And all of the phone calls that were trying to get to me were stopped at the front desk ... so they protected me from those calls.
"(But) there were counter-calls that were from PFLAG parents and friends, gays and lesbians, and they would tell me what a great job I was doing and how much it was needed, and 'Please continue your work because it's absolutely needed.' And so we did."
The kids in her support group "felt completely rejected by society" when the amendment passed, DiPadova said. She said the group stopped meeting for a time "because they were really scared to show up because (people) knew what time and what day and the location of where the youth group was, and they didn't feel safe anymore."
The organization became a formal nonprofit in '95, and DiPadova left in '99. By then, she was seeing an immense cultural change.
"By the time I left, I felt like, 'They are going to be a healthier generation by far than mine was, or is,' and that's an accomplishment to me," she said.
Nowadays, in Colorado Springs, DiPadova said, "... it's gotten a lot better, but at the same time, it's really not universal, so I would say that you still have to watch your back."
• • •
President Donald Trump's attempt to ban transgender people from serving in the U.S. military is winding its way through the courts. However, a version of the ban took effect in April, allowing transgender people to enlist only if they present as the gender they were assigned at birth, according to news reports. They can't serve if they have a diagnosis of gender dysphoria.
The policy doesn't apply to transgender troops who have already transitioned or have begun the medical process.
Trump's push to limit transgender service touched a nerve in the Springs, with its multiple military bases and thousands of soldiers and airmen, some of whom are transgender.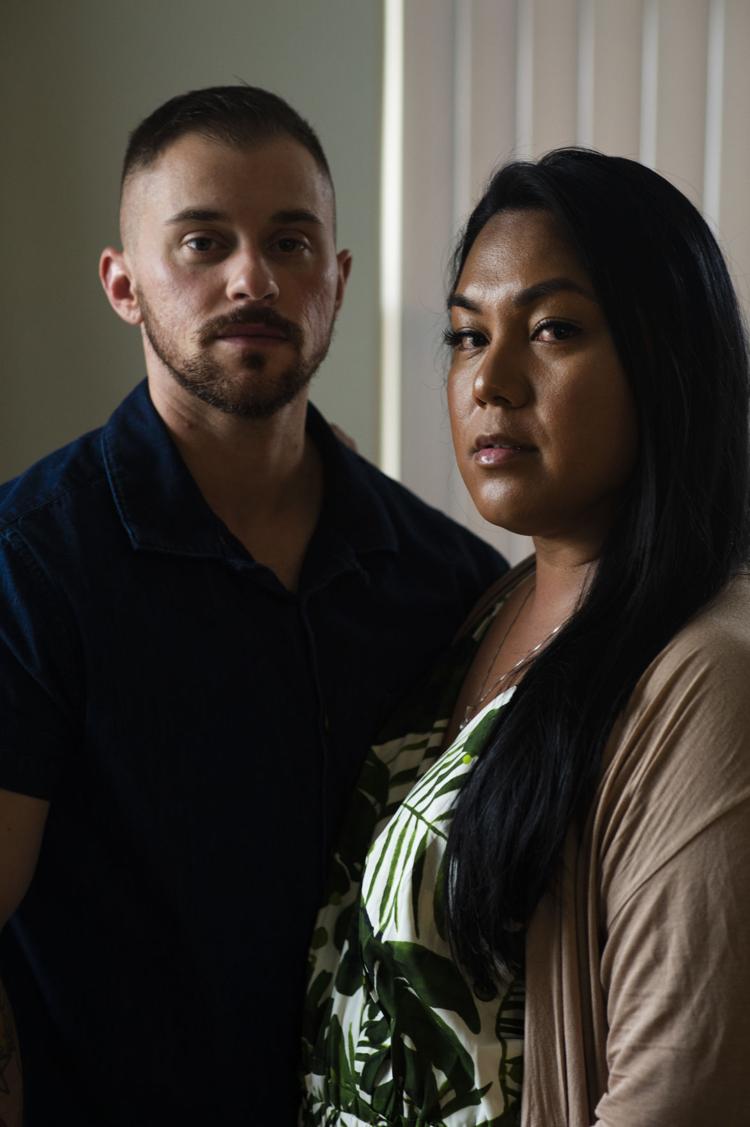 When Laila Ireland learned her husband, Logan, would be transferred from Altus Air Force Base in Oklahoma to Peterson Air Force Base in the summer of 2016, she began to research Colorado Springs. What she found made her nervous.
A year earlier, Laila, a transgender woman, and Logan, a transgender man, had been featured on The New York Times' website in "Transgender, at War and in Love," a short documentary. They were very visible members of the LGBTQ community.
"If I asked anyone that has moved here in the last two years what (they had heard) about Colorado Springs, it's very consistent: The notion of it being very conservative, the headquarters for Focus on the Family — these are things that people like us in this community want to avoid," said Laila, who retired from the Army in November 2015 after 12 years and two combat tours in Iraq.
"But being in the military, we have no choice. Wherever they send us, we go. And so we kind of had to play our cards right like, 'OK, what are we going to do when we get there? If this happens, how are we going to react?'"
The Irelands have been pleasantly surprised.
"When we got here, the community was so welcoming, and it was the exact opposite of what we had heard and what we had expected," Laila said. "Maybe it's because we have the privilege of being very — I hate using this term — passing. We're very binary. People don't second-guess our gender when we walk out the door. We're a heterosexual couple."
Living on an Air Force base also could make it easier because "if someone does have a problem with us, they can't openly say it" without facing the military's strict anti-discrimination rules, she said.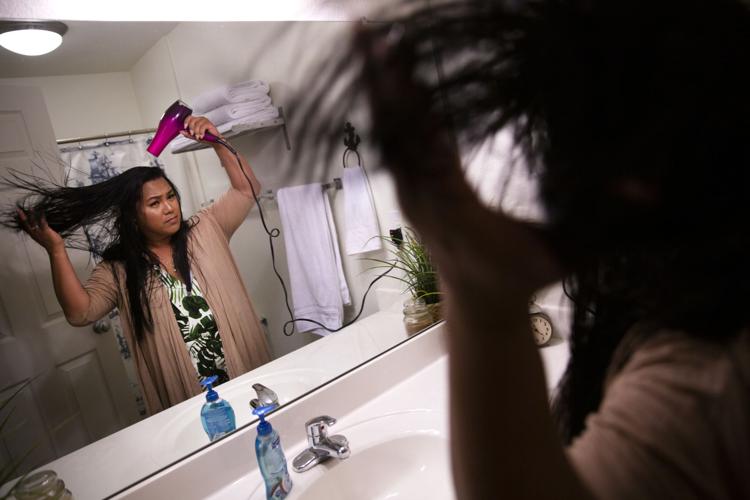 "I think we're very lucky and we're very blessed in that that we haven't (faced discrimination), and I don't wish for the day to happen, but when it does, if it ever does, I can assure you that I will not step down — that it will not deter me from being who I am."
Years ago, the Irelands decided to put their careers and privacy on the line to become a voice for their community.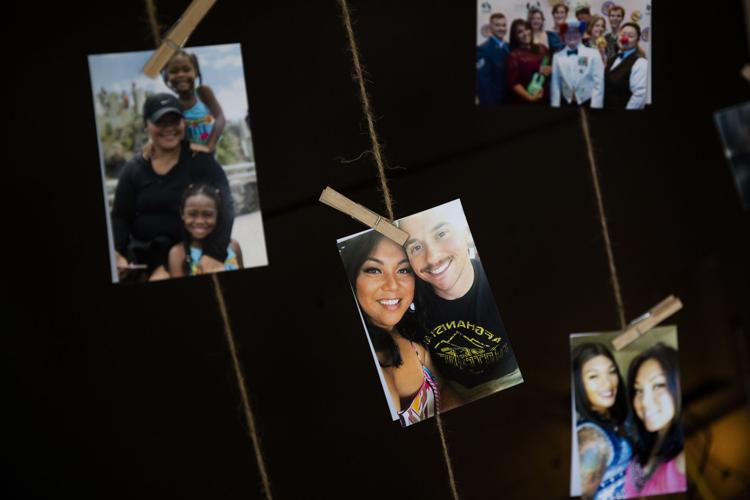 By sharing her story, Laila said she hopes to shatter stereotypes and help others feel less alone.
• • •
Tina Cassidy remembers the sound of the gun banging on the bar counter.
It was a Wednesday night in the early '90s, late enough that True Colors, a lesbian bar on North Academy Boulevard, was empty except for Cassidy, the manager. She was cleaning up when two men walked in and sat on a pair of barstools.
Suddenly, one of the men slapped his gun on the bar with its barrel facing her and began a profanity-laced tirade.
"He basically says, 'I (expletive) hate you, and I can (expletive) kill you.' Just a rambling of things," said Cassidy, a queer woman. "The two that I remember the most (are), 'I hate you and I can kill you and nobody cares.'"
She said she felt trapped. The men stared at her for a few minutes before picking up the gun and walking out. That's when she called 911.
That night plays in her memory in slow motion.
Soon after Amendment 2 passed, Cassidy said, vandals would tag cars parked at the bar to out the drivers as LGBTQ. One night, Cassidy was taking the trash out behind the bar when out of nowhere, she "got knocked the eff out."
The bar's windows were shattered more than once.
"The first time it happens, you're kind of shocked, but then you just don't replace the glass. You just leave the plywood up, because you know it's coming," she said. "It was that first year, 16 months that it was just so crazy, chaotic and scary ... And then it kind of mellowed out, and then it was overturned."
Cassidy moved to Colorado Springs in junior high, and she kept working in bars until about five years ago, when she started working in radio.
"My parents lived here, they retired here, I'm super, super tight with my mom, so I just always stayed," she said. "And my family never cared. You know, they didn't care if I was gay, straight, purple, orange. So the people it was important to, they didn't care."
But still, there are unwelcome reminders of the discrimination she faced in the '90s.
"I haven't seen a huge change," she said. "I still hear about people getting beat up. I still hear about people getting (their) cars trashed."
• • •
Nowadays, the city's LGBTQ community is working on becoming less fragmented, many say.
People connect and find resources in the Pikes Peak region mostly through word of mouth, said Jack Wolfe, a transgender man. " ... When someone says, 'Hey, there's this fantastic group over here, I think you should check it out,' that's where we start to connect to each other."
Wolfe came out as a lesbian at 16 while at Fountain-Fort Carson High School, but the word never really fit. He turned to Google, and after a lot of research, realized he was transgender.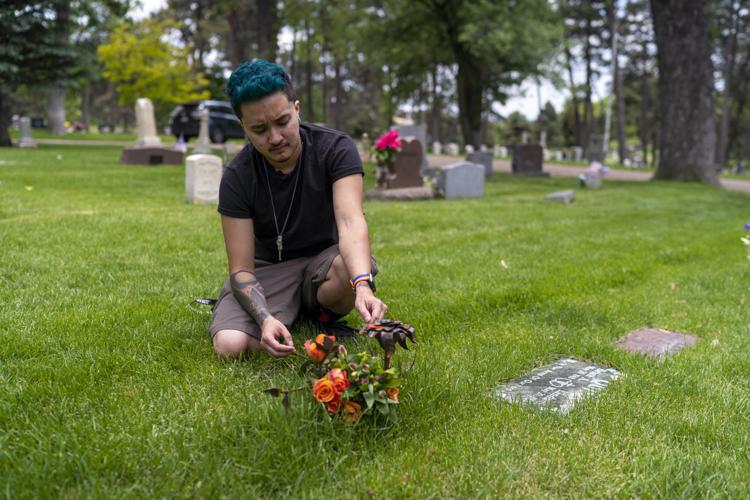 He began publicly identifying as a transgender man in 2015 at age 24, while he was a culinary student at Pikes Peak Community College.
Now he helps run BRIDGE — Building Real Identities and Discovering Gender Expression — a group for people ages 16 to 30 that meets twice a month.
• • •
In the early '90s, the Rev. Nori Rost felt called to Colorado Springs. At a time when many in the LGBTQ community would have avoided the city — or even the state — Rost, a queer woman, moved from California to become minister of Pikes Peak Metropolitan Community Church.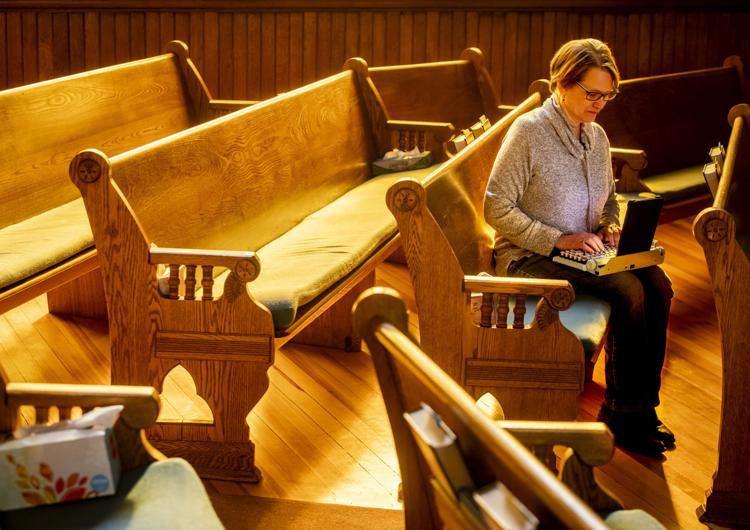 "People would always ask me, 'Are you crazy? Why are you leaving Long Beach, Calif., with great weather and a fabulous gay scene, to go to Colorado Springs, the home of hate?'" Rost said. In response, she would tell people that "Dorothy Day said to go where you're least wanted because there you're most needed."
Rost joined the church in January 1994. It would be two more years, in May 1996, before the U.S. Supreme Court ruled in Romer v. Evans that Colorado's amendment was unconstitutional.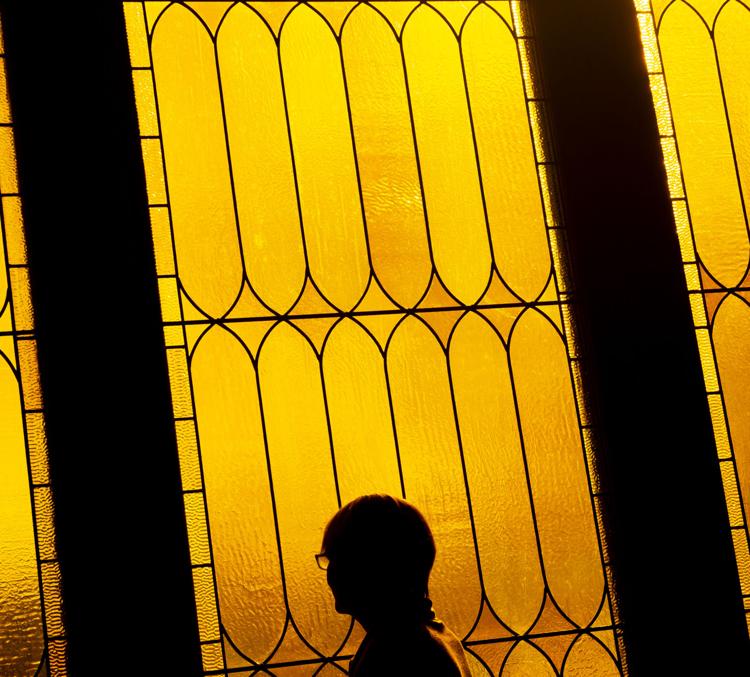 "Particularly in the early '90s, as Amendment 2 wound its way to the Supreme Court, it was very much like an embattled community," she said. "It was hard to be out."
At the city's first few pride festivals, which began in 1991, school teachers from Rost's congregation marched with paper bags over their heads because they were afraid of being fired, she said.
The threats LGBTQ people faced were "pretty horrible, and you didn't really know what was real and what was just people being trolls before trolls were on the internet," she said. "There was a lot of scary talk, and it was hard but it wasn't, because that's why I came, right? To be the voice or to be the face for those who had to wear paper bags over their heads or who couldn't speak out, and to let them know that there was a God who loved them and made them that way and accepted them just as they are."
She stood against the messages emanating from many churches at the time.
"The Bible can be either a book of great hope or a weapon, and when it's weaponized, it is deadly," Rost said. "It has been weaponized against LGBTQ folk, it has been weaponized against women, it has been weaponized against African-Americans and people of color. It has even been weaponized against left-handed people."
• • •
Some Pikes Peak region churches now embrace the LGBTQ community, including All Souls Unitarian Universalist Church, where Rost is now pastor.
Vista Grande Community Church became an "open and affirming" church in 2009, said its pastor, the Rev. Clare Twomey.
"Different denominations have different designations on what they would call either affirming or welcoming or inclusive," said Twomey, a lesbian. "The United Church of Christ is 'open and affirming,' and it sort of transcends the notion of just acceptance and tolerance. ... Our church, in particular, is really one that focuses on radical hospitality for all people."
Some churches say that they're accepting, but adopt a "love the sinner, hate the sin" mentality, Twomey said. Her church isn't like that.
"There are plenty of folks in this city who, then and now, consider women at the pulpit to be an issue — and are rabid about it at times that being queer is an abomination and that we shouldn't exist, let alone be preaching," she said. But the backlash "has lessened over the years."
LGBTQ youth who are rejected by their families or institutions are at risk of homelessness, abuse or dying by suicide, and churches must come to their aid, she said.
If churches can't affirm the LGBTQ community, they should "at least uphold that sanctity of life that we say we uphold so that our young people aren't suffering and at the risk of abuse or death," Twomey said.
• • •
Not long after Mary Lou Makepeace became the city's first — and only — female mayor in 1997, she also became the first to formally recognize the annual pride parade.
"I thought, 'Well, I couldn't face my friends or my family if I didn't sign it,' and it was really what I believed," said Makepeace, a longtime member of City Council and mayor from 1997 to 2003. "And really all it said was, 'Have a great time at your celebration. You've been doing good work.' Totally vanilla. So all hell broke loose, of course.
"I was confronted by all the media when I came down out of the council meeting, 'Why did you sign it? Why did you sign it?' And I said, 'Well, because I'm mayor for all the people in Colorado Springs.'"
During her second term as mayor, many years before same-sex marriage would be legalized across the country, the City Council began to struggle with whether to provide health benefits to domestic partners of city employees.
Around the same time, Makepeace said she heard from a 911 dispatch center employee whose partner had a medical condition.
"She was at work one evening and she got a call that her partner had just gone to the hospital in an ambulance," Makepeace said. "So she asked her supervisor if she could get off, and he said, 'No, that's not your family. And if you leave your post, you'll lose your job.' So she stayed at work, because she needed the job.
"Technically, he was right. She wasn't a family member. Non-technically, he was an ass----."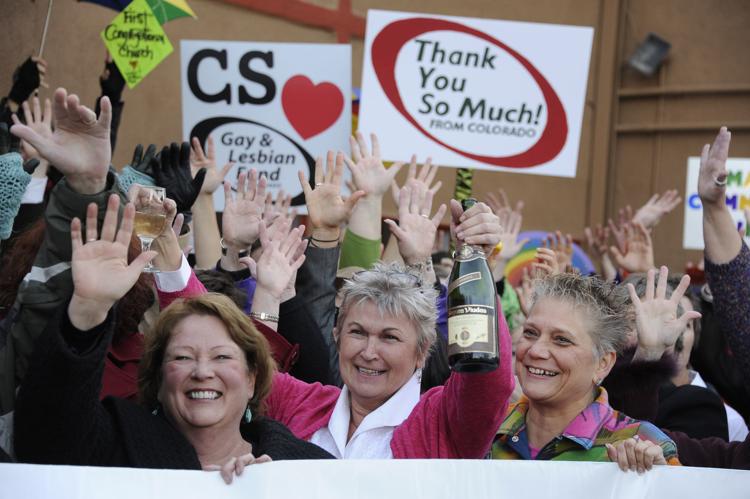 Near the end of Makepeace's second term, the City Council decided to provide medical benefits for domestic partners, but it didn't last long.
"The first action of the new council in 2003 was to appoint me vice mayor because I think they were feeling guilty about their second action, which was to overturn domestic partner benefits 8-to-1," Skorman said. He was the only one to vote against rescinding the benefits. (Civil unions between same-sex couples became legal in Colorado in May 2013, and in January 2014, state legislation went into effect mandating that employers extend benefits, including life insurance and health insurance, to same-sex partners.)
The politics of both Colorado and Colorado Springs have evolved, and, of course, continue to do so.
"The country has undergone a remarkable transformation since 1992," Gov. Polis said in a statement to The Gazette. "I am grateful and forever indebted to those who came before me — who struggled for equal rights, who stepped up for public service in all its forms, who made difficult sacrifices and worked faithfully toward a brighter future for our state, our nation, and our world. I am very conscious of the fact that there were many brave people over the years who made it possible for me to serve as governor of this great state."
And across the state, there are "opportunities to move boldly forward to ensure equality for everyone," Polis said.
"We took a major step forward this year by passing a bill to ban conversion therapy. There is still more work to be done to ensure that Colorado is a place where everyone has an opportunity to succeed, regardless of race, religion, sexual orientation, gender, gender identity, disability status, country of origin, or zip code. Diversity allows us to complement one another, learn from each other, and make each other better."
Makepeace, who went on to serve as executive director of the Gay and Lesbian Fund for Colorado and interim executive director of Inside Out Youth Services, said that while Colorado Springs has "come a long way" in recent decades, "there's always more that can be done."
"I would imagine that people still face prejudice. Have we completely desegregated the country? Are black people afforded all of the opportunities that they are entitled to? Of course not, and neither are LGBT people. Neither are women. It's a white man's game — for now."
Colorado Politics reporter Joey Bunch contributed to this story.
Timeline in Photos: A look at the LGBTQ community in Colorado over the years