Nearly eight months after Terry Ragan sold his seven apartment complexes to a Denver-area real estate company, life is gradually improving for tenants at the decrepit, bug-infested apartments primarily in southeast Colorado Springs.
New stoves, air conditioners and dishwashers are replacing appliances that stopped working long ago. Requests to fix them were ignored while Ragan was the landlord. Laundry machines that didn't work or left oil stains on tenants' clothes have been replaced. Security cameras are being installed, and security guards now patrol parking lots previously ceded to drug dealers and other criminals.
The legions of cockroaches, a ubiquitous part of life at Ragan apartments, are being eradicated.
Under the new owners, Slipstream Properties, tenants have to meet and abide by stricter leasing requirements. The New Horizons complex has been rebuilt from the studs out and rechristened North 49 in the first phase of $35 million in planned renovations and upgrades.
Those renovations are expected to kick into high gear in 2019, with at least two more complexes slated for overhauls. By mid-2021, every apartment complex formerly owned by Ragan will have undergone the same makeover, including landscaping upgrades, the new owners say. 
For all the problems Ragan caused that have been documented by police and code inspectors over the years — giving gang members free rein, fire and other violations that endangered tenants' health and safety — city officials acknowledge that the 1,200 apartments he formerly owned accounted for a large percentage of the affordable housing in Colorado Springs.
Slipstream's plans will admittedly exacerbate that problem by gentrifying portions of the city's southeast. Repairing and rebuilding the deteriorating complex will attract middle-class or affluent people who displace the poorer, longtime residents who no longer can afford to live there.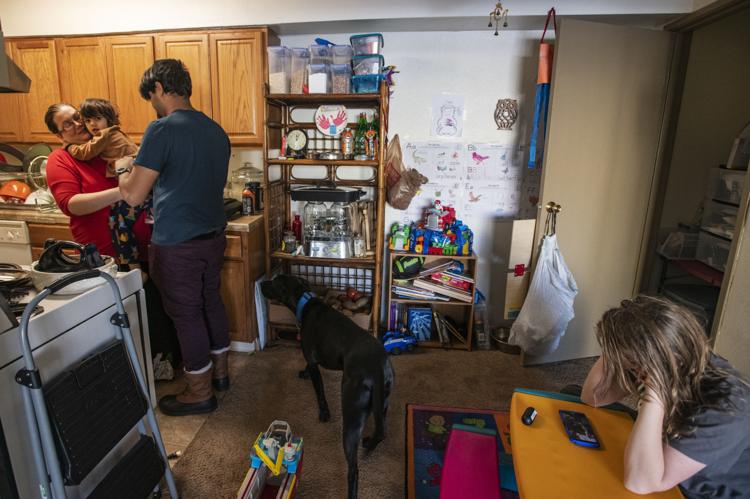 Everyone living in the Pine Creek Village, Shannon Glen, South Pointe, Cedar Creek Club, El Vecino and Timbers apartments will be told to leave at some point over the next few years. Some tenants are being offered a chance to move into an old apartment outfitted with new appliances, or a newly-renovated unit costing hundreds of dollars more a month.
Eventually, every unit will have higher, market-level rents. And in a few years, 1,178 apartments that were affordable — but unhealthy and unsafe — will become livable, yet possibly unattainable, for many of the working-class tenants.
For a city with an affordable housing deficit already numbering in the tens of thousands of apartments, the gentrification of some southeast areas — while improving living conditions for a fortunate few who can afford to remain — will worsen the problem.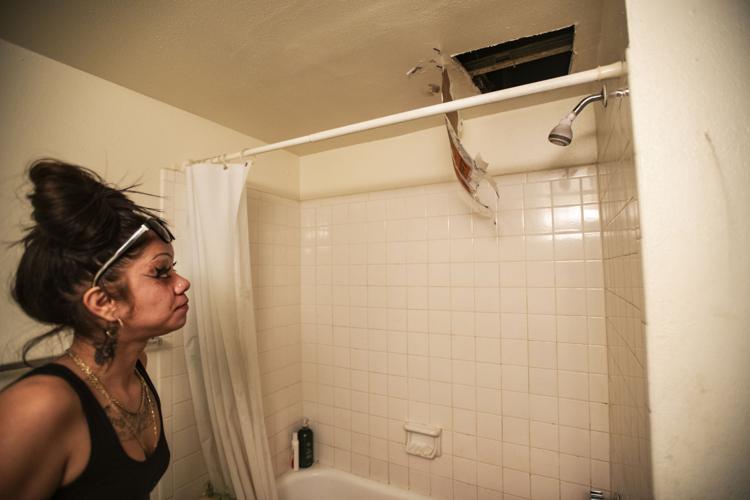 Ask almost any current or former tenant, and the horror stories of neglect and mismanagement at the Ragan properties repeat themselves over and over.
For Danny Stone, the problems started almost immediately after he moved into the El Vecino Apartments about three years ago.
Only one of the stove burners worked. His air conditioner went on the fritz. Requests for repairs went unanswered.
Washing machines and dryers down the hall ruined his clothes. After a while, he gave up and just schlepped his clothes to laundromats or washed them in his bathtub.
Walls were pocked with holes. Hallways and basements were dark because lights were out or broken. Windows were shattered. Ceilings in many second-floor apartments leaked, and mold flourished in many units.
Dozens of gang members known to police lived in Ragan's apartments; drug deals, knifings and shootings were commonplace.
But it was tolerable for what Stone paid for his two-bedroom, ground-floor apartment: $625 a month, plus utilities. Apartments elsewhere in southeast Colorado Springs average $1,000 a month, and even that typically is $60 to $230 a month cheaper than the rest of the city.
Ragan's reputation as the city's worst landlord dates to at least 2003. That's when The Gazette ran a weeklong series on the rampant crime, code violations and the mold, bugs and broken appliances. Ragan began to feel the pressure to fix up or sell his complexes after the newspaper's follow-up report in late 2017 found that little had changed at the complexes over the past 15 years.
Tenants found an advocate in newly elected District 4 City Councilwoman Yolanda Avila, and the council passed new code enforcement regulations in April that toughened fines against repeat offenders, of whom Ragan was the worst.
A month after those regulations were passed, Ragan sold all of his properties to Slipstream, a Denver redeveloper of distressed apartment complexes, for $102 million. 
Within weeks, the cockroaches no longer owned the night. 
A functioning stove from an empty unit down the hall was brought into Stone's apartment. Washing machines and dryers were replaced, protected by a newly installed door with an electronic lock.
"Once that got under control, and the bug problem was gone, it was like a ton of weight was lifted off of me," Stone said.
His El Vecino neighbors, Stephen and Jolene Bolin, also got a new stove, air conditioner and refrigerator.
A security guard patrols the parking lots at night — a relief for tenants accustomed to witnessing crimes or being victims. One stopped Stephen Bolin, 47, while he walked his dog at night, to ask what he was up to — something that might be resented elsewhere, but was a welcome sign of change at a former Ragan complex.
For Bolin's wife, Jolene Bolin, 52, the security patrols have been a godsend. While she praised the new company, a man walked by carrying a 100-foot-long hose down the hallway.
He's a carpet cleaner, getting to work on the hallway floors.
"This is a first," Jolene said, smiling.
Seven months hasn't been long enough to fix all the problems, however. Four months ago, a maintenance worker was killed at Pine Creek Village. Another maintenance worker was arrested in his death.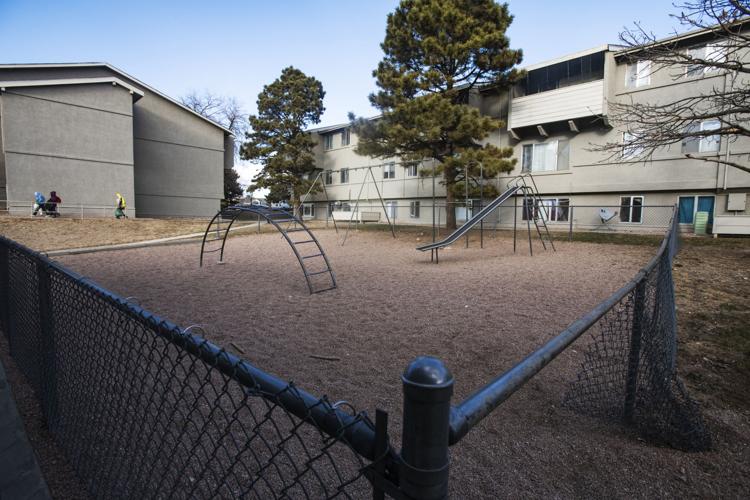 Everything comes at a cost; that's just how gentrification works, whether in Denver or southeast Colorado Springs.
To recoup what it paid for the apartments and the renovations, Slipstream will have to raise rents. Instead of $625 a month, Stone's two-bedroom apartment likely will be several hundred dollars a month higher.
Slipstream's owners have said rents will be higher, at "market rate" for similar apartments in the southeast.
In southeast Colorado Springs, that's about $900 a month for a one-bedroom apartment and $1,000 for a two-bedroom, one-bathroom unit. A two bedroom, two-bathroom unit there costs about $1,130 a month.
Anthony Loeffler, a Slipstream partner, acknowledged that some tenants who've endured years of Ragan's neglect, won't be able to afford to stay.
"It's a really tough thing, right?" Loeffler said. "You don't want to have housing in your city that doesn't provide basic quality-of-life standards. But the problem with these specific units is, it's taken a ton of investment to get it to the point where we could offer a product that we're willing to put out there to the market.
"We have high standards for the way we want the residents in our communities to live. We don't want to let somebody live with a broken appliance for any amount of time."
He stressed that the city's affordable housing shortage isn't something Slipstream can fix by itself — nor should it.
"That requires a larger plan, and it requires a lot of investment, and it requires the whole city to come together and figure out how to account for the people who can't afford market-rate apartments," Loeffler said.
Jenaree Coughlin, 27, was among the first tenants who had to leave when the remodeling began at New Horizons.
She said Slipstream gave her the option of taking compensation for having to move or moving into an apartment that hadn't been renovated.
She ended up at the far more decrepit Shannon Glen apartments when she couldn't find another place she could afford. 
The first unit she moved into flooded within a month, forcing her to move again into an apartment across the hall. There, a pipe next to the kitchen is leaking, and the furnace went out for a week.
"Slowly, they're starting to get a little bit better," Coughlin said. "It's just kind of pulling teeth to get what needs to be done to make things livable."
Especially compared with the now-renovated apartment she left at New Horizons, where the carpeting has been replaced and marble countertops have been installed.
The rent for her old apartment at New Horizons is hundreds of dollars more a month than she had been paying.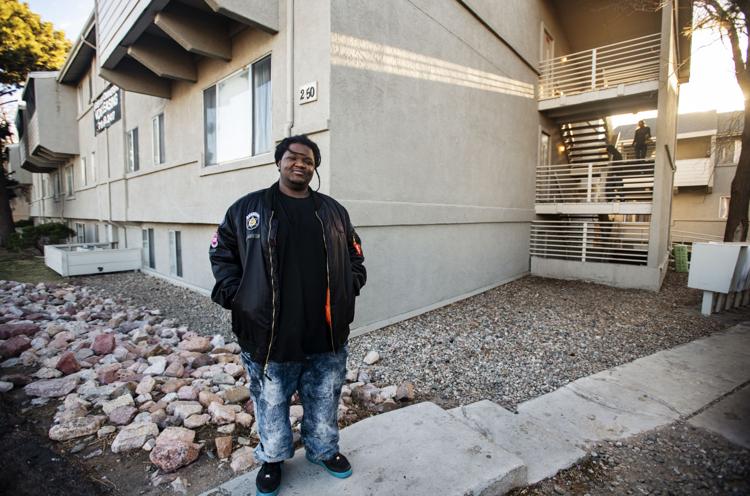 In the meantime, Ragan's old apartments continue to be islands of affordable housing in a sea of rising rents.
Across Colorado Springs, rents have been breaking records for several years. With housing in the Denver metro area much more expensive, many people have slid down to Colorado Springs in search of affordable options. That, in turn, has driven up housing costs cross the Pikes Peak region.
Many new tenants have scooped up cheap, short-term leases for three or six months that Slipstream has offered to keep the complexes as full as possible before renovations.
Her credit in tatters after a divorce two years ago, Sissy Moore moved to Colorado Springs in October and quickly found a unit at Shannon Glen. Even before she moved in, Slipstream replaced the kitchen appliances and repainted the walls. Her deposit was $400 — low in this market — and the managers knocked $200 off her first month's rent.
She pays $760 a month, plus utilities, for a two-bedroom apartment — plus $10 a month for her dog.
"I looked at apartments all over the place in Colorado Springs. They're the price of a house," said Moore, 36. "And as a single mom, ... it's tough to find something that you can afford and get on your feet. And this gave me that opportunity. And I think it's wonderful. My kids love it."
Also, for the first time in years at these apartment complexes, homeless veterans have been able to use housing vouchers supplied by the Department of Veterans Affairs.
Few landlords have been willing to accept those vouchers, because they are worth less than current market rates. Units not yet renovated by Slipstream fall perfectly within the vouchers' price range.
But there's a catch. Those veterans could be back on the streets once renovations take place, said Bridget Edmondson, whose job with the VA is to help homeless veterans find apartments that accept the vouchers.
"They were talking about doing granite countertops and stainless-steel appliances," said Edmondson, while speaking to a property manager at a recent luncheon for veterans at the Cedar Creek Club. "I'm worried about the prices. If some of our veterans are going to be living in here, they might not have anywhere to go once everything gets remodeled."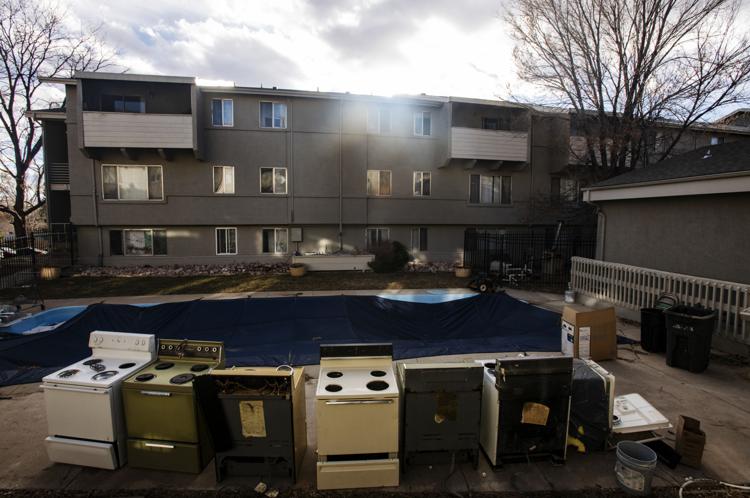 Stone, 58, knows the clock is ticking. So do his neighbors.
He's banking on time being on his side. He still needs time for his family to get out of debt and onto solid financial footing. But he said he doesn't think Slipstream will fully renovate his apartments anytime soon.
"It is a concern — especially with the way the market is right now," Stone said. "But I also know how long it takes to make conversions like this. We're talking two to three years. And within two to three years, we should be doing a lot better to where we can upgrade our living conditions.
"As long as the bottom doesn't fall out on us, we should be doing good."
Tenants across Slipstream's properties are making the same calculations. Residents say they're either preparing to leave or budgeting for higher rents. Some say they'll stay, an acknowledgement that rents could never remain so cheap in this city's record-breaking rental market.
Upstairs from Stone, the Bolins say any rent increase will be devastating. They pay about $700 a month, plus utilities, for a two-bedroom apartment. For now, they live solely on his Social Security disability checks due to their ailments.
"I'd be out on the streets," Stephen Bolin said. "Considering it takes about $500 on average to lay down a deposit, and then the background checks on top of that, and then you have to pay first month's rent — that's way over my income."
Jona Maldonado, 26, and his wife already started looking for apartments in Fountain and Pueblo.
"Rent's just cheaper" in those cities, he said.