The last Fort Carson brigade left in Colorado Springs will head to the Middle East next spring, the Army announced Thursday.
The 3rd Brigade Combat Team will take its 4,000 troops and 72-ton M-1 tanks to Kuwait, where they will add firepower to the fight with Islamic State militants in the region and help train America's Middle Eastern allies as part of Operation Spartan Shield.
"The 3rd Armored Brigade Combat Team is an expert team of professional soldiers ready to support and defend our nation's interests, wherever and whenever we receive the call," 3rd Brigade commander Col. Michael Simmering said in an email Thursday. "We are honored to support U.S. Central Command as well as our Middle East allies in the coming months."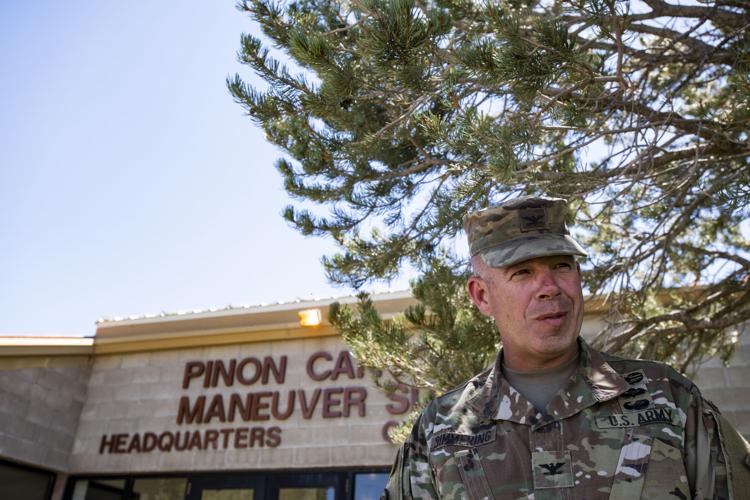 The brigade will head out as some of its sister units are returning home. The post's 1st Brigade Combat Team and 2nd Brigade Combat Team are now in Afghanistan supporting the fight against Taliban insurgents.
In the coming weeks, those troops will be joined in Afghanistan by Fort Carson's 4th Infantry Division headquarters, which will command American efforts there.
Not since the height of the Iraq War has the post seen so many deployments.
For 3rd Brigade, the deployment to Kuwait is a familiar one. The brigade spent much of 2015 based at Camp Buehring, a training facility in the Kuwaiti desert.
During that deployment, though, the brigade found itself spread over a wide swath of the Middle East. Troops from the brigade worked in Iraq, Syria and Jordan as part of the fight against the Islamic State, and they trained units from nations including Saudi Arabia and the Gulf States.
The brigade is Fort Carson's iron fist, with tanks, Bradley fighting vehicles and 155mm mobile artillery. The Army has committed armored units to back-to-back deployments in Kuwait to keep a heavy contingent of U.S. firepower in the volatile region.
The deployment to Kuwait was announced just a year after 3rd Brigade came home from a nine-month deployment to Eastern Europe.
"We are equally proud of our Iron Brigade soldiers and all that they have accomplished over the past year as we returned from deployment in Europe, refocused our efforts on other threats to our nation, retrained and prepared to deploy again," Simmering said. "The dedication of our soldiers, along with the support of our families and the local community, has enabled us to maintain the highest levels of readiness possible."
Contact Tom Roeder: 636-0240