SECURITY — The Great Pumpkin may not rise again over Venetucci Farm, but the iconic patch that has delighted school children for generations and other parts of the nearly 200-acre farm are being reborn in a different way.
By summer, fields of peonies, dahlias, sunflowers, zinnias, cosmos and some 40 other varieties of flowers will shimmer in the sun and bend in the breeze.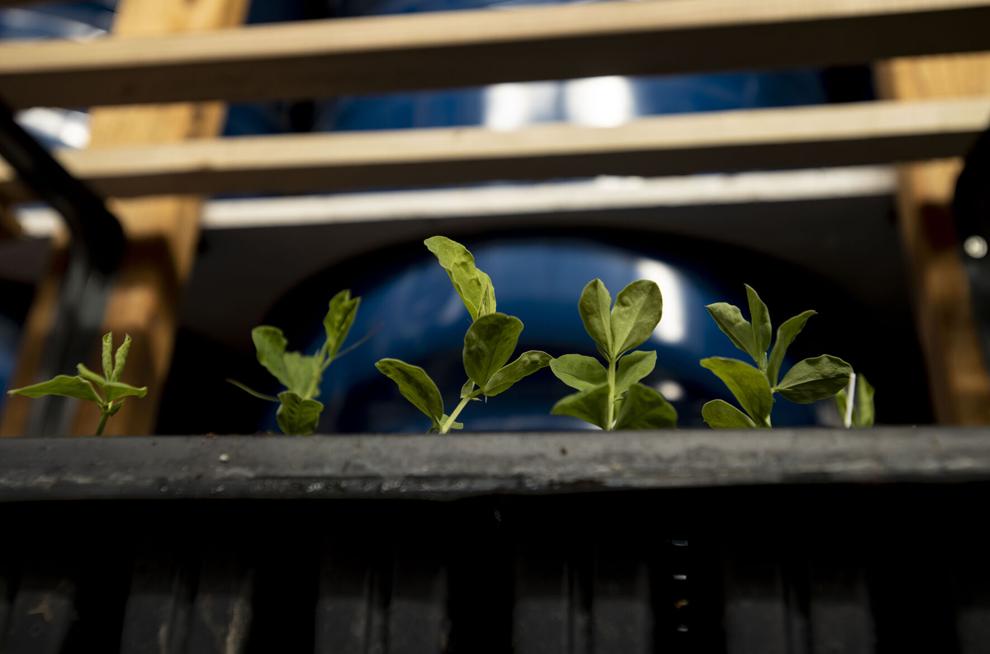 A pergola will become a cut-flower processing center. An old tuberculosis hut will be transformed into a flower stand.
The renovated barn will host weddings and community events, the empty pig pen will be converted into bachelor's quarters and the former chicken coop will serve as an outdoor reception area.
The beloved pumpkin patch won't grow the fall staples anymore but still will cater to families.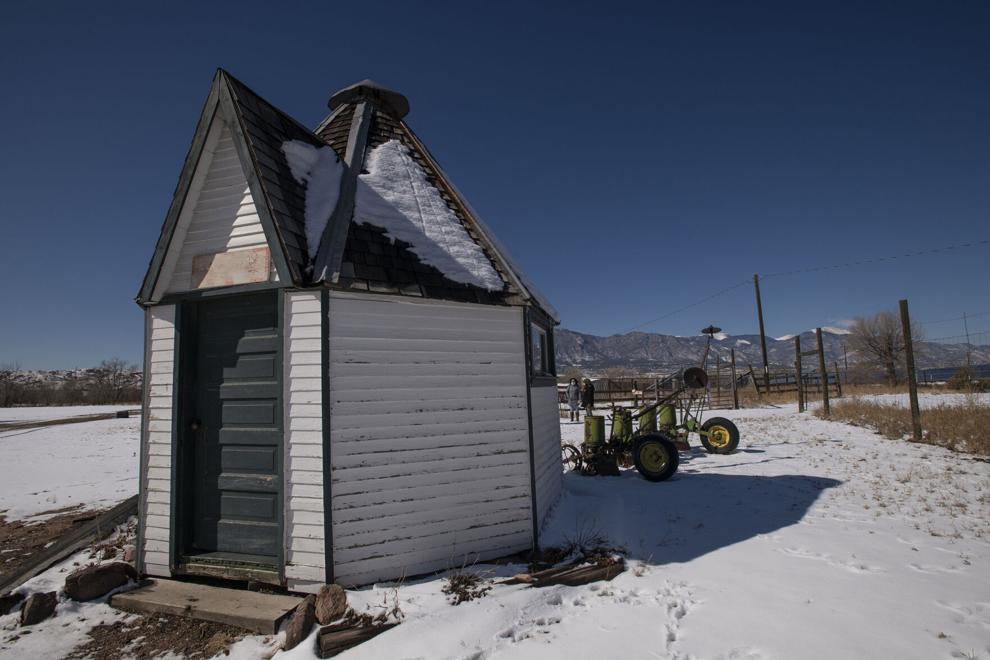 Children will be able to pick a Pueblo-grown pumpkin during a fall festival, with hayrides and activities planned for every Friday, Saturday and Sunday in October.
"This is one of those places that people have good memories, and that's one of the things that's driving my desire to be involved — for people to be in the moment and make memories again," said Nikki McComsey, owner of Gather Mountain Blooms.
McComsey is leasing a portion of the farm and managing the property, which in the 1930s was bought by the family of the late Nick and Bambi Venetucci and now is overseen by two local philanthropic foundations.
The aged fields, where thousands of pumpkins that were given away grew plump, beans and peas could be plucked from the vine and immediately savored, and grass-fed cows, pastured pigs and productive hens roamed, have lain barren for nearly five years.
Unforeseen contamination of the Widefield aquifer, which was saturated with perfluorinated compounds originating from firefighting foam used at Peterson Air Force Base, forced the farm to stop selling edible goods in 2016.
Revenue dried up along with the plants.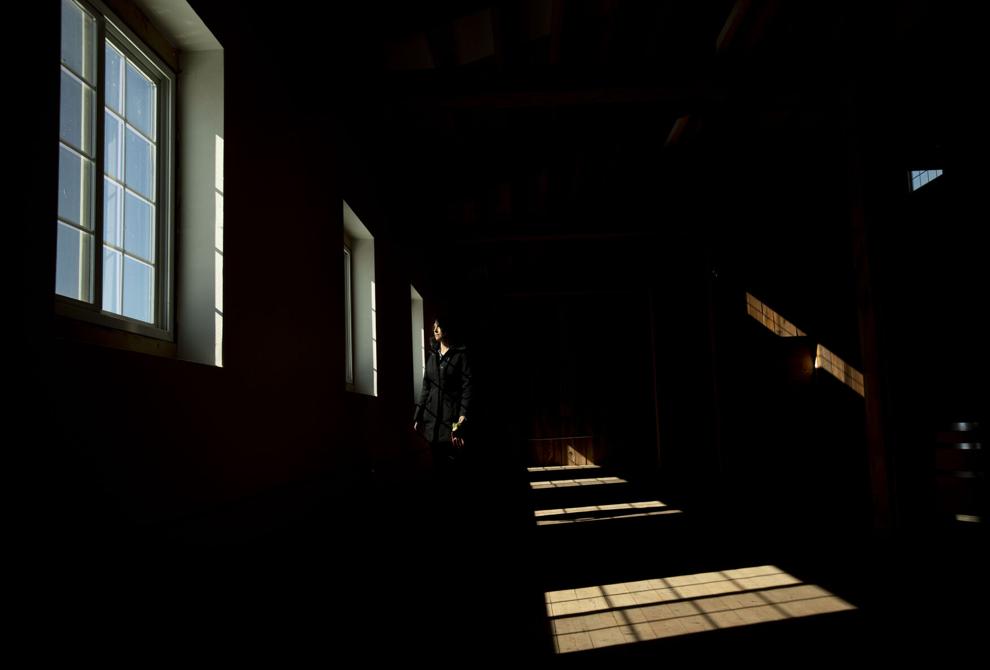 The farm's primary source of income had been selling water from four of its seven wells to the Fountain Valley's three water districts, said Samuel Clark, executive director of Pikes Peak Real Estate Foundation.
Water leasing netted the farm $260,000 in 2016, Clark said.
Lost revenue from produce and other consumables sold at farmers' markets ranged from $30,000 to $190,000 annually, he said.
But the farm is poised to become bountiful once again.
After years of working with the Air Force and area water districts, Venetucci's wells this week were connected to a new filtration system rendering water from the aquifer safe to use, according to Roy Heald, general manager of Security Water and Sanitation District.
"This gets us back to where we can use the investment in the well water that residents paid for decades ago," he said.
The first of two lines entering a water mitigation facility the Air Force built on Bradley Road at an undisclosed cost became active last month, Heald said.
The second line is the last piece of a long-awaited return to normalcy.
"This is what we've been waiting for," Heald said. "We shut down all wells in September 2016, and until January of this year, we hadn't used any well water in our supply."
The water districts have been purchasing water from Colorado Springs Utilities, which meant higher rates for residents and business owners.
"I don't anticipate the rates going down," Heald said. "But I anticipate them stabilizing over the next five years."
Progress on a nationwide class-action lawsuit against the federal government to recoup some of the lost expenses has been slow, he said.
While no food safety standards or regulations govern the type of contamination that infiltrated the farm's water supply and its irrigated fields, Venetucci Farm no longer will produce edible plants or do animal husbandry, Clark said.
The potentially carcinogenic perfluorinated chemicals were detected in produce the farm had been generating, he said.
Now, "Our take was we don't feel good about producing and selling food if we can't say this is definitely safe," Clark said. "The next step will keep the Venetucci legacy relevant."
The Pikes Peak Real Estate Foundation and its parent organization, the Pikes Peak Community Foundation, oversee the property, which is located off Highway 85/87. The land is preserved from development by a conservation easement under Colorado Open Lands.
Foundation leaders decided on the new use after college students from the University of Colorado at Colorado Springs, Colorado College, the Air Force Academy and Pikes Peak Community College, as part of a group called the Quad Innovation Alliance, researched the topic and conducted a survey of what people would like to see.
A distillery or brewery were high on the wish list, but so was flower production.
"Flower farming has really exploded in the U.S.," McComsey said.
Social media is partly to credit for micro-scale urban flower businesses blooming, she said, since "people like to have a peek into what it is, how it gets from seed to flower."
She started the company last year after a bout with depression that set in following a mishap and a challenging recovery.
"My husband would bring me flowers, and it was the only thing that cheered me up," McComsey said. "I started learning about flower growing out of the depths of some sorrow."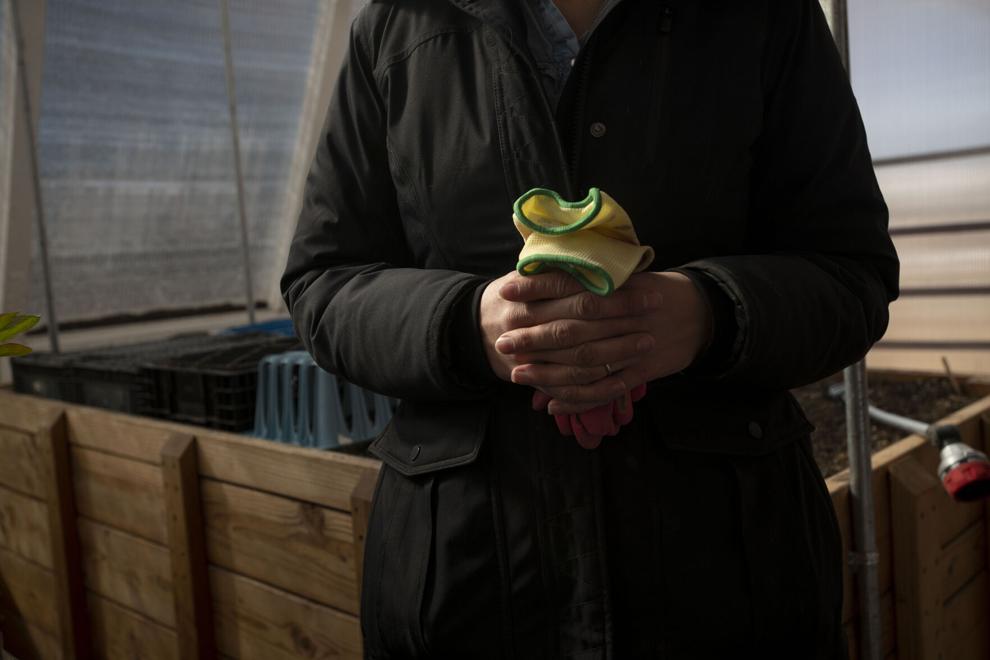 McComsey will offer workshops on flowers in coming months.
"Flowers bring me such joy, and I want to share that with others," she said.