The U.S. Air Force Academy announced Thursday that its Cadet Chapel — Colorado's most-visited man-made tourist attraction and an iconic structure at the campus north of Colorado Springs — will remain closed for massive renovations until early 2027, more than three years longer than originally expected.
The discovery of more asbestos than anticipated or budgeted for in the original $158 million project increased costs by $60 million and bumped the already-delayed completion date by three years.
"There were no notations of the asbestos in the original contract documents," said Alex Delimont, a senior project manager with JE Dunn construction. "Unfortunately, when that initial survey was done, there were just limitations to where that survey could access."
Delimont explained that, until workers were able to remove material from the structure — built in 1962 – they didn't know what they were facing as far as the scope of asbestos abatement.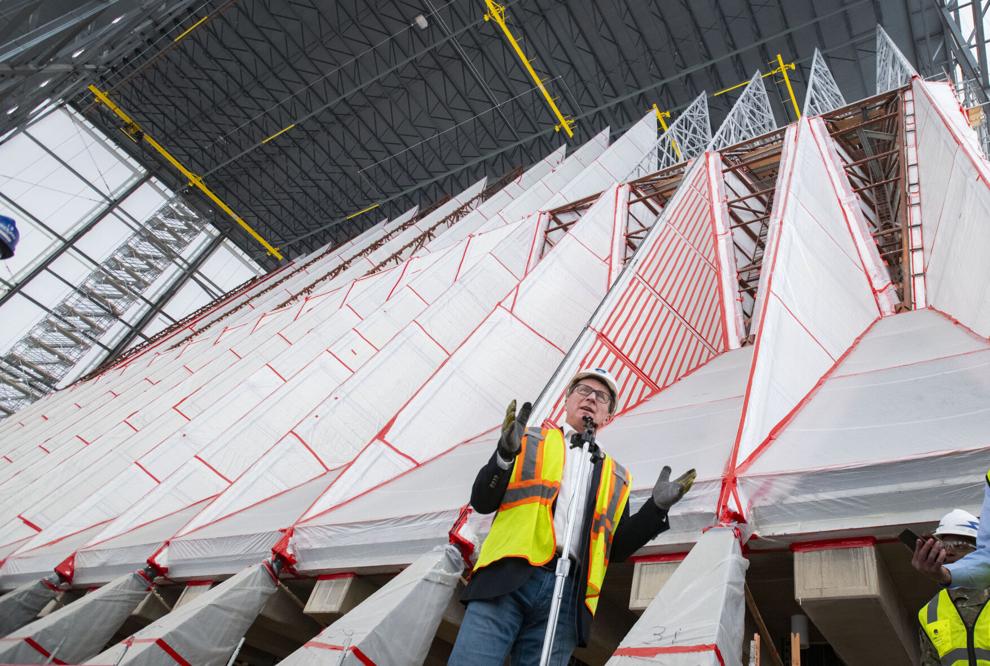 "And in those pockets additional material was found. And additionally in locations where it wasn't intended to be installed originally, we found pockets of material as well," Delimont said. "That was likely just due to the nature of not understanding the hazards of the material when it was originally installed."
The chapel closed in September 2019, for a renovation project that was expected to shutter the iconic house of worship for at least three years. In December of last year, The Gazette reported there would be a delay due to the discovery of an increased amount of asbestos.
That challenge turned out to be bigger than expected.
"The effort is so labor-intensive, it's just going to take a fair amount of time for them to complete the abatement and allow the rest of the project to continue," said Carlos Cruz-Gonzalez, the USAFA's director of logistics and engineering.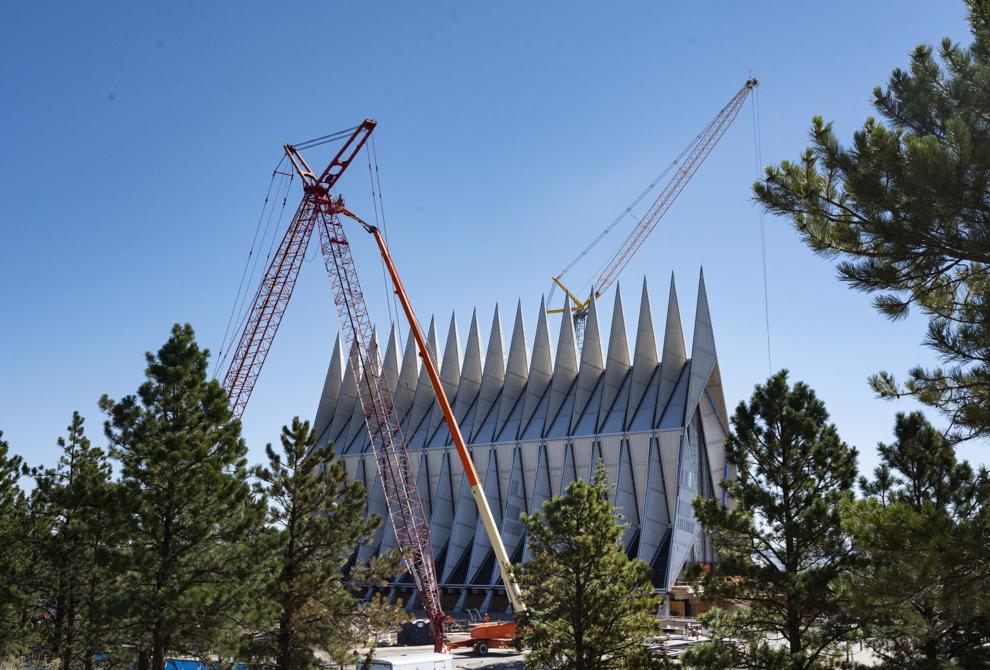 Renovations to the chapel are being done under the cover of a boxy, white "cocoon" that allows work to continue year-round. Delimont said that pandemic-related material and worker shortages haven't been a factor in the delay.
"Fortunately, the project has been lucky in regards to material impacts from COVID," said Delimont. "We … were fortunate in that we purchased ahead of time. The status of the project — it's classification as essential — helped us to avoid many of those impacts."
Cruz-Gonzalez said that the feedback he's received so far has been perhaps disappointed, but overwhelmingly supportive.
"People understand that a project like this is going to take a fair amount of time. It's going to be disruptive," he said. "Of course people would have wanted the chapel to open closer to '23, '24, but they also understand that we've got to get it done."
And get it done right.