Do a thing for half a century, and it's part of who you are. Retire and move 1,500 miles away, you leave behind more than a career.
No one said coming full circle would be easy. But for 86-year-old Johnnie Fant, founder of Colorado Springs' first African-American-owned beauty school, it was time.
"I know I'm going to miss this place, but I'm ready to go home to my sisters," said Fant, as she wrapped up the final row of hot-iron curls for a longtime client and close friend Corrie Frisco at Hair Beyond Boundaries Salon in the city's Village Seven neighborhood. "I've met so many people here that I love, that have been so good to me … but this old lady, it's time for her to do whatever she's going to do."
Fant is a wispy 5 feet 3 inches, with a quick, generous wit and a voice that still bears the lilt of her Anderson, S.C., birthplace. Five decades on her feet working magic at a salon chair hasn't been kind to her aching knees and back, but where it matters, she is still solid and steady as steel.
"You think I would have trembling hands or something, but I don't. I'm so thankful," she said, deftly unsheathing the searing iron from a tight coil by Frisco's ear. "OK, ma'am, we're going to tackle the top, and you'll be out of here."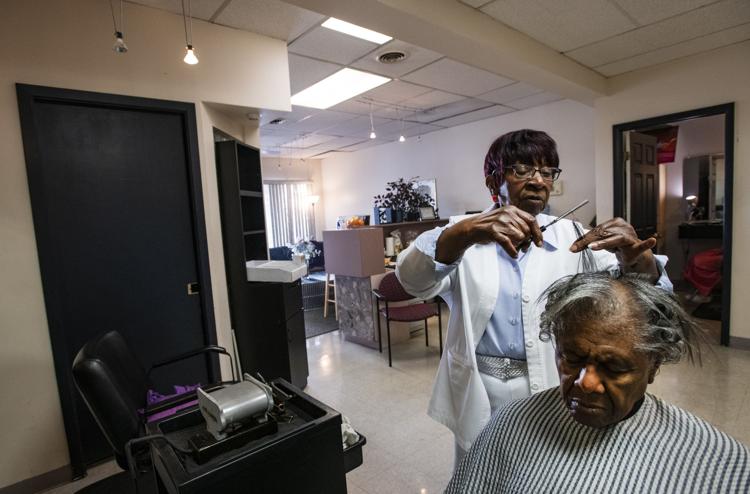 Such has been their routine — wash, condition, curls and conversation — for two hours every few weeks, for too many decades to count.
And on this sunny afternoon on the cusp of the holidays, it was coming to an end.
"I hope this isn't the last time we see each other," said Fant, whose older son dated Frisco's daughter for a spell back in the day. "This isn't goodbye. I don't want to think about it."
"Well, I'm not planning on going to South Carolina to get my hair done," said Frisco, 84. "But you're not going to do hair there, are you?"
"No, ma'am. I'm going to find something to do with kids. I'm tired of you old hens," Fant said, setting the iron down to snip a few errant hairs and let the joke settle in. "Oh, that just came out. Did it sound wrong?"
Fant, the daughter of sharecroppers, grew up the oldest of five, with an ailing mom and a dad who was rarely around in the years before both parents were gone for good.
"My mom died when I was 11½, and Dad left a few years later. After that, it was just me raising the four siblings, and I'd do it again," said Fant, who worked the fields and cleaned the landlord's house to support the family, standing on boxes in the kitchen so she could reach the counter to prepare meals. "If we didn't have meat and veggies, sometimes we'd only have sweet potato cobbler for dinner, or apple pie from the apple tree."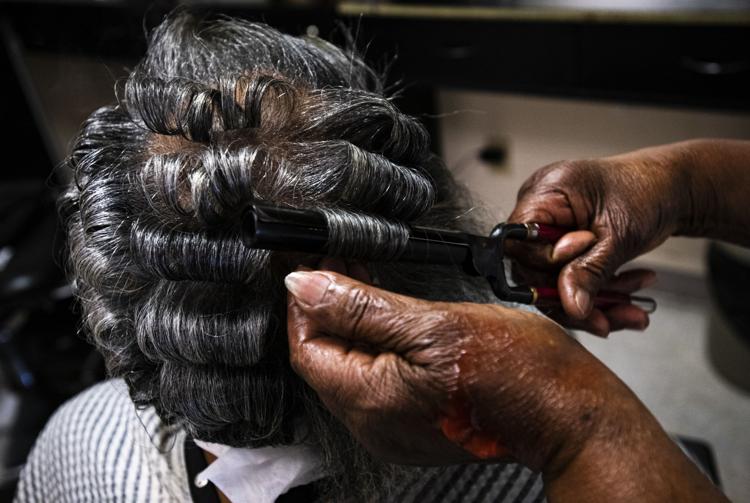 Through those hard times, and despite uncles' and aunts' efforts to divide them, Fant managed to keep the siblings together. That early chapter helped catalyze a lifelong devotion to caring for others in need in the city where she, her Army husband and their two boys moved in 1966.
"I know what going through a rocky road means," said Fant. "I know a lot of people who just can't rest if they know people are in need."
She knows because she's one of them.
A few years after settling in the Springs, with her younger son in junior high and her husband considering retirement, Fant decided it was time to find a career. She initially wanted to be a nurse but couldn't afford the courses. For $400, though, she could go to beauty school and get a license. So that's what she did.
Opened in 1970, Cleopatra Beauty Salon became a "mainstay" of the city's black community and remained that way for nearly 50 years, says one of the many local newspaper articles written about Fant and her accolades, which included being named 2000 Colorado Mother of the Year by National Mothers, in large part for her altruistic work.
That included volunteering at nursing homes and with new mothers struggling to get by, as well as almost nine years on the board of Peak Vista Community Health Centers.
"How could you go to sleep, and you just looked at a little kid that didn't have enough to eat, or someone who needs something desperately and you can give it to them?" Fant asked.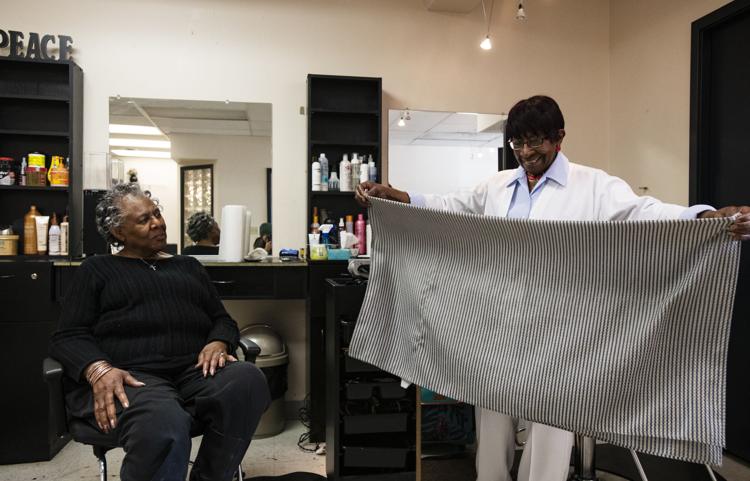 She brought the same philosophy to fixing hair, which — for her — wasn't just about aesthetics.
"What I was interested in was taking care of the hair more than I was styling it up after I'd fixed it," she said. "I loved just to see it recover, after maybe four weeks or so coming out of what someone else had done to it. I didn't worry so much about what they looked like afterward — well, yes, I did … and you couldn't always help. Sometimes it was beyond doing anything I could do to it, but I would do the best I could."
Fant began toying with the idea of dialing back her work routine around the turn of the millennium, but by the fall of 2018 she was still fixing hair, part time, at Brenda Jones' Hair Beyond Boundaries off Maizeland Road.
And when Fant finally boarded a bus for Anderson in early December, Jones — and Colorado Springs — said goodbye to more than a long-time resident.
"She was like a mother figure to me. It was a privilege to have her work for me, and she definitely taught me a lot," Jones said. "There aren't a lot of people anymore who've spent so much time doing one thing, who have her kind of patience and discipline … and history. Yeah, we're going to miss her."