With classes on hold and summer activities curtailed, The Gazette took note of the following efforts to keep children engaged in education and help families cope with the pandemic:
• Animals, plants and bugs, oh my!
Canceled summer camps due to the ongoing pandemic have meant endless hours of bleary-eyed video gaming for many students over the past few months.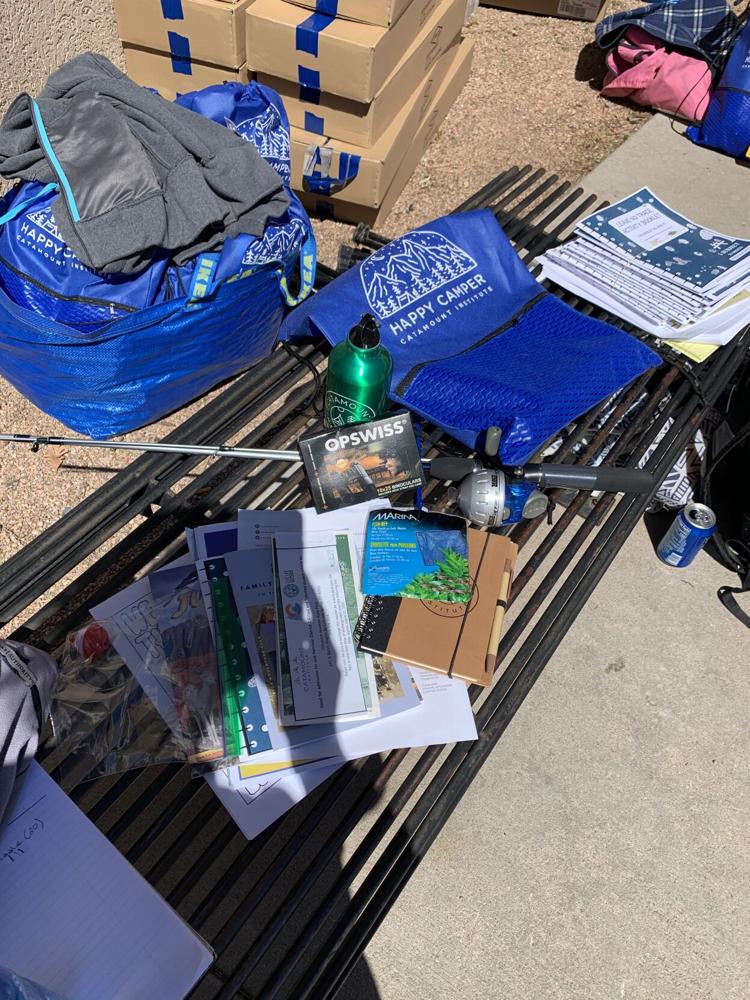 But Gifted on the Go bags warded off boredom for 90 third- through eighth-grade students in Harrison School District 2's gifted program.
Dana Seibert, who heads the district's Gifted Education Department, delivered a DIY summer camp experience in partnership with The Catamount Institute.
Backpacks stuffed with advanced curriculum and supplies, including a fishing pole, lure, binoculars, water bottles, insect catcher, specimen containers, journals and guidebooks, so students and their families could work through the self-guided materials. A free family pass to Cheyenne Mountain State Park also was tucked inside.
This was to have been the fourth year of the experiential summer camp for Harrison's 300 students identified as gifted. Participants normally learn about conservation and do fun activities such as standup paddleboarding at Prospect Lake, studying rock formations at Cave of the Winds, doing a ropes course at the Air Force Academy and fly fishing at Catamount Camp in Woodland Park, Seibert said.
This year, students were challenged to explore their backyard, neighborhood or a park. Using the materials in the bag, they set off to identify plants, animals and bugs, test the pH of water, practice leave-no-trace-behind behavior, do nighttime star research, find animal footprints, tie a knot in a fishing line and learn to cast, help conserve water and other cool stuff.
"Since we've been out of school since March 13, it's just something different to do outside to engage families," Seibert said. "The parents were so excited to get them."
The bags were valued at about $50 each, using state grant funds.
• Undocumented families in southeast Colorado Springs receive school supplies, bilingual COVID-19 testing.
About 500 cars a week of undocumented and other low-income families living in southeast Colorado Springs are picking up free food distributed by the Colorado Springs office of Servicios de la Raza, translated as Services for the People.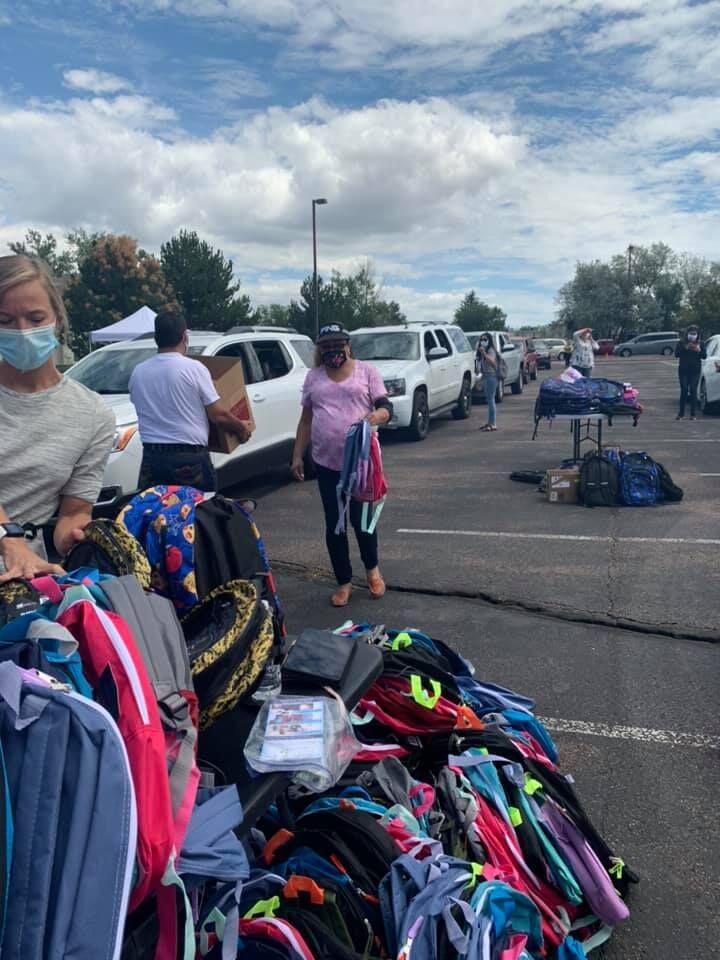 The organization began giving away nonperishable and fresh food from Colorado Springs Food Rescue and Care and Share Food Bank for Southern Colorado four months ago, after the pandemic started.
Families got another boost last week: free backpacks filled with school supplies such as notebooks, pencils, pens, markers and other materials.
"The community knew about other school supply events, but they feel very comfortable coming to our location where there are no questions asked," said Julissa Soto, director of statewide programs for Servicios de la Raza. "We take the approach of we believe what you are saying and what you do.
"It's what I call equity."
A Spanish radio station, Tigre FM, and Hispanos Unidos, a real estate agency, contributed to pay for the backpacks, which Soto said cost about $10,000.
Parents are hoping schools return to in-person instruction, as many only completed sixth grade and have trouble helping their children with online learning.
Free bilingual Spanish-English COVID-19 testing also is being offered during the weekly food giveaway, from noon to 2 p.m. every Monday at the Southeast YMCA, 2190 Jet Wing Drive. About 20 people a week are being tested, with half receiving positive results, Soto said.
"They're front-line workers and the ones most affected by it," she said.
To help those who lost their jobs during business shutdowns and employee reductions and were unable to receive federal stimulus money because they are undocumented, Servicios de la Raza raised enough money to disburse $1,000 per family to 310 families in southeast Colorado Springs, Soto said.
"My community is in need of services, and we're not meeting them in the middle," she said.
• 'This virus is not going to win over everything.'
As COVID-19 began unraveling much of society, Melissa "Mel" Johnson fought back. The Coronado High School social studies teacher refused to forgo her annual goodie bag tradition for advanced placement geography students.
"I said this (virus) will not win over everything," she said.
Every year on the day students take the nail-biting advanced placement geography exam, in which high scores can earn them college credit, Johnson provides a goodie bag afterward. Since the test was supposed to be held May 5, Johnson had planned all year for gifts to be Cinco de Mayo related.
With schools closed for remote learning for the final quarter of the 2019-20 school year, Johnson, instead, dug out an old sewing machine she hadn't used in a decade and created personal geo masks for students.
Adopting an attitude that "geography is everywhere," Johnson located fabric to sew agricultural and political geography-themed face masks with buttons of a mask-clad cougar (the school mascot) attached.
Johnson estimated it would take two hours to deliver 39 masks to students' homes. Her math was off; it ended up being a six-hour errand for Johnson and her 15-year-old daughter, who volunteered to help and log drive time on her learner's permit.
"We mapped out our course, disinfected everything, put the masks in baggies and tried to make their day a little happier," she said.
She's betting she'll see a few of the creations around school, as students return in a few weeks with masks as much of a staple as pens and notebooks.
"One student said this is how it is, we care for each other at Coronado, and it was neat to know kids think that way."
• Three educators from one district win top leadership awards.
Fountain-Fort Carson School District 8, in which about 70% of students are from military families, racked up a record number of leadership awards from the Colorado Association of School Executives for stellar performance.
Winners were officially recognized last week.
Rochelle Williams of Abrams Elementary won Elementary School Assistant Principal of the Year.
Michelle Canon of Patriot Elementary School took the award for Rookie Principal of the Year.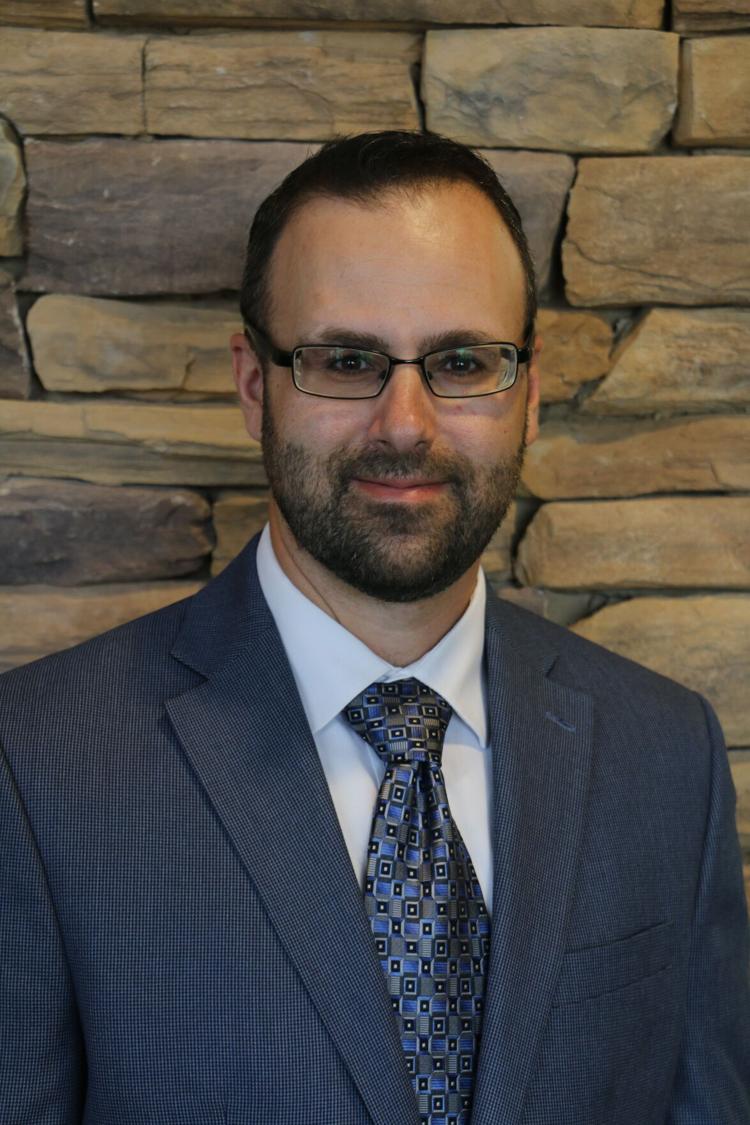 And William "Bill" Dallas of Fountain Middle School, an educator for 19 years, was awarded the title of Secondary School Principal of the Year and Middle Level Principal of the Year.
He will represent Colorado as the Secondary School Principal of the Year at the national level through the National Association of Secondary School Principals.
In that capacity, Dallas will have the opportunity to discuss the state of education with state and national leaders and be recognized on a national platform.
Dallas cites a team effort to rebirth excellence through student-centered practices for bringing recognition to his school.
When he became principal at Fountain Middle School in 2016, the school had high staff turnover, a "less than positive culture," and "really just a general lack of direction, purpose or vision to who we were as a school."
As a result, academic performance was slipping and behavioral problems were increasing.
Dallas established systems to support students and teachers and worked with staff, students and parents to develop a school identity and reboot systems to "align back to a middle school philosophy."
Improvement in academics, behavior and the environment have created a place where "staff do not want to leave, and they recruit their friends to teach here," Dallas said.
"I believe I have a talent for seeing how multiple pieces can fit together into a uniform vision and plan," he said. "The most important thing a leader does is get involved in all aspects of the school, and support the staff and students to accomplish our goals."
• Be Creative Kits a hit.
A team of former and current staff from Ruth Washburn Cooperative Nursery School created, assembled and delivered more than 600 Be Creative Kits for children ages 3 to 8.
Children were challenged to think of a show they could do and give away tickets, design their own sparkly wand, tell a story on blank pages of a book, invent a game using dice, fold paper into an origami sculpture and other cool stuff.
Packed in large lunch bags, the kits provided materials for 10 activities designed to spark the creativity and imagination of young children. There were no rules or right way to participate in the project, said Sukie Jackson, project leader.
"The child can take the lead and bring his or her imagination to the contents in the kit," Jackson said. "In other words, he or she can have fun and be creative."
The kits were distributed at no cost to such programs as the Salvation Army Day Camp, Court Care, Peak Vista's First Visitor program, Early Connections, Pikes Peak Community College Child Care Center, the Westside Community Center, the YMCA, families attending Juneteenth and the Young People's March and other places around town.
Donations paid for the materials, and volunteers, including older students, assisted with assembling the bags.