Editor's note: This is part 1 of The Gazette's 4-part "Shattered Lives" series on domestic violence in El Paso County.
This story has been updated to reflect the new total of 43 domestic violence homicides in the county between 2013 -2018 after the El Paso County Sheriff's Office amended its numbers.
Angie Ragsdale begged her sister-in-law not to marry Gregory Lorbiecki in 2000, describing their previous three-year, off-and-on-again relationship as "tumultuous."
But Karyn Ragsdale Lorbiecki was strong-willed and ready to start a family. Ragsdale thinks that's why Karyn stayed with Greg, despite the warning signs that the relationship wasn't the fairy tale she'd hoped.
Sixteen years later, Greg would shoot Karyn to death in their Widefield home. He's now serving life in prison.
El Paso County is rife with similar sad stories and has one of the worst records of domestic violence in Colorado.
Colorado Springs police respond to about 35 to 40 domestic violence calls a day — about 5 percent of their calls for service. That's thousands of more calls than in Denver, despite Denver's slightly larger population. Police records show domestic violence accounts for less than 3 percent of calls for service in the capital city.
In the last fiscal year, which ended in June, Denver did file 657 more misdemeanor domestic abuse cases than the 2,791 filed in 4th Judicial District, which encompasses El Paso and Teller counties, a Gazette analysis of state court case filings showed. But that's still a lot of cases for this district, double the number of theft cases and about 12 times more than most other misdemeanors.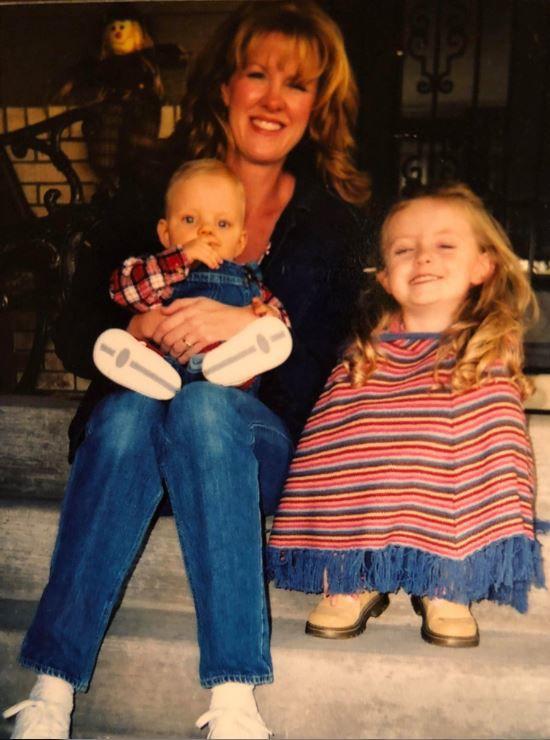 The 4th District also has a higher number of requests for protection orders from abuse than any other district in the state, in excess of 2,000 requests annually. That number is two times that of the next highest district, 17, which covers Adams and Broomfield counties. The 18th Judicial District — which includes Arapahoe and Douglas counties and is most comparable in size to El Paso — had 340 filings in the same time frame.
There was no comparison for Denver, which keeps its records separate from the state and says it does not track specific domestic abuse protection orders.
Denver also apparently doesn't track the number of domestic violence, sexual assault or stalking survivors whose addresses it agrees to shield through the Address Confidentiality Program, but a spokeswoman said numbers were "pretty low." Out of 40 requests this year, only two fell in that category, she said. El Paso County has 16, the Assessor's Office said.
Because as much as 75 percent of abuse goes unreported, those numbers account for just a fraction of the abuse occurring, domestic violence experts say.
Officials say they don't know why domestic violence is thriving in the community; there are no running themes relating to economic status or military experience. But a new task force headed by Mayor John Suthers is working to answer that question and take steps to reduce and prevent domestic violence.
A deadly cycle
Violence Free Colorado, formerly the Colorado Coalition Against Domestic Violence, reports that the numbers of domestic violence-related homicides have spiked more than 60 percent since 2015.
Locally, the Colorado Springs Police Department and El Paso County Sheriff's Office have reported a combined 43 domestic violence-related killings since 2013. Seven of those deaths occurred in 2016, accounting for 22 percent of homicides that year. At the same time, domestic violence was behind 19 percent of Denver's homicides.
Although 2016 wasn't the deadliest year in terms of domestic violence — agencies reported nine abuse deaths in 2017 and another eight this year — it was the year with some of the most starkly vivid deaths.
A lifetime of abuse
It's difficult to predict when offenders may turn homicidal, but Karyn's family said the warning signs came early.
Four months into dating, Greg Lorbiecki was arrested on suspicion of domestic violence after destroying their shared apartment in a fit of rage and reportedly holding Karyn in the bathroom at gunpoint. Angie Ragsdale recalls Lorbiecki serving time for the crime, but his criminal record doesn't indicate if he was charged.
As a joke, Greg would leave Karyn's car running overnight so that it would be dead when she tried to leave for work. Then Karyn's pet bird, Andrew, disappeared. Greg told her he released it because he was mad at her. Family secretly moved Karyn to a new apartment while Greg was at work, but the couple soon got back together.
Then Greg left Karyn, for four months, and the family thought it was over. Karyn, who was 30 at the time, announced she was pregnant and she and Greg married that month. Most of her family refused to attend the small ceremony, but Ragsdale recalls Greg smashing the cake into Karyn's face, even though she asked him not to.
After marriage, Greg would randomly change the house locks. He'd take the keys to their vehicles so she couldn't drive. He'd break her phone. During one fight, he drove their Suburban through the closed garage door; in another he threw a wrench at Karyn's car as she tried to flee. (He was arrested in that incident, but the case was dismissed when Karyn declined to testify against him.)
As a long-haul trucker, Greg would be gone for a week at a time, but when he once returned home early to find his family had gone out to eat at a restaurant, he unhooked the stove and moved it to the garage because, "if you're not going to cook, we don't need a stove." Another time when Karyn hosted Easter, Greg told her the food was awful and went out for fast food instead.
"He would just do shit like that all the time, and we wouldn't find out about it until things got really bad," Ragsdale said. "Then Karyn would cry, call and ask for help and we'd try to help her and do whatever, but she'd go right back to him."
What domestic violence looks like
Why did Karyn stay through all of the abuse that eventually led to her death? Why does any victim stay, as they often do? The question blames the victim for the abuse, rather than the abuser, and dismisses the many reasons why victims feel the need to stay.
The first and simplest reason is love, according to 30-year domestic violence educator and victims rights' champion Jean McAllister.
"Nobody would stay with someone who punched them in the nose the first time they met them and kept doing it every day," McAllister said. The relationship devolves over time. It starts with affectionate gestures like picking a partner up from work or offering to drive them to the store, and turns into victims being unable to travel anywhere without their abuser.
But offenders frequently cycle back to the good times to remind their partners of their initial bond, McAllister said.
That's how it was with Greg and Karyn, too.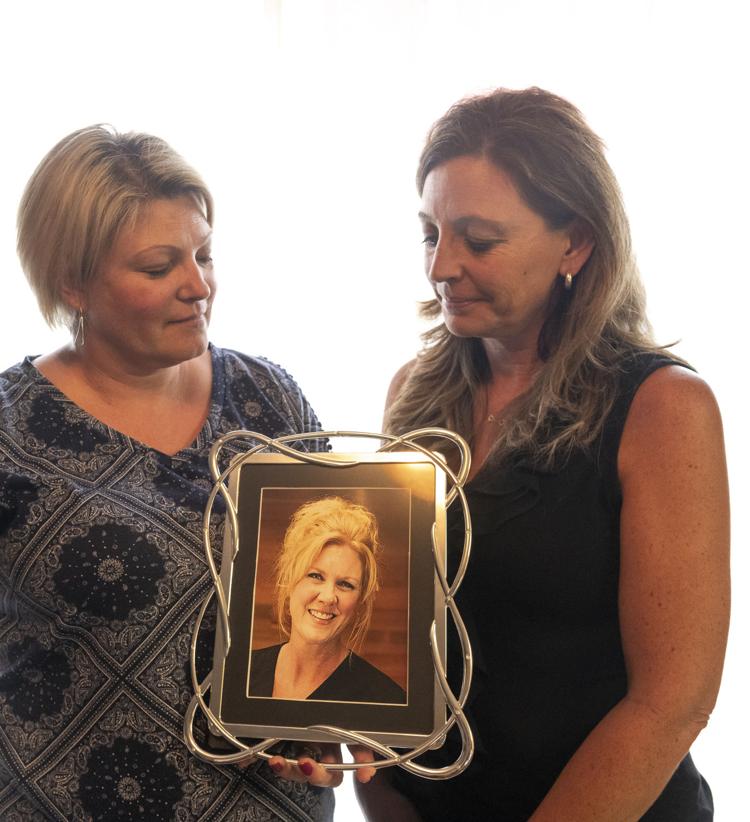 He took her out. They went to the movies and to concerts with their children. He bought her the latest technology and paid for their $225,000, five-bedroom home with a hot tub off the deck. After one fight over Greg's infidelity, Greg took the family on vacation to Las Vegas.
On the way, Ragsdale said Karyn texted her, "He's really sorry now. I'm not going to leave him now that he's sorry and now that he's being nice. And the kids love their dad."
McAllister says it's an easy trap for anyone to fall into.
"Most of us can think of times when we have let something go too far, maybe not violence, but something with someone we cared about because we cared about them. We do that all the time — we let our kids get away with too much, we have a good friend that drinks too much and we don't talk to them about it, we let friends borrow money and not return it," McAllister said. "We love them and they're family members so we don't want to make a problem about it."
The same compromises are made in intimate partner relationships, McAllister said, only, "those bonds are much deeper and much more difficult to sever."
Other reasons to stay
Victim blaming also negates the very definition of domestic violence, which is a pattern of coercive and controlling behaviors designed to keep victims in the cycle of abuse. The abuse can be physical, emotional, sexual or financial.
What are the usual signs? It can be tampering with a partner's cellphone to disconnect them from their family or the outside world, breaking sentimental valuables, child or pet abuse, or verbal harassment, said Rachael Powell, a deputy district attorney with the 4th Judicial District.
"It's everything you can imagine and everything we haven't heard about before," Powell said, and it affects people of all ages, races, religions, genders and economic statuses.
This pattern works to break down the victim's sense of self-worth and identity to keep them dependent on their abuser.
SherryLynn Boyles, executive director of domestic violence center TESSA, said victims begin to second-guess what's right or normal in a loving relationship. They question whether the abuse is their fault or whether their partner could change. Because the majority of domestic violence victims are financially dependent on their abuser, they question whether they can care for themselves or their children on their own — will they be homeless, can they put food on the table? Sometimes their partner threatens to have their children removed altogether. And perhaps most detrimental, victims begin to question whether they can leave safely.
Research shows that women who attempt to leave a battering relationship are more likely to be seriously injured or killed than those women who stay.
"It's not uncommon that families think, 'If she'd just leave she'd be safe," but the reality is that's not true, it's actually the opposite. She's more likely to be hurt when she leaves," McAllister said.
Amy Pohl with Violence Free Colorado said 75 percent of domestic violence victims who have been killed were in the process of leaving.
In a relationship dependent on one person's control over the other, leaving is the ultimate act of defiance. It's the point at which most relationships turn physically violent, even deadly, if it hadn't already. Even law enforcement openly acknowledges that domestic violence calls are among the most dangerous.
"Does that mean that survivors shouldn't leave? Absolutely not," Pohl said. "It means there is a lot of safety planning that needs to be done."
That's where TESSA and other domestic violence organizations come in. They help victims form a plan for how to leave safely. They can help petition for a protection order, secure finances or provide housing.
The 'last night of peace'
Karyn had no plan for leaving and apparently did feel trapped, her family says. Greg was threatening her. He verbally abused their son, who had high-functioning autism. He would punch and "paddle" their 15-year-old daughter.
The daughter told Ragsdale that Karyn once said, "I would leave if I could, but if I left he would kill me."
Instead, Karyn tried to control the abuse from inside the relationship, something experts say victims often do, thinking they can mitigate or even stop the violence. Because Greg was away for work four days a week, Ragsdale said she believes Karyn "thought she could handle it."
The day before Greg returned home that final time, Karyn reportedly told her daughter, "Well, it's our last night of peace."
Tragically, she was right.
Greg came home early for the Thanksgiving holiday on Nov. 22, 2016. They went out for ice cream and listened to '80s music in the basement while playing ping pong. The children said their parents danced together, which was rare. The daughter remembers going to bed happy around midnight — could things finally be getting better?
She woke 45 minutes later to find Greg smashing Karyn's head against the tiled shower wall. By this point, she was trained not to call police when her parents fought — Greg always told her if he was arrested he'd come after her next — but she'd say Karyn looked so dazed it scared her.
Greg smashed her cellphone so the girl snatched the house phone and ran. She'd later tell Ragsdale she could feel Greg's fingers around her ankle as she raced up the stairs but somehow he didn't catch her. She ran around the corner and called 911.
During the reprieve, Karyn reportedly ran to her son's room and hid with him in bed, but Greg found her and dragged her to near the front door where he held her hostage until police arrived. Ragsdale said police told her they heard Greg say, "I'm going to decide how this ends," before he shot her.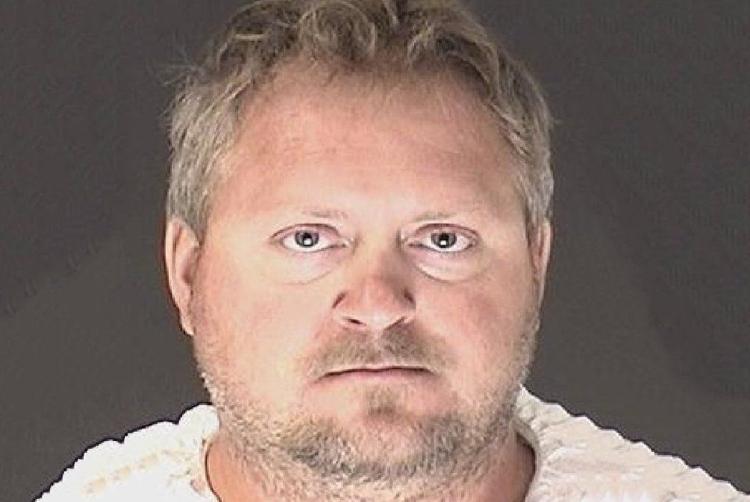 Unanswered questions
Ragsdale said she remembers once warning Karyn to get rid of all guns in the house, "because if you don't, I'm going to be raising your kids." She adopted her niece and nephew this year.
"While they miss their mom, I think they're actually happy to not live like that anymore," Ragsdale said, adding that the children are thriving. The oldest will graduate high school this May with a year of college credits, and her brother started high school this year more social than ever before.
Ragsdale said Greg has never explained why he killed Karyn. She watched video of him at the police station, hours after the shooting, and he had his feet up on the table and his arms resting behind his head. At one point, it looked like he'd fallen asleep. He would decline to give a statement.
At his sentencing, she said Greg's attorney told him to write an apology to read to the court. But he only held up a single piece of paper with three dots drawn in the middle — an ellipsis.
Carrie Scott, Karyn's best friend since they were 12, said Greg's silence spoke volumes.
"The thing that bothers me the most is that we'll never know why," Scott said.
Contact the writer at 719-636-0362 or find her on Twitter: @njKaitlinDurbin. Data expert Burt Hubbard contributed to this report.