Editor's note: This is part 2 of The Gazette's 4-part "Shattered Lives" series on domestic violence in El Paso County.
This story has been updated to reflect the new total of 43 domestic violence homicides in the county between 2013 -2018 after the El Paso County Sheriff's Office amended its numbers.
El Paso County has the second highest number of domestic violence cases in the state, with 43 domestic violence homicides in the last five years, yet it's one of the hardest counties in which to win protection orders to guard against that abuse, according to experts and records.
In fiscal year 2017, there were 2,612 people who petitioned for civil protective orders against their intimate partners, the most in the state, excepting Denver, which does not specifically track those orders. Only about 19 percent of those requests were granted, Colorado Judicial Branch records show.
Even when advocates for TESSA, a nonprofit that helps victims of abuse, step in to assist in the process, the odds don't improve. From June 2016 to February 2017, the nonprofit helped with 74 contested protection order cases for victims of domestic violence or sexual assault. Less than half — 29 — were granted.
"Unfortunately, we see that in our jurisdiction it is more difficult for women to get protection orders for reasons that are not clear," TESSA Executive Director SherryLynn Boyles said.
There are countless stories of victims petitioning for protection two or three times before the order is granted.
Some experts say the process is too hard — victims must prove by a preponderance of the evidence that they're in great danger and that the behavior is likely to continue or even escalate, a standard much higher than probable cause. And all of that must largely be conveyed in only a couple of lines on the request form (in one section, victims can use up to a page).
Others say the process is too intimidating, forcing victims to go before a judge, with the offender often present, to testify about the abuse, because civil protection orders must be won in court. El Paso County Judge Douglas Miles, who oversees the domestic violence court, said many victims don't want to go through that or don't know how to safely, so they recant or drop the request or hold back evidence.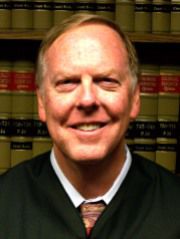 "We say, now you have to get up on the witness stand with him watching you and you have to be perfectly honest and fearless. That's absurd," Miles said. Offenders can be both men and women, but in his experience, most are men.
The District's Chief Judge, William Bain, however, argues that "our county is not different from the other most populated counties throughout the state." We're "in the middle of the pack," he said.
No county can even come close to touching El Paso as far as protection order requests, and records do show El Paso's average rate for granting protection orders in the last 4½ years isn't far off from most other parts of the state. Jefferson tied at 17 percent and Arapahoe granted 18 percent. But other parts of the state are doing better.
Adams, Pueblo and Weld counties hovered between 20-21 percent, and Mesa had 28 percent.
Most of the time when petitions are denied, Bain says it's out of the court's hands. The court estimates that victims don't show up for the hearing 25 percent of the time, or they show up and want to drop the request. Other times protection orders are applied through other means so the civil order isn't needed or victims don't present evidence to support their claim.
"The list could go on and on because there are so many reasons (protection orders) are not ultimately granted that have nothing to do with the merits at a full-blown hearing," Bain said. "At the very least, what is not going on in Colorado is judges denying (protection order) requests because they are not sensitive to the terrible, cyclical nature of domestic violence."
'No face, no case'
Protection orders are a tool meant to prevent further violence, and if that violence continues the District Attorney's Office can step in to prosecute protection order violations or file other domestic violence charges. But the district doesn't have a good reputation for doing that, either.
Records show El Paso and Teller counties have one of the lowest rates for prosecuting protection order violations. Ten districts have higher numbers of violations, though fewer requests for protection, and many districts report more violations than petitions. But in this district, the ratio is about one violation to every 9 petitions for protection.
And in the latest fiscal year, which ended in June, those cases accounted for about 54 percent of the 890 arrests Colorado Springs police say they made on various protection order violations.
The district also is one of only six in the state that has seen a drop in protection order violations over the last 4½ years, though numbers are starting to climb back up this year. Other lagging districts include those encompassing numerous small counties in the southeastern and northwestern corners of the state.
It could be that offenders here heed protection orders better than others parts of the state, but it's more likely that the disparity comes from the district's stinginess in granting protection orders. If there isn't a protection order, there can't be a violation.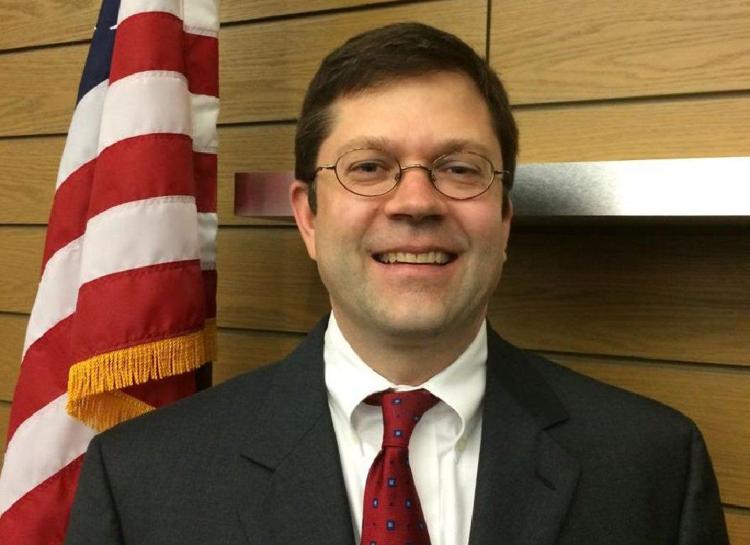 Bain said he couldn't comment without knowing what year the protection orders were issued versus when they were violated, but he thinks a policy change that went into effect last year could get the district back on track.
Previously, in criminal domestic violence cases, the court would automatically instate a protection order that lasted seven days. Now, that protection is extended throughout the duration of the case, unless the victim asks for it to be lifted.
"El Paso, at least prior to the change in Sept. 2017, would have thousands (and possibly tens of thousands) fewer protection orders that could be violated," Bain said in an email. "Without those thousands upon thousands of protection orders even in existence, of course, the number of violation of protection order cases is going to be far lower than the other jurisdictions."
'We don't just give up'
Criminal domestic violence convictions have an even worse record.
Miles said "there's a huge population of cases where nobody gets convicted and cases get dismissed."
He estimated that over 80 percent of misdemeanor domestic violence cases are dismissed, most often for "failure to prosecute," which he said usually means the victim refused to participate. He referred to the practice as, "No face, no case," meaning if victims don't show up, the case gets dropped.
Chief Deputy District Attorney Jeffrey Lindsey said the term comes from defense attorneys who use it to get victims to act in a way that benefits their client. In the last six months, he said, the office filed for sanctions against an attorney who reportedly told a victim if they show up, their husband is going to jail for two years, but if they don't, everything will go away.
In some ways, the motto is true, because if a witness doesn't show up, that denies the defendant their right to confront those testifying against them. In that case, "we can't proceed with a case," Lindsey said. But the office can occasionally move forward by calling witnesses to the abuse, bending the rules to the hearsay law or offering more lenient pleas to get a person in treatment if they can't get a conviction.
"We don't just give up," Lindsey said. "We're sort of the ones that are stomping our feet and pounding our fist on the table and saying this person needs to be held accountable."
Colorado law says that a prosecutor cannot drop domestic violence charges unless they believe it would be impossible to prove the case at trial. And sometimes, especially in the absence of physical abuse, there isn't enough evidence without a victim's testimony.
That's why domestic violence cases are inherently "the hardest cases that we prosecute here in the DA's office," Lindsey said, because they're he-said-she-said crimes and because victims do recant or refuse to show up, even under court order. Or, if they do participate, sometimes it's for the defense.
"Imagine sitting on a jury and hearing, 'you know what, that didn't happen. What I told the cop that night, didn't happen. I made it up. I lied or I hit him first … or I was trying to get him out of the house because I was mad at him because I was drunk,'" Lindsey said. "Then a jury has to say, 'OK, which story do we believe?' When it's a toss-up, guess which one they're going to say?"
To prevent that, domestic violence advocates say judges and juries need to be better educated about why victims might recant their stories of abuse or refuse to pursue charges. Because sometimes victims need to be protected even if they can't ask for it.
TESSA Advocacy Manager Courtney Sutton said in her experience, juries tend to dismiss accusations by absent victims, assuming if they were really afraid they'd show up and speak, and certainly wouldn't stay with their abuser.
That's not how it works, experts say.
Domestic violence is a pattern of abuse — emotional, verbal, financial or physical — used to coerce or control a person. It can leave victims feeling trapped in the relationship — maybe they don't have money to support themselves, maybe they have shared children or fear what their abuser would do to them if they tried to leave.
There's any number of reasons why victims stay and try to mitigate or hide their abuse. Which is why Miles says victims need to first believe victims and then, "We need to respect victims."
He understands the frustration of inconsistent victims but says that's "the nature of the relationships. They're good one week, they're bad one week.
"She's not being crazy or inconsistent," Miles said. "It's very logical what she's doing … Victims understand what they need more than anybody."
The goal, he says, should not be to force victims to act, but to leave the door open so they can act when they're ready and when they feel safe.
"I think the system has to protect people even when we believe the people we're protecting don't appreciate the level of risk they're in," Miles said. "When we treat a victim in a way that that victim says, 'I'm never calling the police again,' then the system has made that victim more vulnerable, more at risk."
Janice Nam's desperate example
That journey toward safety can often start with getting a protection order, experts say, because it's the court telling the offender to stop and to stay away. And sometimes that works.
Some abusers do heed the no contact order, and for those who don't, it gives police grounds to arrest them. Protection orders also can signal to the court how fearful victims may be and how dangerous offenders really are, because breaking a protection order is "telling the court, 'I will not follow your orders,'" Deputy District Attorney Rachael Powell said.
This process only works, though, if victims have access to the protection.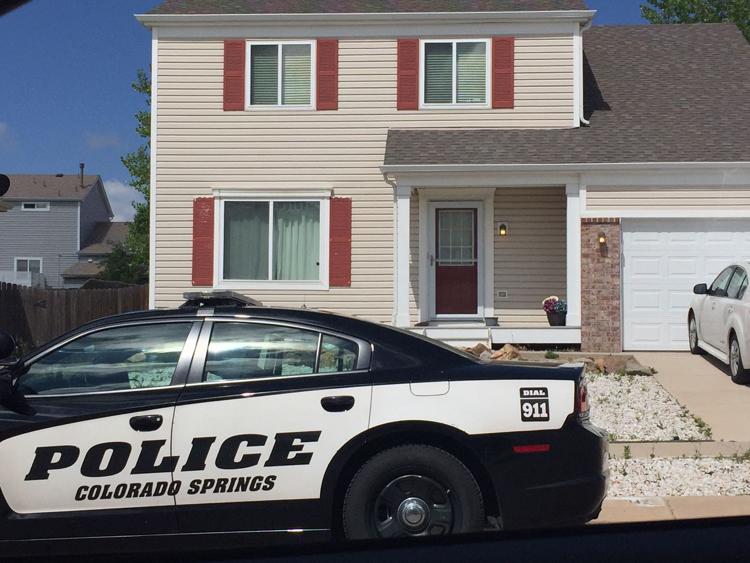 One of the most memorable examples of the struggle victims can face in their fight to get protection involved Janice Nam.
Three times she sought protection from her estranged boyfriend Glen Galloway for reportedly harassing her, breaking into her house, abusing her dog and threatening to kill her.
"I have a gun and I'm not afraid to use it, I will kill you if you say another word," she quoted Galloway in her petition for protection, describing an encounter where police came to the home and confiscated three guns.
"I have no doubts about him killing me," she concluded. The order was denied.
Two weeks later she tried again, accusing Galloway of chasing her out of a store and parking outside her house, despite police telling him to stay away. "I'm worried he will not stop until he kills me," she wrote. It also was denied.
The third time she described herself as a hostage in her home and said he left bruises on her arm during an encounter at their shared work. That protection order was granted, and quickly violated — Galloway would be convicted of stalking before eventually killing her.
Powell prosecuted that stalking case and said it wasn't just the court making the protection process difficult; Galloway was very cunning. He called co-workers to vouch for his character and attack Nam's. He even filed a protection order against her, which was denied.
It wasn't until he killed Nam that coworkers admitted he'd made death threats against her, though they said they never believed he'd act on them.
Miles said he knows all the tricks offenders use to avoid taking responsibility for their actions. He's worked with them intimately in domestic violence court for six years. He doesn't grant civil protection orders, but says his experience with offenders has taught him one thing:
"First of all, we need to believe victims," Miles said, because victims don't put themselves through the inconvenience of going to court and testifying in front of and against their abusers "just to get back at somebody."
Do protection orders protect?
Despite their name, protective orders are not fail-safes against future abuse. Actually, they can incite it.
Research shows that leaving a relationship is the most dangerous time for domestic violence victims. About 75 percent of domestic violence homicides occur after a person made the decision to leave a relationship, said Amy Pohl, with Violence Free Colorado, formerly the Colorado Coalition Against Domestic Violence.
Leaving is also the point at which victims are most likely to seek protection. In a relationship based on one person's control over another, the action can be interpreted as defiance, leaving offenders desperate to regain control by any means necessary, including murder.
Since 2013, there have been 43 domestic violence killings in the county. Many of the victims had protection orders in place against their abuser.
Mark Peters reportedly mocked his wife's protection order against him before he shot her in July. He texted, "You think you're protected but you're not," records said. He would use force to learn where she was hiding and disguise himself as a saleswoman to get her to answer the door before shooting her.
He remains jailed without bond, pending trial on first-degree murder and multiple associated crimes.
Maxwell Garihan also mocked his wife's protection order against him in 2015, reportedly telling her, "A restraining order never stopped anyone. Research that ..." A month later, he would shoot Margaret Temple Garihan in the head — she survived — and kill her boyfriend. Maxwell is serving two life terms in prison without parole, plus another 144 years.
And of course, Galloway mocked Nam's protection order by repeatedly violating it, up until the day he killed her and another man in a murder spree for which he was convicted in June.
Powell said Nam did everything she could to stay safe. She fought for a protection order until she won. She took her abuser to court. She stayed with family for a time. And she developed a safety plan, which included installing security cameras and alarms at her house, buying two guns, constantly updating her family about her whereabouts, and even asking neighbors to watch for signs of Galloway.
Videos of Nam's last moments in her house showed her turning on the alarm and double-checking that windows and doors were locked just a few hours before Galloway broke in and shot her in bed.
"I don't think there's a surefire way (to protect yourself) and that's probably the saddest part of it all," Powell said. "Honestly, she did all of the things I would think you would want to do to keep yourself safe."
The story is just one in a long line of tragedies that underscore the limits to the protections available to victims. But experts stress that doesn't mean that victims shouldn't pursue them.
"I'm not saying holding up the no contact protection order while someone's coming at you with a gun is going to save your life, obviously," Powell said.
"But having as many hurdles for the offender is what we're looking for, because sometimes that's all we can do"
Importance of a safety plan
Those other hurdles — protections — include things like enrolling in the Address Confidentiality Program, changing their identity, transferring schools or relocating to another state. But that's in the most extreme cases.
A simpler step victims can take is developing a safety plan so they know what to do when violence does happen. Do they have an emergency bag packed? Do they have a place to stay? Who can help them leave? Do they have transportation?
And resources such as TESSA can help with that. In the end, though, experts say there's only so much victims can do. It's up to the offender to make the decision not to abuse or to take steps to change their behavior. And, sadly, victims and their families are left to deal with the consequences.
Take Nam's case — Galloway was sentenced to life in prison, but there still is no real justice for Nam or her family, Powell said. She's still gone.
"(Galloway) got his consequences, we've gotten the result, but that sorrow, that wishing that she's not another face or name in your list of women who've gotten killed by their offenders, just wishing that was never ever the case…" Powell said, her voice trailing off. "Why do we have to be here to begin with?"
Powell said she can only hope that stories like Nam's lead to change so that maybe she will be one of the last names on the long list of domestic violence victims.
"Maybe it saves somebody else's life. I hope to God it does," Powell said. "I hope it saves all of their lives."
Editor's note: This story was edited to reflect that the standard in civil protection order cases is a preponderance of evidence.
Contact the writer at 719-636-0362 or find her on Twitter: @njKaitlinDurbin. Data expert Burt Hubbard contributed to this report.