Last summer, Jed Botsford was camping in a lesser-known canyon in Colorado's lesser-explored San Luis Valley when he was surprised to see a group driving in to join him.
They were from Denver. Wow, thought Botsford, a resident of Bayfield, about two hours away.
"Isn't this drive from Denver like five hours?" he recalled asking.
Indeed, they said.
"They said they were just so tired of the crowds closer to the Front Range that they were willing to drive five hours away," Botsford said.
So goes the new reality of an old tradition in the state's increasingly saturated outdoors.
Memorial Day weekend is the official kickoff to camping season. For the usual droves filling up the tank and packing their tents, looking farther afield is one recommendation from land managers, who are still recovering from last year's record crowds — noted nationwide as the pandemic froze city life and drove urban dwellers to seek solace in the mountains.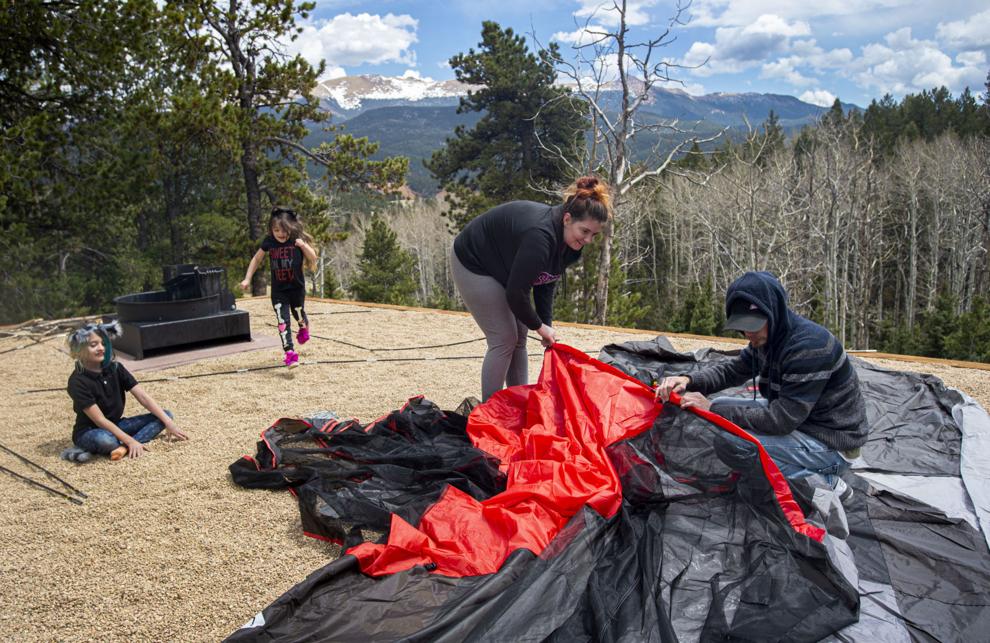 A new camping legion has formed, observers say, taking up spaces long cherished by regulars.
"People get hooked on the tradition of taking their families to a specific place," said Crystal Young, public affairs specialist for Pike and San Isabel national forests. "This is an opportunity to make different memories. To look at other areas and figure out where there might be a better place to have the same kind of experiences you've had in the past."
RELATED:
Manitou Incline changing reservation system this summer
State parks reservations: How to get them
If you were away from your "secret" spot last year, don't count on it being available this summer, said Scott Fitzwilliams, White River National Forest supervisor. Across the wilds framing Intestate 70, those spots have been widely discovered, he said.
"There's tens of millions of acres in Colorado, so there is space," he assured. "I think it's just about planning ahead and recognizing there's going to be some areas that just won't be possible."
Some pushed the possibilities in 2020. Rangers noticed burly, super-charged vehicles forcing their way past boundaries. One picture showed an ATV stuck sideways in a thicket.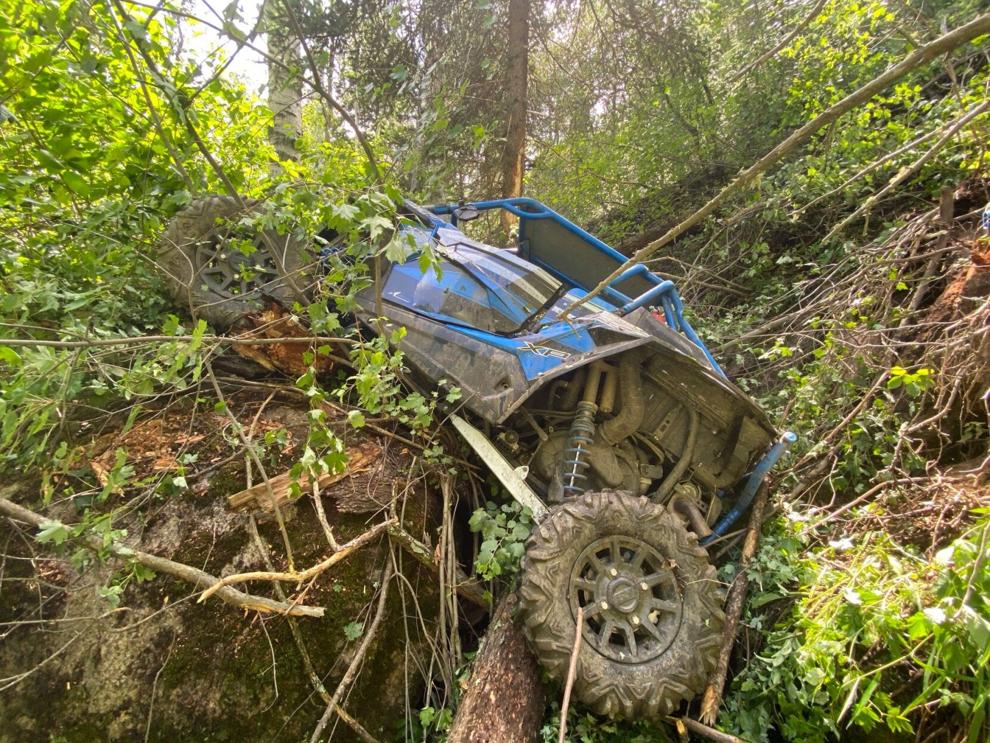 "Where there were boulders in place to keep people from driving on, they were yanking them out of the way and camping where they pleased," said Botsford, a district recreation manager within the San Juan National Forest.
"We had people literally camped 10 feet behind a sign that said no camping here or no motor vehicles here. ... It blew all of our minds."
Rangers everywhere reported this proliferation of dispersed campsites — sites outside of developed campgrounds. They discovered piles of trash left behind. Tents and vehicles trampled vegetation where it was supposed to grow for the sake of plants, bugs, birds and critters. Rogue trails were blazed and roads widened, further degrading the habitat.
Municipalities sounded the alarm on waste polluting waterways. And equally concerning, abandoned and still-smoldering campfires were found all too often — threats to sparking the sort of historic, devastating wildfires battled last summer.
This all has contributed to the sad conclusion in the mind of Julie Mach, Colorado Mountain Club's conservation director.
"The nature of camping has changed," she said.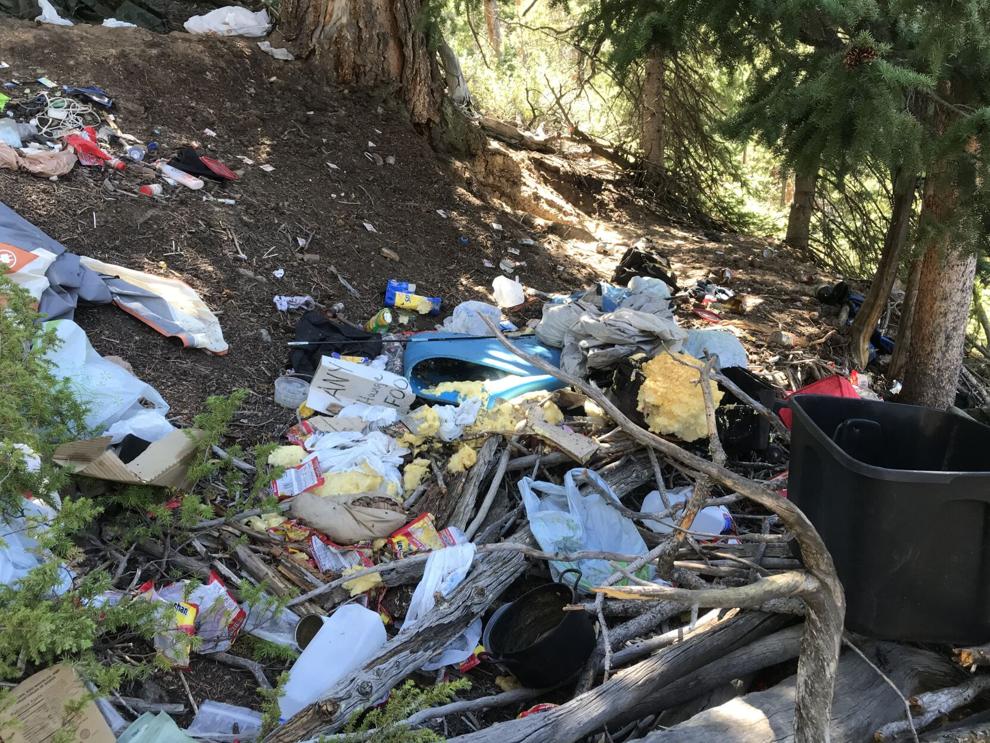 Where spontaneity has always been part of the thrill, now it is a hazard. Head out on Friday after work at your own risk, Mach said. Have a backup plan, she said — and a backup to the backup plan.
People "really need to do their homework," Erich Roeber, recreation program manager for Arapaho and Roosevelt national forests, said in a news release. "Otherwise, they might show up somewhere and realize they needed to buy a pass in advance, or book a reservation, or that they can't camp in the same exact place where they camped last year."
Officials recently announced closing entire areas where dispersed camping took off last year, including drainages near Evergreen, Nederland and Winter Park. The bold changes come a year after Arapaho and Roosevelt national forests reported 25% of their acreage burned by wildfire suspected to be human-caused.
Land managers on the northern Front Range spent the offseason considering the concept of "dispersed designated" campsites. The idea is to limit visitors to sites deemed suitable, sites clearly marked and equipped with fire rings. Camping outside of them could result in hefty fines.
The South Platte Ranger District — comprising Park, Jefferson, Douglas, Clear Creek and Teller counties — will serve as a pilot for the greater Pike and San Isabel national forests. Some sites are for online reservation only, while others are marked as first come, first served.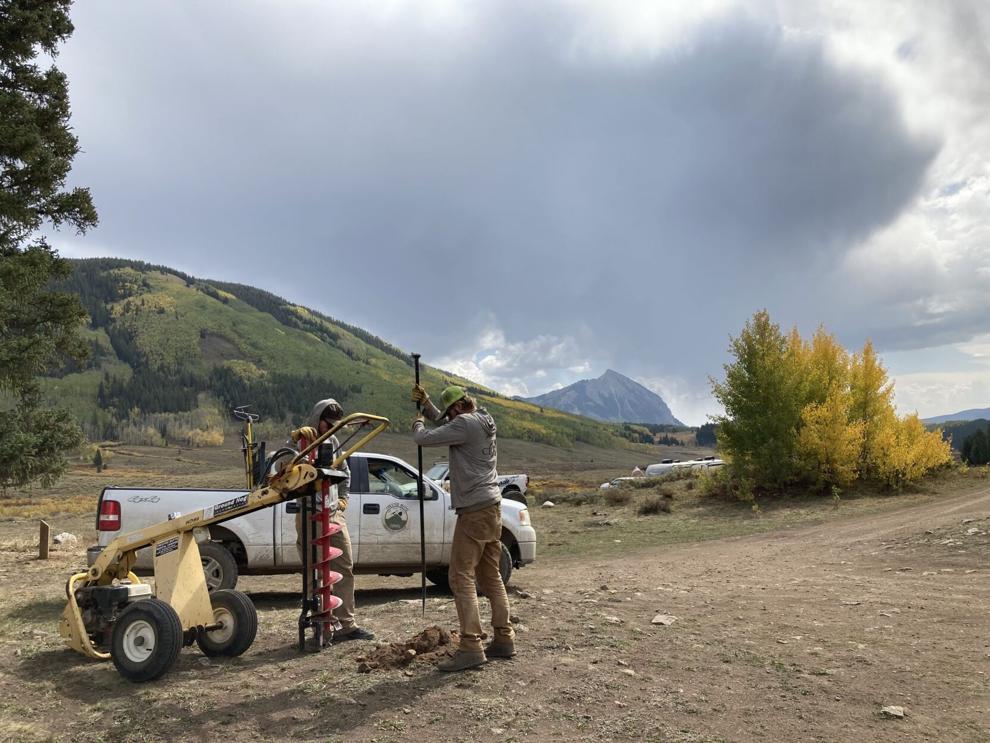 The Crested Butte Valley has also adopted the model this summer. The U.S. Forest Service has partnered with local groups to close sites and establish others in popular areas, including those along Kebler Pass. By 2022, the goal is to transition to an online reservation system that will come with a fee.
Another collaborative effort centers around Chaffee County. Federal, state and local partners are set to fund additional officers to patrol "hot spots" in the mountains near Buena Vista, said that town's mayor, Duff Lacy.
"We dodged a bullet last year with no fires," he said. "Forests are forests. You can only abuse them so long before they turn."
As it went for Ice Lake in the San Juan Mountains. Botsford said a busy day on the backcountry trail used to be about 200 people. Last year, he said, it was closer to 600 — before the wildfire that closed the trail and the base campground.
The closure continues into this summer. Longer term, it's possible reservations or permits will be required for the lake, as have been launched for other nature destinations in Colorado.
But Botsford hesitated to talk potential strategies. Like all public land managers, he toes a fine line between mandates: access and conservation.
"And the third aspect of that is recreation experience, right?" he said. "If there's a bunch of people all around, that's not the experience you're looking for."