When outsiders think Colorado, many think Estes Park. It's the iconic gateway to the state's crown jewel, Rocky Mountain National Park.
Memories are made in that natural paradise, as they are in the town that is something of an equivalent when it comes to man-made attractions. They are indeed as endless as the view from the park's Trail Ridge Road.
Estes is proud of its hospitality — the boldest representation sits atop a hill, spotted from the canyon highway into town. That's the luxurious Stanley Hotel. It is but one in a wide-ranging suite of historic, family-owned lodges, resorts and inns where the memories begin.
And the memories await not only out-of-staters, but also Coloradans, who find here the ultimate staycation. It's OK to be a tourist in Estes. To marvel when elk pass by. To enjoy an ice cream cone with a view. To buy a T-shirt and a ticket to adventure parks.
There are many reasons to add the town to your summer plans.
More than RMNP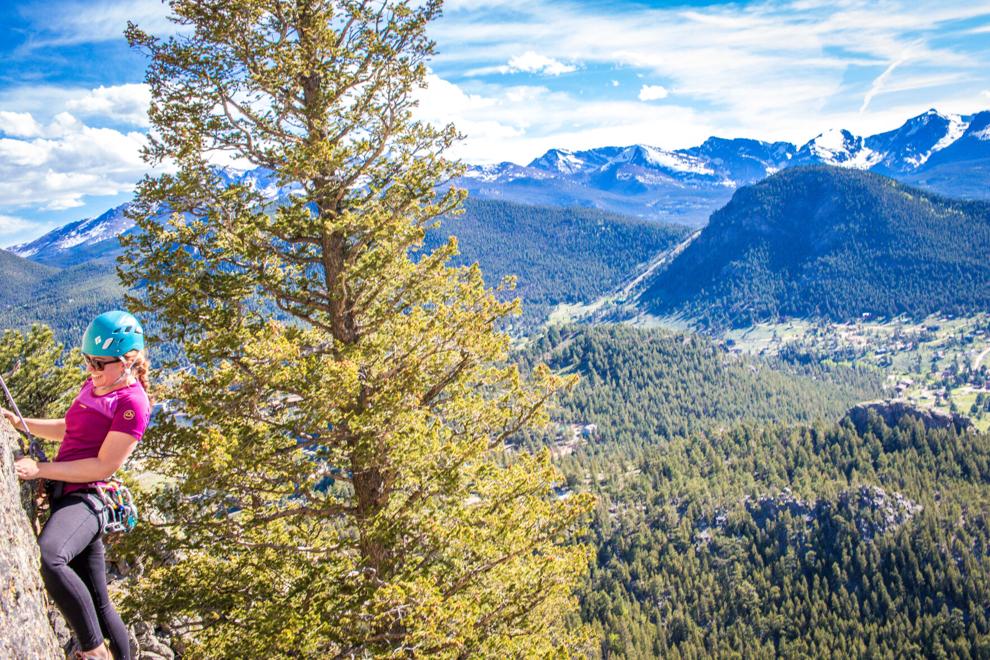 Rocky Mountain National Park is not the place for spontaneous adventure. For a second summer, the park is requiring reservations to cut record crowds. If you can't snag a time slot, consider the nearby bounty of outdoor recreation.
Locals point to trails ascending Lily Mountain and Kruger Rock. History buffs will love the trek through Homestead Meadow. Or stay close to downtown with Lake Estes. Kayaks and paddleboards are available for rent.
Lumpy Ridge is a well-known playground for trad climbing. Much more accessible is Performance Park, a place to work on skills. Another recent development in town is Stanley Bike Park, where riders might warm up before checking out the expanding singletrack network in Hermit Park Open Space.
Zip, zoom and soar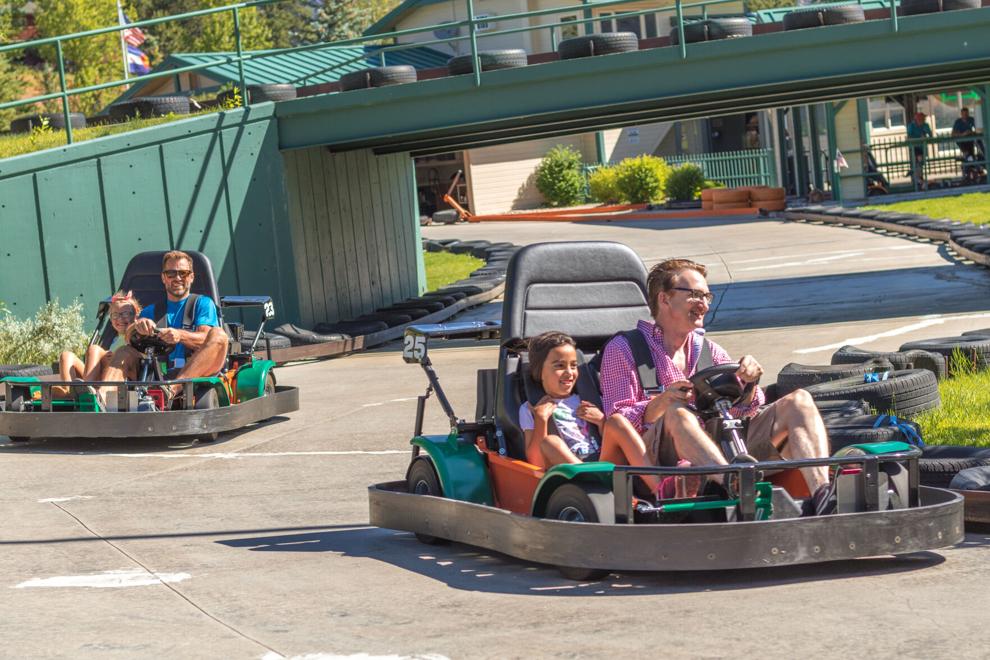 Fun City is a 60-year-old fixture of mini golf, bumper cars, slides, bungee trampolines and water attractions galore. Nearby are the ropes courses and zip lines of Open Air Adventure Park. And across town is Estes Park Ride-A-Kart, with an arcade to go with the racetrack.
If the family is feeling even more goofy, head over to Real West Old Time Portraits for a photo shoot in costume.
And if mini golf didn't do it for the seasoned golfer, the town's scenic 18-hole and 9-hole courses will.
For families looking for a new adventure, outfitters specialize in horseback, fly-fishing and off-roading tours.
No visit to Estes is complete without a trip up the mountaintop tramway.
Follow the nose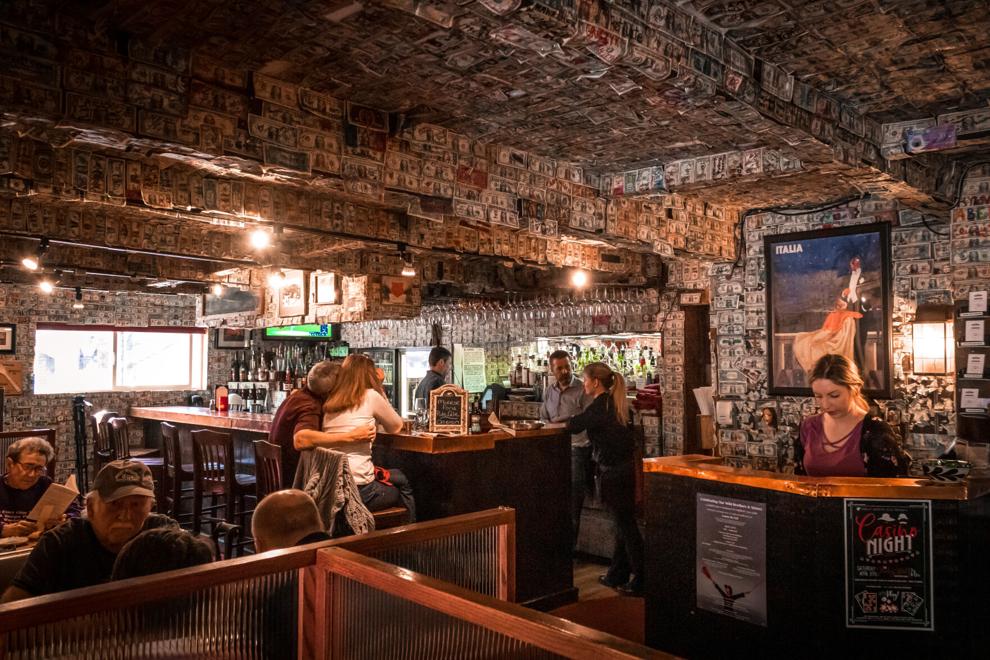 Estes boasts a surprising culinary scene, from greasy dives to spicy Nepalese and elevated American. And, of course, there's a libation to meet every connoisseur.
The kids will rightly demand Donut Haus in the morning — as if the sugar rush from Elkhorn Avenue wasn't enough — but another breakfast option is Mountain Home Cafe. No need for lunch after these portions. Which leads us to dinner, where a family pizza night beckons at Antonio's. Grubsteak Restaurant is another classic family spot.
If this is date night, treat yourselves at Twin Owls Steak House or Seasoned — An American Bistro. Or go for something quirky and historic at Dunraven Inn.
Rock Cut Brewing Co. is a favorite for craft beer. For whiskey, belly up at The Stanley's bar.