It's an issue some in the church choose to shy away from.
But not the Rev. Ronald Raab. He spent months making art about the subject of sexual abuse in the church and how to heal from it.
Raab, a priest at Sacred Heart Catholic Church in Colorado Springs, is behind the illustrations for "The Stations of the Cross in Atonement for Abuse and for the Healing of All," a new version of the Stations of the Cross put out by Catholic publisher Liturgical Press.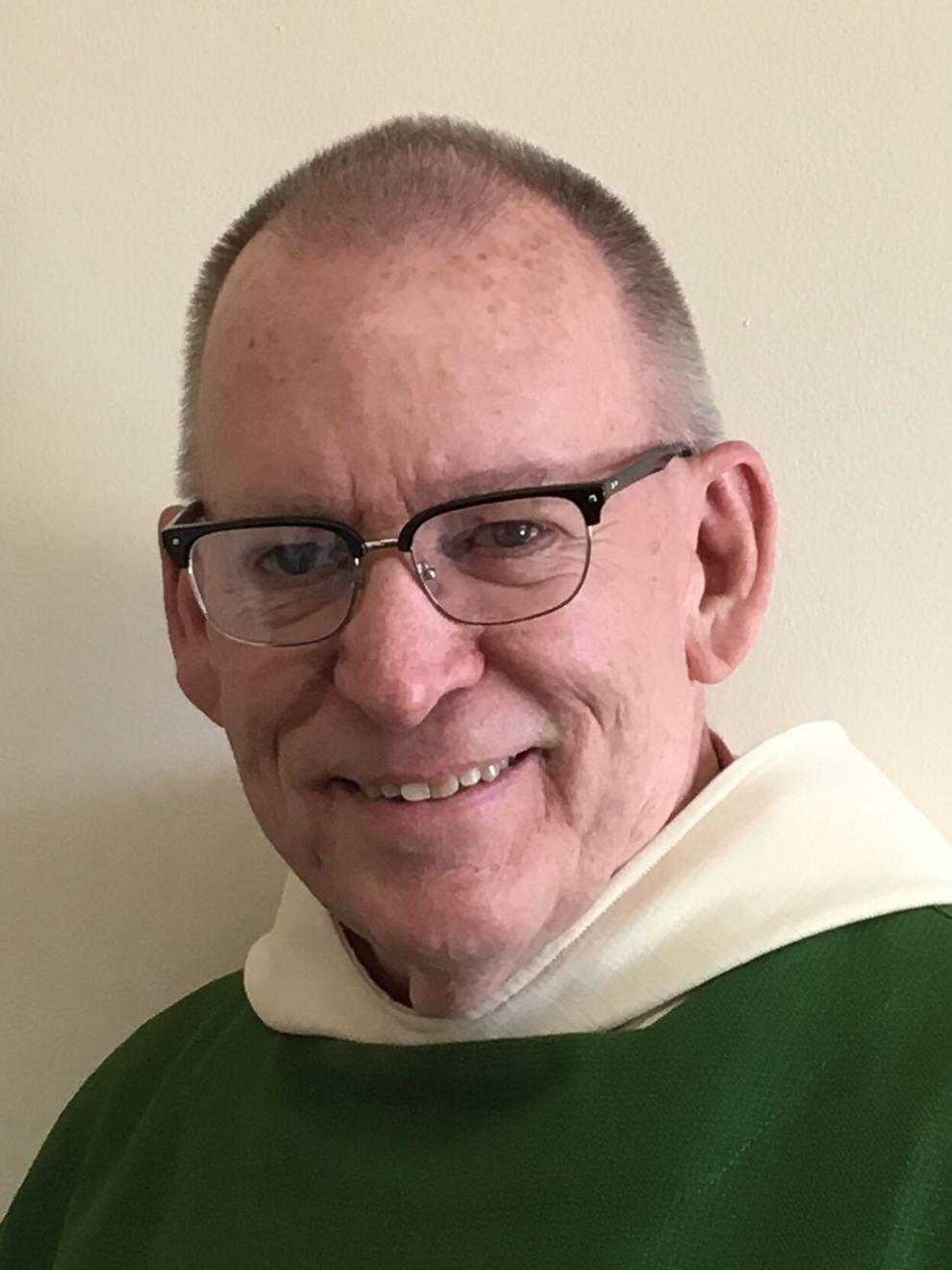 It features text by Paul Turner, who pastors a church in Kansas City. The goal of the book, according to its summary, is to offer "a voice to victims of abuse who previously have been voiceless within the Catholic Church."
Raab called it an honor to be part of it.
"As two priests doing this, it's so important," Raab said. "I think it's so important that two priests stepped up to the plate to talk about this abuse that has happened at our brothers' hands."
When Raab was asked to lend his painting skills for the book, though, he wasn't sure he was the guy for the job.
"My art is incredibly different from what they would normally publish," Raab said. "It turns out, they were looking for different."
So Raab got to work. First, he read Turner's words.
"I was just blown away," he said. "It was one of the most important spiritual events during COVID for me."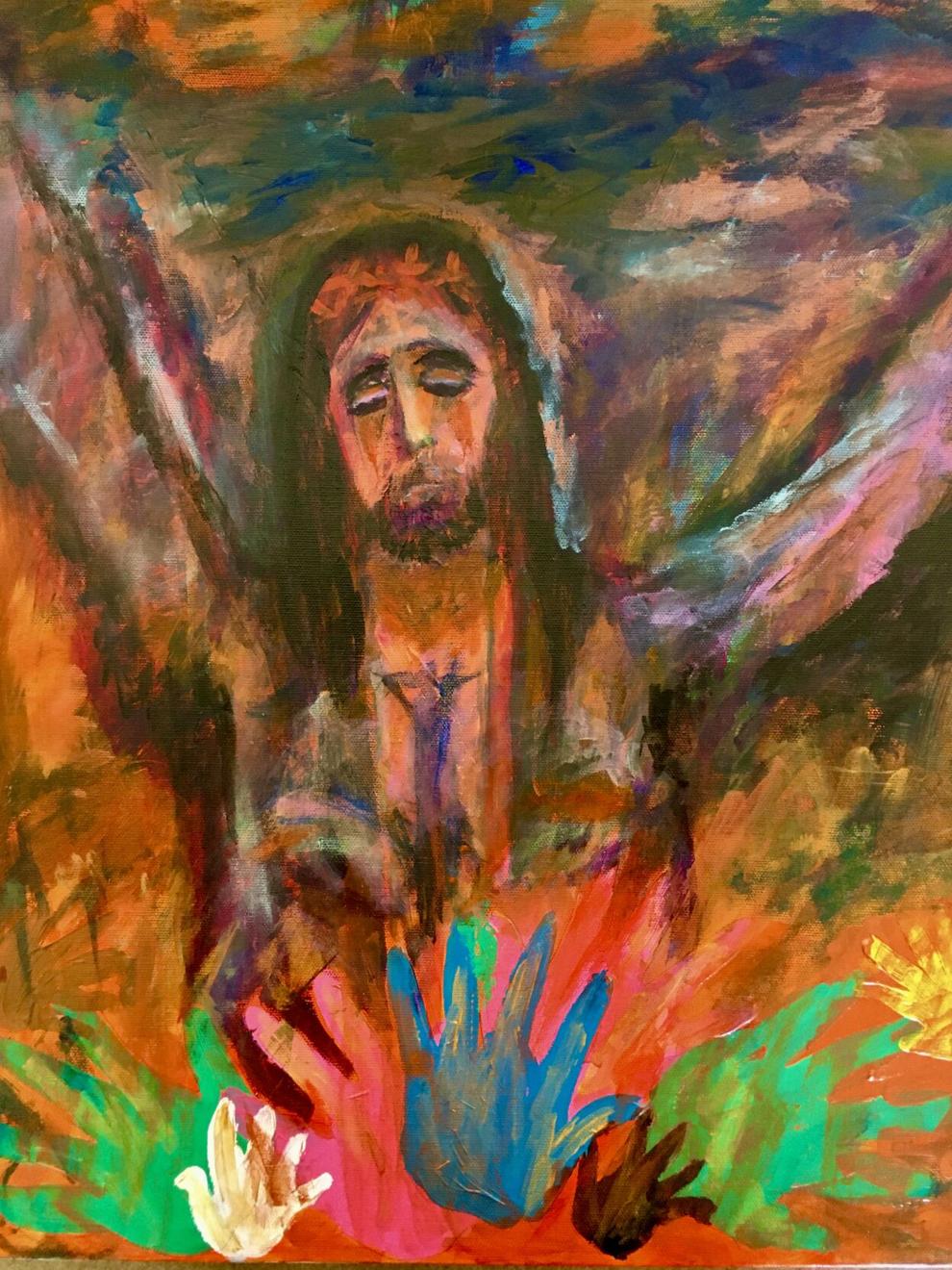 In the book, Turner pairs each of the 14 Scripture-based stations with powerful quotes from survivors of clerical sexual abuse. He then responds to each quote with profound confessional prayer.
One passage, in particular, struck a chord with Raab. It included this quote from a survivor: "I was afraid to get in the car with him. But too scared to tell him no."
And the prayer goes like this: "Oh God, your son Jesus entered the tomb alone and unaware. We confess the times when we lost sight of those who found themselves driven far away from you."
Raab painted a piece for each pairing. But his art doesn't realistically illustrate the text, like a traditional picture book might. His pieces are abstract and full of color and, as he says, lots of chaos.
For each piece, Raab used his hands and fingers to paint much of the background and shapes. And in the middle, he painted some form of the face or eyes of Jesus.
"What it says to us is the healing of Jesus is in the center of the chaos," he said. "We can't whitewash it or wish it was different or pretend it's not there."
The book was published in December to be used in parishes to pray through the issues of sexual abuse in the church and beyond.
Raab says the book —and the illustrations — are making a bold statement.
"It's one of the only works that I have seen that is addressing the reality of the sexual abuse issue in the church," Raab, a priest of 38 years, said. "To be part of that was pretty gosh darn overwhelming."
And his artwork isn't just for view inside the walls of a church. Raab's pieces will be displayed in a new exhibit at Cottonwood Center for the Arts. It opens Friday and runs through May 29.
For him, the artwork is important to share with the public.
"I think our society needs to know and appreciate that the church is trying to do something in which to pray through the issues," he said. "We take this seriously and are willing to do something about it."
Raab said he hopes that from here, those conversations and healing will continue.
"It's a good start, but this is only the start," he said.