The median price, or midpoint, of single-family homes that were sold in April jumped to $425,000, a $75,000 or 18.1% increase over the same month last year, according to the latest market trends report by the Pikes Peak Association of Realtors.
April's median sales price blew past the record of $410,000 set in March.
The average price of homes sold in April, meanwhile, climbed to $481,857, up $86,133 or nearly 22% on a year-over-year basis, the Realtors Association report shows. Last month's average sales price also beat March's record of $472,931.
Those prices reflect the sale of single-family and patio homes — not townhomes and condominiums — that took place mostly in El Paso County, along with some in a handful of Front Range counties.
Prices in the report were for homes whose transactions were handled by real estate agents and excluded properties listed by individual owners.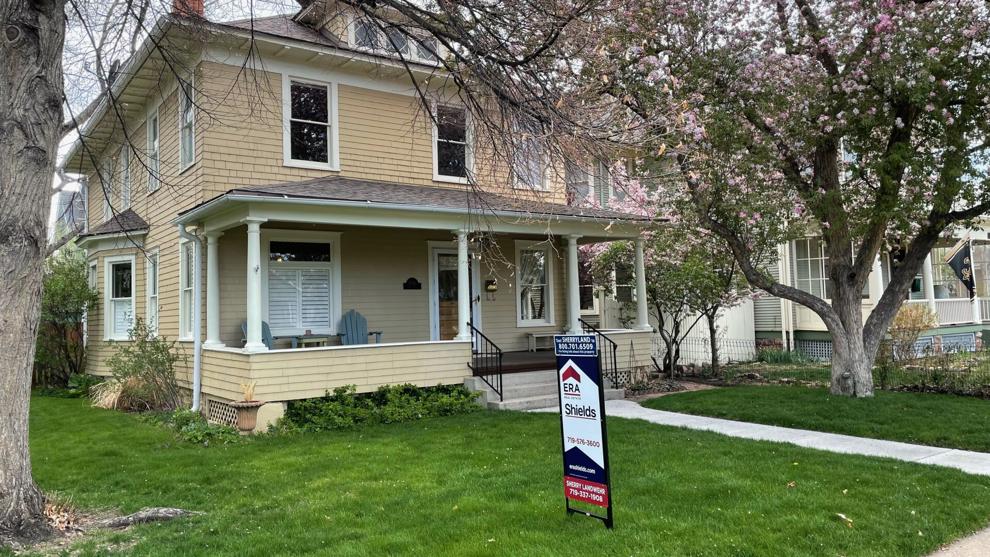 Local real estate industry professionals have cited a shortage of homes for sale and a furious demand for housing as major reasons for the escalation in prices, and those trends continued last month.
According to the Realtors Association report:
• Just 557 homes were shown as active, or available for sale, at the end of April. That figure was up 20.6% from the 462 homes for sale in March. Still, last month's inventory plunged 65% from the 1,589 homes listed in April 2020. Five years ago in April 2016, there were 2,080 homes for sale.
• April's supply includes existing homes and newly constructed houses listed by real estate agents. The inventory of existing homes only totaled just 449 in April, a 64.8% drop from the 1,276 properties available a year earlier.
• Home sales last month — some of which had gone under contract in previous months and whose transactions were only completed in April — totaled 1,489 or a 22.1% year-over-year increase. Homes spent an average of only nine days on the market before selling, down from 20 days a year earlier.
• Through the first four months of 2021, home sales totaled 4,780, a 9% increase over the same period last year.
The dwindling supply of homes for sale has created a seller's market over the last few years in Colorado Springs — a scenario playing out in many cities nationwide that also face a housing shortage.
In Denver, single-family detached home listings totaled just 1,640 at the end of April, down 64.2% from a year earlier, according to a report by the Denver Metro Association of Realtors.
Denver's median home price, meanwhile, jumped to $585,000 in April or 23.2% higher on a year-over-year basis. The average price in Denver was $699,039, up 27.4% from a year earlier.
Despite the COVID-19 pandemic, demand has remained strong over the last year.
Historically low mortgage rates that have hovered at or just below 3% for long-term, fixed-rate loans have helped fuel homebuying, real estate agents have said.
Colorado Springs' quality of life and desirability as a place to live — noted by U.S. News & World Report and other national publications — also have helped drive demand.
The result: Sellers routinely field multiple offers that exceed their asking price by many thousands of dollars, real estate agents have said. While that's usually true for homes priced at $400,000 or less, real estate agents say bidding wars increasingly have broken out for higher priced properties, too.
As sellers decide which offer to take, buyers who lose out wind up disappointed and frustrated, agents have said.
Many buyers have turned to the new home market, and builders have said they're trying to construct homes as fast as they can to keep up with demand.
Now, business and community leaders have expressed concerns.
At a community forum last week sponsored by several business and housing groups, Dirk Draper, the president and CEO of the Colorado Springs Chamber & EDC, said that a "housing crisis" threatens the "success, profitability and prosperity of the business community."
If employees can't afford to live and find a house in Colorado Springs, some business expansion plans could be derailed and employers won't be able to attract workers, Draper said.