Coloradans know the state's beauty to be endless, though the extent to which it is reflected in one federal record is limited.
That record, however, is expanding.
Two long stretches of Colorado road have been added to the U.S. Department of Transportation's list of national scenic byways.
Mountainous thoroughfares known as Highway of Legends and Silver Thread are among 34 new entries to the national system, which the government established in 1991 "to help recognize, preserve and enhance roads that meet one or more 'intrinsic qualities.'" Those qualities include natural, recreational, archaeological and cultural. Also called America's Byways, 184 have been deemed worthy.
Previously, while their place in the national register was being considered, Highway of Legends and Silver Thread were counted on the state's own list of 26 scenic byways.
In southern Colorado, the twin Spanish Peaks are the centerpiece for Highway of Legends, covering lands once important to Indigenous tribes and gold-seeking conquistadors.
In the southwest San Juan Mountains, Silver Thread tours some of the more dramatic, remote pockets of Colorado, with one entry being from Blue Mesa Reservoir, the state's largest body of water.
Highway of Legends and Silver Thread bring Colorado's national scenic byways to 13 — the most of any state.
The designations are "a tribute to this great state," Colorado Department of Transportation Executive Director Shoshana Lew said in a news release, "and characterize the breadth of its beautiful landscapes, history and culture."
Here's a closer look at Colorado's national scenic byways: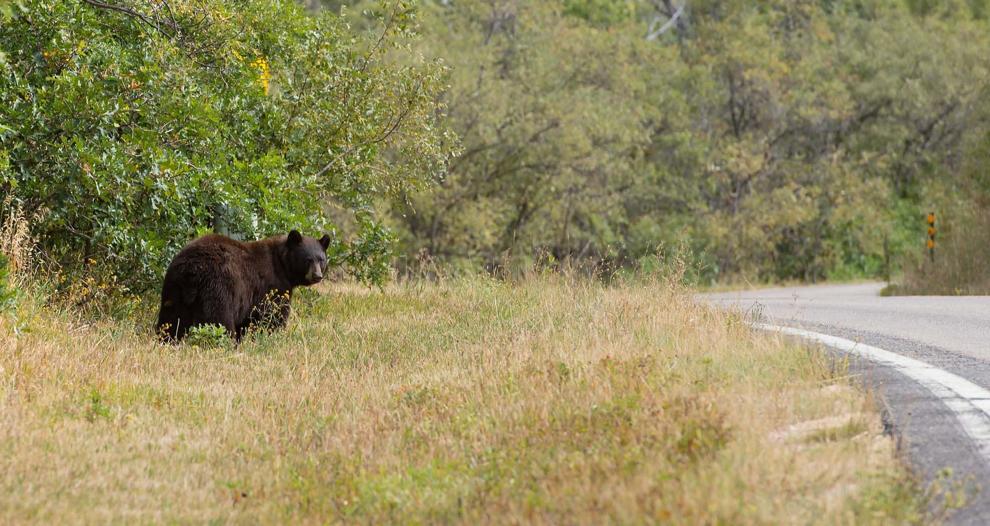 Highway of Legends
Length: 82 miles
Crossing: Walsenburg, La Veta, Cuchara, Trinidad
Incorporating: U.S. 160, Colorado 12
The lore is in the rocks, in formations that go by names such as Devil's Staircase. That is among the dikes radiating from the Spanish Peaks, known as "the breasts of the world." Also on Colorado 12 en route to La Veta, there rises a sentinel butte that native people knew as a guardian. On the opposite end of 12 — over the underrated Cuchara and Cordova passes — Cokedale is a curious point of interest. The row of crumbling archways are remnants of coal operations here.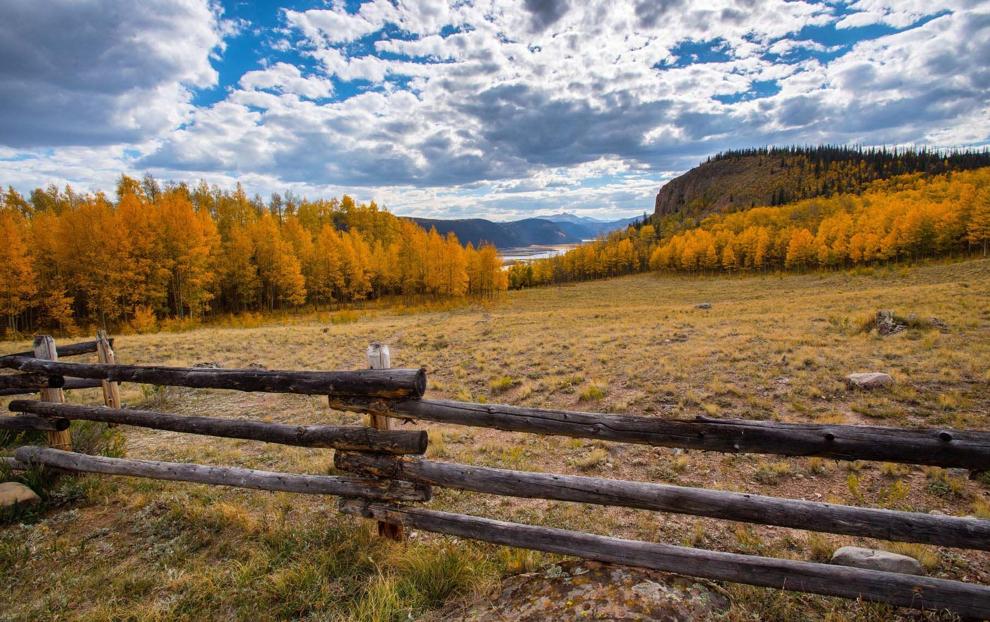 Silver Thread
Length: 117 miles
Crossing: Lake City, Creede, South Fork
Incorporating: Colorado 149
Blue Mesa Reservoir is a 9,180-surface-acre symbol of development, while farther along the wilds remain in full command. Announcing tiny Lake City is Lake San Cristobal, a sparkling creation from the Slumgullion flow that naturally dammed the valley. You'll pass North Clear Creek Falls on the way to Creede, a once-bustling mining center that feels like a step back in time.
Colorado River Headwaters
Length: 69 miles
Crossing: Grand Lake, Granby, Hot Sulphur Springs, Kremmling
Incorporating: U.S. 34, U.S. 40, Colorado 9, Colorado 131
Grand Lake is the starting point on the northeast end, a gateway to Rocky Mountain National Park and home to Colorado's largest natural lake. The byway follows the iconic riverscape to the west, traversing narrow canyons and rolling ranchland to little State Bridge, a whitewater destination outside of Vail.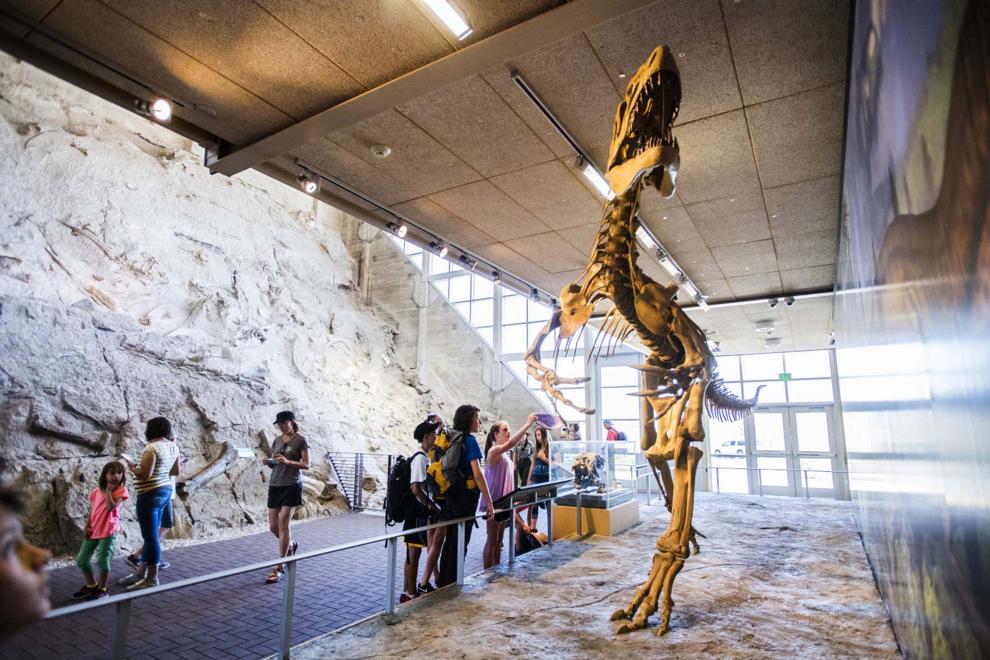 Dinosaur Diamond Prehistoric Highway
Length: 480 miles
Crossing: Grand Junction, Fruita, Rangely, Dinosaur
Incorporating: U.S. 40, Colorado 64, U.S. 6, Interstate 70
"Takes 10 hours to drive or 10 days to enjoy," reads the description by the Federal Highway Administration. The feast for the eyes never stops on the Colorado-Utah border. This diamond-shaped loop grants desert and geologic wonder and, yes, up-close looks at bones of ancient beasts at Dinosaur National Monument.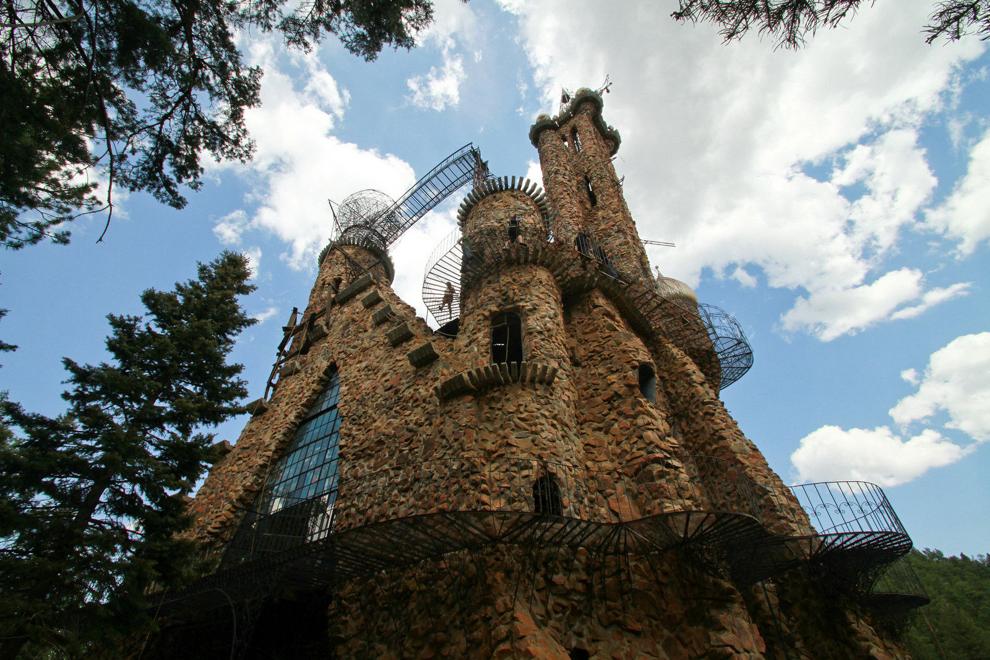 Frontier Pathways
Length: 103 miles
Crossing: Pueblo, Colorado City, Silver Cliff, Westcliffe
Incorporating: Colorado 96, Colorado 165
The byway celebrates the journeys of Cuerno Verde, Juan Bautista de Anza and Zebulon Pike. Beyond the piñon countryside of Pueblo, the route is two-pronged: traveling the aspen- and wildflower-splashed San Isabel National Forest, including Greenhorn Mountain above 12,300 feet, and westward to the higher Sangre de Cristo peaks.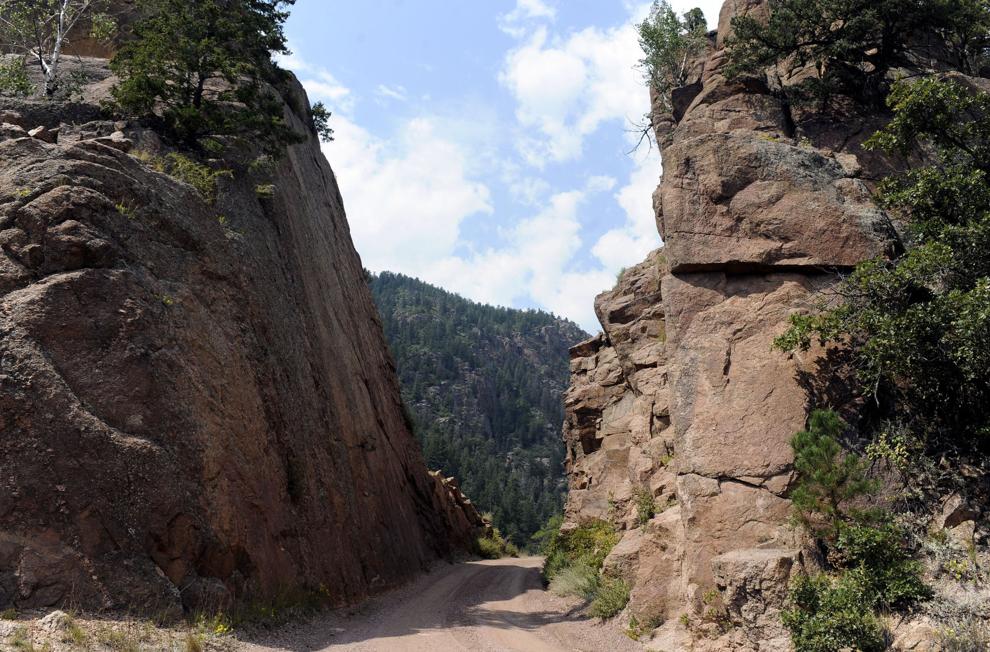 Gold Belt Tour
Length: 135 miles
Crossing: Cripple Creek, Victor, Cañon City, Florence
Incorporating: Colorado 67, Colorado 9, U.S. 50
From Teller County 1 at Florissant, the choice is threefold: veering slightly east for the gold cities of the Pikes Peak or Bust era, and continuing on either Shelf Road or Phantom Canyon Road, two primitive and storied tracks; or opting for High Park Road, leading straight to the Royal Gorge. All points lead to the byway's Florence terminus.
Grand Mesa
Length: 63 miles
Crossing: Cedaredge, Mesa
Incorporating: Interstate 70, Colorado 65
The byway's namesake is the world's largest flattop mountain, where stream-fed forests and meadows and trout-teeming lakes meet sky. The views are as varied as you can imagine from plateau floor to the alpine above 11,000 feet. A must-stop is the aptly-named Lands End Overlook.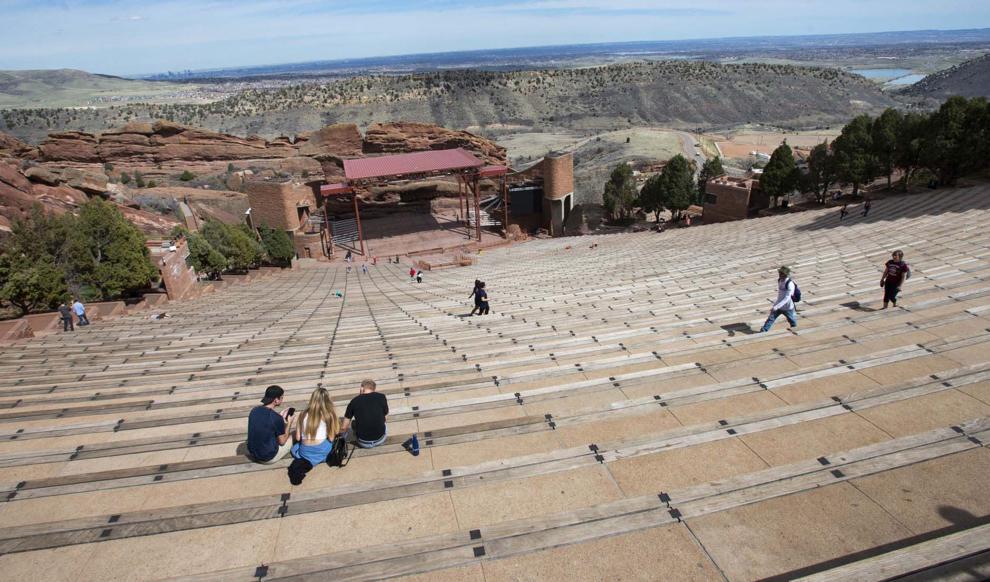 Lariat Loop
Length: 40 miles
Crossing: Morrison, Evergreen, Golden
Incorporating: U.S. 40, Interstate 70, U.S. 6
On one of the first designated national byways, the city fades in favor of foothills and mighty rock outcrops. The Lariat Loop is a lasso on the rolling outskirts of Denver, connecting natural and historical intrigues such as Red Rocks Amphitheatre and the grave of Buffalo Bill. He rests on Lookout Mountain, a popular and thrilling drive on its own.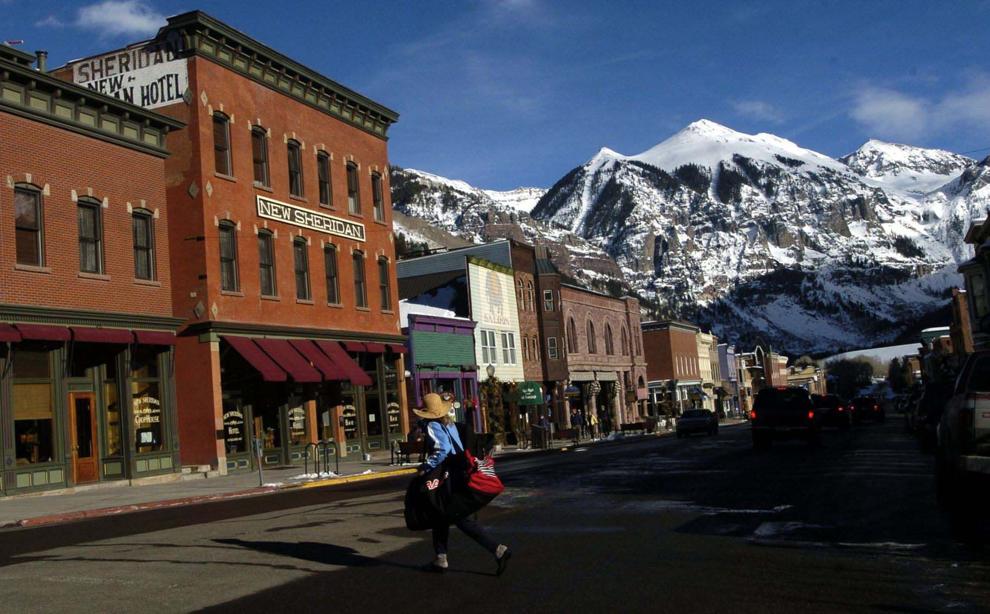 San Juan Skyway
Length: 233 miles
Crossing: Ouray, Silverton, Durango, Telluride
Incorporating: U.S. 160, U.S. 550, Colorado 145
Along with Rocky Mountain National Park's Trail Ridge Road, this is Colorado's other All-American Road, a rarer category reserved for byways considered especially scenic and historic. The skyway has the awe-inspiring grandeur of the San Juans. And it has some of the West's most famous mining towns/postcard destinations.
Santa Fe Trail
Length: 565 miles
Crossing: Lamar, La Junta, Trinidad, Santa Fe, N.M.
Incorporating: U.S. 50, Interstate 25
To follow the byway is to follow the trade route central to westward expansion. One could start the official journey on Colorado's southeast plains, coming by the surprising oasis of John Martin Reservoir and historic Bent's Fort. It's onward and upward over Raton Pass to New Mexico's artsy capital city.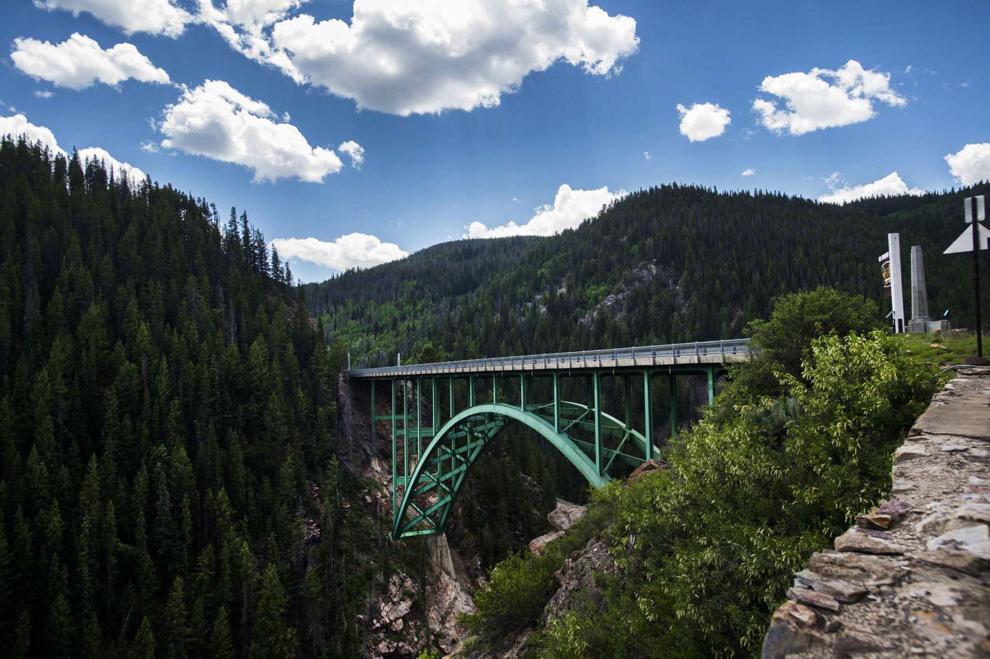 Top of the Rockies
Length: 75 miles
Crossing: Leadville, Minturn, Twin Lakes, Aspen
Incorporating: Colorado 91, Interstate 70, U.S. 24, Colorado 82
True to the name, the byway largely stays above 9,000 feet. It straddles Eagle's Nest Wilderness and crosses the Continental Divide twice, visiting mining bases-turned-ski destinations on either end. In between is Leadville, the country's highest incorporated community, and the Camp Hale historic site, where World War II soldiers trained to be mountaineers.
Trail of the Ancients
Length: 480 miles
Crossing: Cortez, Towaoc, Pleasant View
Incorporating: U.S. 160, U.S. 491
The route goes through what has been called "the archaeological heartland of America." Mesa Verde National Park's cliff dwellings tell the story of the Four Corners region's early people. Trail of the Ancients forms a double loop, one on Colorado's desolate southwest corner and one across the border in Utah, with Hovenweep National Monument also along the way.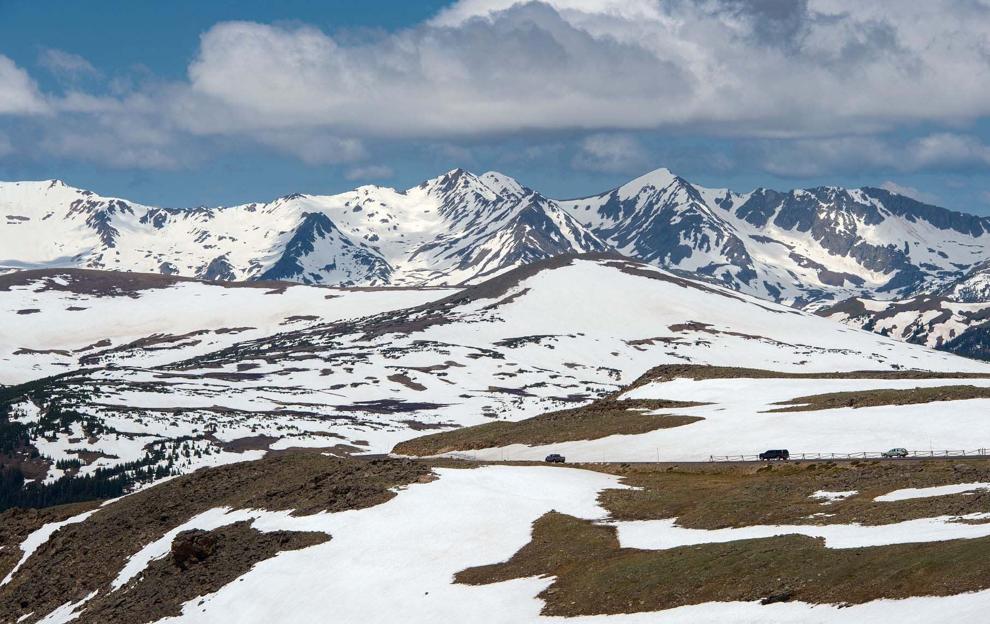 Trail Ridge Road
Length: 48 miles
Crossing: Estes Park, Grand Lake
Incorporating: U.S. 34
The road is legend, representing an engineering feat and Colorado's signature majesty. "It is hard to describe what a sensation this new road is going to make," the National Park Service director said in 1931 during construction in Rocky Mountain National Park. It's still hard to describe. People might try as they break at Alpine Visitor Center, sitting atop the tundra.
Sources: Federal Highway Administration, Colorado Department of Transportation