A parental evaluator already under fire for saying he disbelieves 90% of the domestic violence allegations he hears in custody cases now faces new legal woes with the filing of a lawsuit that alleges his evaluations are extremely biased and favor abusive parents.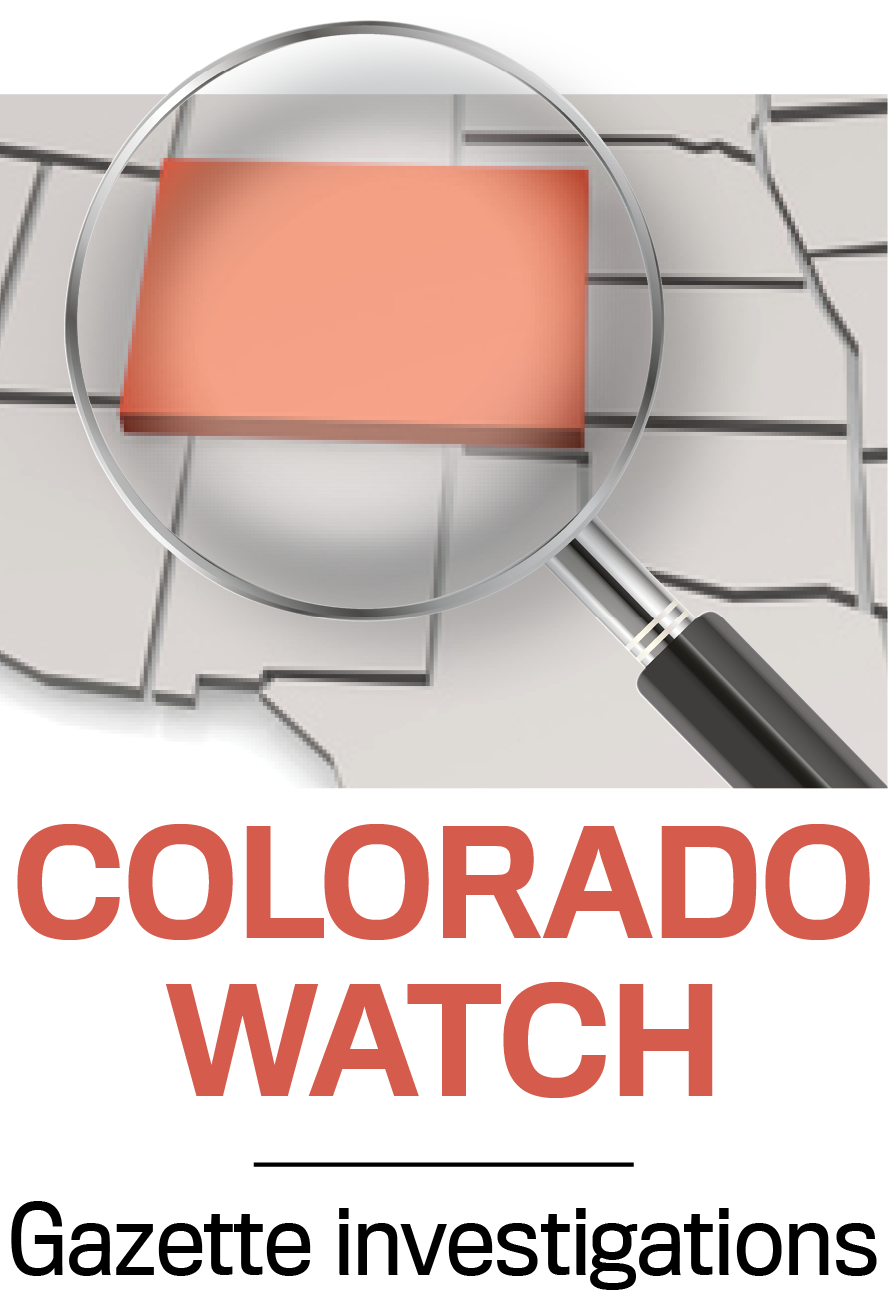 The lawsuit, filed Thursday in Boulder County District Court on behalf of six mothers, seeks certification as a class action. It states the potential class of plaintiffs is too numerous to identify but estimates at least 60 parents have similar complaints of bias against Mark Kilmer, a licensed Boulder psychologist who is the brother of the actor Val Kilmer.
"Kilmer has repeatedly and deliberately omitted credible allegations of spousal abuse, child abuse and child neglect in his reports and recommendations to Colorado's courts," the lawsuit states.
Among the six mothers suing is one who says Kilmer negligently failed to disclose to her custody attorney or the judge presiding over her custody case in Douglas County that he already had been stripped from the rosters of parental evaluators eligible for court appointments.
That mother also alleges Kilmer misidentified her and her child in portions of his evaluation report due to a "cut and paste" job that used information from another evaluation report he did in Eagle County.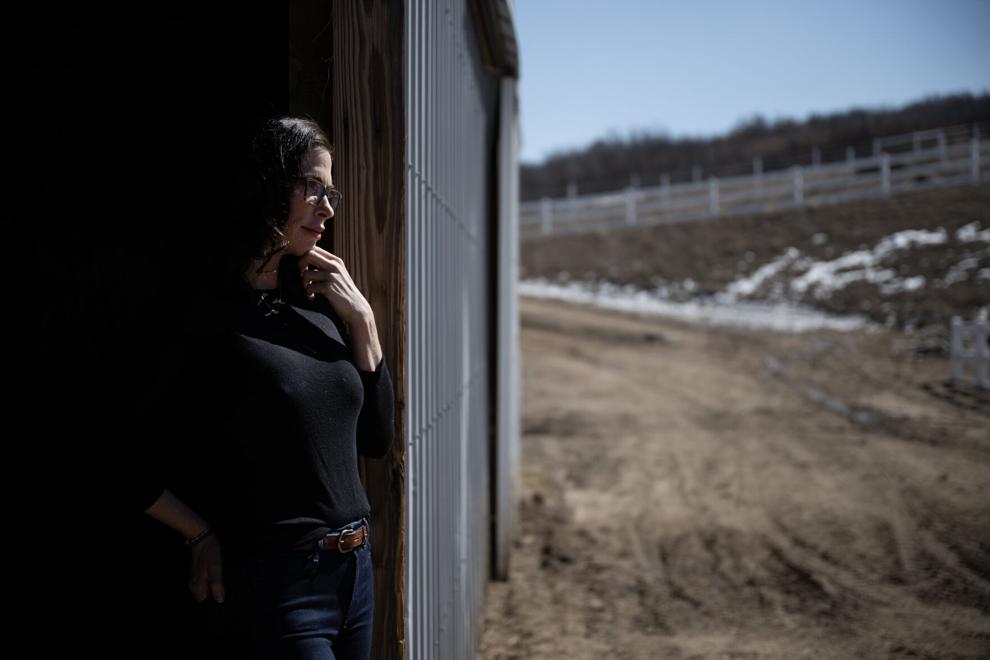 Kilmer himself pleaded guilty of a misdemeanor assault charge and a misdemeanor harassment charge in 2007 after his then-wife said he pushed her to the bathroom floor, according to police reports. The charges were dismissed after Kilmer successfully completed domestic violence training and 24 months of probation.
The lawsuit filed against him on Thursday states that he has exhibited systematic bias in his court-appointed parental evaluation work.
"As a result of his personal experience of facing allegations of domestic violence and child abuse and his ongoing feelings of resentment and humiliation due to losing decision-making power over his children and his guilty plea related to the domestic violence allegations, Kilmer systematically treats those accused of domestic violence or child abuse with an inordinate amount of sympathy in his work," states the lawsuit, filed by Henry Baskerville, a managing partner with Fortis Law Partners in Denver.
"It shocks the conscience," Baskerville said.
The Office of the State Court Administrator barred Kilmer from accepting new court appointments for parental evaluations in October, announcing that it had suspended him while "we investigate his continued suitability" for such appointments.
Kilmer declined comment when contacted this week by The Gazette and did not respond to requests for comment after the filing of the lawsuit. His suspension followed separate investigations into Colorado's parental evaluation industry by The Gazette and ProPublica. In an interview with ProPublica, Kilmer said he disbelieves 90% of the abuse allegations he hears during his evaluation work.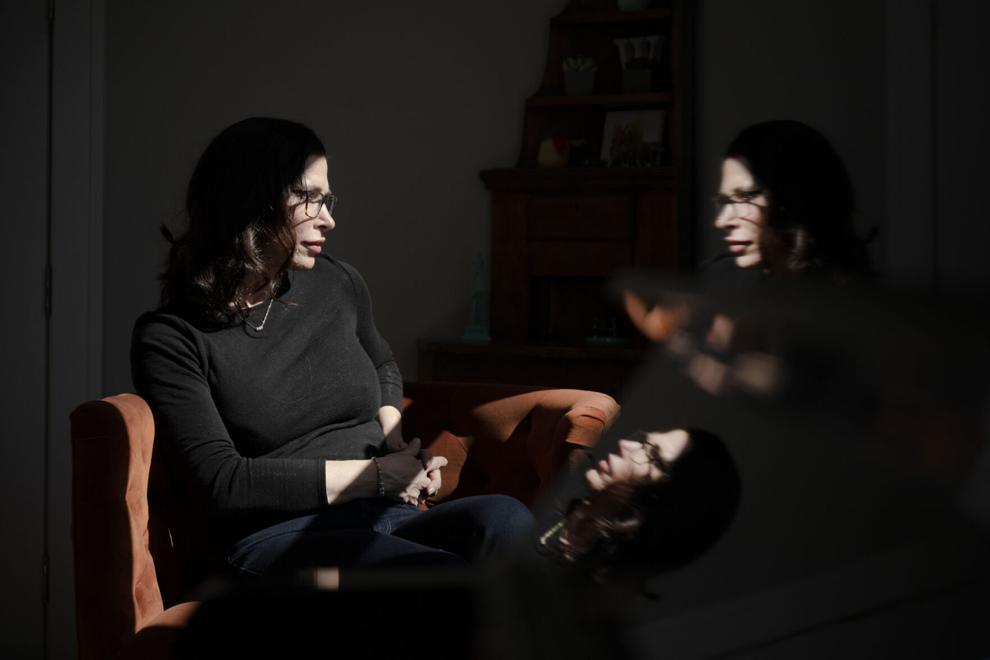 The lawsuit states that Kilmer charges parents roughly $14,000 per court-ordered custody evaluation report, billing $325 per hour for out-of-court work and $350 per hour for court appearances, depositions and conferences.
Kilmer in a letter to the Office of the State Court Administrator before his suspension said that although he pleaded guilty to his own domestic violence charges, he never was violent.
"There is not a single bit of it that is true," he wrote in his letter. "Not one word. There was prescription drug abuse, theft of money and false statements to police that I endured from my children's mother."
He denied in the letter any bias in his evaluation work.
"Most respectfully, if anyone attempts to insinuate or complain that I do not understand how to assess, diagnose and treat victims and/or perpetrators of violent crime in the USA, or how to parent appropriately — then they are mistaken," he wrote. "They do not know me. Or they are falsely accusing me. I wouldn't know how to be gender-biased if I had to."
Colorado's network of custody evaluators has historically had little practical oversight, accountability or opportunity for public scrutiny. Reports they submit to the court generally remain sealed, and the Department of Regulatory Agencies seems to rarely choose to investigate complaints made against evaluators' professional licenses.
Investigations by The Gazette found judges have relied on inaccurate and biased reports by evaluators and put children at serious risk by giving custody to abusive parents. In these instances, custody evaluators have shown apparent prejudice against one parent — usually mothers — questioning their credibility without proof and making assumptions about parenting without firsthand investigation.
Legislators this year are considering creating a task force to study how to improve family court outcomes and develop new training on domestic violence for family court judges.
Kilmer never disclosed his suspension to the lawyers or the judge presiding over a Douglas County custody case until he testified on February 14, said Rebecca Amat y Leon, a lawyer who represented the mother, Lauren May Woodruff, one of the people who is suing.
"He testified that it was at his discretion to disclose," said Amat y Leon.
Douglas County District Court Judge Andrew Baum appointed Kilmer in June to conduct a custody evaluation in the case after a joint motion for Kilmer's appointment from the father and mother. Kilmer's appointment occurred about four months before the state court administrator's office suspended Kilmer from accepting new custody evaluation appointments.
When the court administrator's office suspended Kilmer in October from the rosters of parental evaluators and child and family investigators, it announced that it would be up to the discretion of individual judges as to whether Kilmer could complete parental evaluations he had already been appointed by judges to conduct.
But Douglas County District Court Judge Benjamin T. Figa, the new judge presiding in the Douglas County custody case, expressed surprise when he learned of the suspension during Kilmer's testimony in February, Amat y Leon said. "He inquired as to why," the attorney said.
The mother, Woodruff, said Kilmer's evaluation report in her case appeared to be a "cut and paste" job because it mixed up her name and that of her 7-year-old daughter with the names of another mother and her children. The incorrect names were the subjects of a previous parenting evaluation conducted by Kilmer in another custody case involving the same father.
When Woodruff's lawyer confronted Kilmer about the discrepancies in the names, Kilmer testified that it could have been a typographical error. He denied during his testimony using and structuring the Douglas County evaluation around the previous Eagle County report.
Woodruff filed a complaint last week, after her custody hearing, with the state court administrator's office over Kilmer's custody evaluation and testimony in the Douglas County case. She alleged in her complaint, a copy of which was obtained by The Gazette, that Kilmer's evaluation was deficient and biased and that he colluded with the father and had breached his letter of engagement agreement.
Kilmer's letter of engagement agreement required him to notify the court if either of the parents failed to participate in his parenting evaluation. But Kilmer made no notification to the court after the father left Colorado for Minnesota. When he left, the father told Kilmer in an email, "I'm finding it difficult to process and even work on this case."
The father requested in the email that Kilmer "reuse much of what was submitted" in a previous parenting evaluation Kilmer had done in another ongoing custody battle in Eagle County involving the father's relationship with another woman who had divorced him. "Similarly, is it possible for me to include all or part of the Eagle case by reference in this PRE?" the father wrote, apparently referring to the new court-ordered parental responsibility evaluation ordered in Woodruff's case. 
During a court hearing this week, Woodruff, the Douglas County mother, provided recordings she took in which Kilmer had assured her that he was not going to recommend that she and her ex-husband have joint decision-making authority for parental responsibilities. The recordings also captured Kilmer telling her the father "probably experiences bipolar disorder with psychotic delusions" and "has a whole lot more to go before he can ever be a 50/50 parent."
"Your parenting is exceptional," Kilmer told the mother in the recordings, which were reviewed by The Gazette. "It's excellent. I hope dad can somehow find his way to your level someday."
When the evaluation came out, Kilmer had flipped and ended up recommending joint-decision making for parenting responsibilities. Kilmer made that recommendation despite a judge issuing a protection order against the father restraining him from contacting the mother, who had provided evidence of her ex-husband stalking and threatening her. The father has denied doing so in emails to Kilmer. In a prepared statement, he said he was a fit parent.
"I incurred a very significant amount of attorney's fees and costs defending false allegations of domestic violence that was only exacerbated by the article about Dr. Kilmer in the middle of my cases," said the father, William Woodruff. He added that his children will not benefit in any way from him having to "defend false allegations about domestic violence, endangering my children or having mental health issues."
From the witness stand, Kilmer testified that he was concerned the mother, Woodruff, was alienating the child from the father. But when confronted upon cross examination with his earlier recorded conversations with the mother in which he said that was not a concern, Kilmer backtracked.
The lawsuit added that Kilmer's evaluation report "omitted any mention of" five Department of Human Services reports made by therapists and other professionals concerning potential child endangerment by Woodruff's ex-husband. Kilmer also failed to mention two ongoing Department of Human Services investigations in his report, according to the lawsuit.
"Kilmer mentioned only his own DHS report for child endangerment but did not disclose the details of his report," the lawsuit added.
In addition, Kilmer's case file revealed that he had told a DHS child-protective worker that he would recommend in his custody evaluation that a GPS driving monitor be installed on any vehicle driven by the father.
Those files showed Kilmer believed that device was needed because Kilmer believed the father had exhibited reckless disregard for the safety of his children when driving them in his car — once going so far as to drive them at 120 mph across state lines while they were not secured by seatbelts. In the end, Kilmer did not include in his final evaluation report in the Douglas County case the recommendation for a driving monitor despite his assurances to the child-protective worker he would do so.
Despite his letter of engagement agreement requiring prompt disclosure if either party did not participate in the evaluation, Kilmer made no disclosure to the mother's attorney or the court of the father's lack of participation. Kilmer also did not respond to eight follow-up emails from Woodruff and her attorney requesting an update regarding his delinquency in producing the report, initially due in September.
The father did not participate in Kilmer's evaluation until the end of October, asking for leniency in an email because he hoped Kilmer understood "that it's more than a lot for anyone to deal with concurrently." Kilmer finally produced his report in January after the judge in the case ordered him to do so, but his report made no mention of the father's delayed participation.
The lawsuit states that Woodruff incurred about $100,000 in additional legal expenses over six months of expanded litigation due to Kilmer's failure to follow his own letter of engagement agreement and the judge's ordered due date for the report.
Kilmer testified that he interviewed witnesses Woodruff and the father had offered up. Then, under cross examination, Kilmer recanted and said the only actual witness he interviewed was the father's mother, who had paid the father's $9,455.50 cost of the evaluation report as well as his additional legal costs. Woodruff paid about $11,050.50 for Kilmer's work on the case.
"He testified that he 'spoke' to everyone, but on cross examination he clarified that he received statements and only spoke to one person," said Woodruff's custody lawyer, Amat y Leon, of Kilmer's testimony.
Kilmer's final Douglas County parental evaluation had four instances in which Woodruff and her daughter were misidentified and also included specific observations, statements and events only applicable to the mother and children in the previous evaluation report Kilmer did in the Eagle County custody case, Woodruff said. The Eagle County mother also is one of the mothers suing Kilmer.
The court administrator's office informed Woodruff on Monday that it will not investigate her complaint over Kilmer's evaluation in her case because officials already removed Kilmer from the rosters of parental responsibility evaluators and child and family investigators eligible for court appointments.
"Complaints will not be investigated if the person is not active on our rosters," the court administrator's office informed her in an email. Officials with the court administrator's office did not respond to requests for comment from The Gazette.