Chick-fil-A plans to demolish a free-standing retail building at the Citadel Crossing shopping center and replace it with a nearly 5,200-square-foot restaurant, as the fast-food chicken chain continues to grow its presence in Colorado Springs.
A proposal submitted recently to city government planners by company representatives shows Atlanta-based Chick-fil-A intends to tear down a building at 509 N. Academy Blvd., on Citadel Crossing's south side and northeast of Academy and Platte Avenue.
The 6,650-square-foot, multitenant building houses the Casual Male XL clothing store and formerly was home to a Comfort Dental dental office, which has moved elsewhere in the shopping center.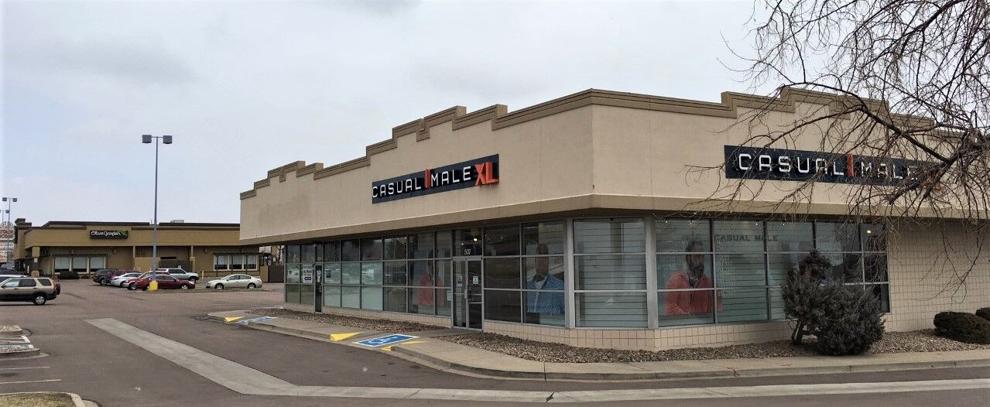 Chick-fil-A's new restaurant would have 88 indoor seats, 12 patio seats, a dual lane drive-thru and "will be very friendly to walk up traffic from Academy Boulevard," according to the company's proposal.
RELATED:
Colorado Springs' latest restaurant treasures turned from trash
"We believe this new Chick-fil-A restaurant will be an asset to the city of Colorado Springs and will be well received by the surrounding community," the company said in the proposal submitted to city officials. A timetable for the project wasn't known.
When contacted, Chick-fil-A declined to acknowledge its plans for the new restaurant.
"We are always evaluating potential new locations in the hopes of serving existing and new customers great food with remarkable service," Chick-fil-A said via email in response to questions from The Gazette. "We would very much like to have more restaurants in the Colorado Springs area, but we have no new locations to confirm at this time."
Developer Patrick M. Nesbitt, who built the 500,000-square-foot Citadel Crossing shopping center that opened in 1988, said Chick-fil-A's arrival and the traffic it generates will be a big boost to the shopping center.
Chick-fil-A plans to lease the ground underneath the existing retail building before demolishing it and constructing its new restaurant, he said.
"We're excited to have them," Nesbitt said. "The volume of traffic they bring to the center is going to be helpful, not only to the overall center, but to the individual tenants that will see more business generated just from the exposure that Chick-fil-A brings. It's going to be great for everybody."
The fate of the Casual Male XL clothing store isn't known. Its lease expires Sept. 30 and Citadel Crossing has offered the retailer a chance to move elsewhere in the shopping center, Nesbitt said. Casual Male, however, has declined, he said.
The retailer, whose parent company is based in Massachusetts, didn't respond to voicemails seeking comment about the store's future in Colorado Springs.
Citadel Crossing, one of Colorado Springs' largest shopping centers, is anchored by a Lowe's Home Improvement Warehouse and is home to several retailers, restaurants and a movie theater complex. It runs along Academy's east side, between Galley Road on the north and Platte Avenue on the south.
It's unknown whether the new Chick-fil-A might affect the chain's restaurant in the food court of The Citadel mall, just west of Citadel Crossing and across Academy.
Chick-fil-A has several restaurants in the Colorado Springs area, and its expansion comes as competition heats up among chicken restaurants.
Denver-based Birdcall and Slim Chickens of Arkansas recently opened their first restaurants in the Springs, while Louisiana-based Raising Cane's Chicken Fingers entered the market two years ago.
El Pollo Loco of California also has said it plans to expand to Colorado Springs, where familiar names KFC and Popeye's also have multiple locations.