Rewind the timeline a quarter century, to a scene at the old McAllister's Tavern in Colorado Springs. Mike and Amanda Bristol are newlyweds out celebrating a moment nearly as surreal as the slo-mo white Bronco chase playing out on the bar's multiple TV screens.
It's Friday, June 17, 1994; O.J. is on the run, and Bristol Brewing Co. has just landed its very first restaurant account, at the popular Vermijo Avenue pub near the courthouse.
A waitress arrives to take the Bristols' order and asks, what'll you have to drink?
"With a straight face, I say, 'I'll have the Laughing Lab,' and the server says, 'Oh, great,' and walks away. Amanda and I kind of looked at each other, like, 'Wow. This is a real thing. This is a brand,'" Mike said.
Some brands age better than others. If you've lived in the Springs more than a minute, you probably have some inkling how Bristol's story scrolled out from there; steady growth, several iterations and then rebirth in the remodeled, historic, Ivywild School.
But did you know that 20 years ago, Bristol's tasting room concept — for a place where drinkers could enjoy a pint, with fellows, in the beer's "natural habitat" — set the stage for the Centennial State's craft taproom boom?
Or that Mike studied mechanical engineering and originally envisioned a career in the auto industry?
Or that Bristol's inaugural and most popular beer, Laughing Lab, came before the couple adopted their first Labrador retriever, Camden?
A lot can happen in 25 years, and it did for the largest neighborhood brewery on the southern Front Range.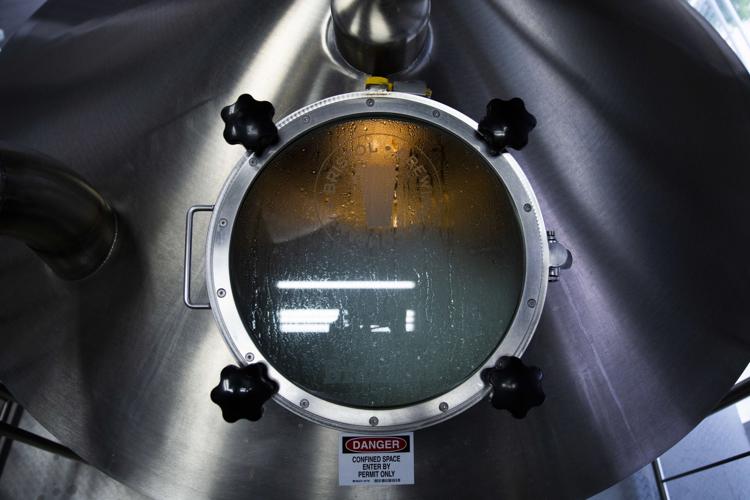 'Really into good beer'
The hometown brand so iconic to the Springs actually was first brewed up in the Sunshine State.
A Fort Collins native and graduate of Colorado State University, Mike took a job after graduation as a technical field rep for Nissan North America in Jacksonville. That's where he met his future wife and business partner, who inspired the couple's foray into homebrewing.
"Amanda was really into good beer, and I was starting to get into good beer. But back then, of the exotic beers you had, none of them were widely distributed," said Mike, now 54. "If you wanted those beers, you had to go search around, and we would do that. Eventually, we both said … it would be fun to give brewing a try."
Their first kit batch, in 1992, led to many more, and finally to what Mike had to admit was an "obsession" not only for making beer but fabricating his own equipment and tweaking designs with a scientist's eye.
"I've just always loved, and I still do, the combination of the technical aspects — of the science, the process, the romance and the history of it," Mike said.
"I just love how all that comes together and when all that comes together what it does to bring people together."
He never considered beer a career, but the burgeoning passion for brewing was nudged in an entrepreneurial direction thanks to visits home to Fort Collins, where he watched operations such as Odell Brewing and New Belgium, founded in 1989 and 1991, respectively, come into their own.
"It wasn't until then that it sort of hit me: You mean you can make a living doing this?" Mike said. "We decided to give it a try."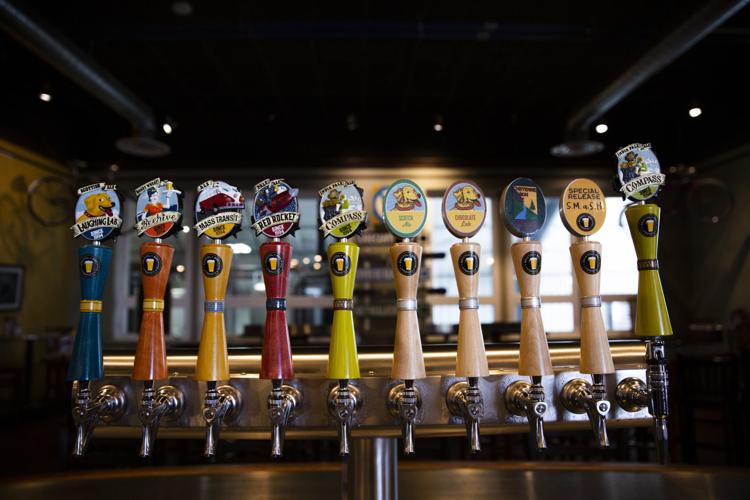 Springs in Goldilocks zone
The couple wrote up a business plan to help them wrap their heads around the project and its logistics before taking the idea to investors. They also whittled down their list of potential destinations to three: Raleigh-Durham, Boise and Colorado Springs.
"The realization was, if this thing was successful we're never moving, so we wanted to pick a place where we could put down roots, be invested and active in that community, raise a family," Mike said.
The couple now has three sons, age 15, 19 and 21. "We felt like we needed to find a community of a certain size to be able to support the business, but not so big we wouldn't be able to be the kind of brand we wanted to be."
Colorado Springs was in that Goldilocks zone, and also close to family.
The day after the couple wed in Florida, they hit the road for the Springs to devote themselves full time to the startup — Mike overseeing brewing and Amanda behind-the-scenes, handling marketing, advertising and creative aspects.
"Poor Amanda didn't even get a diamond engagement ring until 15 years later, when I surprised her with one, because we decided we needed to put that money into another fermentation tank," Mike said.
The bling deferment was never an issue said his bride.
"Bristol's anniversary? Add six months and that's how we remember how long we've been married," Amanda said. "It's been a long and winding road, but it's been awesome. It's a gift to be able to be here, and this (Ivywild) is the best of all of our locations, for sure.
"Although, I gotta say, that original one had the best view …"
At least, for its two employees.
Bristol opened in 1,800 square feet of warehouse space on June 10, 1994, next door to a plumbing contractor and mechanical business, on the backside of an industrial park off Forge Road. It had a view of open space, Pikes Peak and Garden of the Gods — but for fans who wanted to find their wares, the picture wasn't always so pretty.
"Back then, you couldn't just go to a liquor store and get our beers and back then you didn't really have the taproom model. You were either a brewpub like Phantom Canyon (which opened about six months before Bristol) or you were a production brewery, like us," said Mike, whose brewery sold kegs and growlers-to-go. "I was amazed at how many growlers we sold just because we were so out of the way and so tricky to find, but that was the only way our regular customers could get the beer unless they went out to a restaurant or a bar."
A novel brew concept
All that changed in 1998, when the couple partnered with Blue Star Group owner Joe Coleman to buy and convert a former auction house at 1647 S. Tejon, into a shared space for the brewery and restaurant.
Before the move, Mike also realized the liquor laws allowed for an even more outgoing approach to introducing their brand to the public in a new space that was more likely to attract drive-by clientele. Since Bristol was licensed as a beer manufacturer and wholesaler, distributing its own beer, the brewery legally could have a retail space, selling growlers, kegs and branded merch — as well as the beers it made for distribution.
"Nobody had really ever made that connection. We did, so we designed the space with a taproom in mind, where people could just come in and order pints and hang out," Mike said.
"Looking back on it, we didn't think, 'Oh this is going to change everything.' It was just, how cool would that be if people could come in here and buy a pint and enjoy it, instead of coming in and getting a growler and having to leave?"
Dave Thibodeau, president and co-founder of Ska Brewing, remembers visiting the Springs and touring Bristol soon after it opened off Forge Road, when he and Bill Graham were working on the concept for their Durango brewery.
"They weren't yet selling beer by the pint, but I remember walking in there and meeting Mike for the first time and telling him we were going to open up Ska, and he really gave us a lot of information," Thibodeau said. "You could just tell how cool a guy he was, straight out of the gate."
The brewery owners became friends and stayed in touch, and after Ska opened in 1995 Thibodeau again found himself in the Springs and inspired by a visit to Bristol.
"Right now, you see any brewery open up and they have a tasting room and for a lot of them that's the entire business, selling all of their beer basically over the bar. That's really what makes that kind of smaller-scale model possible," Thibodeau said.
"Back then, though, nobody in Colorado that was just a manufacturing brewery was selling it by the pint. The first place that I saw that happen was at Bristol."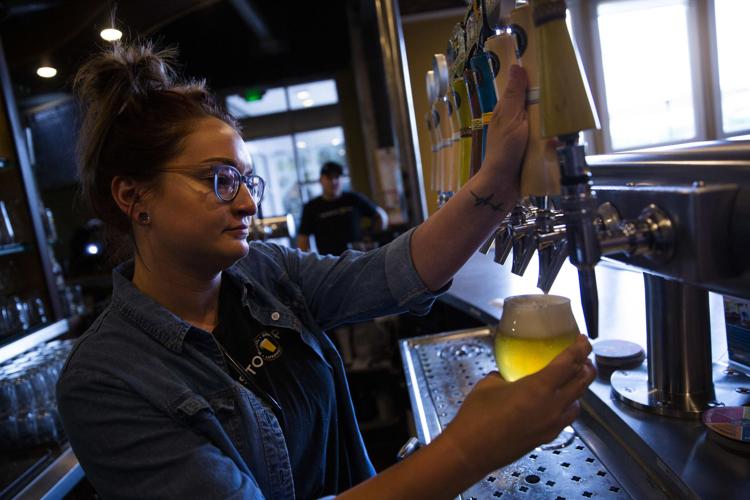 Landing at Ivywild
But Bristol's evolution still had a major leap on its horizon, and it was one that resonated with the original vision Mike and Amanda had — but were unable to realize — when they'd first moved to town.
"You have this romantic view of what a brewery should be, and for me and Amanda, it was always that it should be in an old building," Mike said. "When they announced the Ivywild elementary closure (in 2009), my first thought wasn't, 'Great, now we have a home for the brewery.' My first thought was, this really sucks for the neighborhood. Nobody wants to close a school."
When Joe Coleman suggested they launch a new concept craft drink and food collaboration inside the 1916 schoolhouse, Mike said he was at first skeptical.
"I said, 'Joe, we're in Colorado Springs. I'm not sure if we can pull off putting a brewery in a school,'" Mike said. "He said, if it's any other brewery you would be right, but it's not. It's Bristol Brewing and it's you."
Bristol's history of active neighborhood engagement, support for community projects and nonprofits made it more than just a brewery, was Coleman's point.
Smokebrush Foundation for the Arts creative director Kat Tudor feels the same. She isn't a beer drinker, per se, but she is a big fan of Bristol Brewing Co. The brewery's series of annual charity releases includes a brew, Smokebrush Porter, benefiting the nonprofit Springs arts collaborative.
"They're such a great example of integrity and what it means to give back and enrich our community. First and foremost, they have the community in mind," said Tudor, whose husband, artist Bob Tudor, is creating a large-scale public art installation on the front lawn of the Ivywild School. "We're just honored to have been one of the organizations they chose to be a Community Ale."
A shining star for community
Since 1994, production has grown from 1,500 to 13,000 barrels a year, and the taproom serves food as well as beer inside vast, marquee space at Ivywild, which opened in 2013. The brewery's Laughing Lab Scottish Ale has won nine medals at the Great American Beer Festival.
Still, keeping it local is what Bristol's all about.
"Our only motivation to grow was we wanted to be big enough to have a limited amount of employees because we eventually wanted to go on vacation sometime. We never planned to be a national brand," Mike said. "But I don't think I or really anybody else could see where the industry was going to go."
Even so, Colorado Springs' largest brewer, by far, still doesn't distribute out of state, and 70% of sales are on the Front Range.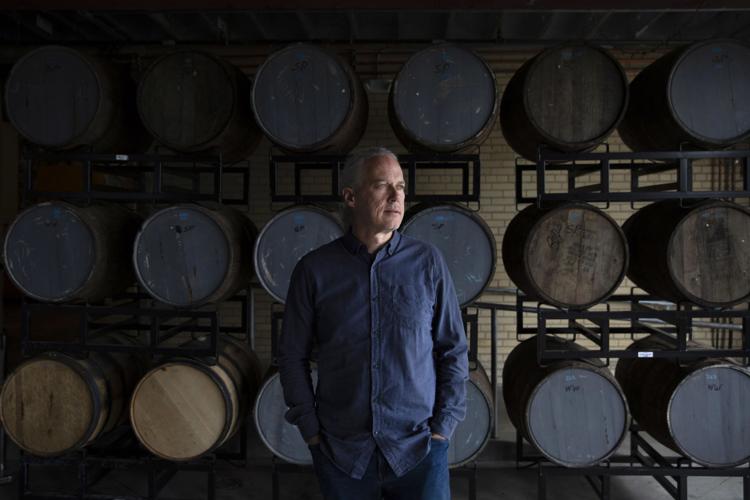 That was by design, and it's also a powerful part of the story and message of Bristol — for drinkers and brewers in Colorado Springs and beyond, said Ska's Thibodeau.
"They've been a big role model for us, and I'm sure a lot of other brewers, as far as how you treat and reciprocate in the community that's really let you live the life of your dreams," Thibodeau said.
"Bristol is like the shining star for that. There's just nothing bad you can say about Bristol."