Paint Mines Interpretive Park in El Paso County is getting a lot of love on social media, perhaps too much. 
Online reviews and photos posted on Google, Instagram and other platforms show the education El Paso County is starting to protect the delicate rock formations through new signage and staff members is badly needed. The county put up new signs recently noting climbing on the structures is prohibited, and two new staff members are planned to be there on weekends to help with education, said Greg Stachon, landscape architect with the county
Many of the publicly posted social photos depict visitors climbing, walking and jumping off the rock formations causing erosion of the fragile rock structures.
"This is absolutely the kind of thing we have to prevent. ... Those pictures are truly horrifying. We have got to do what we can to stop it," said Susan Davies, executive director of the Trails and Open Space Coalition. 
Some visitors shared Davies' displeasure online.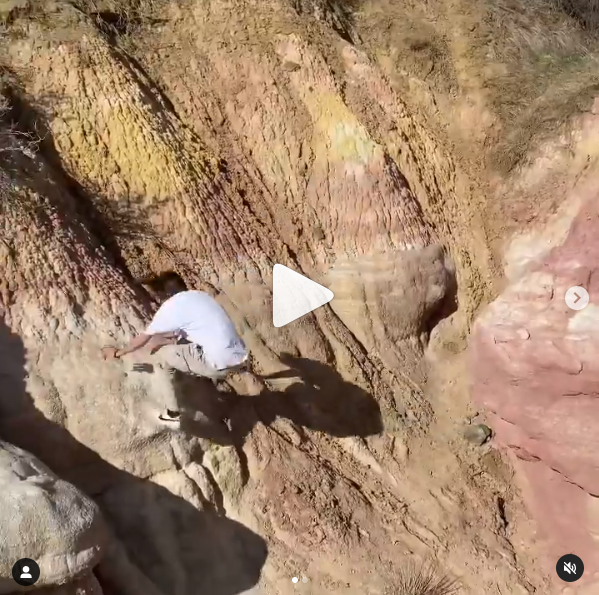 "Everyone was climbing all over the formations and there was no one present to enforce the rules. When people asked them to stop, the requests were ignored," one Google reviewer wrote, about a year ago. It is one of the top three reviews of the park on Google. 
A commenter noted the disregard for rules was ongoing a week ago. 
"Was shocked at how many people were walking all over the structures when signs tell you to stay on the trails," Gawain Duncan wrote on Google.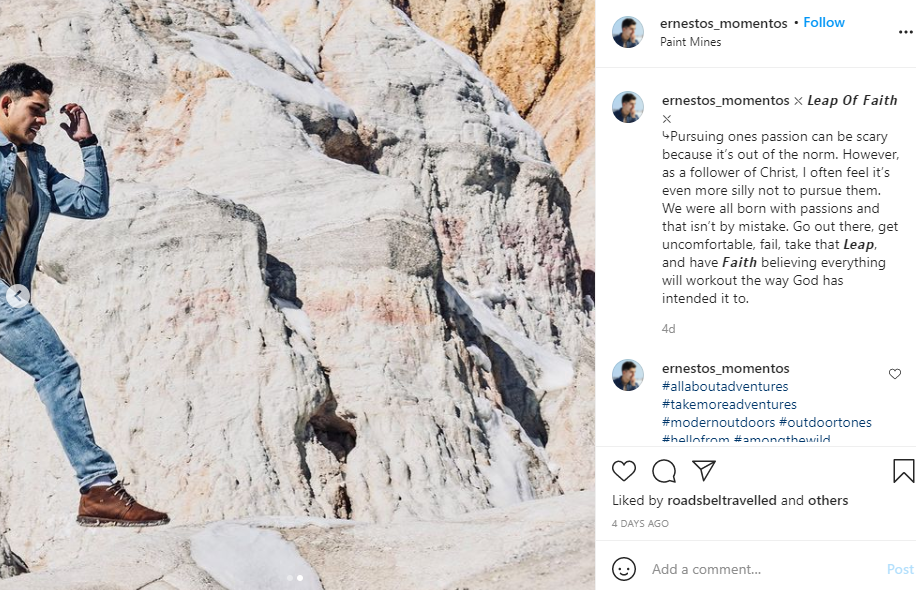 Another reviewer seemed to offer advice for those interested in prohibited rock climbing. 
"I'd recommend wearing gloves as the rocks may hurt your hands a bit," wrote Portia Davenport. 
Posts on Instagram also show visitors' blatant disregard for the rules. In one video, a visitor does a flip off one of the structures, and the erosion he causes is visible to viewers. 
Many many other people are pictured walking on the fragile structures. The pictures do not reflect the "leave no trace" values promoted at many Colorado parks, Davies said.  
"It is all me. It's all about my fun. It's all about my photo," Davies said of the attitude of many park goers.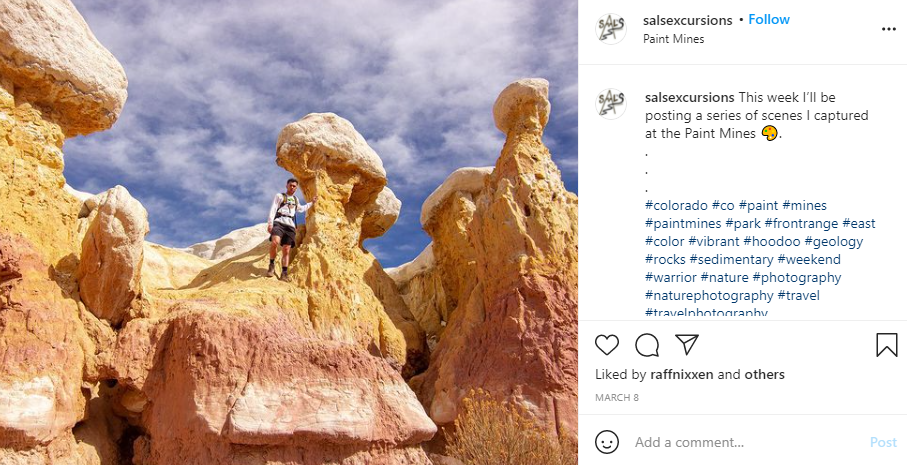 She said she hoped the new county measures would make a difference in curbing bad behavior. 
El Paso County spokeswoman Amy Jo Fields said county officials don't believe that social medial is fueling bad behavior at Paint Mines. But it is capturing it more concretely, she said. 
"Most of our visitors use our lands and facilities appropriately. While we have limited resources and cannot patrol the parks 24/7, we are implementing measures that will help educate visitors on the importance and fragility of these structures within the Paint Mines Interpretive Park," she said. 
Editor's note: All photos featured in this story are screenshots of the images and were publicly posted on Instagram under #paintmines.