This story is part of a yearlong series about Colorado's broken mental health care system. Read more of the series here.
---
The first symptom — anxiety – gripped her when she was only 9.
"I didn't have the language for it," Carrie Baatz says. "All I knew was I had this tightness in my chest" — a tightness that worsened at school or in social situations.
As a teenager, she experienced depression "a lot," but it was chalked up to hormonal changes or typical teenage angst. She, however, didn't tell anyone about the voices in her head — a murmuring really, nothing distinguishable.
There was a history of mental illness on both sides of the family, Baatz says, but it was never discussed. "We didn't know how to talk about it," she says. And there was a sense, she adds, that something like depression was something "you just get over, and you're weak if you don't."
So she hid her symptoms; she wore "a mask." In college, she began to experience symptoms of mania; she slept only a couple of hours a night but didn't see it as a problem. "It's college culture to study all night or to party all night."
But when her mania turned from a productive energy to a wired one, when she started losing control of her thoughts, when the delusions ramped up, the mask was stripped away. She was taken to a hospital, where she became more agitated, more aggressive. "They didn't know what to do … So they just knocked me out."
She was transferred to a mental hospital, where she spent a week and was diagnosed with bipolar disorder. "The label was overwhelming," she says, "but also validating in that my pain had a valid reason."
It had taken more than a decade from the onset of symptoms for her to get help, to be diagnosed. That's not unusual. An estimated 832,000 people in Colorado — about 20 percent of the state's adult population — have some kind of mental health condition, a Mental Health America report found, and nearly 450,000 of them aren't being treated.
The reasons are varied and include cost, a lack of providers and the difficulty in navigating a system that is alien to most.
But stigma continues to be the first barrier for many. Even in this era when Mariah Carey is on the cover of People magazine talking about her bipolar disorder, and ads for antidepressants and bipolar medicines are common on TV, many are reluctant to acknowledge a mental health issue or seek help.
In a 2017 Colorado Health Access Survey, 22% of those surveyed who didn't receive needed mental health care cited concern about what would happen if someone found out; 31.4% said they felt uncomfortable discussing "personal problems."
"There still is a significant problem in feeling that people seeking help for a mental health concern is less desirable than seeking help for a physical health concern," says Nancy VanDeMark, interim president and CEO of Mental Health Colorado. "It would seem that we, as a society, don't feel that mental health concerns are of the same class, that it's not acceptable to have a mental health concern."
Baatz, 28, is community training coordinator at the Independence Center, a nonprofit that assists people with disabilities; she says it's the first workplace "where I've been able to be open and out of the closet, if you will, with my condition." In previous jobs, she says, she felt she had to hide her diagnosis, "which took a tremendous amount of work to do. I would listen to people at work openly disparage people with mental illnesses."
Baatz was born with severe clubfeet — her bones, she says, "were literally knotted." It was a condition that was quickly recognized and treated through surgery — in stark contrast to her mental illness.
"They're invisible," she says of mental disorders. "They're harder to understand and validate."
Trouble finding help
Seeking help is the first step; finding, and paying for, that help can be another struggle. Nearly 40% of those in the Colorado Health Access Survey who weren't getting needed care cited cost or insurance worries as barriers.
Despite parity laws at the state and federal level mandating that insurance companies provide the same level of benefits for behavioral health as for physical health care, issues remain — most notably a lack of mental health providers. That shortage is particularly keen when it comes to psychiatrists.
"We have heard from people that they'll call every provider on the list provided by the insurer and not be able to find one provider who is taking new patients," VanDeMark says. "We've heard that people are waiting excessive amounts of time to get into care once they find a provider."
When Baatz switched jobs, and thus insurance, several years ago, she searched her new list of providers in vain for a psychiatrist who would take her on as a new patient.
"I had to go for months without a psychiatrist, which is really dangerous for me," she says. "I couldn't get a prescription, and I can't function without my mood stabilizer." Though she did have to go without for a while, she was "very fortunate," she says, to not relapse. She finally found a psychiatric nurse practitioner who took her on as a patient.
There are about 20 private practice psychiatrists in Colorado Springs, says Dr. Julie Sanford, medical director of Peak View Behavioral Health. A city the size of the Springs should have 50, she says.
"We're not even close," she says. And out of those 20, a majority don't take insurance. "There truly is a critical shortage," she says, "of psychiatrists and psychiatric nurse practitioners that will see people with insurance."
Moe Keller has been working to address parity issues for 20 years — first as a state lawmaker and now as director of advocacy with Mental Health Colorado.
Narrow provider networks, which force people with mental health and substance abuse issues to seek more expensive, out-of-network care, remain a problem, she says. Patients in Colorado go out of network for mental health and addiction treatment seven times more often than for physical care, according to Mental Health Colorado.
"Sometimes the carriers say to me, well, we cannot get the people; there are not enough providers," Keller says. "Our argument is they don't pay enough and they have onerous paperwork." A study by the Seattle-based actuarial firm Milliman found mental health professionals are reimbursed 30 percent less by insurers than other health care providers.
New law could help
State House Bill 19-1269, which was signed into law last month by Gov. Jared Polis, is aimed at holding insurers "accountable" to the state and federal party laws. It "requires carriers to provide an adequate network of providers that are able to provide behavioral, mental health, and substance use disorder services and to establish procedures to authorize treatment by nonparticipating providers when a participating provider is not available under network adequacy requirements."
Narrow networks are not the only issue, Keller says. "We get denials for claims higher than on the physical side," she says.
The debate over "medical necessity" can have dire consequences. In one publicized case, a Greenwood Village couple appealed when their insurer, which had covered hospitalization for their suicidal son, denied coverage for a step-down treatment program; the appeal was ultimately successful, but that approval came a month after the youth had killed himself.
Other complaints include the need to get a time-consuming prior authorization from insurers for some medicines or mental health treatments and insurers' decisions to end coverage of treatment after a patient is stabilized "even if the patient may have an ongoing need," says a report released in March by the Colorado Health Institute.
Anjie Coplin, a spokeswoman for Aetna, a major health insurer in Colorado, says the company has long been committed to parity in treating mental health and substance abuse disorders. "Aetna was an early advocate of the passage of the Mental Health Parity and Addiction Equity Act (MHPAEA) in 2008, as well as legislative efforts that predate MHPAEA," she said via email.
Aetna, she says, continues "to advance access to coverage of services for mental health and substance abuse disorders. For example, Aetna has lowered member cost shares for behavioral health services to often be lower than those for comparable medical services or to be waived for designated behavioral health services. Aetna also does not require prior authorization for or perform medical necessity review for outpatient office visits for behavioral health."
As for provider networks, the nation as a whole faces a shortage of psychiatrists, Coplin notes. "A 2014 Henry J. Kaiser Family Foundation survey found that nationwide, only 51 percent of the total need for psychiatric care is met. Unfortunately, not only are we are seeing a shortage of behavioral health providers, especially in key specialties like autism care and child psychiatry, but they are joining networks at a lower rate compared to other medical specialties, which has made accessing care difficult for members."
Aetna, she says, is looking to utilize more "digital services" such as telehealth as one way to provide members more access to care.
While a provider would be expected to contact Aetna if they stopped taking that insurance, they wouldn't alert Aetna if they stopped taking new patients, Coplin says.
A doctor's viewpoint
Dr. Clark Jennings established his private psychiatric practice in 2007 after a varied career that has included working at the Colorado Mental Health Institute at Pueblo and being part of a group psychiatric practice. He accepts a few insurances, including Tricare and Anthem. Another insurer wouldn't negotiate "a reasonable fee schedule," he says, and yet another won't accept him, in part, because he hasn't adopted electronic medical records — an investment that, at age 63 and a couple of years from retirement, he's not willing to make.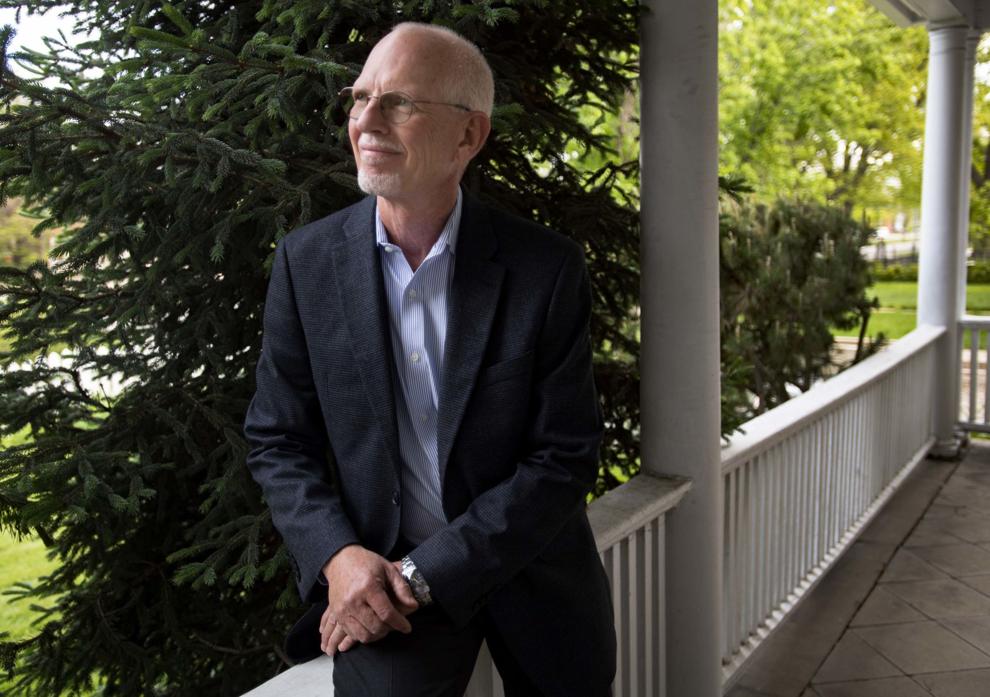 He doesn't believe parity laws have achieved their goal. "It certainly has not manifested in the pay structure," he says. Psychiatry, by necessity, is a one-on-one practice — "you have to spend time with the patient and listen to their concerns." But the health care system, he says, is "procedurally based" — meaning more value is put on medical procedures and scans than time spent with patients. He points to a letter from Anthem questioning his use "of high level established outpatient Evaluation and Management codes."
"You end up just pushing papers all day long," he laments. "It takes away your battery."
Patients, he says, can be put into impossible situations. He'll get insured patients who come to him out of network because they can't get in to see a psychiatrist on their insurance; one patient lamented that insurance wouldn't pay for the medications he prescribed because he was out of network.
"The politicians have given the insurance companies way too much discretion," Jennings says. "They've really put them in charge, which is putting the fox in control of the hen house."
He points to drug formularies, which limit what medicines the insurer covers as a way to keep down costs. "You get into second-guessing what I'm trained to do," Jennings says. "We narcissistic old doctors don't take that so well, especially by someone who can't even pronounce the name of the medicine."
It can take time and a lot of trial and error to find a psychotropic drug that is best suited for a patient. So it can be "a really tough thing to find out" if your medicine is dropped from a formulary or if you switch insurance and it is not on the new formulary, says Lori Jarvis-Steinwert, executive director of the local National Alliance on Mental Illness chapter.
"You've been taking this medication, it's your miracle drug, this is working, it's amazing. I'm feeling so much better. My mind is working, I'm getting great results. Now I'm going to have to pay $670 a month if I want to continue this medicine."
The costs add up
People with very deep pockets can afford the best care; people on the opposite end of the spectrum who are on Medicaid are helped by the fact that Colorado is a Medicaid expansion state with benefits that include mental health services, though that system is also plagued by provider shortages. (House Bill 19-1269 includes Medicaid in its requirement for "an adequate network of providers of behavioral, mental health and substance use disorder services.")
Those in the middle likely feel the financial sting of mental illness the most, Jarvis-Steinwert says. Often, a person who is newly diagnosed doesn't just have to accept their illness, "but the fact that this illness could wreak financial havoc on your life," she says.
Insurance, of course, helps, but copays and deductibles can add up, especially for those living from paycheck to paycheck. "With the high deductible plans, for the working fellow, if I start you off on $360 Trintellix (an antidepressant), about the end of the year you've hit your high deductible and then your insurance begins to help you," Jennings says. "People can't afford a $300 a month medicine."
And when a treatment isn't covered or only partially so, tough decisions may have to be made.
"When you're faced with a child with mental illness, you're so overwhelmed," Jarvis-Steinwert says. "And when you realize that the best care is not going to be covered, you just start spending. If you're middle class, that means you're going to go into your savings, you're going to go into your retirement plan."
Faced with worsening depression last year, Stephanie Surch looked to a new treatment — neurofeedback. But it wasn't covered by her insurance and, at $80 to $100 a session, it wasn't something she could afford.
"I work at a bike shop," she says. "It's no secret we don't make millions there." So she started a GoFundMe campaign, with a goal of raising $6,000.
"In a nutshell," she says, "it illuminated the fact that here I was, a working person with insurance, and I still needed this supplemental fund to help me access things that were crucial to my care and my well-being."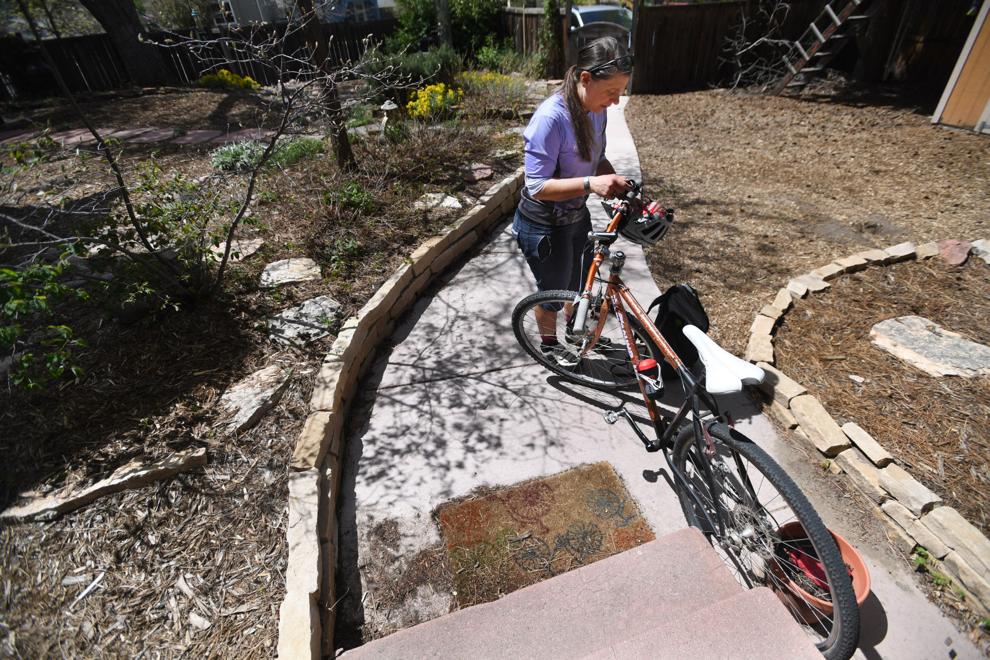 Surch, 41, has had "a lot of mental health struggles over the years," beginning with severe depression at age 12 or so. As with Baatz, though, it took years before she got help. Surch grew up in a working-class family in Pennsylvania. Her parents saw she was struggling, "but they just didn't know what to do," she says.
Neither, necessarily, did the mental health professionals. "I've been diagnosed with like everything under the sun," Surch says — from major depressive disorder to schizoaffective disorder to PTSD to a dissociative disorder. As a result, "I've kind of transcended every level of care … I felt a lot of times like a hamster on a wheel, like I wasn't quite getting anywhere."
She moved to Colorado Springs in 2011 in search of a fresh start. But coming from Pennsylvania, "which is a state that has a pretty robust mental health system," she quickly saw gaps in the Springs, such as a lack of day treatment, or partial hospitalization, programs. (Peak View Behavioral Health was just starting such a program at the time, she says.) Surch was able to find a psychiatrist, though she had to pay out of pocket.
She has been on many medicines over the years, but no longer. "On the whole, medication hasn't been helpful for me," she says. Surch regularly sees a therapist; though those visits are covered by insurance, her copay each time is $65. "For me to see a therapist once a week, that's $260 a month. That's more than people's car payments … There have been times in my life, a lot of times, when I would look at my budget and my bills, and second to my rent was always mental health care."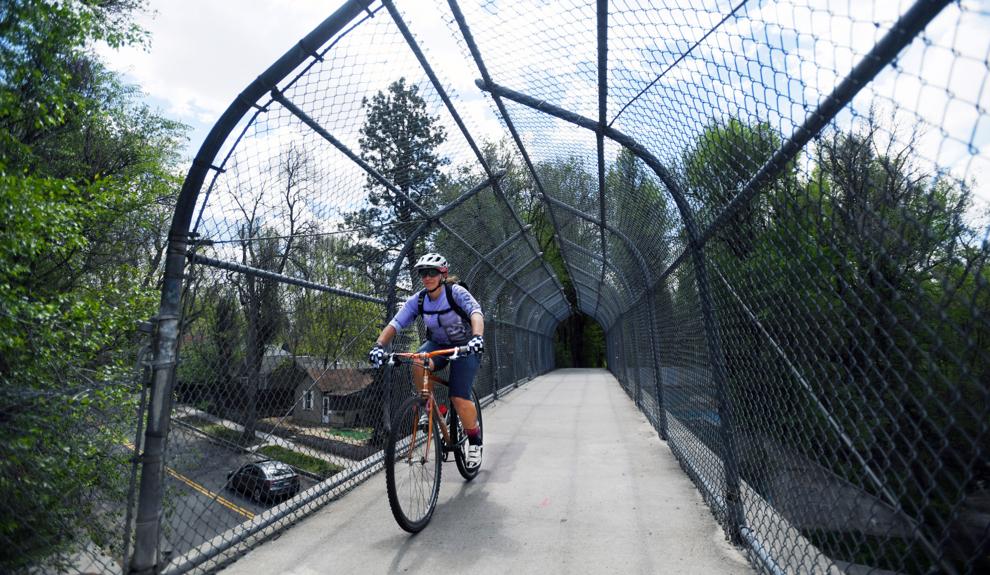 In analyzing the mental health system, she believes the focus is too much on managing symptoms. "I think a lot more emphasis needs to be on the whole person and what is this person's strength, what really helps this person maintain their wellness, what helps them to heal, what gives them joy."
What gives joy to Surch is biking. In addition to her job at Criterium Bicycles, she is active in the local biking community, where she is known to her friends as Robbie Spokes. The support network she has built through biking is evident with her GoFundMe account, which surpassed its goal.
"When people ask me what has been the most helpful in your mental health treatments, hands down I will say it has been riding bicycles," Surch says. "It's the one constant, the thing that has grounded me. Where would I be if I didn't ride bikes? Quite frankly, I don't think I would have made it."