VICTOR • The Victorian building sat on the corner vacant for many years, like so many buildings in this ghostly quiet town in the hills like a rolling graveyard, scattered with splintered wood and rusted metal of shafts and A-frames and other mining skeletons.
In 2017, that old building caught the eye of a passerby from Denver.
"I came into this town," Adam Zimmerli recalls, "and people were immediately like, 'That building is haunted.'"
Now, that building embraces the reputation.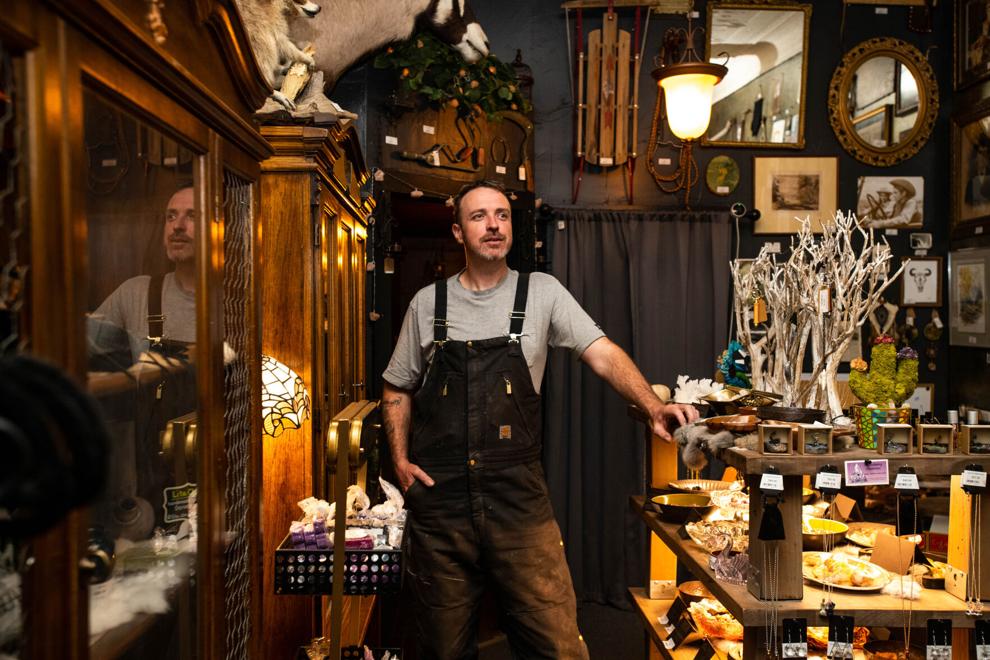 During the 1890s gold boom, it was The Monarch — "the finest gentlemen's club west of the Mississippi," by Zimmerli's understanding. By his hands, black paint and wild imagination, it is now The Black Monarch.
By one publication's account: "a new contender for the scariest place to stay in the Rockies."
Zimmerli revived the old saloon and brothel into a bone-chilling, boutique hotel that has taken the media and internet by storm. Since its 2019 unveiling, The Black Monarch has been the envy of bloggers, Instagrammers, YouTubers and, yes, paranormal investigators. (Reads the warning at the start of one investigation: "This video contains disturbing images and is not suitable for all ages.")
England's The Guardian was another publication that took notice, remarking on the rooms "with different spine-tingling themes to rouse the morbid corners of guest's imaginations."
The seven rooms are the creation of an entrepreneurial builder and rehabber, clearly artistic as he is handy.
Also, Zimmerli might be a bit twisted.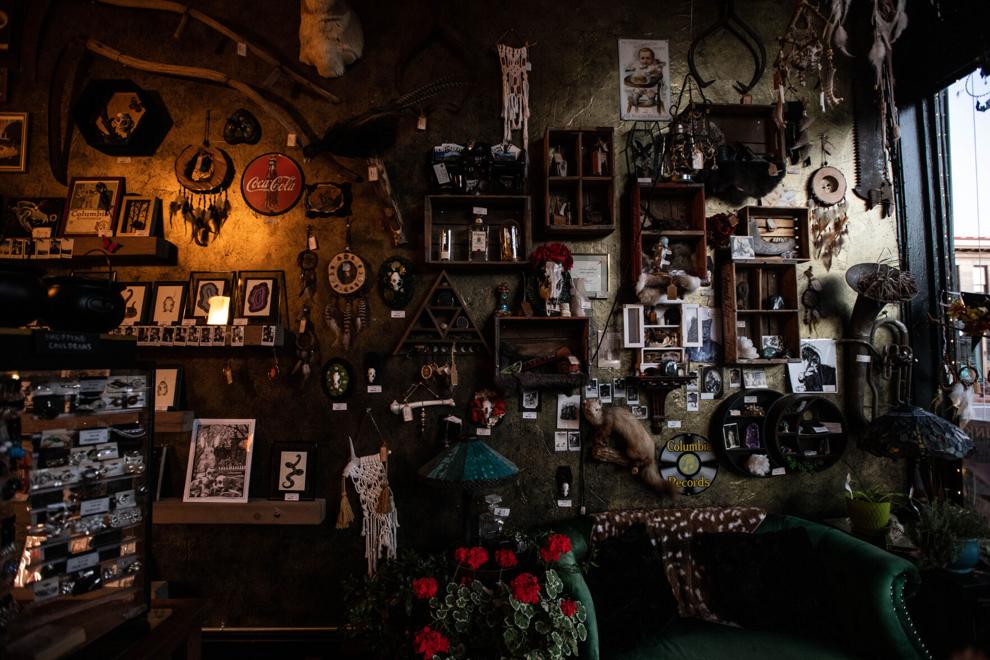 Enter the Dracula room, where the bed appears to be trapped in the blood-thirsty vampire's mouth. Or enter the room named for Elizabeth Bathory, the 16th-century Hungarian countess seen here bathing in her victim's blood.
If you dare, read the news clippings adorning the room for the killer H.H. Holmes. In the room for Jack the Ripper, you have no choice but to gaze at the images of five mutilated bodies.
Other items have turned eyes around the creaking, groaning common areas and bathrooms, everything black from wood floor to tin ceiling: a shrunken head, an encased bat, skulls, pentagrams, scythes and instruments of torture.
The name of another room doesn't fit: Nikola Tesla, who grew his fame in the region. And yet, this room, the biggest, is said to be the most haunted.
Guests here, Zimmerli says, have provided regular reports of a loud party outside when no one in this little town is around to throw such a thing. The reports are the same, Zimmerli says: men shouting, a woman laughing.
This recalls the early days of Victor, populated by many a doomed miner and mistress. Those were days of labor wars, gun fights, fires, train derailments, greed and bloodshed. Those were days of sickness, too. Children rest in the cemetery nearby, including poor Fred E. Krueger, dead at 15 in 1897.
"I think there was a lot of blood and guts and gore," Zimmerli says. "Just tough living."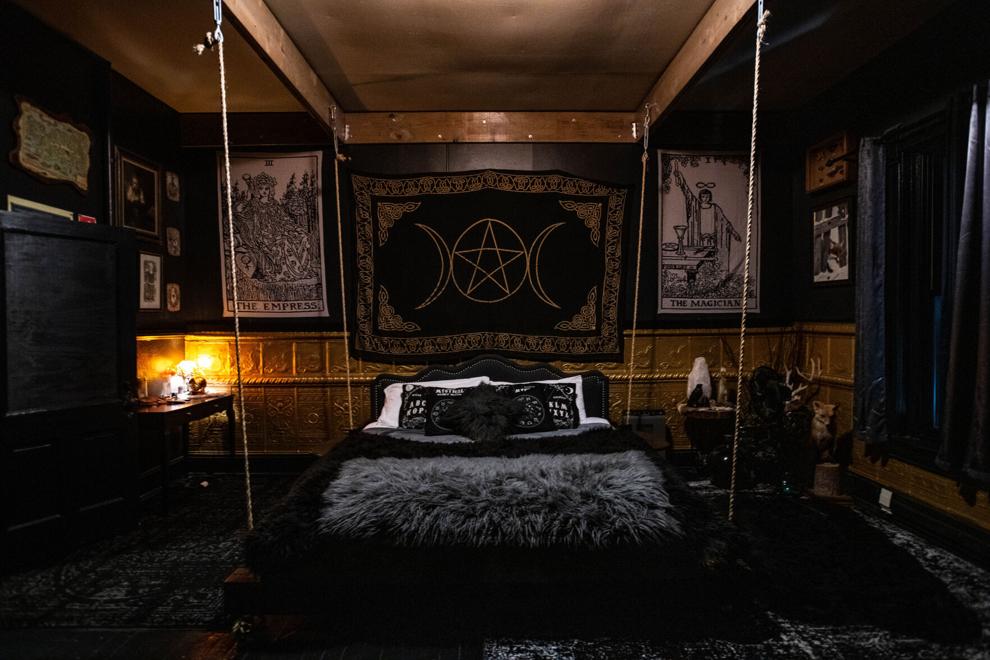 So went his thoughts on that first drive through the dusty town. It wasn't the ghost stories; pretty much everyone has one in Victor. It wasn't the feeling that "this would be a good place to defend against zombies," Zimmerli recalls.
It was the buildings. It was the sad sight of their abandonment. The old Monarch was for sale, he noticed.
After the purchase, he convinced his partner from Denver, Rachel Fogleman, to move into the gutted edifice with no power or running water. It was the middle of winter.
"So we're camping out," Fogleman recalls. "Pooping and peeing in buckets."
Zimmerli pressed on with the electrical and plumbing before the cosmetics. There was no stopping him, Fogleman knew.
"He's always talking about stewardship," she says. "He's always talking about caring for a building and bringing it back to life for the next 100 years."
He had done this restoration work in Denver, what he found to be the most fulfilling of his many enterprises. Zimmerli dropped out of high school to make a living in the concert and construction industries before catching the early wave of Airbnb.
The old Monarch was another investment. Zimmerli insists it was more of a passion project. "A fun thing for me to do, where if I break even, great," he says.
He insists he's more of a practical, "scientifically minded" person. But in the dead of night at the hotel, he's been gripped by fear.
"It'll get you," he says. "When it's quiet, it'll get you."
Little did he know how much of a selling point this would be.
The Black Monarch has garnered a cult following, with people marking their patronage with tattoos and making it a goal to stay in each room. People have gotten engaged and married here. "Now we have Black Monarch babies," Zimmerli says.
People want to be scared. People are weird. They come to this remote place with their tattoos and nose rings and black leather and green hair or no hair. Zimmerli embraces them.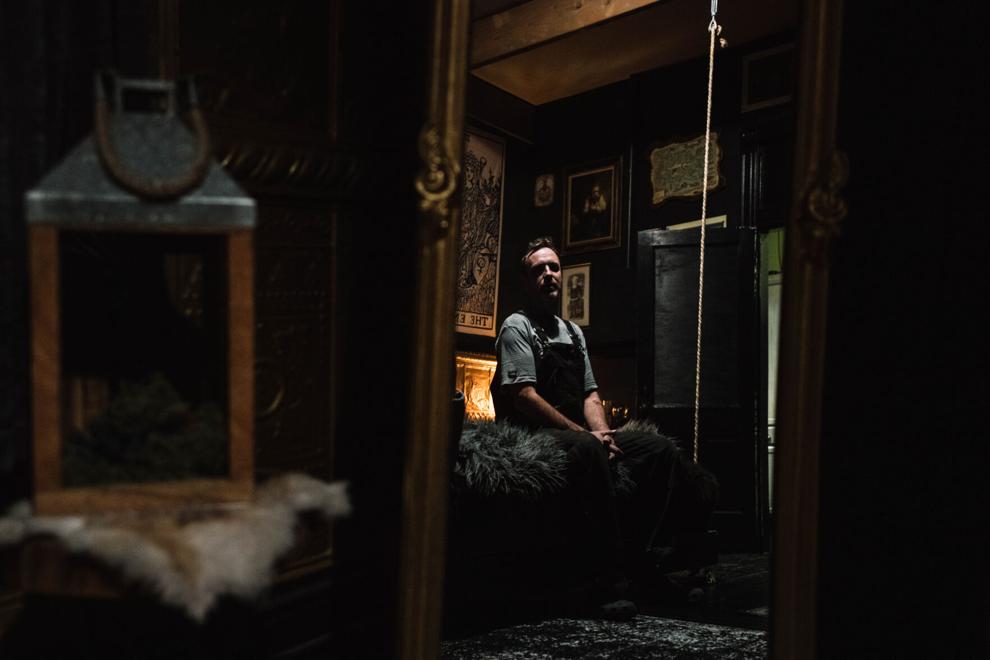 "I'm really happy to make this a place for, you know, goth people and punk people and city weirdos that maybe don't feel invited to small mountain towns," he says. "I'm happy to be home for the odd ducks out there."
Not everyone around town is happy about it. "Yeah, people don't like the black," Zimmerli says. "And they don't like the pink."
It's pink next door. His revitalizing mission continues in this unlikely place: While he's working on another building across the street, he's got this one about done next door. The Best Little Boarding House, he calls it, where he's been living with his black cat, Rose.
The bright colors and theme of country music stars are in stark contrast to The Black Monarch.
"I wanted to do something different," Zimmerli says.
But one thing is the same, he says with a grin.
"It's even more haunted."