INDIAN HILLS • A totem pole of mysterious origins stands beside a colorful bungalow in this sleepy hamlet of ponderosa pine.
It is a nod to the first residents around here. The Utes held claim to this mountainous, creek-fed tract. They are said to have protected it against other tribes, the Cheyenne and Comanche.
But the Native people couldn't overcome the white settlers. They farmed and lumbered these rugged grounds about 25 miles from Denver before turning Indian Hills into a bonafied resort hub in the 1920s.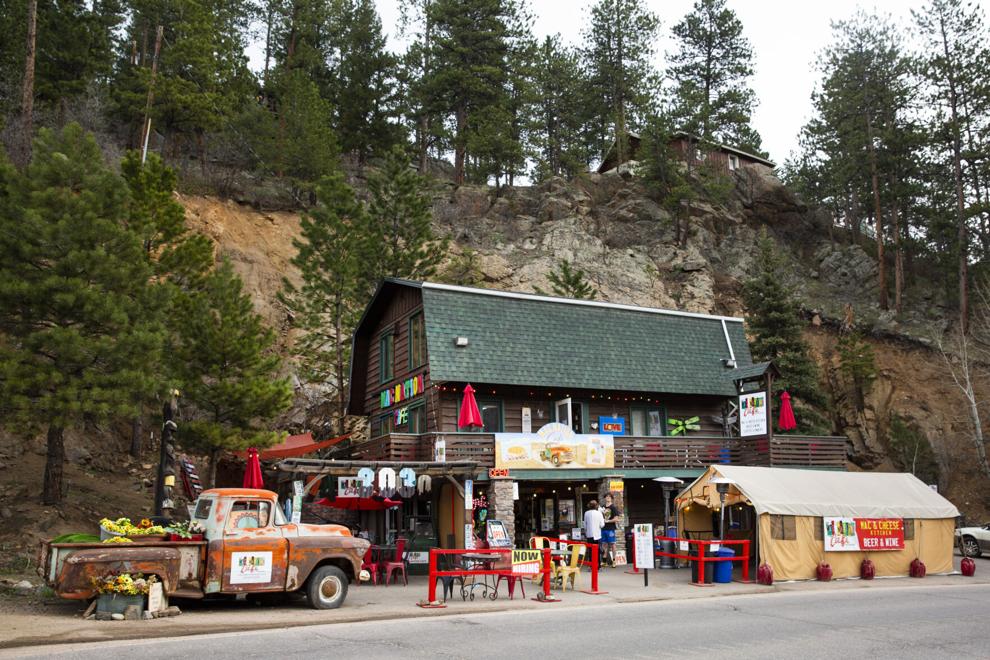 Flash forward, and it is clear who rules today.
It is the young, soft-spoken woman in the kitchen of that totem-neighboring cabin, rustic and eccentric and closely matching the funky local vibe.
Her name is Alton McCullough, a macaroni and cheese maestro. She is president of Mac Nation.
Her mission: "Wowing people."
If drivers peel off U.S. 285 for Indian Hills — perhaps on their way to Red Rocks Amphitheatre or on their way back to the city after mountain excursions — they are very likely doing so for this miniature kingdom of gooey treasure. Other than Mac Nation, the unincorporated community has a post office, a local watering hole, and that's about it. The café draws traffic here not seen since that tourism boom a century ago.
What is it they seek?
"Liquid gold," says McCullough's mom, Kiki Frisbie.
The two opened Mac Nation in 2015. A long-time entrepreneur, Frisbie lent the business knowledge and aesthetic vision, enlivening the place with vibrant peace signs and art and old license plates. Her daughter, meanwhile, started whipping up mac and cheese dishes to honor every state resembled on those plates.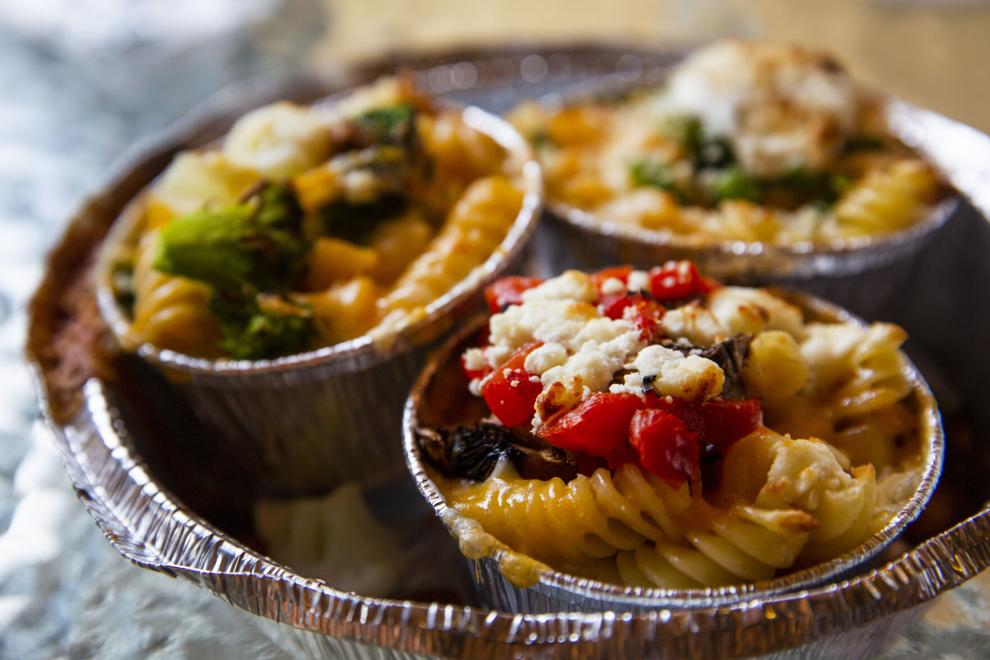 The staple, of course, would be the Colorado, defined by McCullough's own pork green chili and special cheese sauce — rich and creamy and perfectly coating thick rotini noodles in every melty concoction. Her tangy barbecue sauce and slow-smoked pork would create the East Carolina. The Castroville would appeal to vegetarians, with heirloom tomatoes and artichokes.
It started with six on the menu. "It snowballed from there," McCullough says.
Customers now choose from 47 varieties.
"People come in this little tiny restaurant and go, How do you do this many things here?" Frisbie says.
The explanation she gives is her daughter's "freak" organization skills combined with her boundless creativity.
McCullough's culinary imagination took off in New York, where she went to college, swapping the woods and meadows of her Indian Hills home for the concrete and skyscrapers of the city.
She went to study criminal justice — a bit of an odd choice to Frisbie, who knew her daughter as a "free spirit," though on the quieter side. McCullough had worked in restaurants as a teen. That's what she continued to do at some of the Big Apple's fine dining establishments.
And this turned out to be the education that stirred her soul. These were high-energy, flavor-packed places she never experienced back home, places that cracked her shell.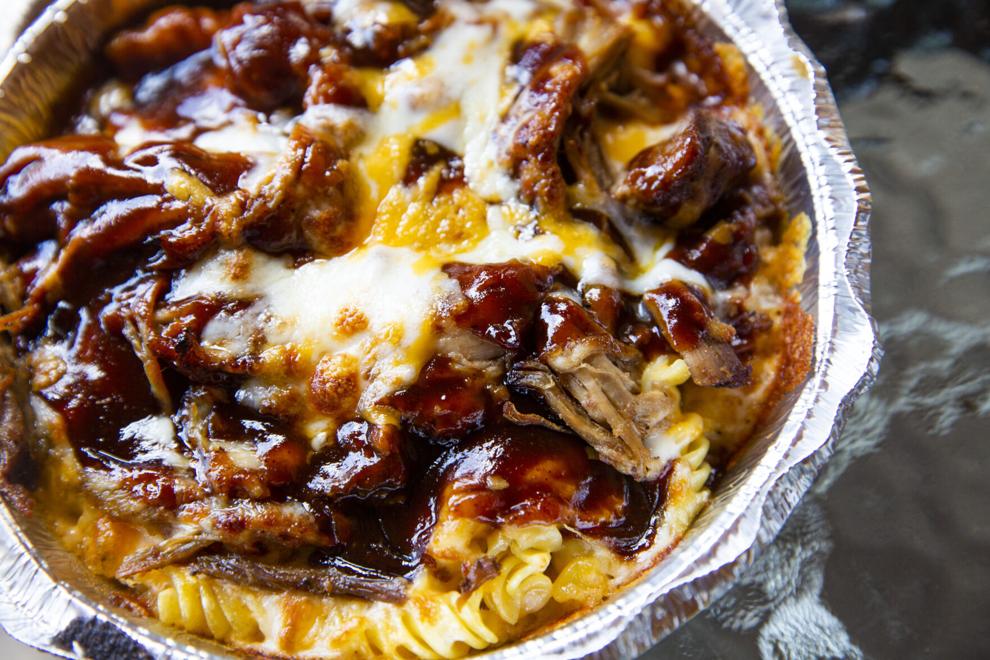 "When I first started in the industry, I wasn't really a people person," McCullough says. "But that became my favorite part, giving good service and making people happy."
She would do so back home. She would work late into the night perfecting a cheese sauce that would take everyone's favorite childhood cuisine to the next level. Slow-smoked meats and veggies would add to the spell.
A building became available down the street. Every cafe that tried to last in Indian Hills never could — "because there's not a big customer base here," McCullough says. A man told her and Frisbie they would be next to start and fail.
He came back later to apologize.
Since opening six years ago, "we've been flying by the seats of our pants," McCullough says.
She says she sells upwards of 300 macs and cheeses on busy days (close to an estimated total family households in Indian Hills). Business has picked up every year with every new regional award and every new recommendation to not miss the unassuming turn off the highway. Some have embarked on a tour de mac — making it a goal to try all 47 dishes.
Could more flavors be on the way? An expansion perhaps?
Frisbie doesn't doubt her daughter. "You can't hold her down."
On the menu
The macs are organized into five categories: pork, beef, chicken, veggie and newer arrivals. All are served in a round tin over a bed of cheesy pasta (gluten-free available). All range between $9 and $16.
The Colorado and East Carolina are the biggest sellers — two stars on the pork side, the biggest side of the menu with 14 items at last check. The Iowa is a favorite of Frisbie's, with blue cheese and bacon. McCullough puts her barbecue ribs to the test with the St. Louis. The New Orleans boasts andouille sausage, cajun shrimp, peppers and onions.
Minnesotans gravitate to ground beef, tots and creamed corn. Another Midwest delight is the Nebraska, with corned beef, swiss, sauerkraut and Thousand Island dressing. Also included is a take on Tex Mex and the Philly cheesesteak.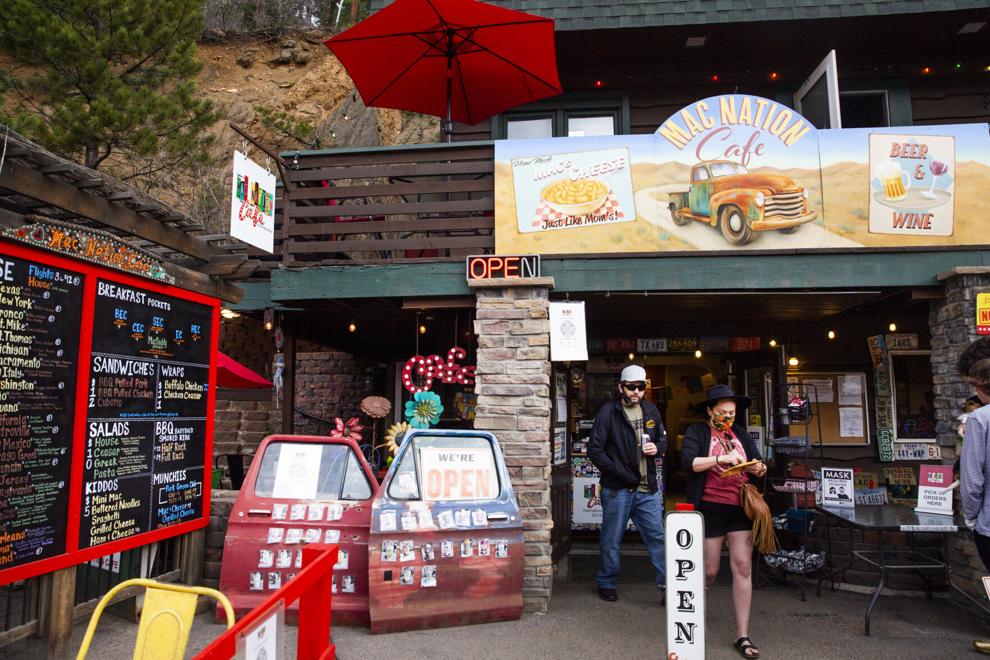 Texas is honored with barbecue chicken and bacon. Buffalo chicken accounts for New York. Curry and teriyaki chicken are other hits.
On the non-meat side, five cheeses shine in the Wisconsin. The New Mexico blends jalapenos, cream cheese and bread crumbs. The Pennsylvania is also popular, with mushrooms, goat cheese and roasted red peppers.
Among other favorites of McCullough's: the Alabama, with sautéed shrimp, bacon, ricotta, sweet corn, tomatoes and green onion; and the Arizona, with ricotta, spinach, tomatoes, garlic, parmesan and seasoned bread crumbs.