Weidner Field, Colorado Springs' new multiuse stadium, officially opens this week with the Switchbacks' regular-season opening game Friday night.
The Switchbacks will host the New Mexico United at 7 p.m. Here are four facts about the new downtown stadium.
Sculpture:
Anyone who enters the stadium is greeted by a massive sculpture known as "The Epicenter." Commissioned by Dean Weidner and brought into fruition by a host of artists and craftsmen, the sculpture weighs 164,000 pounds and cost $4.5 million, a Weidner Apartment Homes news release announced.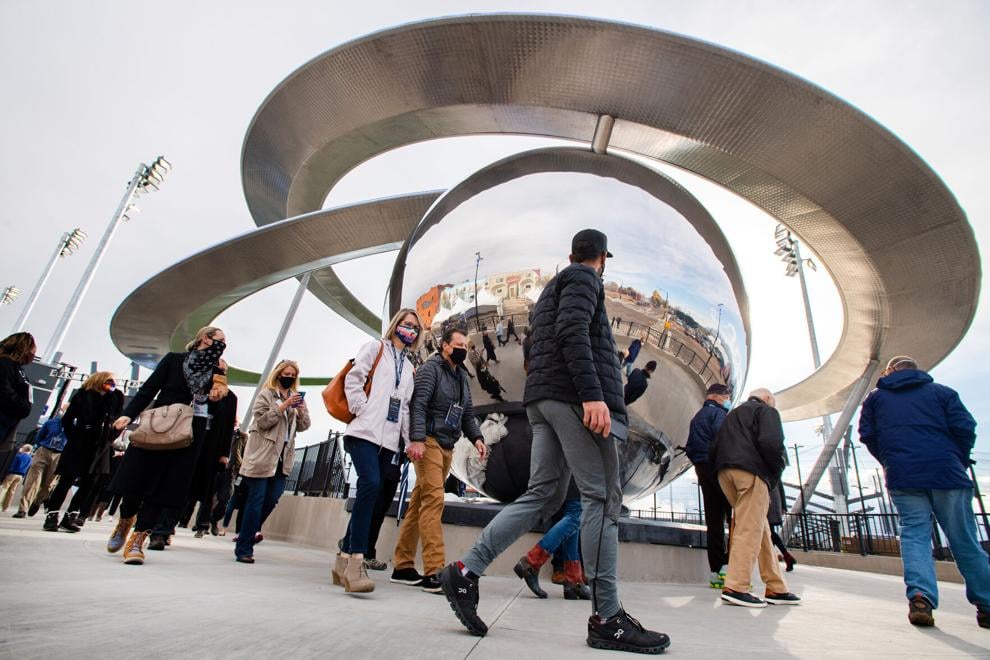 It includes a silver colored sphere surrounded by two sliver rings that resembles the planet Saturn. The rings signify the Olympic rings, a reminder that Colorado Springs is Olympic City USA, the release said.
Since Weidner Field is home to the Colorado Springs Switchbacks, anyone who enters through the front of the stadium will walk through a switchback that rounds the sculpture, Cody Costra, the club's communications manager, said.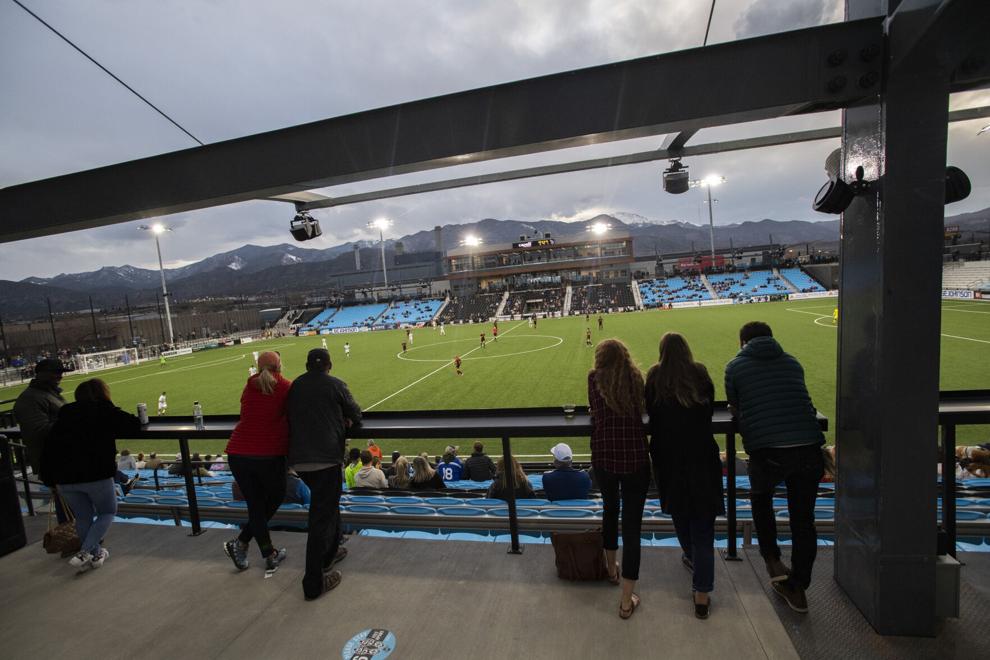 Lights:
All the light fixtures in the stadium are LED, Nick Ragain, the club's president, said. The use of LED lights allows the stadium to host light shows and sync the lighting to music.
"The Epicenter" alone is lit with 1,350 individual LED pixels, the release said.
Unlike fluorescent lighting, which creates intermittent dark images when shooting action at fast frame rates, LED lighting enhance photography and videos shot inside the stadium by providing constant light without intermittent flickering, Nick Ragain said.
Altitude:
The stadium sits at 6,035 feet above sea-level making it the highest elevation stadium of any home team in the American professional system, James Ragain, vice president for the Switchbacks, said.
Turf: 
Weidner Field is the first artificial turf field approved for use by the Federation Internationale de Football Association, Nick Ragain said.
The turf is made of a combination of cork and coconut husk that allows for the ball to roll and bounce more naturally. Unlike rubber, turf the "corkanut" turf does not heat up to extreme temperatures in the sun. Similar to grass, the turf must be watered regularly. The use of coconut husk in the turf combination prevents the turf from floating when wet, Nick Ragain said.
"It's a very high tech, artificial turf field," James Ragain said. "The most natural feeling field to professional soccer players that are available in the world."