Four lawmakers in the Colorado House are looking to move to the upper chamber, filing to run next year for seats in the state Senate. 
According to campaign finance reports from the Colorado Secretary of State's Office, the following House lawmakers are running for the Senate in the 2024 November election, as of Friday: 
 • Rep. Cathy Kipp, D-Fort Collins, for Senate District 14 
 • Rep. Judy Amabile, D-Boulder, for Senate District 18
 • Rep. Dafna Michaelson Jenet, D-Commerce City, for Senate District 21 
 • Rep. Mike Weissman, D-Aurora, for Senate District 28 
All four of the Senate seats will be open come the election, as the seated senators are term limited in 2024. 
Michaelson Jenet and Weissman are also both term limited, meaning they would be unable to re-run for their House seats in the 2024 election. But Kipp and Amabile were elected in 2018 and 2020, respectively. That gives Kipp one more potential two-year term in the House, and Amabile another two terms. 
The House quartet are aiming to replace some of the most powerful Democrats in the Senate, including Senate President Steve Fenberg in District 18 and Majority Leader Dominick Moreno in District 21. Long-time party staples Sens. Rhonda Fields and Joann Ginal represent districts 28 and 14, respectively.
So far, Kipp and Weissman have each raised just over $12,000 for their Senate campaigns, according to the reports. Amabile has raised $47,370. Michaelson Jenet has not reported raising any money. 
Amabile is the only one of the four representatives who has formally announced her campaign, revealing the news in a release last week. 
Yemi Mobolade makes Colorado Springs history, becoming city's first elected Black mayor
"I am proud of the progress we made in the General Assembly this year," Amabile said. "I'm looking forward to continuing this work during the interim, and also connecting with voters in Senate District 18 as I prepare for election to that office in 2024."
Fenberg is endorsing Amabile to succeed him in the District 18 seat. Amabile is also endorsed by House Speaker Julie McCluskie, House Majority Leader Monica Duran, Sen. Dylan Roberts and Reps. Shannon Bird, Karen McCormick and Kyle Brown, according to her campaign.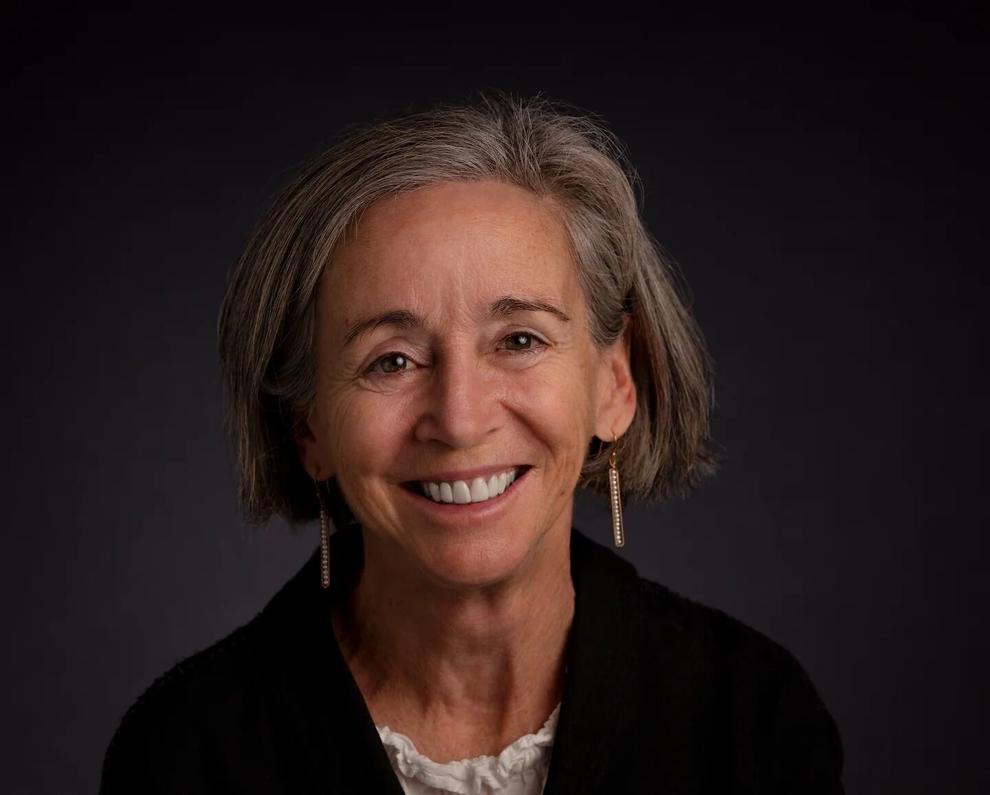 "Judy is the right person to serve as the next state senator from District 18," Fenberg said. "With hard work, strategic vision, and skilled pragmatism, Judy has earned the respect of her colleagues in the state Capitol and shown herself to be a leader who gets things done. I am confident that Judy will continue to deliver for the people of Boulder and for Colorado in the Senate, and I am proud to endorse her."
No one has yet registered to run against Amabile for the Senate seat, according to campaign finance reports. Kipp is also currently running unopposed. 
Weissman could face former state House candidate Cory Parella, a Republican, for the Senate District 28 seat. Michaelson Jenet could come up against Republican Frederick Alfred Jr. for Senate District 21. 
Democrat Lesley Smith, an at-large University of Colorado regent, is running to fill Amabile's seat representing House District 49. 
Two Democrats are filed to run for Kipp's House District 52 seat: Yara Zokaie, a chief deputy assessor for Larimer County, and Ethnie Treick, a community volunteer and former Capitol lobbyist for Xcel Energy. 
Four candidates are running for Weissman's House District 36 seat: Democrat Eric Olsen; Democrat law firm owner Michael Carter; Republican law enforcement officer Pedro Espinoza; and Democrat business attorney Idris Keith, who previously ran for the Aurora City Council. 
No one is currently registered to run for Michaelson Jenet's seat representing House District 32. 
Kelly Brough and Mike Johnston offer plans to tackle arrival of immigrants to Denver