On Sept. 2, the Woodland Park High School cross country teams traveled to the Cheyenne Mountain Stampede to compete in their second 5K race of the season.
The meet was held on the same course that hosts the state championships in late October. The race attracts some of the best teams in all four classes every year, and this year was no different.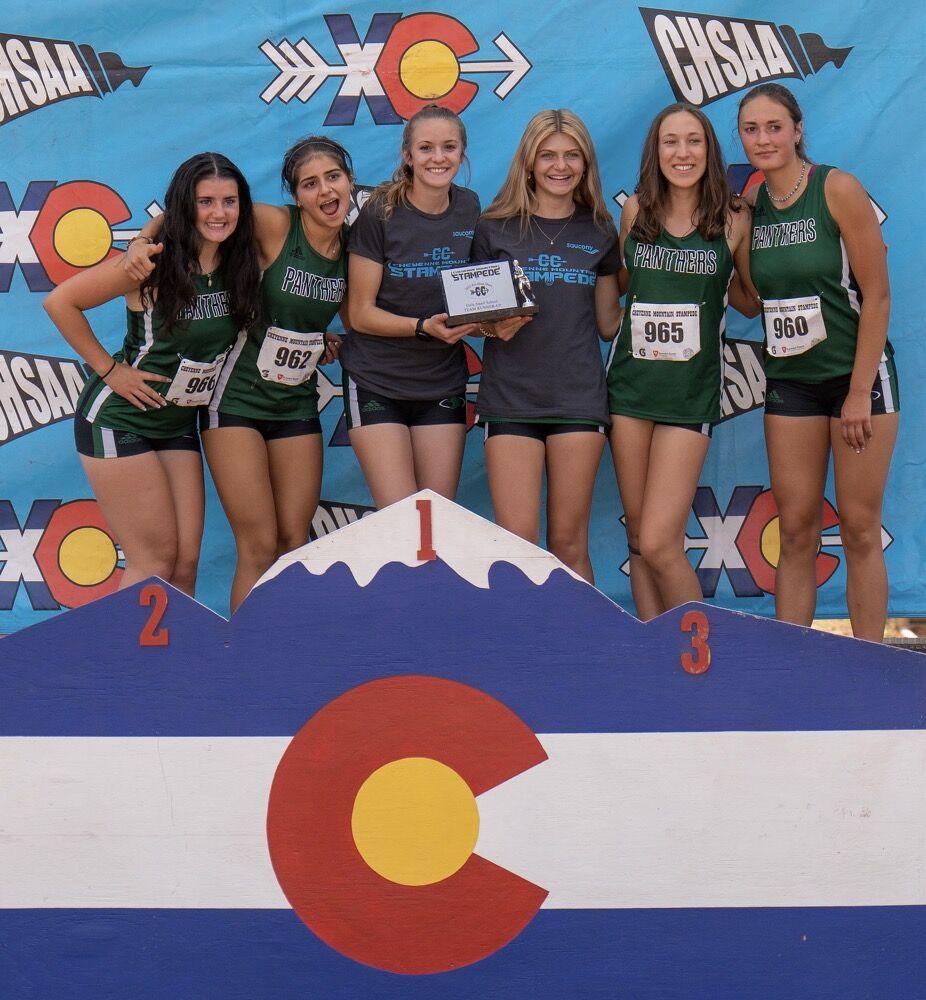 The Panthers competed in the combined 2A/3A race. After the finish, team scores were broken down by class. The boys' and girls' teams finished 2nd in the 3A division. The girls' team actually tied for first place but finished second on tie-breaker criteria.
In cross country, the teams run seven runners on varsity. The Top 5 runners count in the scoring. The sixth runner determines a tie-breaker. University High School's sixth runner finished in front of the Panther's sixth runner to give them the victory.
Individually, it was a fantastic day for Woodland Park's Emma Graber. She finished first out of 131 other runners from class 2A/3A. "And she didn't just win. She dominated, winning the race 24 seconds ahead of the second-place finisher," said Coach Jeremy Grier. "Emma has been practicing really well. Coach Ricks and I knew she was ready to have a breakthrough race."
Graber qualified for state individually last year and helped lead the girls' team to a state qualification. She is looking to do both again this year.
The cross-country team competed at the Harrison Panther Invite Sept. 9 and will next compete at Fountain-Fort Carson High School Sept. 17.
Go Panthers!