WOODLAND PARK • Bowls, hundreds of them, were the source of giving for the art students in the six schools in the Woodland Park School District. Of clay, paper and gourds, the bowls served as vessels for the community event last week when parents, students and friends dined together at the Ute Pass Cultural Center.
The Empty Bowls Dinner, the 11th annual, is a fundraiser for the Community Cupboard, a nonprofit organization that fills gaps in food needs for people in Teller County.
By design, the meal is simple: soup, bread and water. "The idea of eating this simple meal together is to remember that not everyone has enough food," said Lauren Lehmann, who teaches art at Gateway Elementary School. "During this holiday time of feasting we want to remember the people in the world, and our own community, who need help with groceries."
Participants are asked to contribute $10 apiece for the meal as well as the bowl.
A variety of local restaurants, grocery stores and individuals made and donated soups for the event.
"Students can make a difference in the community by making their beautiful bowls that they love so much and then give them up to help someone else," Lehmann said.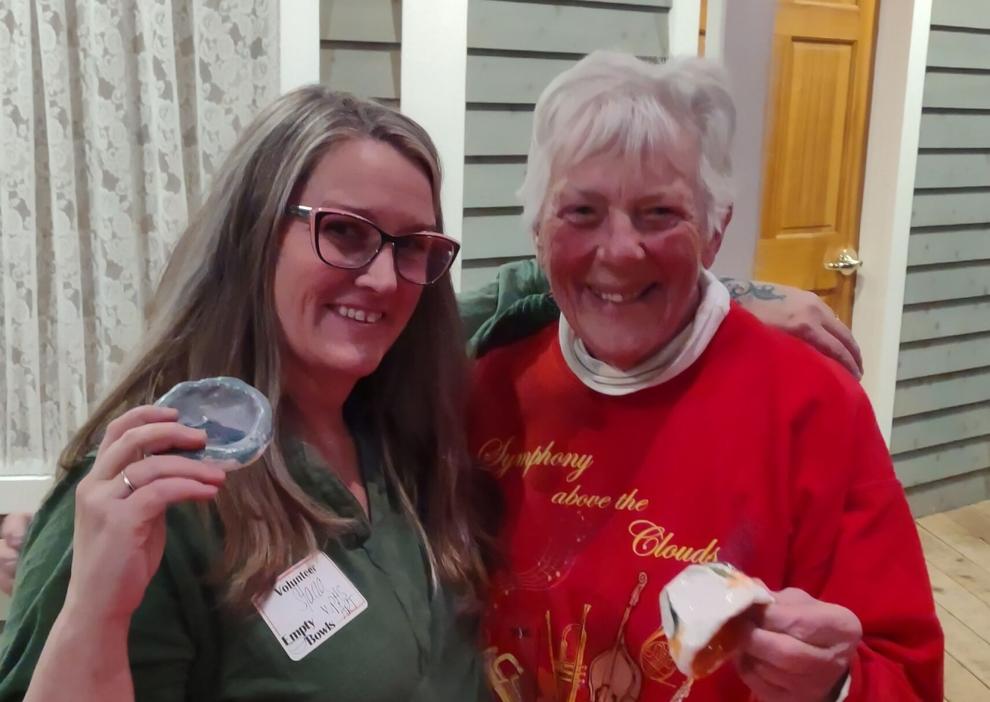 The event contributed $1,500 to the Community Cupboard, said Susan Tanner, the cupboard's director.
The needs are greater these days, Tanner said. "I think we are going to be buying a lot of turkeys for Thanksgiving," she added.