The Road Not Taken: The art of poetry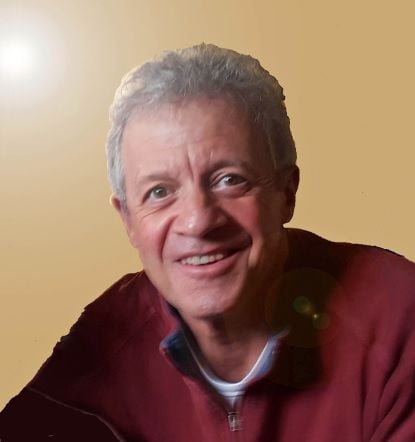 The motivations for writing poetry include expressions of love, friendship, happiness, remorse, and the fear of death, all of which are universally shared sentiments and emotions. Indeed, when 16th century poet Sir Philip Sidney questioned in a poem how to find a worthy topic, he famously wrote in "Astrophel and Stella," "Fool, said my muse to me, look in thy heart and write."
Shakespeare provided the most nuanced view into the human heart, capturing the pining Romeo who cried, "This bud of love, by summer's ripening breath, / May prove a beauteous flower when next we meet." But he also understood that base actions can corrupt our hearts, noting in Sonnet 94, "For sweetest things turn sourest by their deeds; / Lilies that fester smell far worse than weeds."
The role of fantasy is prominent in great poetry, as evidenced by John Donne's evocative tribute to his dearest love in Elegy X, "The Dream." When two loves are apart, the imagination — fantasy — is invoked, "So, if I dream I have you, I have you, / For all our joys are but fantastical."
In the 19th century, Emily Dickinson crafted uncanny imaginative poems that haunt the mind. Often dealing with death and immortality, she captured the silent agony of the troubled soul with a poem that began, "There's a certain slant of light, / Winter afternoons — / That oppresses, like the Heft / Of cathedral tunes." Note that she compares something visual (light), with something audial (tunes), which provides additional dimension. And, "When it comes, the Landscape listens — / Shadows — hold their breath — / When it goes, 'tis like the Distance / On the look of Death."
One of the superlative poems in modern history is John Keats' "Ode to a Nightingale," written in one day in 1819, beneath a plum tree in Hampstead. My wife and I had the pleasure of visiting his home and stood in silent awe at the area where he sat composing the poem. Keats, who lived just 26 years, is considered one of the premier poets in the English language.
In this ode, the narrator laments his mortal state and compares it with that of the imagined immortality of a Nightingale, which in the poem appears to die, but doesn't. He grieves that " … for many a time / I have been half in love with easeful Death," and observes the timelessness of the bird's sweet song, "The voice I heard this passing night was heard / In ancient days by emperor and clown … ."
Despite this flight of fancy in which he seems to lose himself, he inevitably must return to the solitude of mortal reality: "Forlorn! The very word is like a bell / To toll me back from thee to my sole self!" The poem concludes with a perplexing reflection: "Was it a vision, or a waking dream? / Fled is that music: — do I wake or sleep?"
Because the human mind struggles when contemplating our mortality, we have William Wordsworth to thank for a deeply spiritual exploration of that vexing matter in "Intimations of Immortality." It begins with a sense foreboding and imminent grief, but transitions into joy because the narrator experiences a revelation, that "Our birth is but a sleep and a forgetting." That sentiment reflects Platonic thought, that the soul pre-exists our birth, and when in infancy, we subsequently experience "Shades of the prison-house," which is our mortal existence. It's a deep but accessible poem with a rich, spiritual message.
From these glimpses into the minds of great poets emerges a theme of the interior world of the human imagination, which embraces love as deeply as it fears death, while longing for immortality. They provide hope when we are most in need.
Philip Mella serves on the 4th Judicial District Nominating Commission and is a health care administrator with a passion for history, politics and the written word. He also served on the Woodland Park City Council for seven years. Email Philip at roadnottaken@pikespeaknewspapers.com.