Across the Pikes Peak region, we return to our favorite trails for the exercise, views and fresh air. We might not think twice about their names.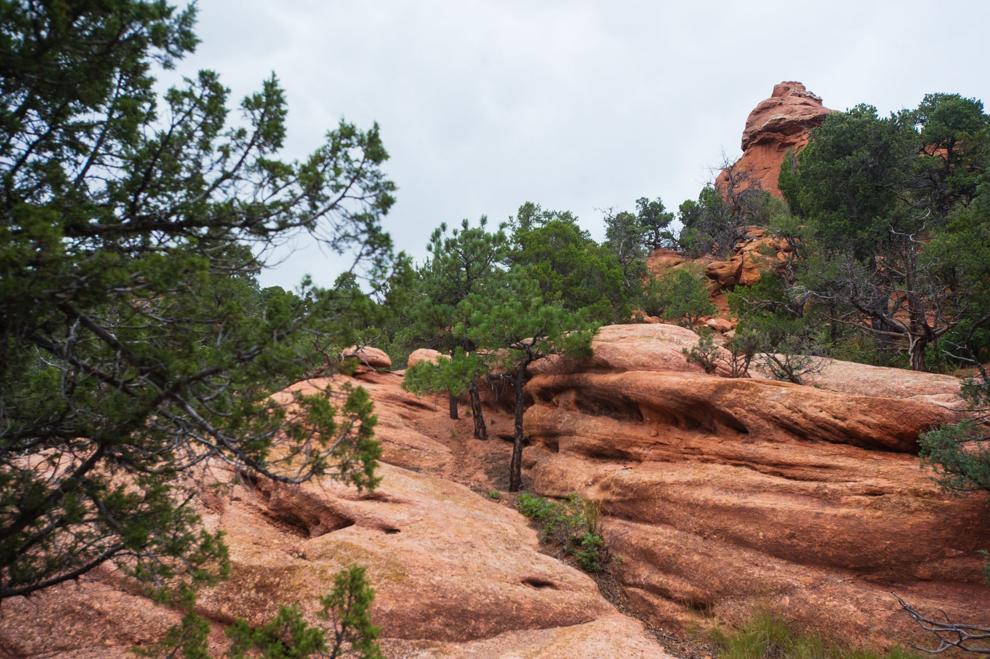 A closer look reminds that this is a region as rich in history as it is nature:
Aiken Canyon Trail: Renowned 19th-century ornithologist Charles Aiken first surveyed this hilly landscape of red rock south of Colorado Springs. He identified more than 75 bird species, many of which are still spotted today on the loop through The Nature Conservancy preserve.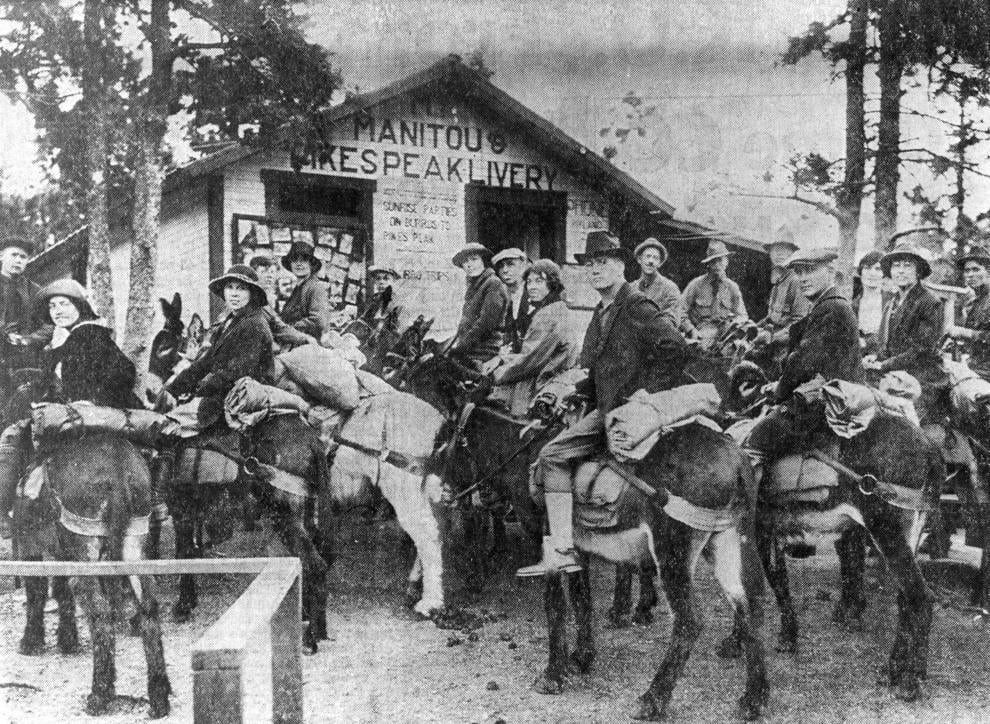 Barr Trail: Fred Barr is the man behind the region's most celebrated trail. Finished 101 years ago, his ambitious path to the top of Pikes Peak was the ultimate excursion for his burro business.
Blackmer Trail: One of the premier loops in Cheyenne Mountain State Park honors Henry M. Blackmer, a prominent lawyer and business man in Colorado Springs' early days. Local historian Eric Swab finds Blackmer to be among the founding board for Spencer Penrose's Pikes Peak Camping and Mountain Trail Association. Blackmer's other associations included the Cheyenne Mountain Country Club.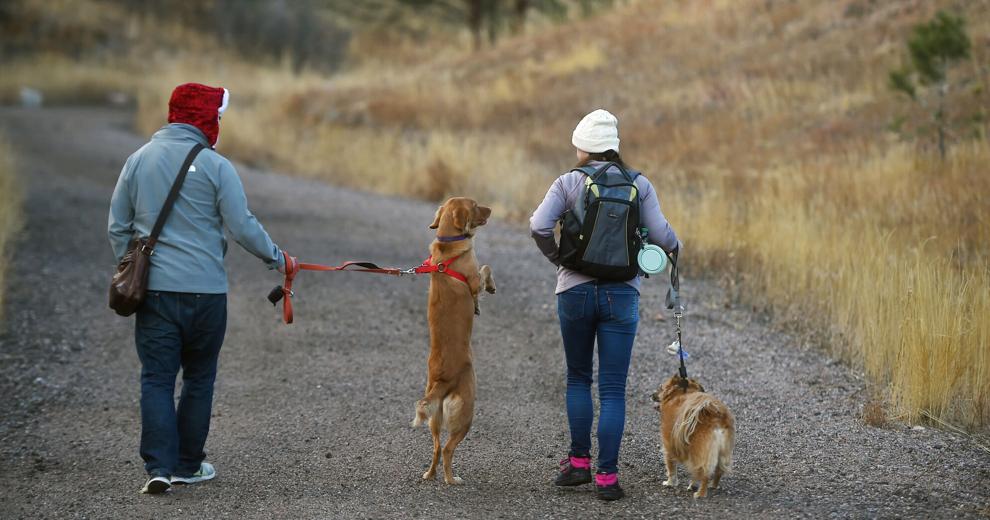 Blodgett Trail: Skirting beneath the rocky peak that centerpieces the open space of the same name, the trail finds itself in a vicinity dominated by the Blodgetts in the mid- to late-1800s. The Air Force Academy now sits on the family ranch.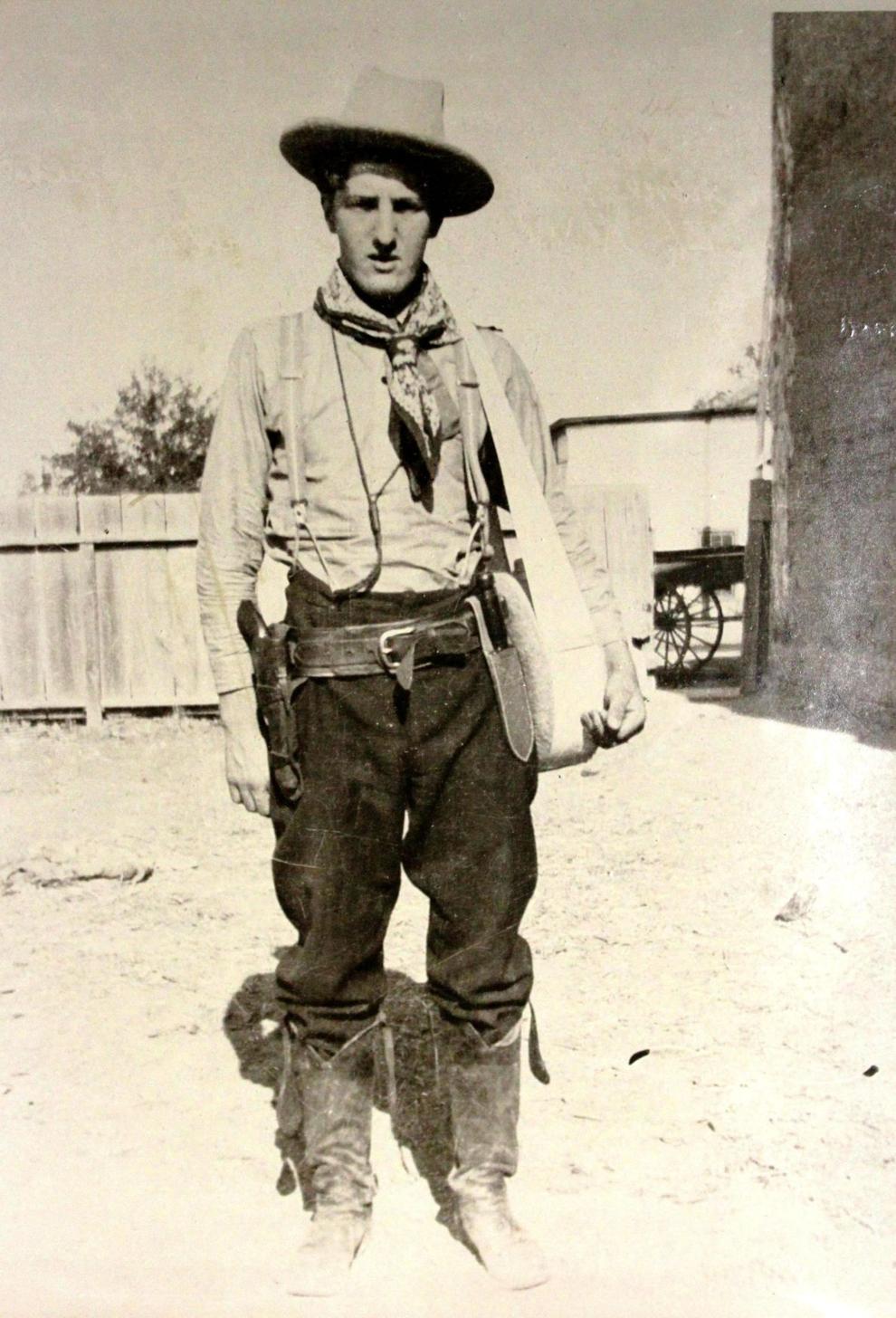 Bock Trail: However short the path in Red Rock Canyon Open Space, the namesake is no small deal. "The citizens of Colorado Springs should thank John Bock," an official said at the time of the city acquiring the property in 2002. "He is the reason we have this park." After years of industry and dumping here, and more years of back-and-forth plans for grand development, Bock is ultimately credited with preparing the land for the recreation paradise it is now.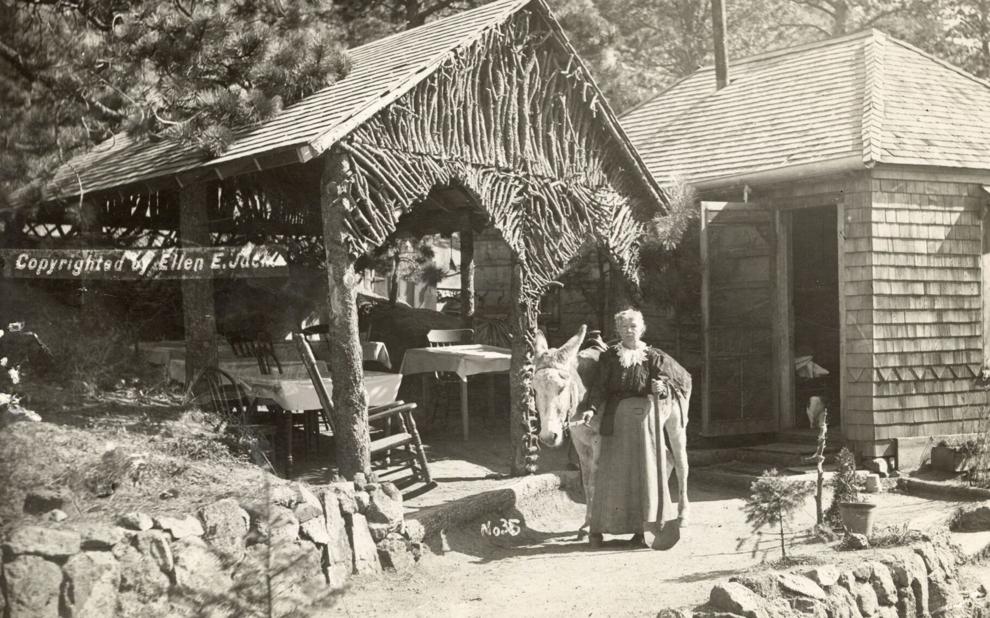 Captain Jack's: The trail high in North Cheyenne Cañon bears the name of one of the Pikes Peak region's most mysterious, colorful characters. Born in England in 1842, Ellen Elliott Jack went on to make home along the canyon's old toll road and serve tourists. She'd be pictured in her element: candle on her hat, pickax in one hand, pistol in the other.
Mount Cutler Trail: Philanthropist Henry Cutler saw to some of Colorado College's first buildings. His contributions were enough to have him honored by a mountain in view; one of North Cheyenne Cañon Park's most popular trails goes up it.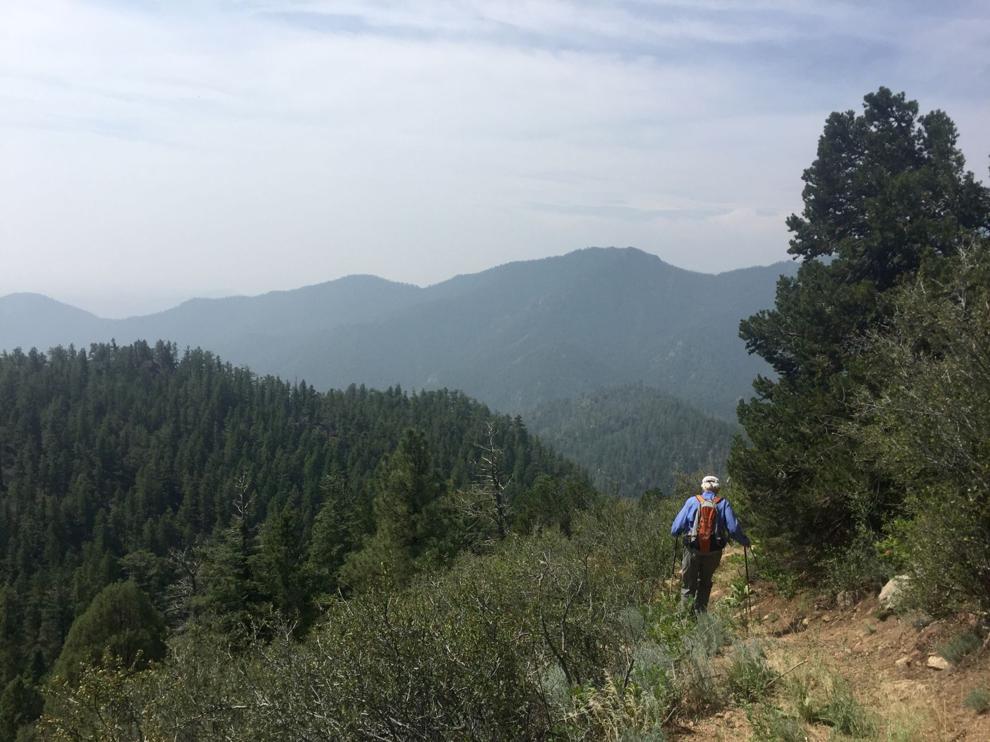 Dixon Trail: Ascending Cheyenne Mountain, the name recalls homesteader Thomas Dixon, who claimed land here in 1917. During the trail's construction — it opened in 2018 — builders said they came by a dried pond, said to be where Dixon raised frogs. Supposedly, he heard there was a demand for frog legs down at The Broadmoor.
Heizer Trail: Sharply rising from Cascade into Pike National Forest, this trail's history is thought to be nearly as old as Barr Trail's, but it's not nearly as well known. It's named for David N. Heizer, the Colorado Springs mayor who helped develop the community up Ute Pass in the late 1880s.
Intemann Trail: After Paul Intemann's death in 1986, a group of volunteers came together to make the Manitou Springs city planner's dream come true. The Intemann Trail was born — a splendid, nearly 6-mile tour of the mountains around Manitou.
Perkins Trail: The main thoroughfare in the heart of Garden of the Gods is named for the person who made it a public amenity. Upon his death in 1909, Charles Elliott Perkins' land was donated to the city on the condition it would be a park free to all.
Mount Rosa Trail: Rose Georgina Kingsley is regarded as the first woman to record a trip up the broad, regal summit commanding views from town. It's believed the author spent about a year in the Springs starting in 1871, contributing to founder Gen. William Jackson Palmer's Out West newspaper.
Santa Fe Trail: If you're on this regional trail between Colorado Springs and Palmer Lake, you're on the old bed of the Atchison, Topeka and Santa Fe Railroad, which branched out from Kansas beginning in 1859.
Section 16: This is how we know a loop trail in the Springs' southwest mountains and another through the pines of Black Forest. After Colorado's statehood, the properties found themselves on square-mile sections of trust land meant to financially benefit schools. This was a concept of Thomas Jefferson's "Jeffersonian Grid," drawn amid westward expansion.
Templeton Trail: The primary trail around Palmer Park shares the name with Templeton Gap, marking an area believed to once be roamed by AJ Templeton. Next time you're driving around this northeast side of town, imagine a slender, raggedy veteran of the Mexican-American War driving cattle between the bluffs.
Contact the writer: seth.boster@gazette.com