CHARIS BIBLE COLLEGE HONORED IN CONGRESS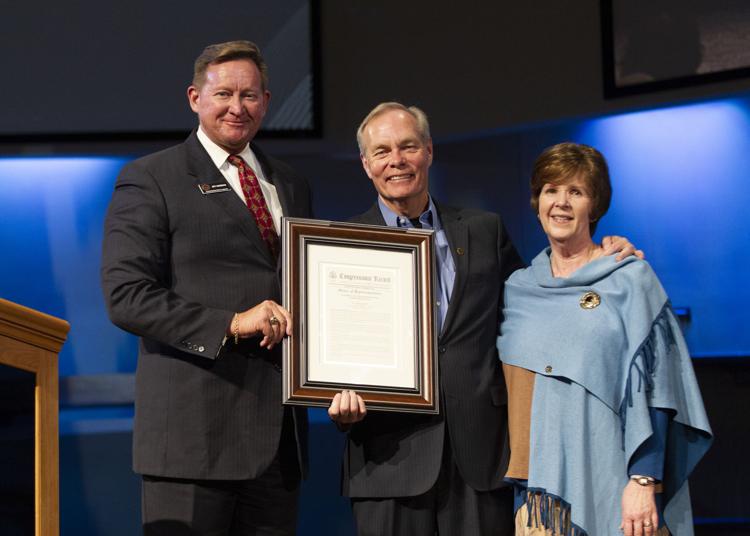 Colorado State Rep. Doug Lamborn (5th Congressional District) on Sept. 24 publicly honored Charis Bible College in Washington, D.C. before the 116th Congress of the United States, ahead of the college's 25th anniversary.
Originally known as Colorado Bible College, Charis Bible College was founded in 1994. It has grown from graduating 33 students from its main campus in Woodland Park to graduating students worldwide on its other 26 U.S. and 22 international campuses.
Lamborn called it "nothing short of miraculous."
"In my district, the Charis campus provides multiple programs of Bible-based education, including a practical government degree. It also hosts faith-based events throughout the year with discussions on Christian art, culture and politics. Charis Bible College was created by Andrew Wommack, who has been a pioneer in Christian education and ministry. His vision to have men and women steeped in scripture has changed countless lives in my district and around the world," Lamborn said.
On Sept. 28, Charis Bible College celebrated its 25th anniversary on campus with alumni, students and invited guests. Jeff Anderson, senior advisor for Faith Outreach, presented Wommack the Congressional Record on behalf of Congress and Lamborn.
BREIT AWARDS BANQUET HONORS THOSE WHO HELP PRESERVE LOCAL HISTORY
The Teller Historic & Environmental Coalition announces its third annual Breit Awards banquet, scheduled from 3-6 p.m. Oct. 27 at the Ute Pass Cultural Center in Woodland Park.
T.H.E. Coalition is recognizing individuals and organizations who work to preserve regional history. Last year, Gold Camp Victorian Society, the Pikes Peak Historical Society and Museum and Larry Black were honored. This year's banquet recognizing the John Wesley Ranch and Retreat; the Sanborn Ranch and Western Camps; and Lucile Fehn, a former Teller County Commissioner and a T.H.E. Coalition co-founder.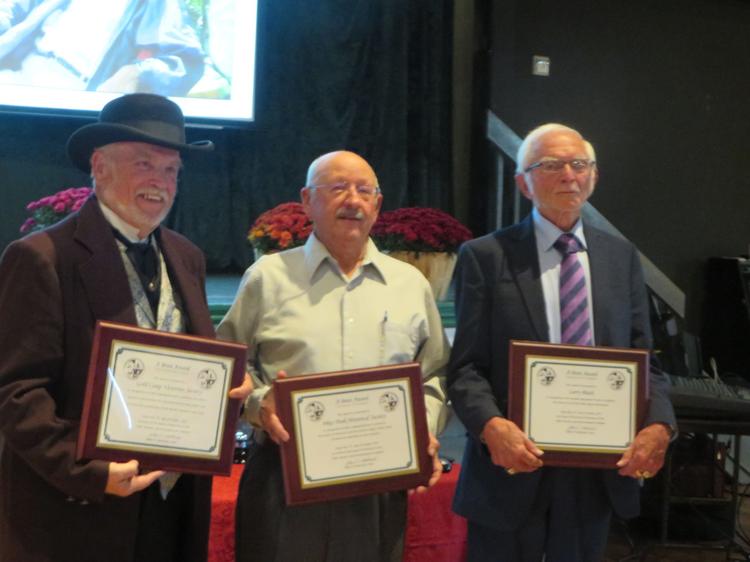 A fundraiser for T.H.E. Coalition, the banquet also honors the memory of, and is named after, Doris Eileen "Dee" Breitenfeld, another of its founders, who passed away in 2014 and had a passion for preserving local heritage.
This year's awards theme is "Recognizing Our Historic Legacy," symbolizing the importance of remembering the region's past as a way of understanding and interpreting the significant events of the present and the future. Highlighting the banquet agenda, in addition to the awards presentations, will be an historic summary presented by Kathi Pilcher of the Harvey Girls, who worked in the many Harvey Houses along the Santa Fe Railroad lines and musical entertainment by Miss Debbie Martin. The main program will be the showing of a rare video of the last train of the Midland Terminal Railroad in 1949, narrated by Mel McFarland. The banquet meal is catered by the Swiss Chalet.
For more information, to become a sponsor and/or to register for attendance, contact David Martinek at 719-213-9335 or Sherri Albertson at 719-650-4089. Tickets are $50 each or $375 for a table of eight. RSVP by Oct. 21. Proceeds support T.H.E. Coalition's continuing project to renovate and rehabilitate the Midland Depot at Divide and to convert it into a viable asset for Teller County.