The Teller County Business Buzz highlights the local economic scene, promotions, acquisitions and expansions. Contact Pat Hill at pat.hill@pikespeaknewspapers.com or 686-6458 for the chance to be featured.
SPRING CHAMBER BUSINESS EXPO VENDOR BOOTHS AVAILABLE
Vendor booths are now available for reservation at the Greater Woodland Park Chamber of Commerce's Spring Chamber Business Expo in April.
Chamber member booth rental is $65, with an additional $5 cost for electricity. Non-member booth rentals are $130.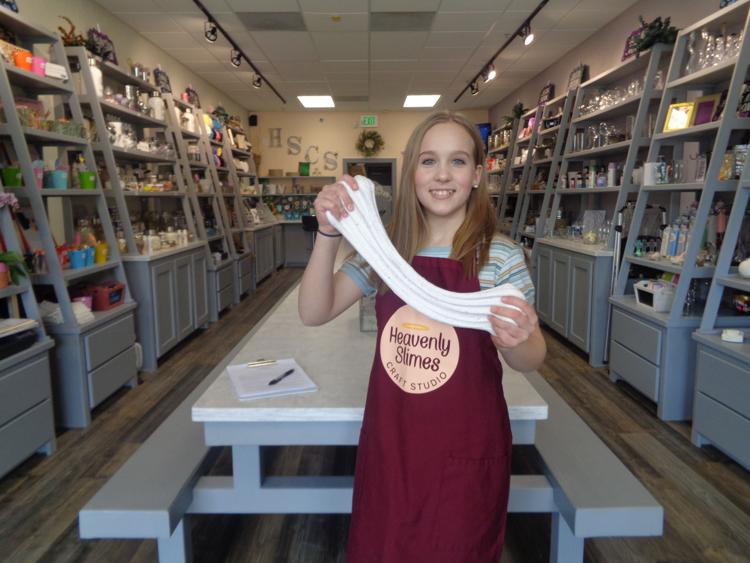 The event, hosted at the Ute Pass Cultural Center from 5-7 p.m. April 11, sees an average attendance of 200 people. Vendors may reserve booths online at tinyurl.com/y58r432g, or download the application at tinyurl.com/yxz3tecl. Applications must be received by March 22.
THINK IT AND MAKE IT AT HEAVENLY SLIMES CRAFT STUDIO
Ceramics, candles, chapstick, oils for shea butters, sachets, hand-knit blankets, soaps — you can make it all at the new Heavenly Slimes Craft Studio in the Safeway plaza. Recently opened by Kristine and Rodney Ronney, the store features workshops and instructional videos for making each item. Materials range from wood, glass, sand and canvas to slime, ceramic and bath bombs. It's a DIY choice.
SHEA KERSH, PA-C, JOINS VANGUARD SKIN SPECIALISTS' WOODLAND PARK OFFICE
Vanguard Skin Specialists recently announced the addition of Shea Kersh, PA-C, to the Woodland Park office.
"I am excited to welcome Shea Kersh, PA-C to the Woodland Park office," dermatologist Dr. Vinh Chung said. "She is a highly skilled PA with 12 years of experience in dermatology. She has been taking care of patients in Colorado Springs, and now she'll provide excellent care in Woodland Park."
Shea Kersh, PA-C, has a specific interest in skin cancer screening and diagnosis, but she is also proficient in treating acne, psoriasis, atopic dermatitis, and other dermatology conditions. After growing up in east Texas and graduating from Texas A&M University with a BS in biomedical science, Shea earned a master of physician assistant studies from Texas Tech University.
Shea recently moved to Woodland Park with her husband.
She said, "I love living in this community, and I look forward to taking care of patients here."
Dermatology and plastic surgery practice Vanguard Skin Specialists has been serving patients in Woodland Park for nearly 10 years. The practice sees patients in Woodland Park for skin examinations, consultations, and a range of dermatological conditions. For patients who need Mohs surgery for treatment of skin cancer, the practice performs consultations in Woodland Park and surgical procedures in Colorado Springs.
Vanguard Skin Specialists accepts Medicare and Tricare, as well as most commercial insurances. Their Woodland Park office is located at 41 Colorado 67, Woodland Park.
- Compiled by Pat Hill and Breeanna Jent