CAMPING MADE EASIER THROUGH USER-BASED REVIEW WEBSITE THE DYRT
Colorado hikers, campers and outdoors enthusiasts have no shortage of campgrounds, hiking trails and open spaces to explore and enjoy, but sometimes a lack of photos and reviews of these spaces can leave more to be desired.
That's where The Dyrt comes in. Touting itself as "the TripAdvisor of camping," The Dyrt, founded in 2013 by Sarah Smith and Kevin Long, the website was born to fill this gap in outdoors resources.
"We grew frustrated searching online for info on campgrounds and outdoor adventures," Smith, who is based in Oregon, said. "It was really hard to find a campground online and hard to get a good sense of that campground and most times you couldn't find pictures."
The Dyrt works with an "active, engaged" community of campers around the country to curate content, and users can win prizes through monthly contests for submitting their content — reviews and photos of campgrounds — to the website, Smith said.
Colorado is highly ranked, with 1,230 campgrounds, according to The Dyrt.
The Dyrt lists campgrounds that fit several categories, from bookable campgrounds, to drive-in, walk-in and hike-in, to those with cabins, RV sites, tent sites and more.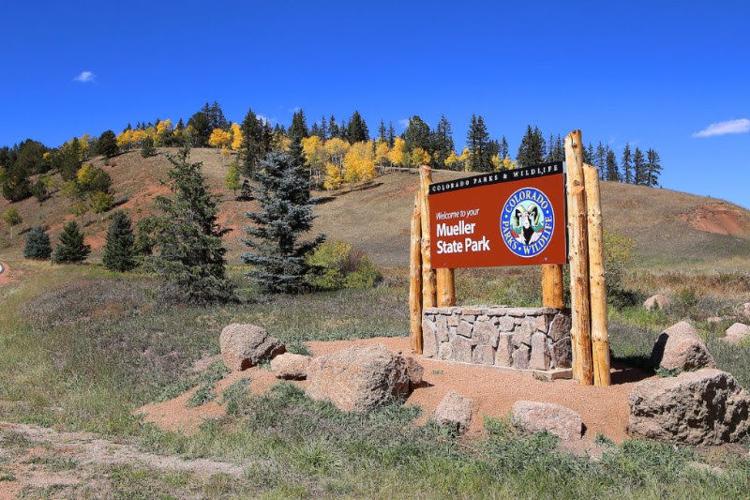 In Teller County and Ute Pass, Mueller State Park in Divide is ranked as the site's No. 7 Colorado campground. It's also the site's most popular campground in the area according to users. One camper, identified as Kayla K., said of Mueller, "The hikes we went on were beautiful … We saw the park ranger ride through about every half hour to hour during our weekend stay. I would definitely stay there again!"
Teller County and Ute Pass dominated the list of the 12 most popular campgrounds near Colorado Springs. Other highly rated area sites included LoneDuck Campground in Cascade, at No. 3; The Crags Campground in Divide, No. 7; Cripple Creek KOA in Cripple Creek, No. 9; Pikes Peak RV and Campgrounds in Manitou Springs, No. 10; Cascade-Chipita Park/Woodland Park, No. 11; and Red Rocks Group Campground in Woodland Park, No. 12.
"We love being a part of this community and (our users) feel they are giving and getting a lot of good content, so it's exciting for outdoors and camping enthusiasts," Smith said.
-Written by Breeanna Jent
SALES TAX INCREASES JULY 1 IN UPRH SERVICE DISTRICT
On Nov. 6, voters of the Ute Pass Regional Health Service District overwhelmingly supported ballot initiative 7A, which would increase sales tax within the District by one-half of a cent.
Effective July 1, those collecting and reporting sales tax within the Regional Health Service District will need to increase the amount of sales tax charged by one half of a cent. As such, submit the one-half of a cent sales tax to the state via normal reporting, but under the special district category.
-Compiled by Breeanna Jent