Lake George Charter School celebrated Veterans Day honoring and thanking local veterans with special tributes and patriotic songs.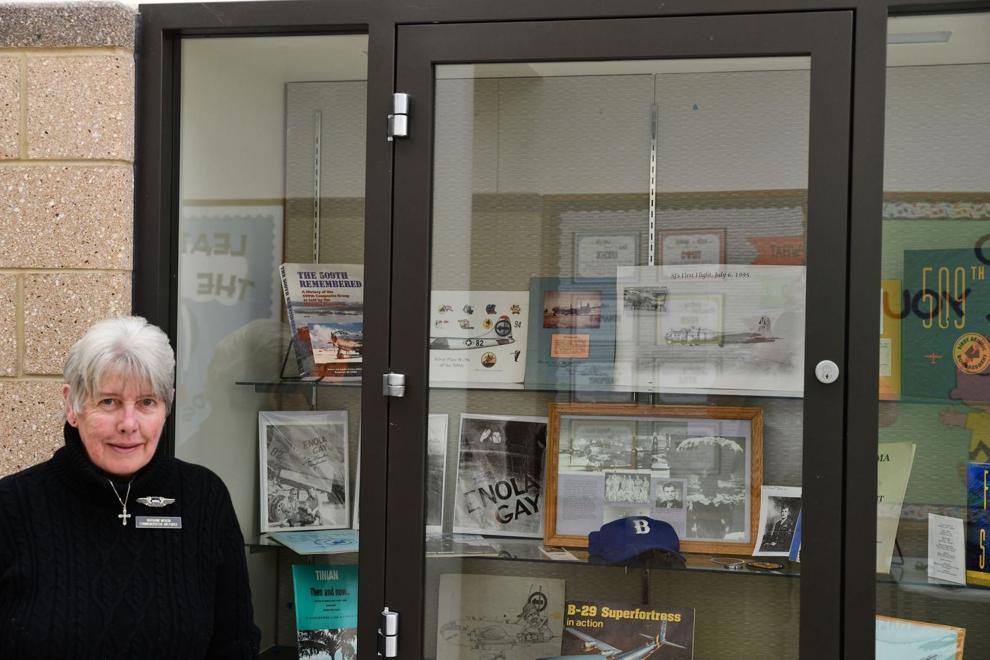 The keynote speaker was Marianne Mogon of Lake George, who shared the story of her uncle, George Robert Caron. Caron was the tail-gunner on the Boeing B-29 Superfortress bomber "Enola Gay" that dropped the first atomic bomb, known as Little Boy, on Hiroshima, Japan, Aug. 6, 1945.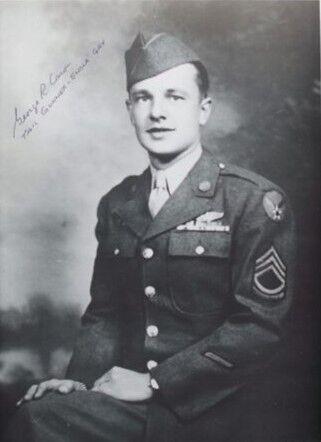 Through her uncle, Mogon said, she learned what happened and had the opportunity to meet other "Enola Gay" crew members as well as Maj. Charles Sweeney, pilot of "Bochscar," the B-29 that dropped the bomb, Fat Man, on Nagasaki, Japan, Aug, 9, 1945. She also met "Bochscar" crewmembers Pappy Boyington and Jimmy Doolittle.
Mogon, who is an occasional contributor to The Courier, told the students gathered for the celebration that when studying history, it is important to get the big picture and understanding of what all was going on, not just the event itself. She said unfortunately all the crewmembers she once met are now deceased, so it's up to people like her to tell their stories the way they were told to her.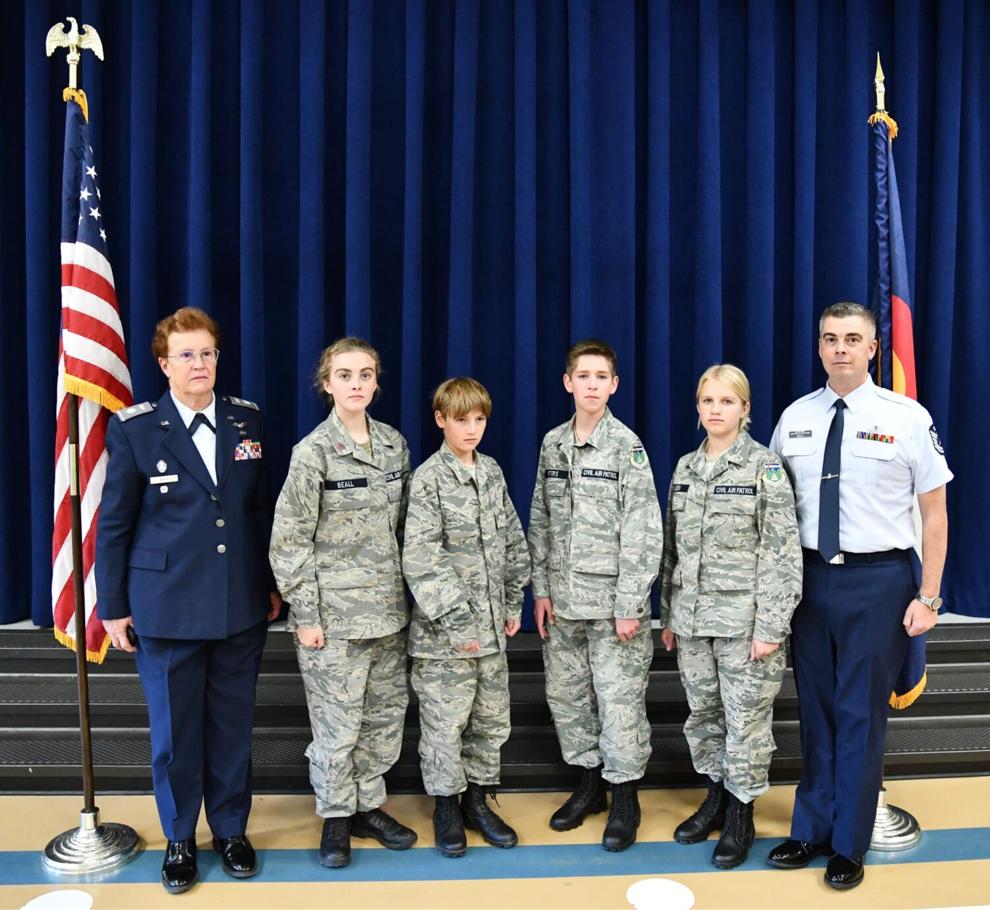 Eighth-grade student Eva Accord presented her Veterans Day essay describing her grandfather, a Vietnam War veteran.
Lake George and Florissant VFW Auxiliary presented awards to the top three "Thank a Veteran" Essay Contest: Eighth-grader Paige Haugen won first place, Naomi Hopkins, also in eighth grade, placed second; and Vincent Reyes, a sixth grader, won third place.
Lee Ann Wade, administrator of the charter school, told those in attendance that Mogon had donated several books to the school that are currently on display in the main hallway along with other items of memorabilia from her uncle. Mogon has also donated copies of Caron's book, "Fire of a Thousand Suns" for the school to sell with proceeds to go toward the school's expansion project.
Wade presented Mogon with a new copy of the book "Enola Gay" by Max Morgan Witts and Gordon Thomas, stating Mogon's copy was being held together by a rubber band. She also announced they would be naming the administration hallway the George Robert Caron Memorial Hallway.
The colors for the ceremony were posted by the school's newly formed Civil Air Patrol unit. Wade is a member and former leader of the CAP, which recognizes that through their experiences as CAP cadets, young people develop into responsible citizens, always ready to join with adult members in helping their neighbors when disaster strikes, on the way to becoming tomorrow's leaders. Further, CAP's aerospace education programs promote aerospace, aviation and STEM-related curriculum, activities, and careers in the nation's classrooms.