CRIPPLE CREEK • The Gold Camp Association and the Victor-Cripple Creek American Legion Post 171 brought together vendors and displays, live band and a variety of patriotic attractions to celebrate the Fourth of July in Cripple Creek.
The Cripple Creek District Museum was the location of the event that began at noon and concluded with fireworks at dusk, sponsored by the City of Cripple Creek. First responders were there with vehicles and equipment in case of fire.
Keith McKim, former Army Green Beret, recipient of the Silver Star for Valor, Bronze Star and Purple Heart, gave a historical account of the battle of Fort McHenry, in September 1814, where Francis Scott Key watched from a distance. "It seemed as though Mother Earth had opened and was vomiting shot and shell in a sheet of fire and brimstone," Key recounted. At "the dawn's early light," Key saw the American Flag still flying over the fort signifying the American victory and inspired him to pen our national anthem, "The Star-Spangled Banner."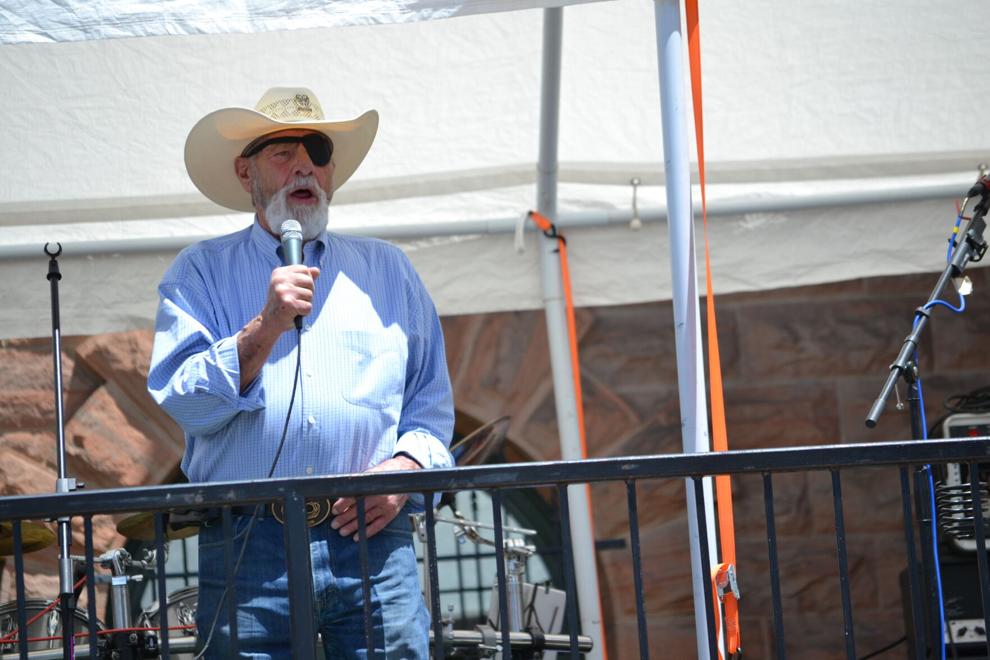 Visitors were able to view fire equipment, an ambulance, police vehicles, a Humvee, the Cripple Creek Donkeys, and vendors. Those in attendance were asked to list veterans, their branch, and what wars they served in a book and ring a bell in honor of those veterans and all those who have made a sacrifice for the freedom of our country.
Members of the Gold Camp Victorian Society were present, in costume, strolling through the crowd and encouraging the audience to attend their authentic reenactments every Saturday throughout the summer at noon at Pocket Park in Cripple Creek. After, at 1 p.m., there are Trolley Tours.
The Gold Camp Association and its sponsored leader, American Legion Post 171 are collaborating with Victor and Cripple Creeks hotels, casinos, city departments, restaurants and other businesses and nonprofits to helpthem become more economically successful and empower the community.