ESTES PARK • In an aspen-lined meadow crowned by the regal peaks of Rocky Mountain National Park, a bull elk raises his snout to the setting sun. It's a tell-tale sign of the sound Coloradans long for this time of year, when one of the state's most iconic beasts is most active in one of the most iconic landscapes.
"Here comes a bugle," says Bruce Marshall, among a large audience admiring from the road, phone at the ready.
The bull's mouth opens.
It's not that captivating, low growl becoming a wail.
It's the long honk of a car in traffic.
Marshall grumbles. "Really?"
Really, the accompanying gaggle is nearly as much of a spectacle as the famous elk rut itself.
From mid-September through mid-October, big-antlered bulls are roaming and calling for love. They compete for a collection of cows, doing what they must to protect and grow these groups called harems.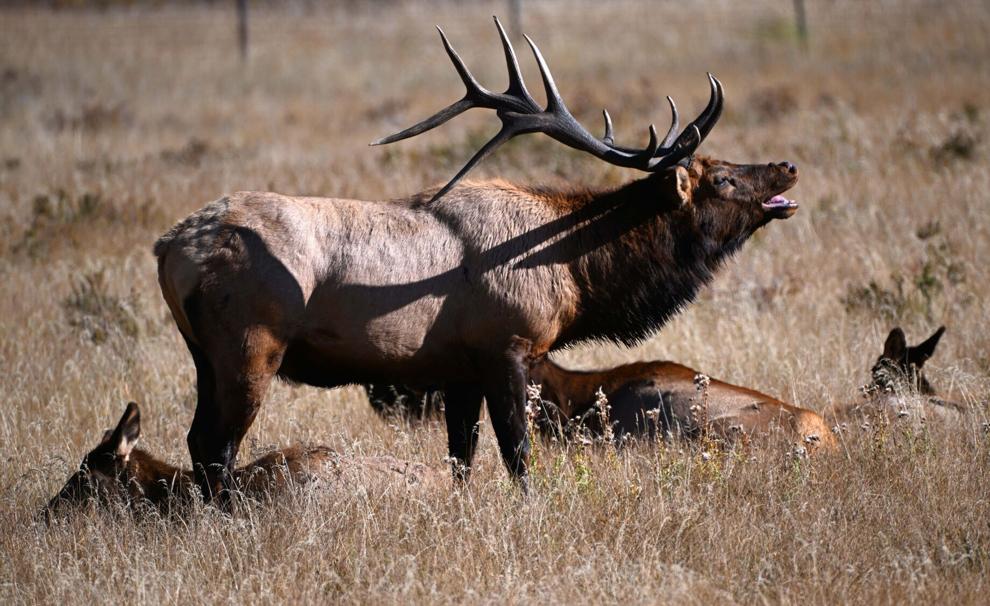 "It's a little bit of a wildlife soap opera," says Estee Rivera Murdock, with the park's nonprofit partner, Rocky Mountain Conservancy.
The elk chase. They fight. The males might affectionately nudge females and insist they stay when temptation gets the best of them. The cow strays, and observers might sense jealousy in that bull dashing after her.
They do what they do to multiply — an act meant to be private. Here, it's all quite public.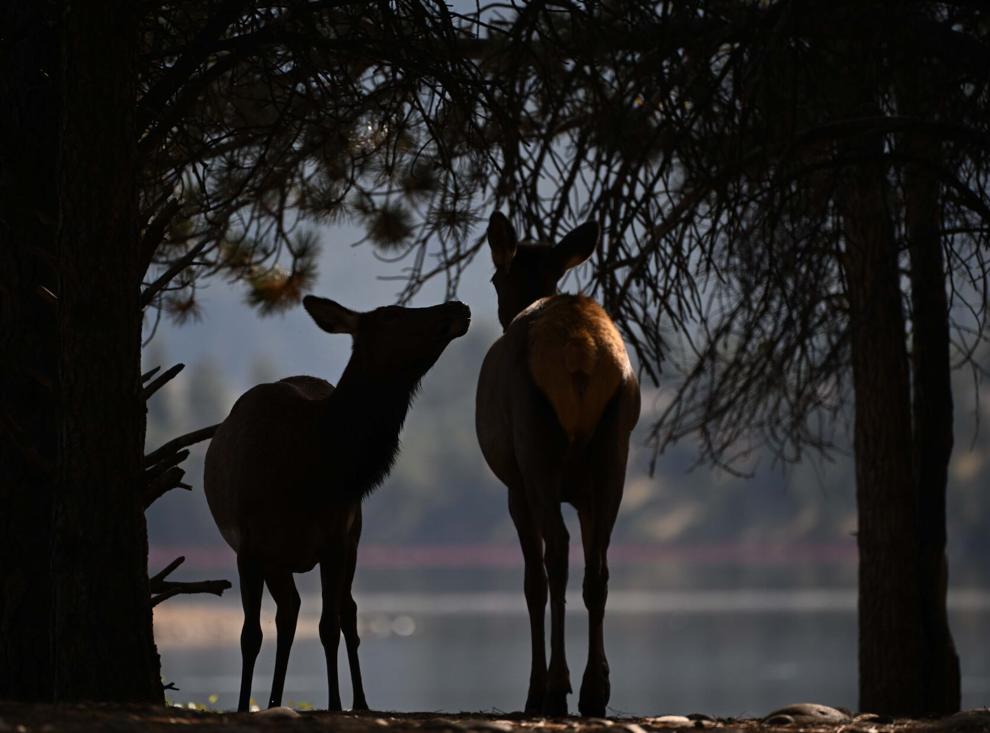 For the park that instituted a timed entry system to control visitation and protect natural resources, it's perhaps ironic that reservations aren't required at hours around dawn and dusk, when elk are out and about. (The reservation season ends after Monday.)
So park rangers work to manage the human herd. They wave backed-up cars along, keep others from improperly parking, keep photographers and videographers and Instagrammers from getting too close to the animals on more important missions. Unhurried regulars know the best spots for tailgating.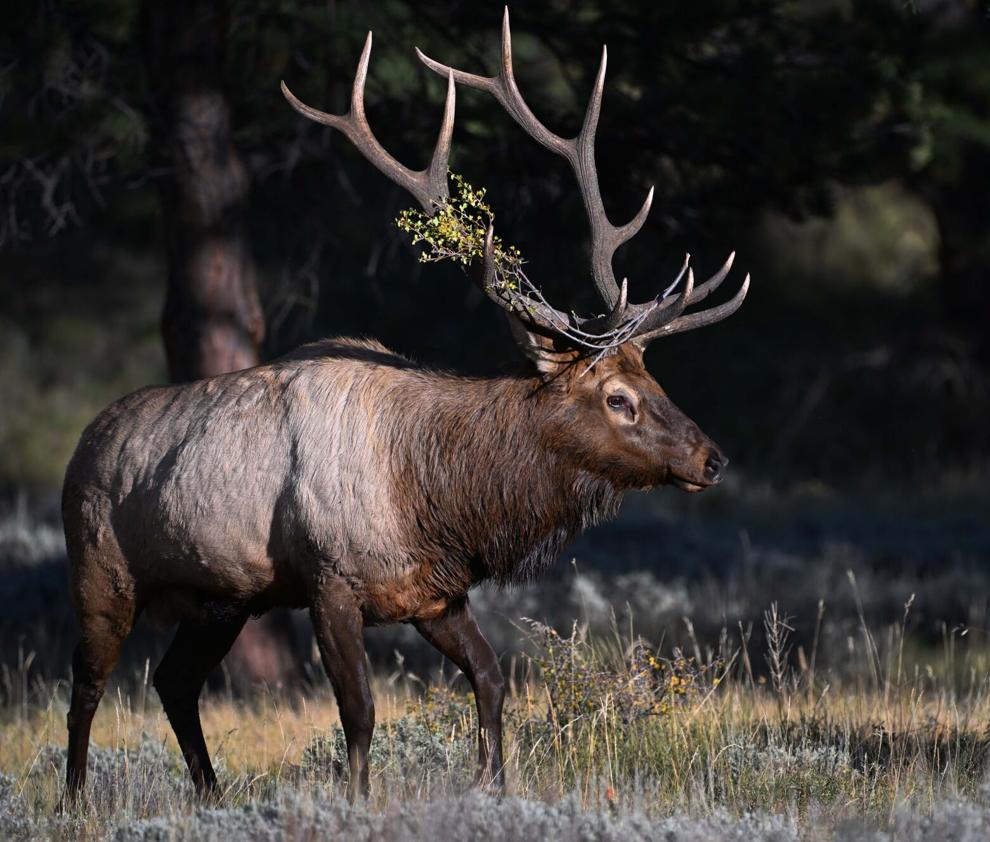 Take it from Marshall, visiting from Summit County: "It's the next best thing to skiing."
Truly, says Rivera Murdock: "You feel like you're in a crazy nature documentary."
All across the world's rutting kingdom, Rocky Mountain National Park is unique, says spokeswoman Kyle Patterson. Thanks to the ideal habitat — wintering populations are estimated between 600-800 in park valleys close to Estes Park — and the many miles of road running through it, "we can watch this nature show happen really closely," Patterson says.
The show anchors one of the park's busiest times of the year. Last September, about 521,000 visitors were counted, many of whom are also drawn to the changing colors of fall.
Anat Rosenstain and her husband, Zwi, were driving between the bustle this morning. "He said, 'Do you see the animals?' And I said, 'Do you mean the two-legged ones?'"
Like them, Paulette Johnson has been watching the rut for decades. "Especially since the pandemic, the numbers have been unbelievable," she says.
She gets it. However clogged the road at her back, she's not troubled. She's sitting in the shade of a pine, satisfied by wine and cheese, more than satisfied by the view: those elk, those aspen trees turning gold, those peaks soon to be capped by snow.
"It's Colorado," she says.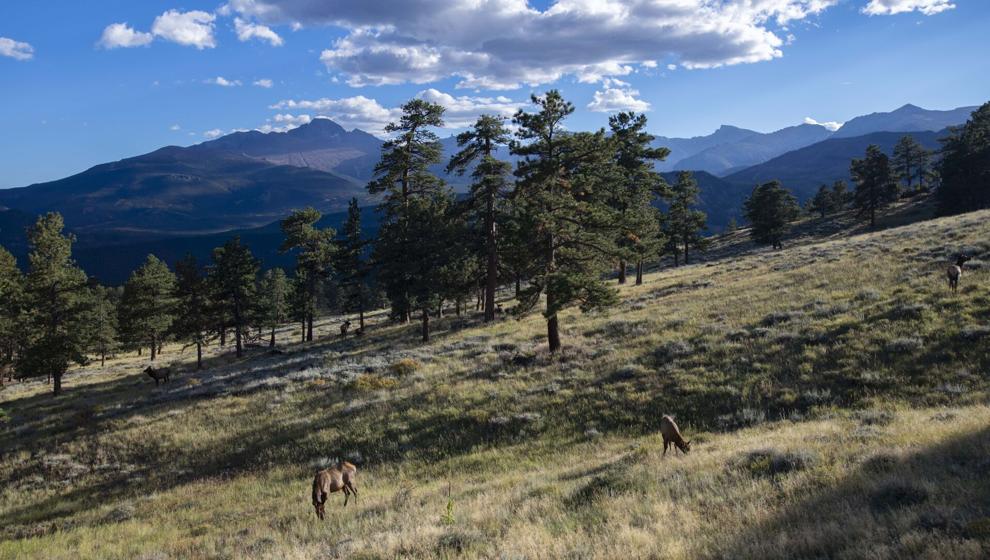 It's quintessential Colorado, where we live with the wild.
Lucky us, says Sandy Burton, attending the rut for the first time with family from Georgia.
"To be out here and experience this world of beauty," she says, "it's insane."
If we live in Estes Park, we are awakened by elk bugling in the morning and might struggle to sleep with elk busy at night. Leaving the house, we look both ways.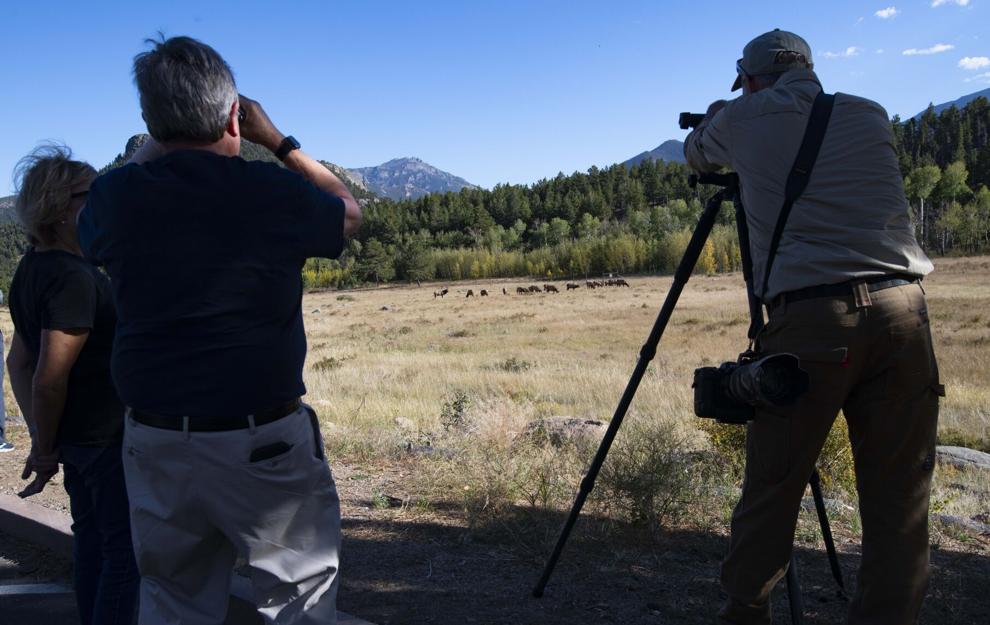 In downtown, we wait between shops for elk using the crosswalk. We wait to get back on the golf course, which is closed for the seasonal takeover. It's best not to practice your putt between a pair of rival bulls.
Out on the urban path, one blocks dog walkers and cyclists. Out on the creek, one stares down a fly fisherman.
By town hall, a patrol vehicle is posted to monitor people and harem. There's a situation on the lake, but the officer doesn't dare respond. Two bulls are clashing and splashing to win a crowd of cows.
Of course, there is also a crowd of people. They are in the right place at the right time — all part of the rut experience.
"It's all happenstance," Marshall says back at the park. "All by chance you get to see it all."
Contact the writer: seth.boster@gazette.com