MONUMENT • Road trips with five boys? That part was easy, once Alton and Theresa Scott enforced the house rule: hands to yourself, or reach for the roof. Hold it there till the driveway.
That's probably why Joseph grew up so strong, Mom says. Spent his grade school years with both arms raised, and now he's a 6-foot-4, 240-pound junior at the Air Force Academy.
"Big as a house," Dad says.
"Probably going into some sort of dangerous thing in the military," Mom says with a sigh.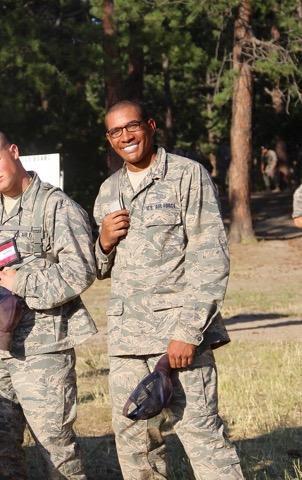 And the grocery bill. Oh, the grocery bill. During a blessed month it hovered around $2,000. But when the Scott starting five of Josh (who's now 25, not to make you feel old), Jordan (24), Jonathan (21), Joseph (21) and Joel (17) hit their growth spurts, the checkout lady at Costco knew they would need a box, or a half-dozen.
Then we're talking $2,500 per month for Joseph's favorite (ready-bake pizza), Josh's favorite (ribs; "No, wait, that's Joseph's," Dad says) and everyone's favorite, birthday cake. Then we're talking feeding the kids before they went to other people's houses, "so we didn't clear out their fridge, too," Mom says. Then we're talking house rules, a list that doubles as a parental how-to.
Argue in the car? You both walk home, starting when the GPS shows 1 mile to the destination.
Done with dinner? May I be excused, please, and no one stands until you are. Then, dishes.
Doors? Hold them for everyone, and extend an arm to girls and women on icy sidewalks.
"Once in a while Joel will make a move under the basket," says Lewis-Palmer boys coach Bill Benton, who coached four of the five brothers, "And you go, 'That was Josh's move,' or 'That looked like Jordan.' "
The end of an era arrives this week, and it will feel like a basketball bouncing slowly through a gymnasium until it finally disappears through a door: the last one of the Scott brothers will play his final game at L-P. After a decade of Scotts, over 300 carpools to L-P games, at least three state titles, 1,200 Tootsie Pops (the secret sauce, perhaps) and countless iterations of "which brother is that?", the first family of prep basketball in the Pikes Peak region will be all grown up.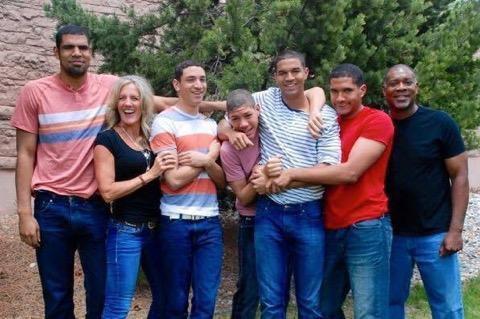 Joel, aka "The Last One," is a senior, if you can believe it. The cute li'l kid who wore that orange beanie to all his brothers' games leads top-seeded Lewis-Palmer into the Class 4A tournament with a 26-0 record. He dreams of joining them with a state title ring of his own.
"Hard to believe it's almost over, honestly," Joel says.
Imagine how their parents must feel. Seriously, imagine it. What will be a strange thing for hoops fans here will be an utterly jarring thing for the good people who raised them. This situation calls for a new house rule: there's no time like the present to remember the past.
"The house," Mom says, fighting a fresh round of tears, "is going to be so quiet."
They met on the first day of basic training. Alton "AJ" Scott became a 6-2 safety for Air Force football, best known for returning a blocked field goal for a touchdown to beat Notre Dame in 1985; Theresa Blad, a 5-10 basketball player from Loogootee, Ind., homesick as all get out.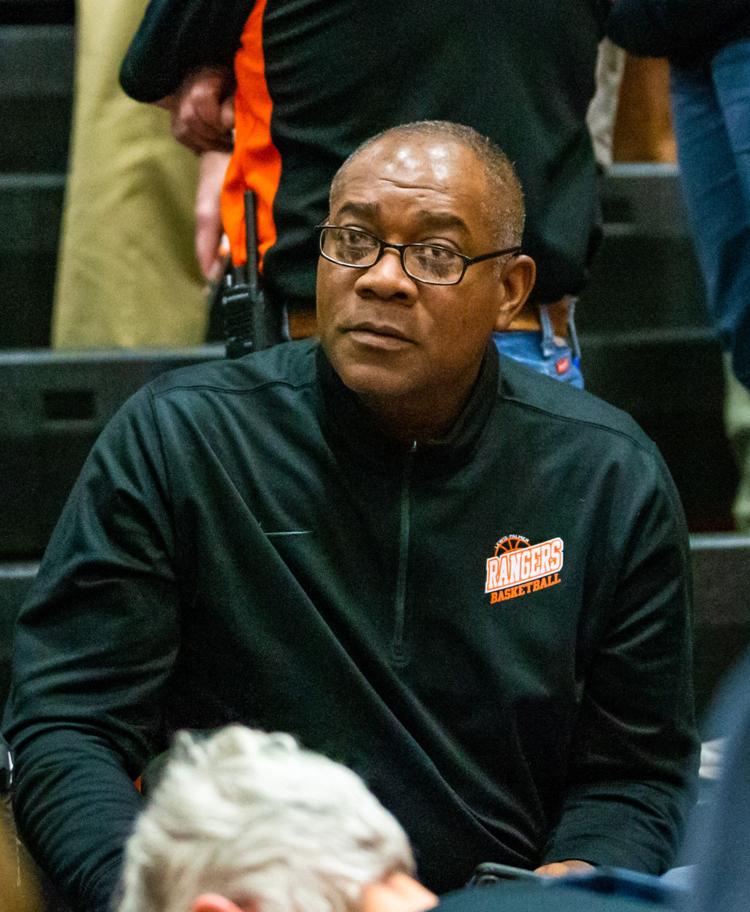 "I was in shock here," says Theresa, a personal-trainer-in-training, while AJ works in the admissions office at Air Force. "He was with a bunch of big football guys beating each other up."
What followed was a quintet of young men who might stir resentment after a decade of domination on the basketball court — if they weren't so dang polite. It's a hoops dynasty the likes of which we've never seen here:
• Josh, 6-10, who attended Discovery Canyon as a freshman before ushering in the Scott era at L-P as a sophomore in 2009. He owns the school scoring record, starred at CU and expects a full recovery from a patellar tendon injury suffered while playing for a top pro team in Japan.
• Jordan, 6-6, who played four seasons at the University at Idaho, lives in Montana, coached the Ethiopian national team and has applied to work for a faith-based youth organization in Africa.
• Jonathan, 6-4, a junior and key starter at the University of Tennessee-Chattanooga, averages 28 minutes per game and upholds a reputation for lending anyone and everyone a hand.
• Joseph, 6-4, the only nonhooper among the brothers, competed in football and wrestling at L-P before his career at Air Force.
• Joel, 6-6, the leading scorer and rebounder for Lewis-Palmer, a Division I prospect who has yet to choose a college program and plans on taking visits and choosing a school after this season.
"My parents, they're incredible people. It couldn't have been easy with all of us," Joel says. "Just to know they're always there for us no matter what, it means the world to me."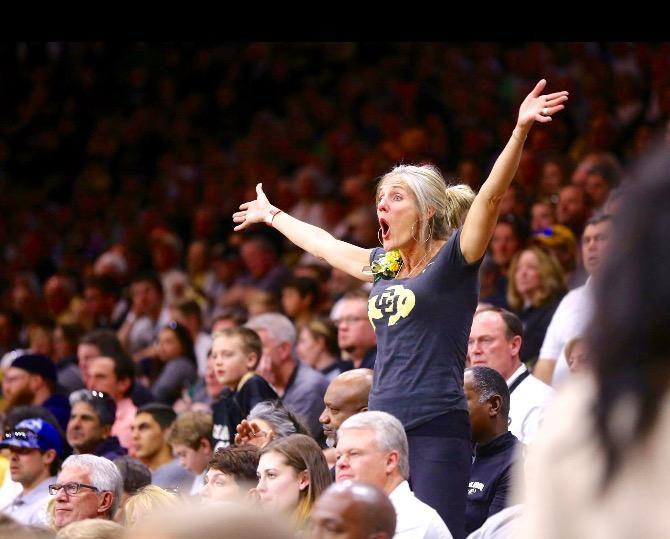 With five senior starters capable of playing college ball, Lewis-Palmer is as close to a perfect 4A team as you'll witness. It hasn't lost since the state final last year. During an unbeaten regular season the Rangers had the lead after 55 of 56 quarters. Eleven conference games were forced into the mercy rule with a running clock, and they led for 96 percent of their game minutes.
"I've been around basketball for 40 years," Benton says. "I've never been a part of something like this."
Lately, the Scott parents have struck a balance between the buzz of March Madness ("I love state tournament time," Mom says, "but it is stressful") and daily trips down memory lane.
Like the time the parents watched Joel's game on a smartphone … while walking onto the court for Jordan's senior night at Idaho. Or how the L-P record book is littered with "J. Scott," which doesn't really help much. Or the other day when 12 teenagers piled into the Scott living room for a pregame meal. Mom text messaged the older brothers: "Remember these days?"
AJ unwraps his first sucker with 2:32 left in the first quarter of a state tournament game against Ponderosa. Seated on the other side of the gym, per tradition, Theresa waits to dig into hers.
The unofficial title is the Lewis-Palmer Moms Good Sportsmanship Tradition. It has spanned five Scotts and nine basketball seasons, skipping the first of the era, and has included over 1,000 Tootsie Roll pops: If you're going to say something not nice, have a sucker instead.
Pro tip for whoever carries on the tradition when the final buzzer sounds this week at the 4A Final Four at Denver Coliseum: the variety packs come from Sam's. Costco carries the all-red bags a bunch of the parents prefer.
You can have one, a mom says from the first row, as long as you're rooting for L-P.
"It's tough to think about it, being at the end. It's been a haul," AJ Scott says. "Watching Joel go through the last couple games, the season we've had, it's been special. But we also know it's almost time to transition to something else, and that's different."
They are every high school basketball parent's March, times five. They remember when Joel, the youngest, could sit on their lap and it didn't hurt. And with the game clock ticking down on an era, house rule No. 1 has been flipped to the parents: Be in the moment.