Making its first climb up 'America's Mountain' in 1891, The Broadmoor Manitou and Pikes Peak Cog Railway is set to start rolling once again after an extended closure followed a suspension of operations in October, 2017. While there were questions of whether or not the train would ever reopen at the time of closure, a necessary $100 million renovation project gave the train new life.
Public operations are set to start on Thursday. At time of publishing, tickets are still available on this date for six different departure times spread throughout the day.
Riders are able to purchase a standard ticket for $58 or a ticket that comes with a reserved seat for $68. Tickets for children age 3 to 12 cost $10 less, $48 and $58, respectively.
The round-trip experience takes about three hours as the train travels from Manitou Springs to the high-elevation summit of Pikes Peak. Pets, bikes, and strollers are not allowed on the train and the Cog Railway website recommends purchasing tickets in advance as dates are expected to sell out.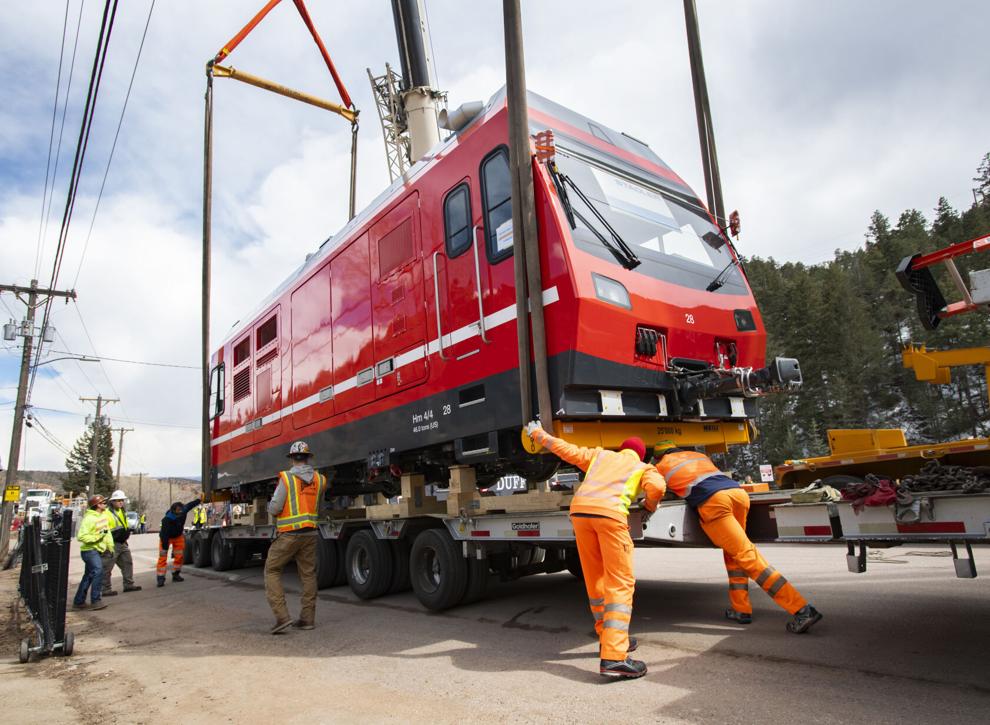 The Broadmoor Pikes Peak and Manitou Springs Cog Railway climbs from 6,320 feet of elevation in Manitou Springs to 14,115 feet at the Pikes Peak summit over the course of roughly nine miles. It offers views of the mountain rarely seen otherwise and is one of the major tourist attractions in the Colorado Springs area.
The reopening of the cog railway is set to be accompanied by the June reopening of a newly built Pikes Peak Visitor Center, located on the summit of the peak.
Find out more about booking a ride on the cog on the official website. Availability is subject to change.