Ice Lake Trail
Ice Lake Trail is a portal to an enchanting alpine basin in Colorado's southwestern San Juan Mountains, about six hours from Colorado Springs.
A seasoned explorer in Colorado knows their options when it comes to hiking around the state. From the Great Sand Dunes to the heights of Mount Elbert, many types of "worlds" are tucked away in Colorado's mountains. But this Rocky Mountain basin is one of those lush, alluring tundras that doesn't compare to many others.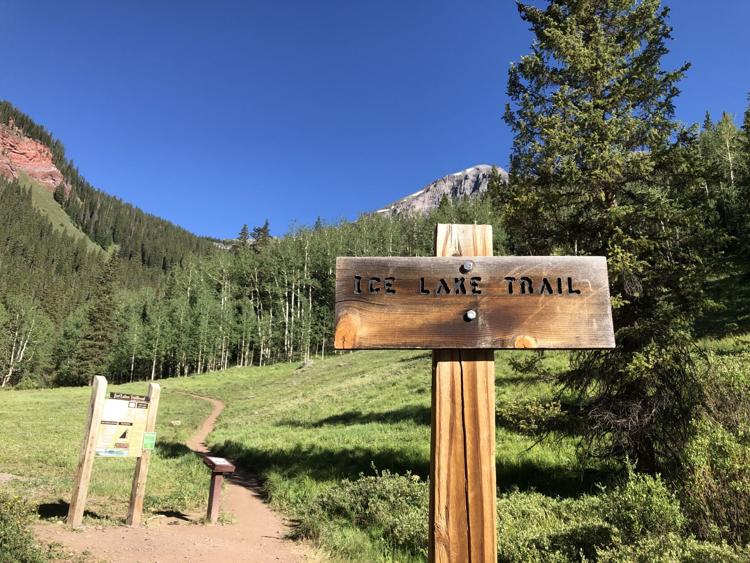 The trailhead near Silverton sits at about 9,800 feet above sea level and the elevation quickly gains. Keep a comfortable pace that you don't lose your breath and can keep your heart rate down, and drink plenty of water.
About 2 miles from the trailhead, the path splits and no signs are there to tell you which to take. The right turn continues the steady incline for a 1,000-foot gain in a mile, bringing you to Island Lake.
The left trail climbs to Ice Lake Basin with up-and-down sections and a massive waterfall. The jagged rock bowl around Ice Lake is colored with the Earth's minerals, like copper, zinc and silver, that might have something to do with the azure-colored water. The colors of the water, rocks and flora create a picture-perfect landscape.
The connecting trail between Ice Lake and Island Lake is a mile long with an elevation gain of about 300 feet. The connector is described by fellow hikers as "spooky" because of the rocky, cambered trail and exposure of the mountain face.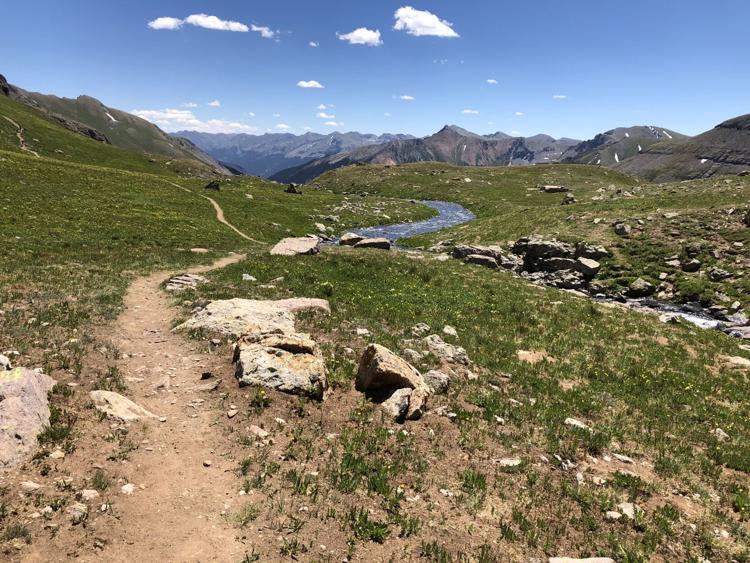 Either route you take offers breath-taking views of the southwest Rocky Mountains, alpine fields splattered with wildflowers,\ and lakes of snowmelt so clear that the colors change with the sky.
Trip log: 8.7 miles round trip
Difficulty: Moderate. Steady incline to the lakes.
Getting there: From Silverton, head north on U.S. 550 — Red Mountain Pass — for about 2 miles. Turn left onto Forest Service Road 585 — South Mineral Creek. Trailhead is past South Mineral Campground.
FYI: Limited parking at trailhead. Dogs are able to use trail and recommended to be kept on leash, otherwise required to follow voice command. Bring plenty of water and food for the high elevation gain. Watch for afternoon storms when lightning could be dangerous at exposed alpine areas.
leslie james, the gazette