You should have received your ballot for Colorado's Tuesday primary election. A reminder: Unaffiliated voters — Colorado's largest voting bloc at 45% — will have the option of voting either the Republican or Democratic primary ballot.
We only endorsed in Republican races, as most major Democratic races involve incumbents without serious or well-funded opposition. Democrats control all aspects of the Colorado government, making the Republican primary a contentious battleground statewide and in the Pikes Peak region.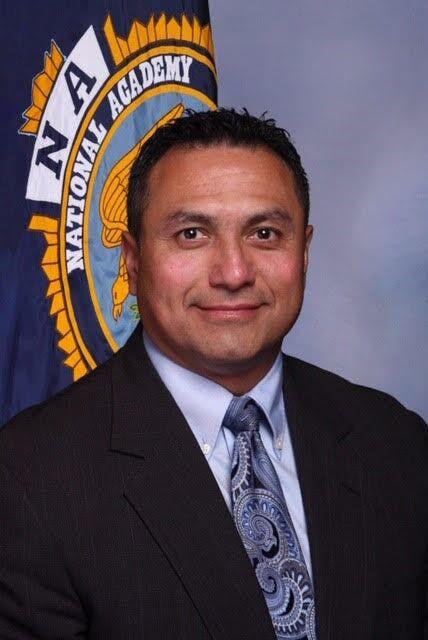 Joe Roybal (Sheriff)
As crime spikes in Colorado Springs, El Paso County, and throughout the state voters cannot take chances with public safety. For that reason and more, primary voters should nominate Undersheriff Joe Roybal to run as sheriff — to replace term-limited Sheriff Bill Elder.
Roybal has served successfully working as second-in-command of a department that for the past eight years has maximized the benefits of limited resources. He's a Colorado Springs native in his 26th year with the department. In visiting with Roybal, one gets the impression he has detailed knowledge of every neighborhood and stretch of road in El Paso County.
Though solidly qualified and prepared for the job, Roybal exceeds expectations with his passion for public safety in a community he has known as home for his entire life.
Roybal's colleagues in the department know him as someone with a gift for managing budgets and stretching dollars.
He's an avid supporter of the Second Amendment and advocates for concealed carry permits for those who are properly trained and background checked.
Supporters of his election include Elder, Colorado Springs Mayor John Suthers, the city's last two retired police chiefs — Vince Niski and Pete Carey —District Attorney Michael Allen, and most of the rest of the region's law-enforcement community. Primary voters concerned about crime would be wise to follow suit and nominate Roybal.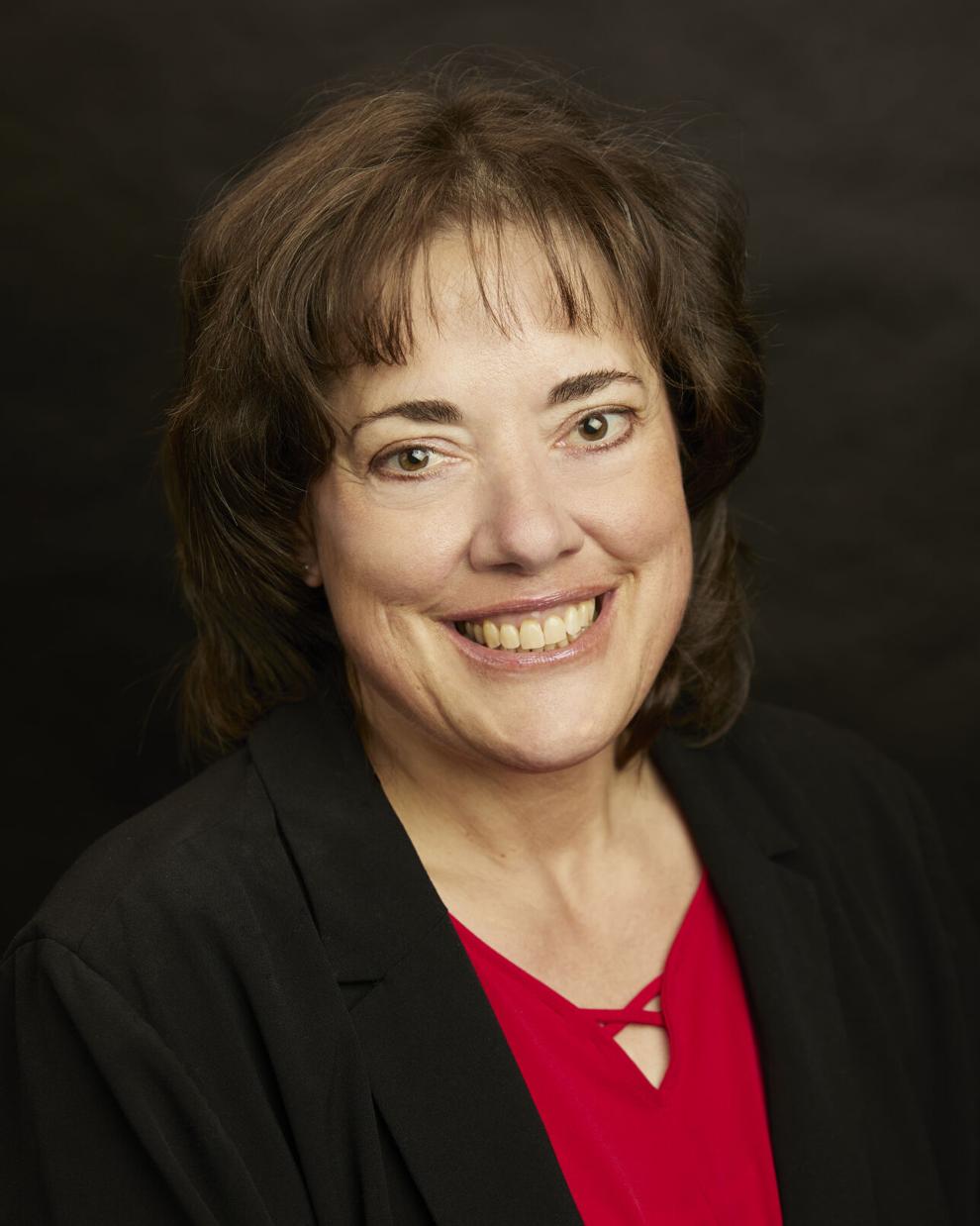 Holly Williams (Commission District 1)
Commissioner Holly Williams is a proven conservative leader committed to supporting our military and keeping taxes low.
Williams has a long history of selfless — and often thankless — service to our community. She started out 25 years ago as a volunteer office manager for the El Paso County Republican Party. Then, from 1999-2007, she served two terms as Gov. Bill Owens' appointee as Public Trustee of El Paso County, and her peers chose her to serve as president of the Colorado Public Trustees' Association. She was named Republican of the Year in 2006.
More recently, as a member of the Military Affairs Council of the Colorado Springs Chamber, Williams has worked hard to reverse the federal decision to relocate Space Command from El Paso County to Alabama.
Thanks to Williams' watchdog vigilance, El Paso County citizens pay lower taxes than citizens of any other Front Range county.
Williams has also voted to oppose mask mandates, vaccine mandates, and intrusive gun-control measures. She vigorously opposed Gov. Jared Polis' executive overreach during the pandemic.
El Paso County needs Holly Williams for another four years. To make it happen, Republicans in Commission District 1 need to return their ballots and vote for her in the primary by Tuesday.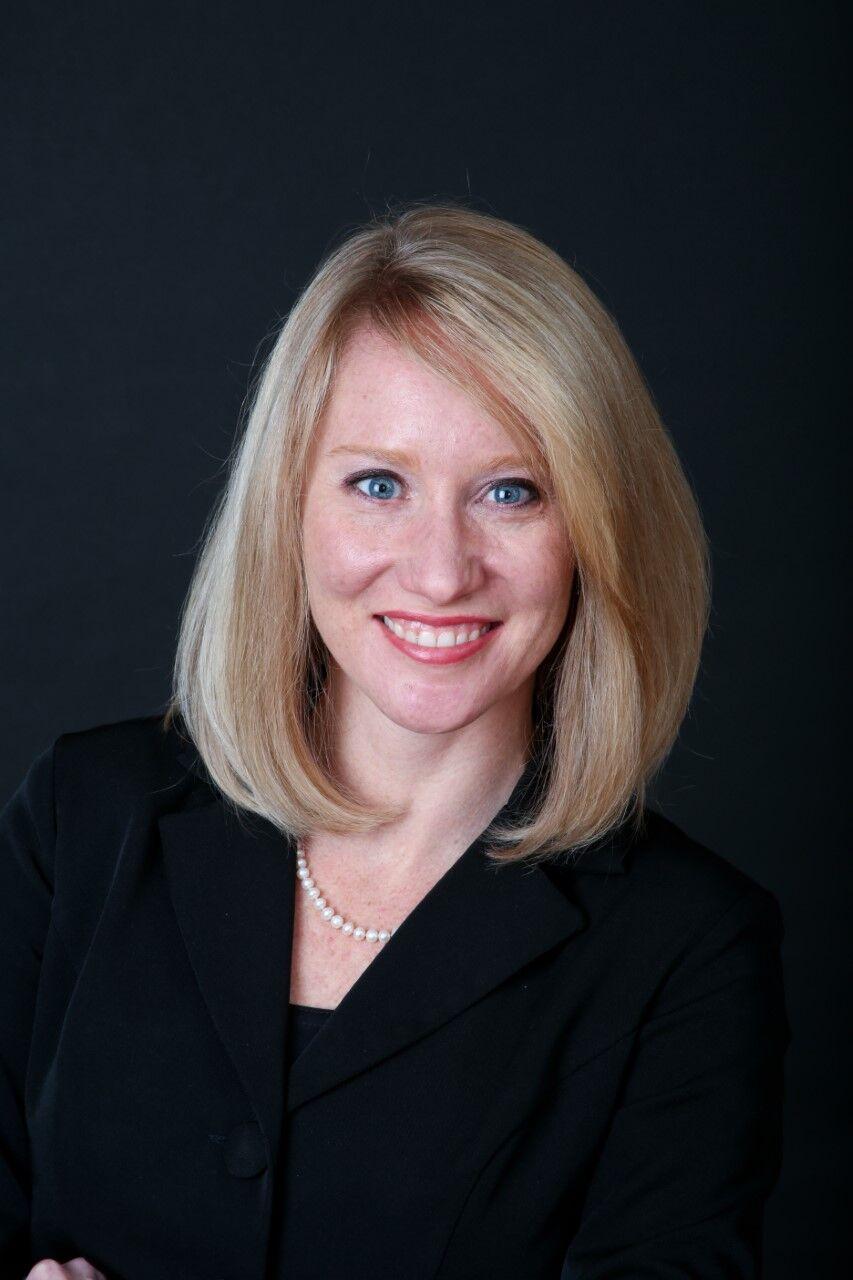 Cami Bremer (Commission District 5)
In her first term as county commissioner, Cami Bremer demonstrated her commitment to families, small businesses and the Constitution. She defended the individual right to bear arms, run businesses and make health care decisions in the face of state attempts to run people's lives.
When the Legislature passed the red flag gun bill, Cami voted to make El Paso County a Second Amendment preservation county and expressed her disappointment in the need to defend a right that is guaranteed by the Constitution. Faced with COVID lockdowns, she fought to keep small businesses open. When the state tried to force masks on our faces and vaccines into our bodies, Bremer voted to leave those decisions up to the individuals of El Paso County.
Bremer fought hard for El Paso County, and we need her to keep fighting. If Republicans in Commission District 5 are serious about maintaining a community where people are free to operate businesses, defend their families and make their own health care decisions, they will nominate Cami Bremer in this year's primary election.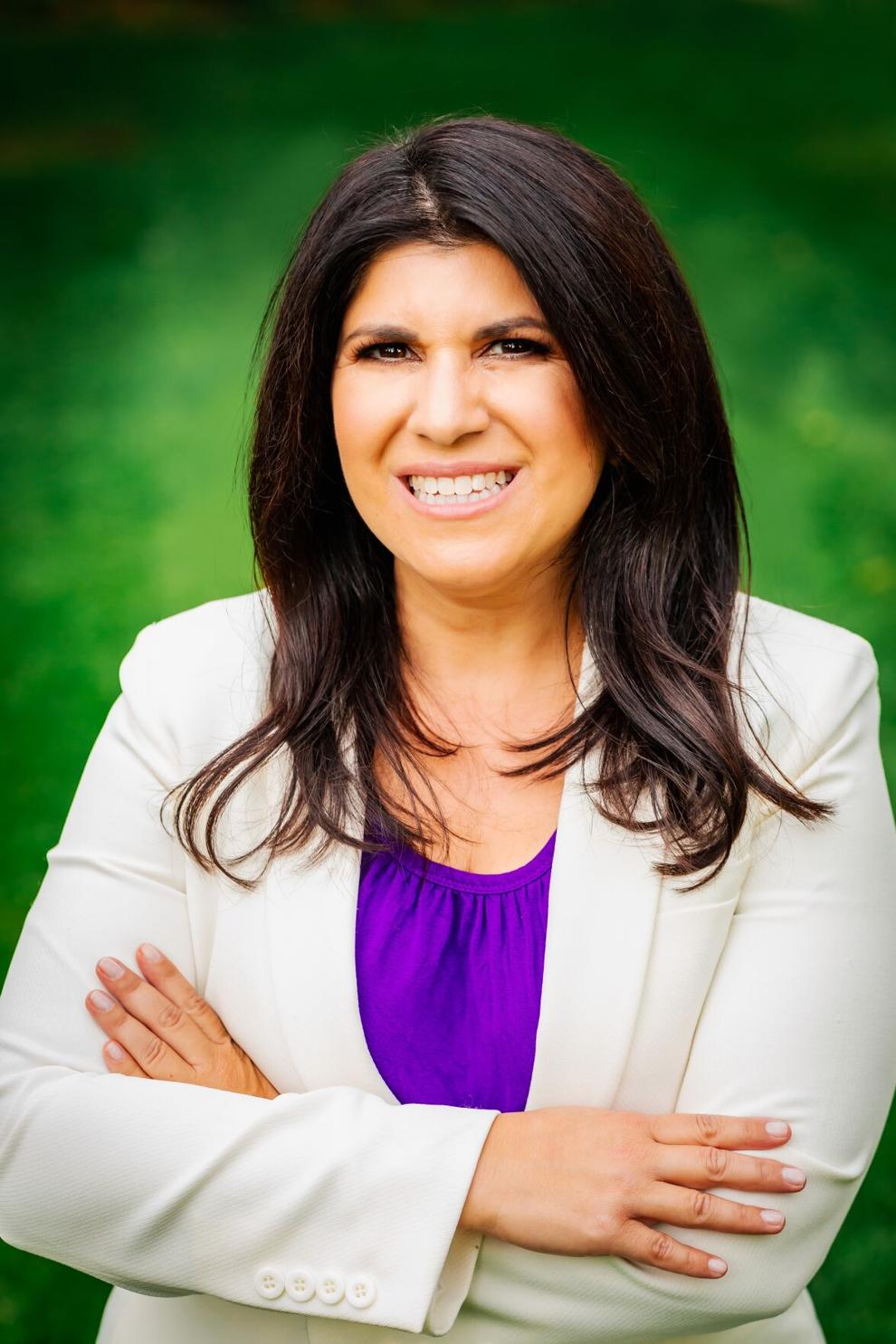 Rose Pugliese (House District 14)
Rose Pugliese is a first-generation American campaigning on a pledge to improve public safety, increase educational choice and get Colorado's cost of living under control.
After many years of practicing law, Pugliese understands law enforcement's central role in reducing crime and cultivating public safety. As the mother of a student with special learning needs, she knows the value of educational choice.
Pugliese moved to Colorado because of TABOR (Taxpayer's Bill of Rights), and she is determined to stand firm against hidden fees and defend Coloradans' right to vote on proposed tax increases.
Rose Pugliese is the conservative leader that House District 14 needs in the state Legislature. For the sake of public safety, education and affordable living, Republicans should pick Pugliese for the nomination.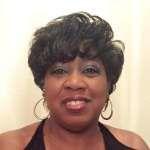 Rachel Stovall (House District 17)
Seldom do voters have a chance to elect someone as dynamic and impassioned about our community as Rachel Stovall in House District 17.
A musician, singer, event organizer, business owner, former Gazette columnist and multifaceted community activist, Stovall has a long track record of personally helping people work through problems. Know of an unfair eviction? It's Stovall to the rescue. Unsafe living conditions in a rundown rental? Stovall tries to fix it. Families in need of food and people enduring all assortments of injustice can count on Stovall to find a solution.
A liberal-turned-conservative, Stovall brings heart and compassion to a Republican Party desperately in need of it. Her primary issues include: increasing the supply of affordable housing; sustained economic growth to benefit all households; improvements to roads, bridges and other public infrastructure; and educational reforms that improve academic outcomes for children of all backgrounds.
Stovall seems to have unlimited energy and would certainly use a seat in the Legislature to achieve positive outcomes for Colorado Springs and the rest of the state. District 17 voters should nominate her to run for the House.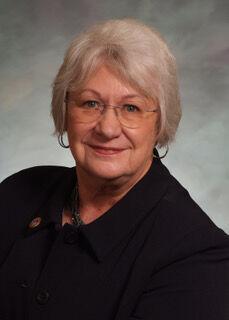 Mary Bradfield (House District 21)
A mother, grandmother, and former Harrison school district teacher for more than 20 years, Mary Bradfield was elected to represent House District 21 in 2020. Among a growing track record of strong policies, she has put to good use her decades of educational experience, sponsoring several pieces of legislation to improve Colorado's public schools. She is a reliable vote for every conservative cause.
Bradfield's primary challenger, Karl Dent, is a felon. In 2020, he was convicted for trespassing into his ex-girlfriend's home. In March, a judge found that Dent violated a protection order by banging on her window. More recently, Dent was charged with animal cruelty. Voters should not consider putting him in power.
Nominating Dent would be a catastrophe for the Republicans of House District 21 and of our region more broadly. Fortunately, we have a strong conservative choice in Rep. Mary Bradfield.
Paul Lundeen (SD-09)
Paul Lundeen is an experienced entrepreneur, parent and statesman who always puts principles first. He knows how to create jobs; he fights hard for educational choice; and he always votes on the side of public safety and policies to fix Colorado's economic climate. We also admire his tireless work as chairman of the Senate Majority Fund to win a Republican majority in the State Senate this November — restoring balance to a state controlled by one party.
With more than 30 years of experience as a small-business owner, Lundeen has created countless jobs. As such, he knows the challenges small-business owners face. As the father of two children and the former chairmen of the State Board of Education, Lundeen is a long-time champion of parental authority in schools and is regarded across the state as the Republican go-to guy on education policy. Lundeen has more than proven himself to be the leader Senate District 9 needs at the Capitol. Nominate Paul Lundeen.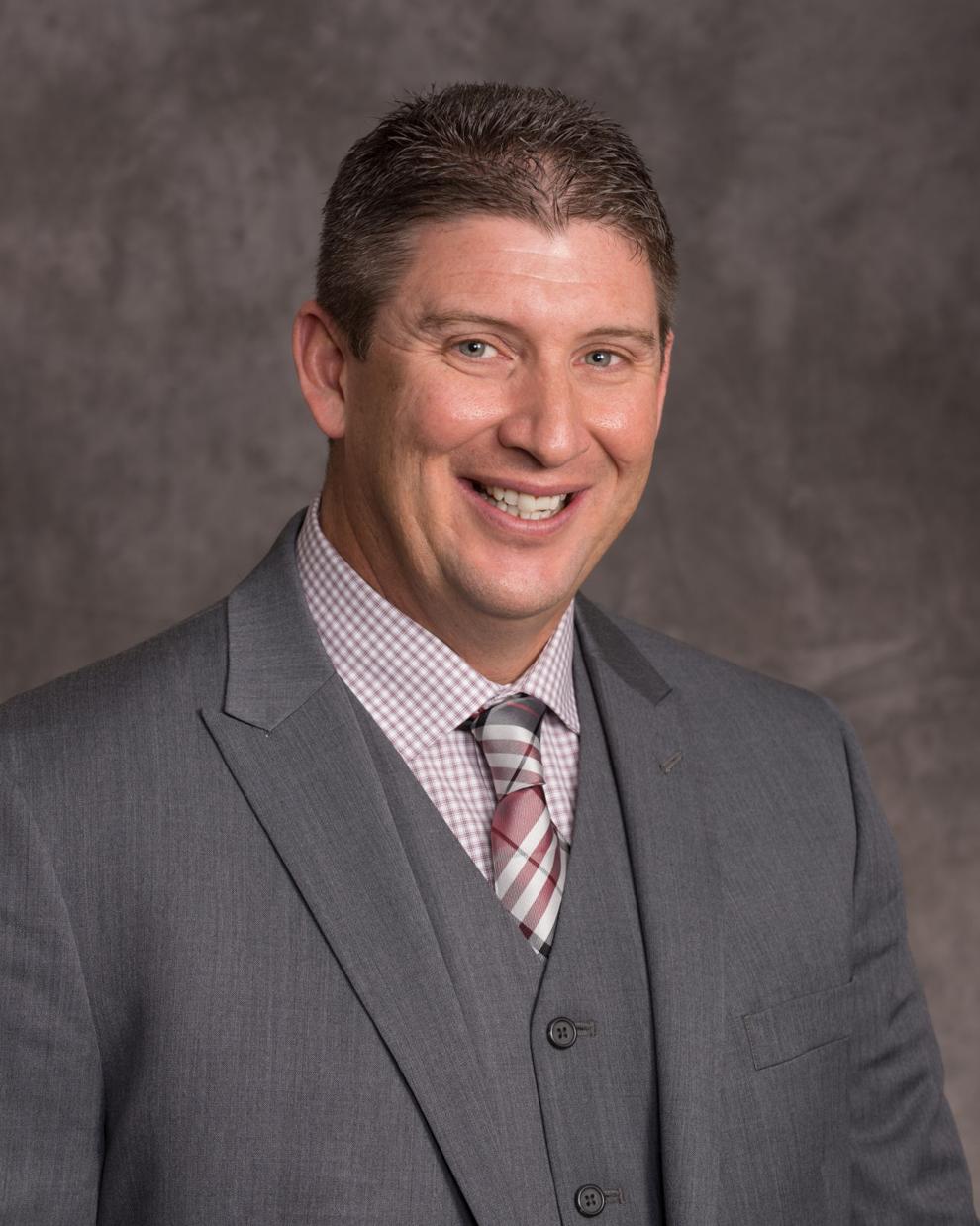 Steve Schleiker (Clerk and Recorder)
Steve Schleiker is a decorated Marine Corps veteran who vows to improve government efficiency, fiscal responsibility and rebuild trust in our elections if the voters choose him for clerk and recorder. Schleiker is committed to bringing new and innovative ideas, such as procedural audits, to the clerk's office in an effort to keep costs low. He also plans to rebuild trust in our elections by maximizing access to data, focusing on transparency and pushing for transparency laws that can't be ignored by future clerks, no matter their political inclinations.
El Paso County needs a highly competent clerk and recorder willing to go the extra mile to restore public trust. Steve Schleiker is the obvious choice.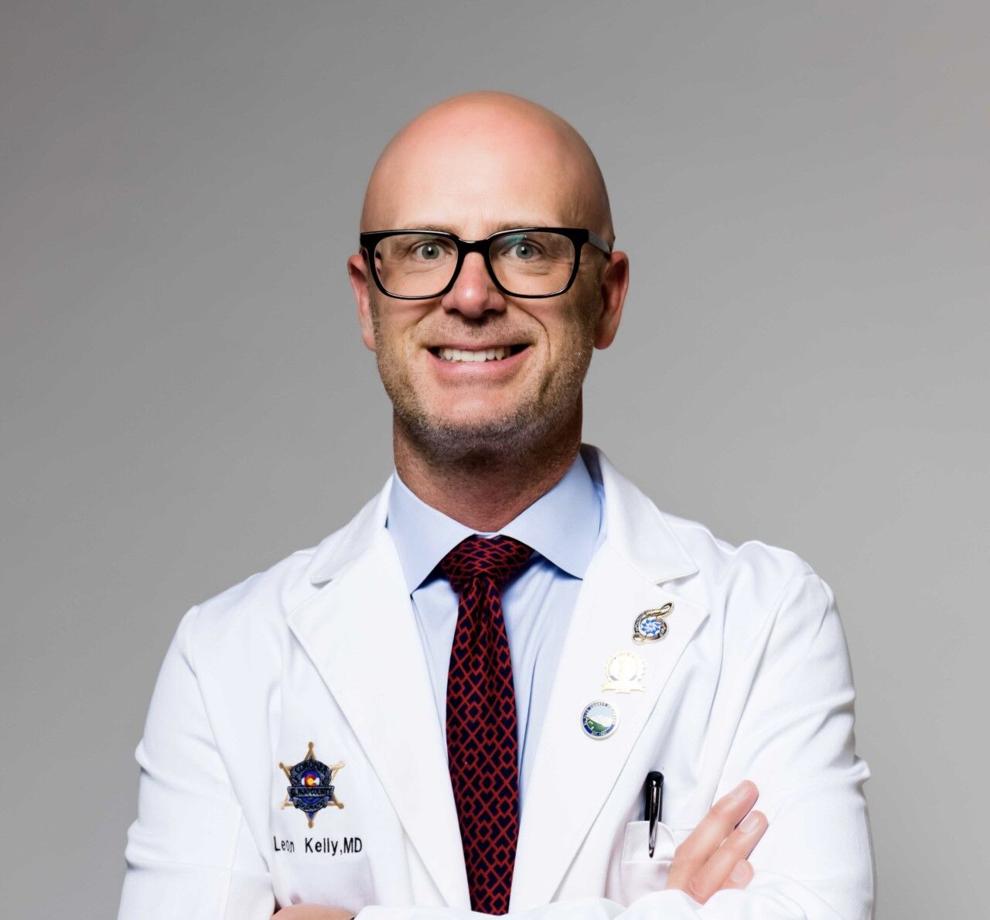 Leon Kelly (Coroner)
Dr. Leon Kelly is a forensic pathologist with 14 years of experience and also serves as El Paso County's chief medical examiner. Kelly served the county with his medical leadership throughout the COVID-19 pandemic and has conducted more than 60,000 death investigations.
Kelly's primary opponent is not a pathologist and does not have the qualifications to perform autopsies. She is a political activist running for the Coroner's Office on issues that are irrelevant to the coroner's job description.
Kelly is eminently qualified and has served the county well as our coroner. He deserves a second term in office.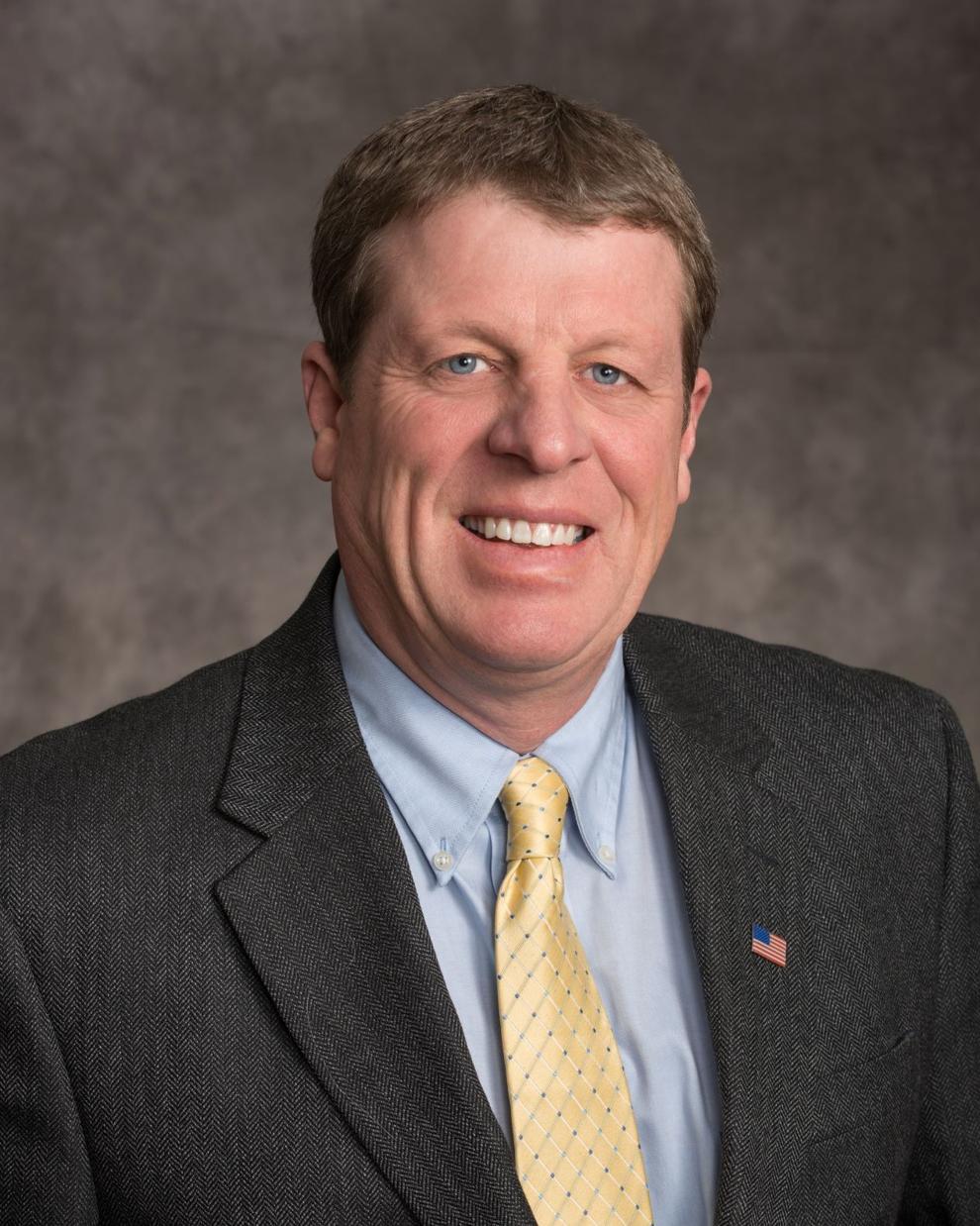 Chuck Broerman (Treasurer)
Chuck Broerman is a highly competent public servant, a passionate conservative, and a natural leader. Over the years, Boerman has volunteered his time in several Republican Party leadership positions, such as El Paso County Republican chairman and vice chairman of the state Republican Party, and has always comported himself with honor. An approachable and likable figure, Broerman is the kind of leader we need at every level of government: one always looking for reasons to say "yes," rather than "no," to the citizens he serves.
El Paso County deserves a dedicated and competent leader with experience in the Treasurer's Office. Nominate Chuck Broerman.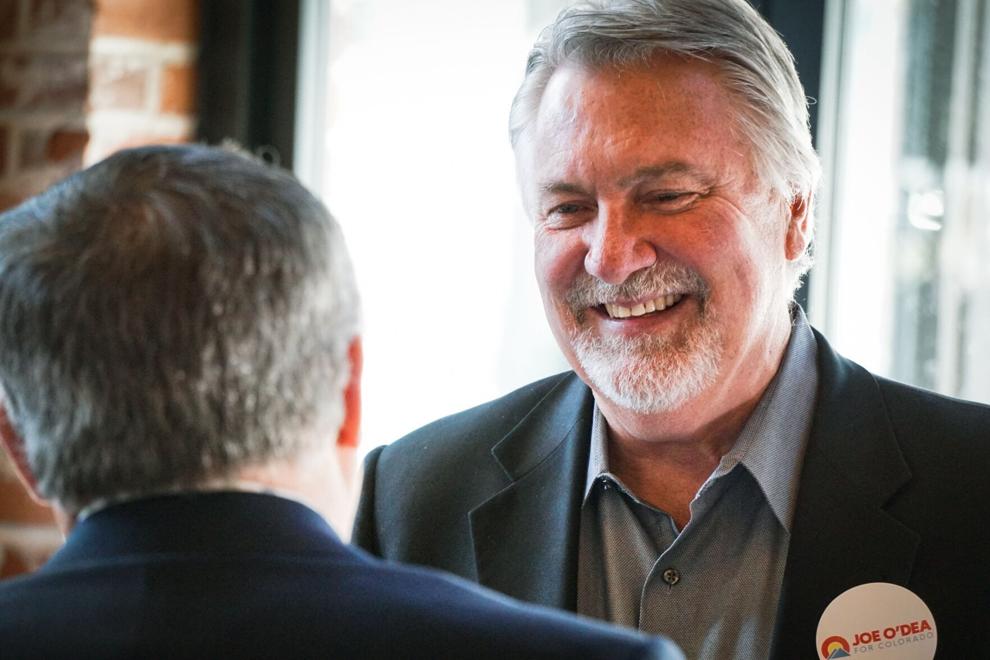 Joe O'Dea (U.S. Senate)
Joe O'Dea is the Republican Party's best hope for winning a statewide office in November. Republican voters would be smart to give him a landslide victory over his primary opponent, State Rep. Ron Hanks, in Tuesday's GOP primary for U.S. Senate. O'Dea would provide voters with a stark contrast to incumbent Democratic Sen. Michael Bennet. Bennet grew up in Washington, D.C., attending elite schools and later an Ivy League law school; O'Dea is a lifelong working-class Coloradan who founded a highly successful construction company and other businesses.
Crime, drugs and inflation are among the reasons he chose to resist his comfort zone and pursue the rigors of a campaign for public office.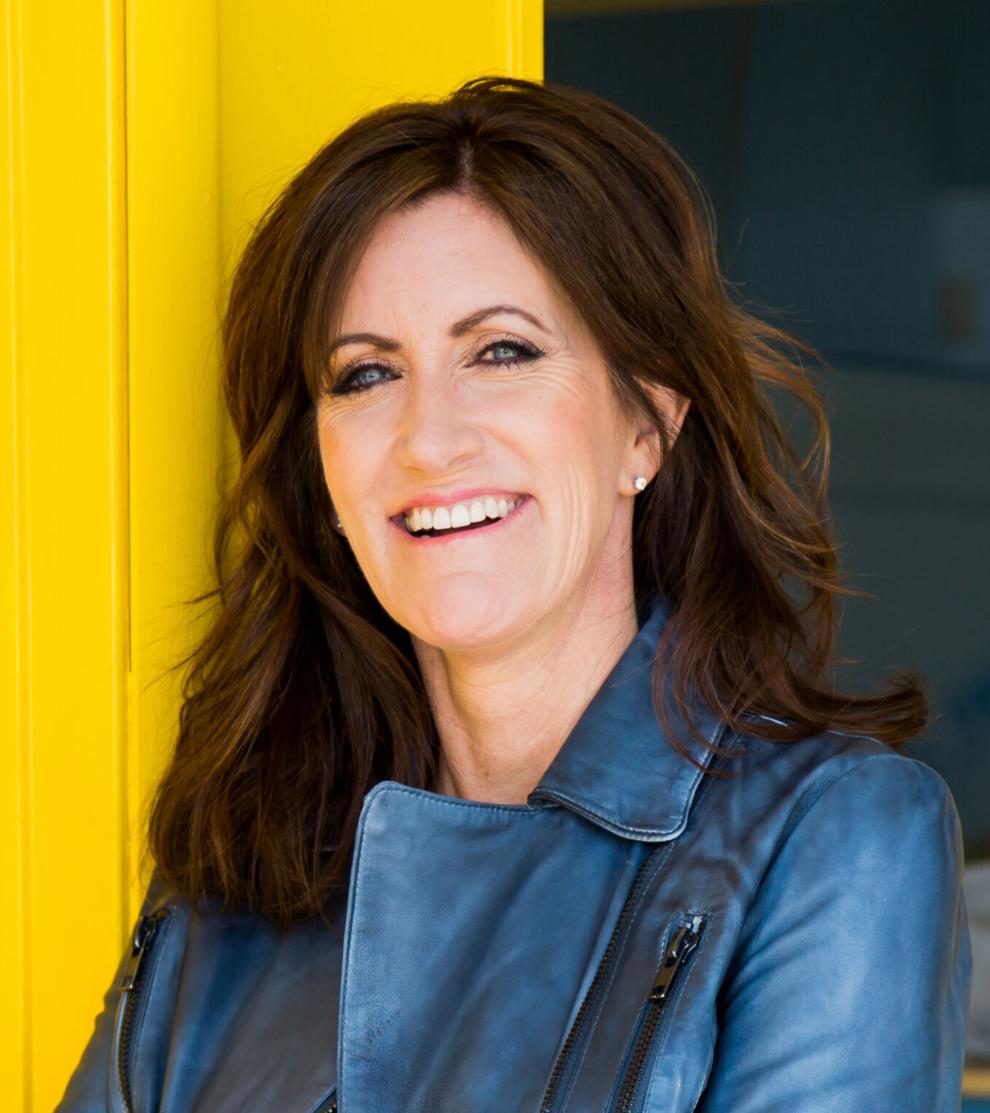 Heidi Ganahl (Governor)
Republicans need a candidate with fingers firmly on the pulse of everyday Coloradans. That is why they must pick Heidi Ganahl as their party's standard-bearer in the 2022 race for governor. Ganahl is well known in politics as an at-large member of the University of Colorado Board of Regents since 2016 — the only member of her party elected to a statewide office in Colorado. Ganahl is even better known as a successful entrepreneur. She is the founder and former CEO of Camp Bow Wow, a pet care franchise with hundreds of operations across the U.S. and Canada. She is a self-made go-getter and a creator of opportunity. She is a paragon of her party's values.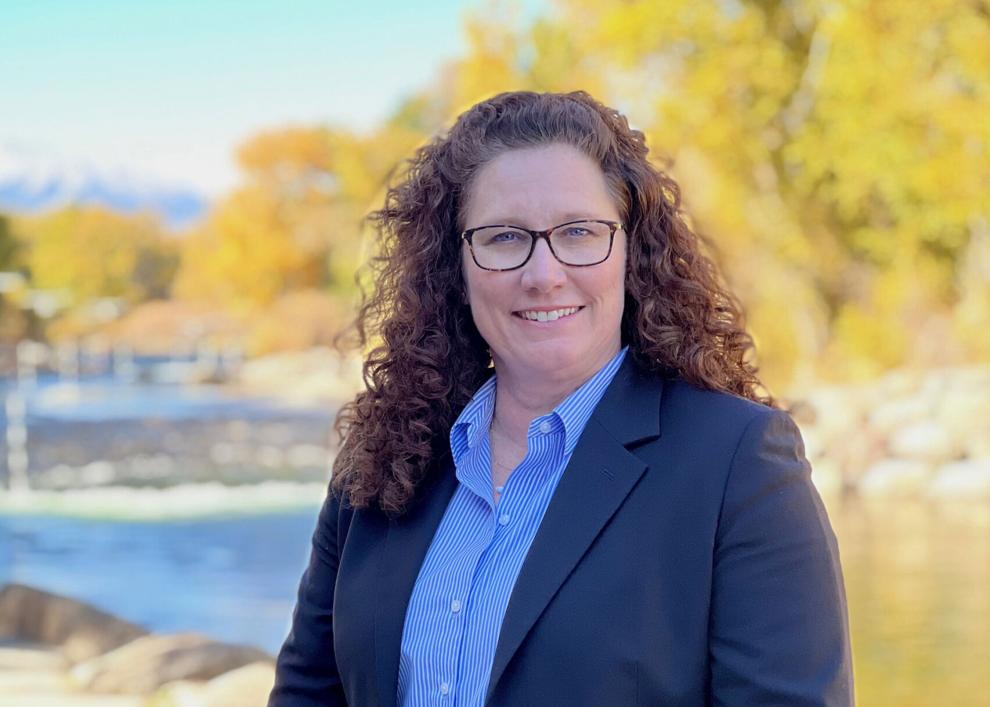 Pam Anderson (Secretary of State)
Pam Anderson is our choice for Colorado secretary of state in the Republican primary — both for who she is, and for who she is not. Anderson is a highly experienced, knowledgeable and widely respected elections expert. She served as Jefferson County clerk and executive director of the Colorado County Clerks Association. Meanwhile, she's not the secretary of state, self-promoting first-term Democrat Jena Griswold. Griswold's perpetual-motion publicity machine and partisan diatribes are tiresome. Colorado needs Anderson's knowledge and competence for its next secretary of state.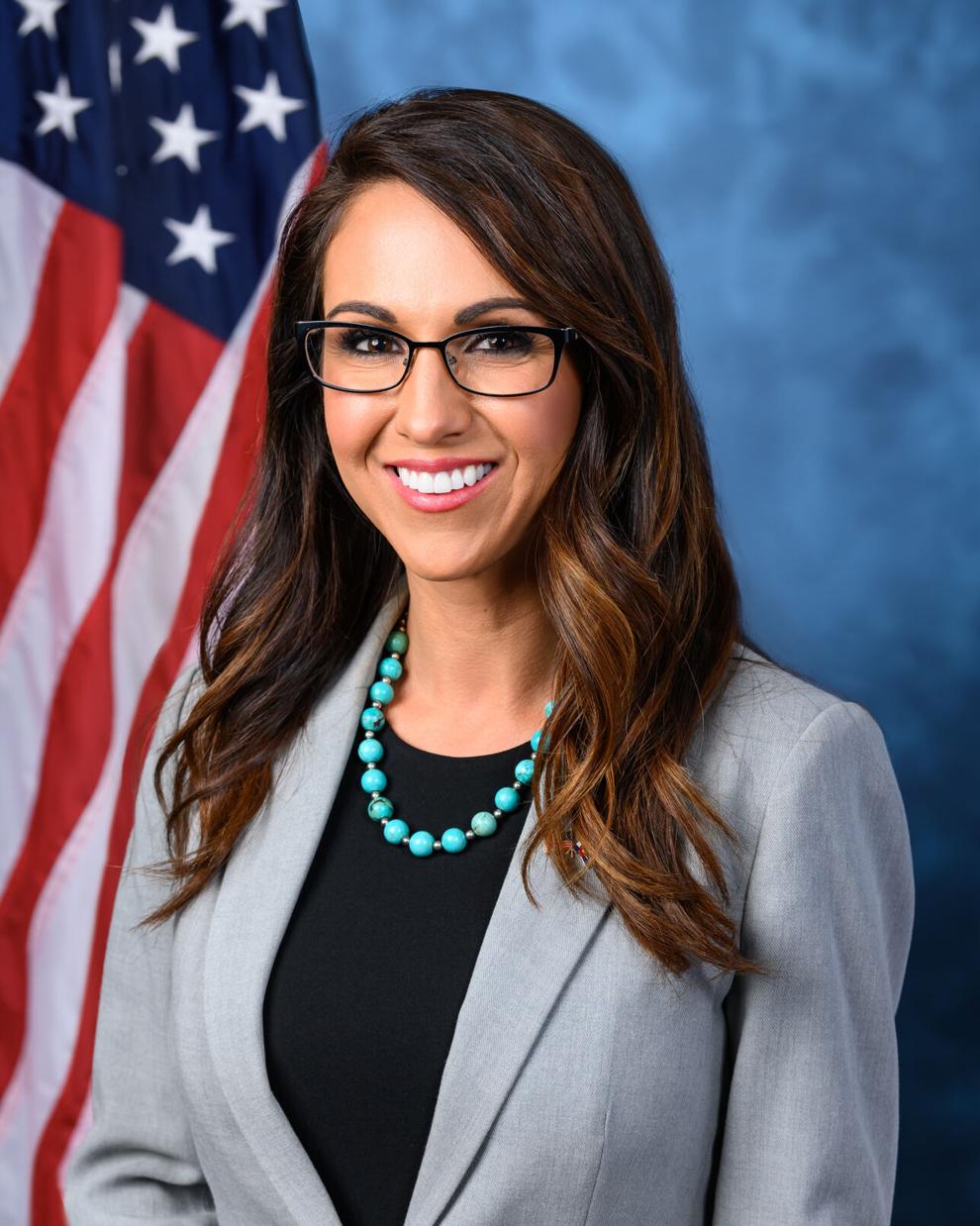 Lauren Boebert (3rd Congressional District)
First-term Republican incumbent Lauren Boebert made a splash with her debut in the U.S. House — and continues to make waves — but her vocal critics vastly underestimate her. She is a resolute representative of her vast district's interests and a forceful advocate for the Western Slope. She passionately champions individual liberty and pushes back relentlessly at federal overreach. She doesn't shy away from controversy, but she also has engendered broad-based support among rank-and-file residents of rural Colorado.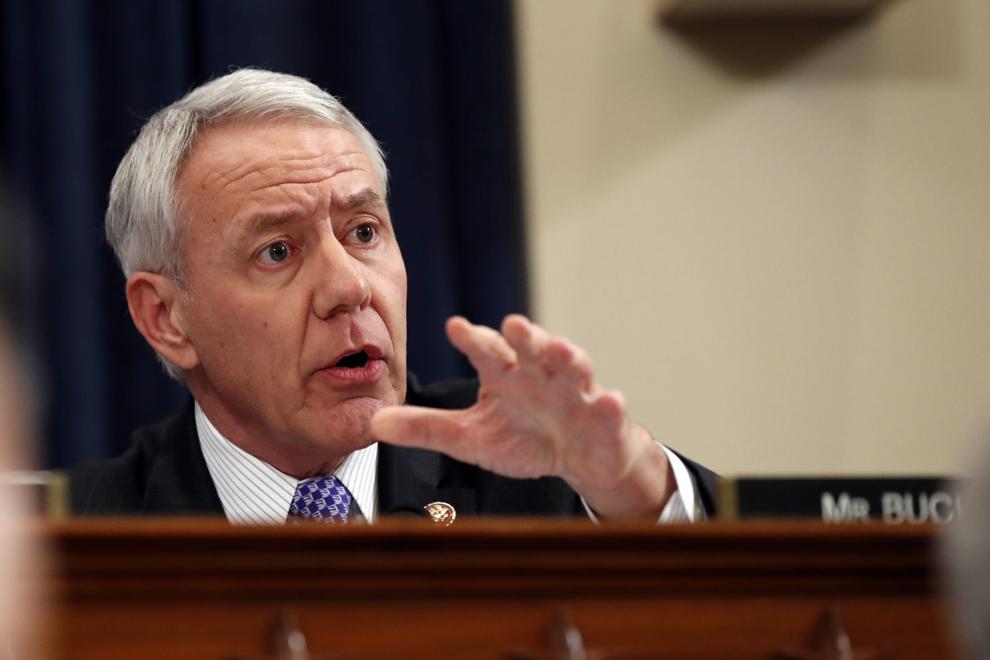 Ken Buck (4th Congressional District)
As Colorado symbolizes a nationwide spike in violent crime, voting for tough-on-crime pro-cop representation has never been more important. That's among a variety of reasons voters in Colorado's 4th Congressional District should give incumbent Republican U.S. Rep. Ken Buck a landslide victory in Tuesday's primary. Buck took his congressional office in 2015 after voters had elected him to three consecutive terms as the Weld County District attorney. If anyone in Congress understands crime and punishment, it's House Judiciary member Ken Buck.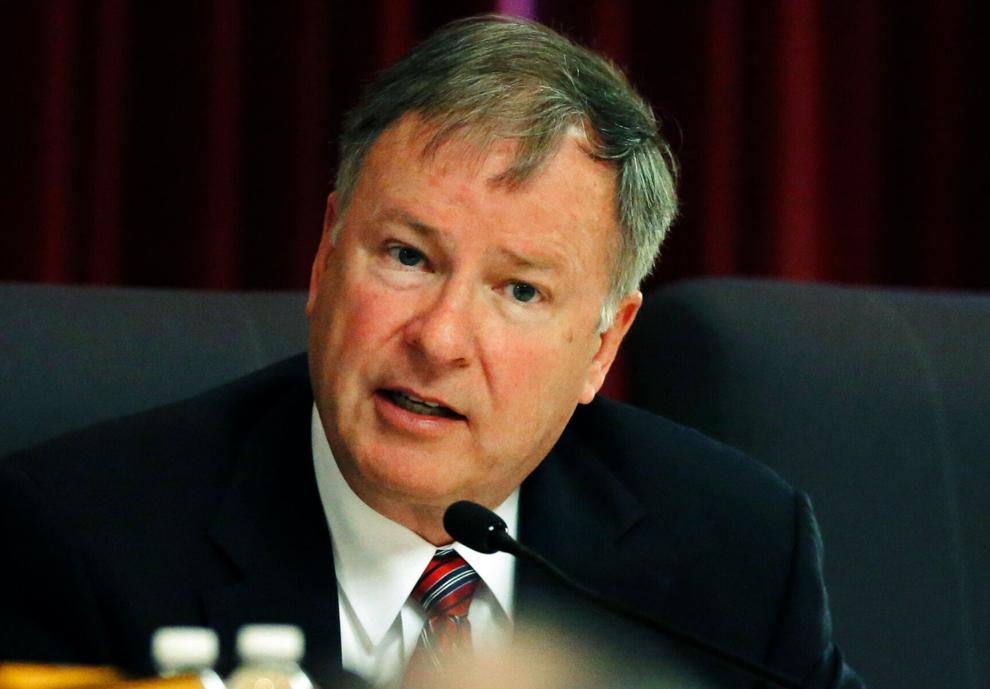 Doug Lamborn (5th Congressional District)
Doug Lamborn serves as a dependable opponent of revolutionary left-wing agendas. He proudly puts "America first." He opposes the racially divisive teaching of critical race theory, by any name, in K-12 public schools. He crusades against vaccination mandates for civilians and military personnel. Having served eight terms representing Colorado's 5th, which encompasses Colorado Springs, Lamborn has seniority on committees important to his districts and the entire state.
Lamborn's seniority is good for the 5th District, and voters should nominate him for another term.