Colorado needs a seasoned, in-the-trenches lawyer to serve as the state's attorney general. It is not a run-of-the-mill administrative role.
The attorney general protects Colorado from federal encroachment, making the role important to those who support legalized marijuana or preservation of the oil, gas and coal industries.
In everything from protecting the public from consumer fraud, to protecting clean water and air, we rely on an attorney general who knows how to fight and win in court.
Democratic nominee Phil Weiser would begin his first day as on the job with almost no experience practicing law. Throughout his career, spent mostly in academia, the former University of Colorado Law School dean litigated six cases. None of them involved a Colorado district court.
"All of his cases were argued in the Tenth Circuit or Second Circuit Court of Appeals," explains a June 26 article in Denver's Westword magazine titled "Should Voters Care That Phil Weiser Has Only Litigated Six Cases?"
"In one case, he filed what's called an amicus curiae brief to voluntarily advise the court on a case where two beauty-supply companies were each directed by a trial judge to pay the jury cost — about $203 each — since neither party gave enough advance notice for the court to cancel the trial date."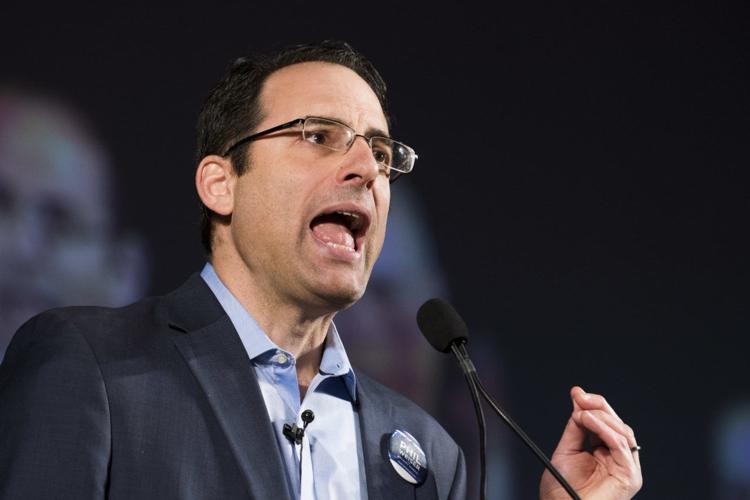 In addition to the $203 dispute, Weiser's six-pack caseload includes representing an Oklahoma inmate fighting prison restrictions on prayer oils. In another case, he represented a Colorado inmate fighting to receive a pastoral visit from a Methodist minister.
Republican attorney general nominee George Brauchler has quite a different story. In private practice and as district attorney for Arapahoe, Douglas, Elbert and Lincoln counties, he has tried hundreds of cases. Brauchler was special prosecutor in the case against Aurora theater shooter James Holmes.
In answering questions about his thin resume, Weiser issued a statement that said, in part, the AG mostly serves as a "manager and executive."
"The Attorney General's main role is not to serve as a courtroom trial lawyer or to personally handle front-line cases."
Tell that to Colorado Springs Mayor John Suthers, who served as Colorado's attorney general from 2005 through 2014. Suthers argued before the U.S. Supreme Court in Kansas v. Colorado, convincing the majority to side with Colorado. His courtroom experience persuaded the Supreme Court to save Colorado taxpayers nearly $10 million in a longstanding water dispute.
Suthers prepared for the job by trying hundreds of cases as the former U.S. attorney for Colorado and the former district attorney for El Paso County and the rest of Colorado's Fourth Judicial District.
If the Colorado attorney general does not work the courtroom, we wonder why Attorney General Cynthia Coffman stood before the Colorado Supreme Court in April to defend the oil and gas industry from onerous regulations.
Coffman played a key role in a multistate lawsuit against the EPA's Clean Power Plan, helping convince the U.S. Supreme Court to stop implementation. She helped convince the court to save Colorado and other states the "irreparable harm" of overly aggressive clean energy mandates.
It's just plain nonsense to claim the attorney general serves as an administrator who needs no significant experience practicing law.
"Litigation is a major part of what the AG office does," Suthers told us Thursday. "It is critically important for the AG to understand and appreciate how litigation works, so when his or her lawyers are talking about a settlement he or she knows the rules of the game and can make intelligent decisions. Litigation experience is very important."
We hear good things about Weiser's supervision of UC-Boulder's law school and know him to be a good professor. None of that overcomes the legitimate concerns raised — even by media sympathetic to Democrats — about Weiser's lack of courtroom hours. Colorado cannot afford an attorney general who has barely practiced law.
The Gazette editorial board