There are now four full-time Airbnb businesses on my block.
I sit on my front porch, enjoying an early autumn afternoon. It's a small block. Downtown. Old homes. Mine was built in 1914. A classic. Downtown's in walking distance. Four years ago, there were no Airbnbs on this block. Now there are four — full time, nonowner-occupied. They are inhabited by strangers … or nobody.
My neighbor to the north is a single mother with children. On the corner is a house whose owners live in Missouri part time. My south neighbor lives with his girlfriend two blocks away; empty full time. Next is a rental duplex in constant turnover. The next three houses are occupied by full-time owners: three young bachelors; a single elderly man; and a duplex with a mother and son. Next to them is a very, very large behemoth of a house, shoe-horned into a much too small empty plot several years ago. It is modern, cheap, garish, and stands apart from our older homes. It is an Airbnb. No owner occupant; just strangers … or nobody.
Moving across the street, there's a woman with her adult son. Next to her is another Airbnb. No owner occupant; just strangers or nobody. It was bought by a couple from California this year. They lived in it for three months before departing (haven't seen 'em since). Next a single woman. Next to her and directly across from my front porch, another Airbnb … two actually. A house in front and a two-bedroom apartment above a three-car garage at the rear of the property. No owner occupant; just strangers or nobody.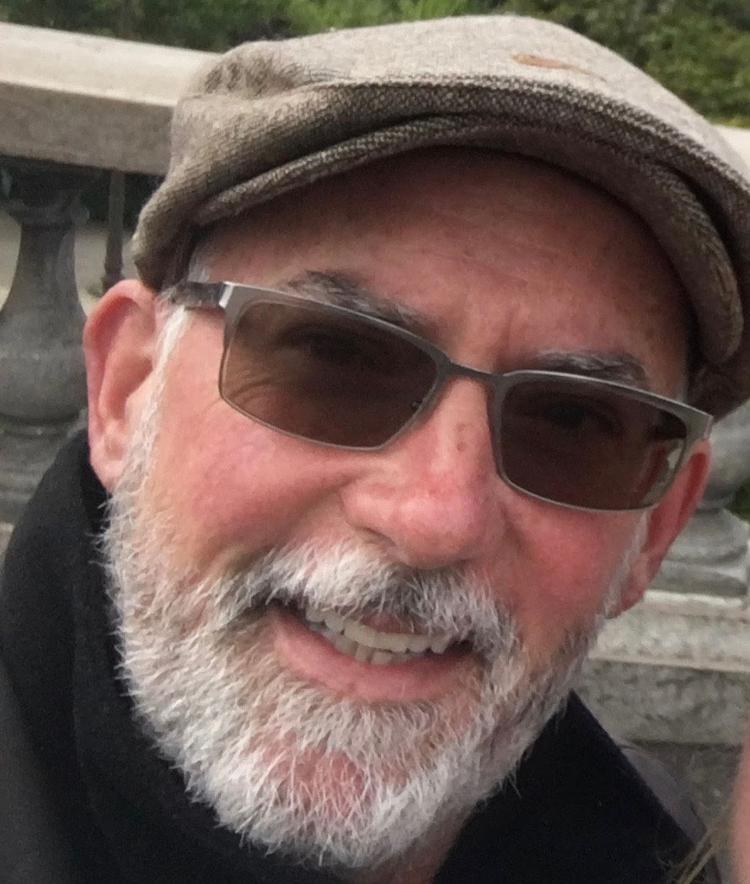 Across the street, a single man in his small home, once a mother-in-law house to his neighbor house to the north which sits for sale. Given housing prices, I am concerned that it is cheaper for somebody to buy it as an Airbnb. Seems to be way this block goes.
Click here for tax guidelines from Airbnb.
Let's do the math: 14 houses, four full-time Airbnbs. Add 2 essentially vacant houses and you get just under 50% of the houses here without full-time owners/residents. I have not met one a single one of the owners of the Airbnbs.
I have watched it transform the neighborhood from my porch: Lots of strangers coming and going, their cars (and their guests' cars). It means lost community. Strangers attract watchful eyes and resent it. Yes, I recognize a good guest might be better than a bad neighbor. However, consistent occupants aren't strangers: strangers pass through, don't wave, don't interact, don't have concern for neighbors, for lawns, trash, lost pets. They stay briefly and leave. Empty houses attract attention from preying eyes.
I get the gig economy. It has great benefits but they are economic only. It benefits owners I've never met, who live elsewhere. They don't invest in neighborhoods; their money doesn't help my block. Sadly, maybe that's really who Americans are now: gig-strangers.
Can we please stop with this nonsense that Airbnbs are private residences? These four in my neighborhood are businesses — plain and simple. They need to be taxed. Their owners need to be required to make face-to-face contact with all adjoining neighbors for accountability, as potentially uncomfortable as that may be. They should want feedback from the neighbors on a semiannual basis and requests/directions need to be included in the property guidelines they leave for their guests. They need to leave contact information (and, no, not the police, as a recent letter opined). The City STR Czar also needs this information, accountability for off-site owners who know how stretched city budgets and time are.
The bottom line: even if owners don't live here, they are a part of the neighborhood. Neighborhoods are more than money. Wouldn't a good business understand that?
Chip MacEnulty is a Colorado Springs native. He is a high school teacher in his 22nd year of teaching.
Note: A town hall meeting on short-term rentals is scheduled at 6 p.m. Oct. 14 at City Hall (107 N. Nevada Ave.). The City Council will discuss short-term rentals and is encouraging public comment at its regular meeting Oct. 22.