The Gazette never needs an excuse to celebrate southern Colorado, but we're taking extra time on this #719Day — July 19, 2019.
As part of the community for nearly 150 years, we'll spend the day showcasing the news and events — and highs and lows — experienced by those living in the Pikes Peak region and southern Colorado during the past 12 months.
The news cycle is fast, and sometimes it's tough to remember stories that occurred before today's breaking news. With that in mind, here were the 10 most-read sports stories and award winners from the past 12 months.
Most read sports stories
1. Carlin Dunne knew the dangers associated with racing a motorcycle up America's Mountain. That's why he spent more than six months preparing for the 97th Broadmoor Pikes Peak International Hill Climb.
But on Sunday morning, only a few yards from likely wrapping up his fifth victory at 14,115 feet, things went tragically wrong for the 36-year-old resident of Santa Barbara, Calif. (by Jessica Snouwaert and Evan Petzold, June 30, 2019)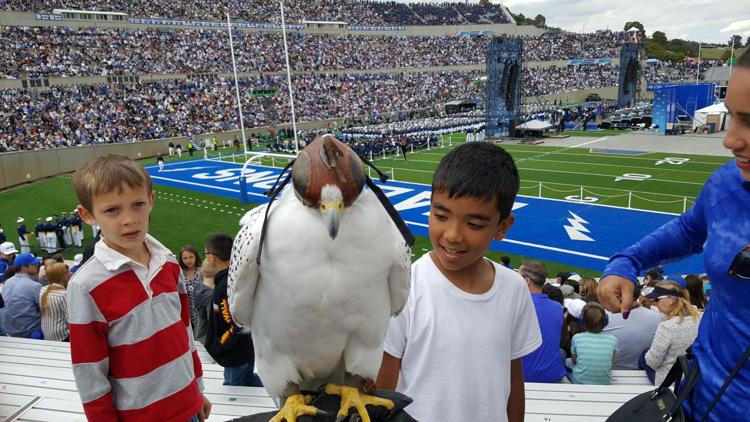 2. Air Force's live mascot suffered potentially life-threatening injuries because of a West Point prank gone awry. (by Brent Briggeman,Tom Roeder, Nov. 3, 2018)
3. After a not-so-easy recruiting journey, Palmer Ridge quarterback Ty Evans has withdrawn his verbal commitment from the University of Colorado. Evans is expected to sign his National Letter of Intent to North Carolina State next week. (by Lindsey Smith, Dec. 10, 2018)
4. Air Force announced Saturday that it would cancel all athletic events as a result of the government shutdown. The ruling was immediately effective and wiped out Saturday's scheduled home men's basketball game against Fresno State and the home hockey game against Sacred Heart. (by Brent Briggeman, Jan. 20, 2018)
5. Would the Broncos have reached the playoffs and become relevant in the NFL again this season if Mike Shanahan had returned to the franchise as coach and reconnected with John Elway and Gary Kubiak, and if Kirk Cousins had signed to be the team's quarterback? (by Woody Paige, Dec. 17, 2018)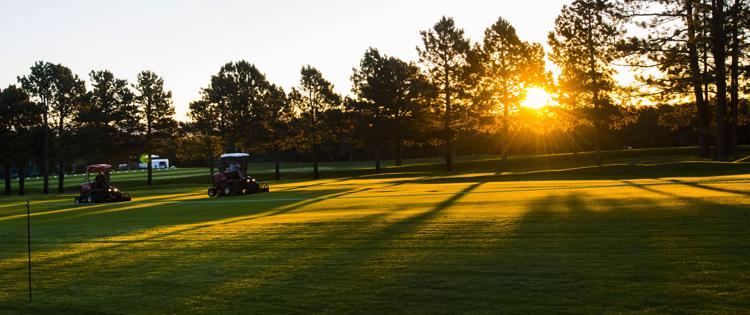 6. The Broadmoor is hosting its eighth USGA championship. It's a place where everything comes with a "B" and a mint on the pillow. That's true from its science, how horticulturist Lorri Voss grows ceiling-high tomato plants in the Broadmoor Farms greenhouse off No. 10 (the "Garden of Eat'n," the sign says) to its technology, how the electronic parking attendant wishes you "please drive safely" as Grandma would. (by Paul Klee, June 24, 2018)
7. After Lawrence "Rob" Hufford had a chunk of his brain surgically removed from his skull, the only record he considered breaking was the one spinning through his mind like a recurring, unshakable nightmare: My days of competition and camaraderie are over. (by Paul Klee, June 2, 2018)
8. Discovery Canyon rescheduled several sporting events this week as the school community mourns the loss of two athletes last week. Kaden Currier and Avory Kvale, both juniors at Discovery Canyon, were killed in a car crash near Monument on Dec. 27. (by Lindsey Smith, Jan. 2, 2018)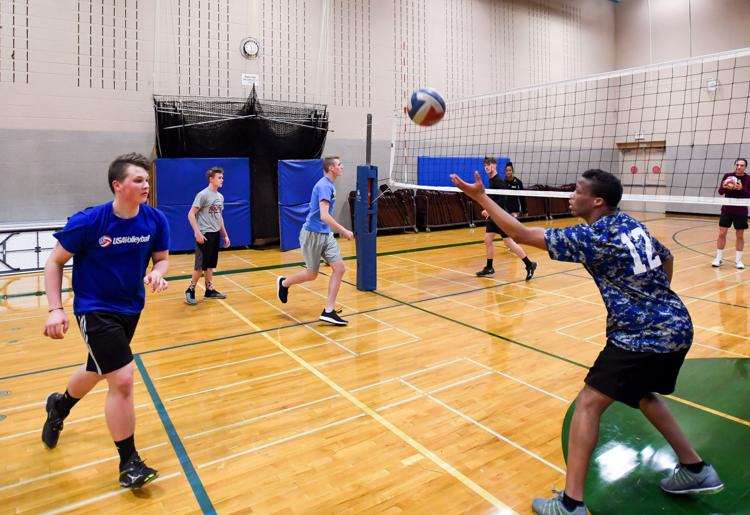 9. The 26-year long battle to obtain sanctioning status for Colorado boys' volleyball has officially come to an end. Starting spring 2021, boys' volleyball will officially be an accredited sport in Colorado after more than two decades of work by the Colorado Boys' High School Volleyball Association. (by Lindsey Smith, Apr. 24, 2019)
10. In a moment when the only way for anyone to find out about Carlin Dunne's crash was via news reporters and photographers on the scene, race officials silenced them. For one hour and 20 minutes, there was no official information on social media or the live radio broadcast about the crash. (by Evan Petzold, July 2, 2019)
Award winning sports coverage
Gazette columnist Woody Paige, videographer Hannah Tran and high school sports editor Lindsey Smith all earned recognition from the Associated Press Sports Editors for their work in 2018.
Along with recognition for individual excellence, The Gazette's special section previewing the Denver Broncos season was recognized nationally by the APSE for the fourth year in a row.
"Bowlens bickering over Denver Broncos is a sad state of affairs" took an in-depth look at the team's ownership. Paige wrote about "CEO Scott Blackmun at center of USOC storm" and followed that with "BS, USOC. Enough is enough, and the entire board should resign." Paige's "Not a warm welcome for players at The Broadmoor's U.S. Senior Open" in which Woody gave his take on the 147 players who were unable to break par on the challenging course was also acknowledged.
Smith's interactive map on signing day looking at where Pikes Peak region athletes were headed to play in college was awarded in the multimedia category.
The 2018 Broncos season preview, "Case Closed — Denver chooses its QB" featured work from Vinny Benedetto, Jerilee Bennett, Brent Briggeman, Dougal Brownlie, Paul Klee, Drew Litton, Christian Murdock, David Ramsey, Paige, Jim O'Connell and Kate Shefte. The special section was designed by Derek Kuhn and Matt Wiley was the editor.