The most recent homecoming football game is something many members of Rampart High School would probably be hard pressed to remember.
Who could blame them? It's been two years since the Rams had a full crowd, student section and halftime festivities which come with the storied weekend. 
Senior and captain, Logan Candelaria, missed out on the thrills his junior year. He missed out on fireworks, rolling out a red carpet for homecoming royalty and playing a true rivalry game. 
The football was played, but the energy was lacking. 
He made up for lost time in the Rams' 55-0 win over Liberty Friday night on the newly renovated turf of District 20 Stadium with five touchdowns and a triple-digit yardage output.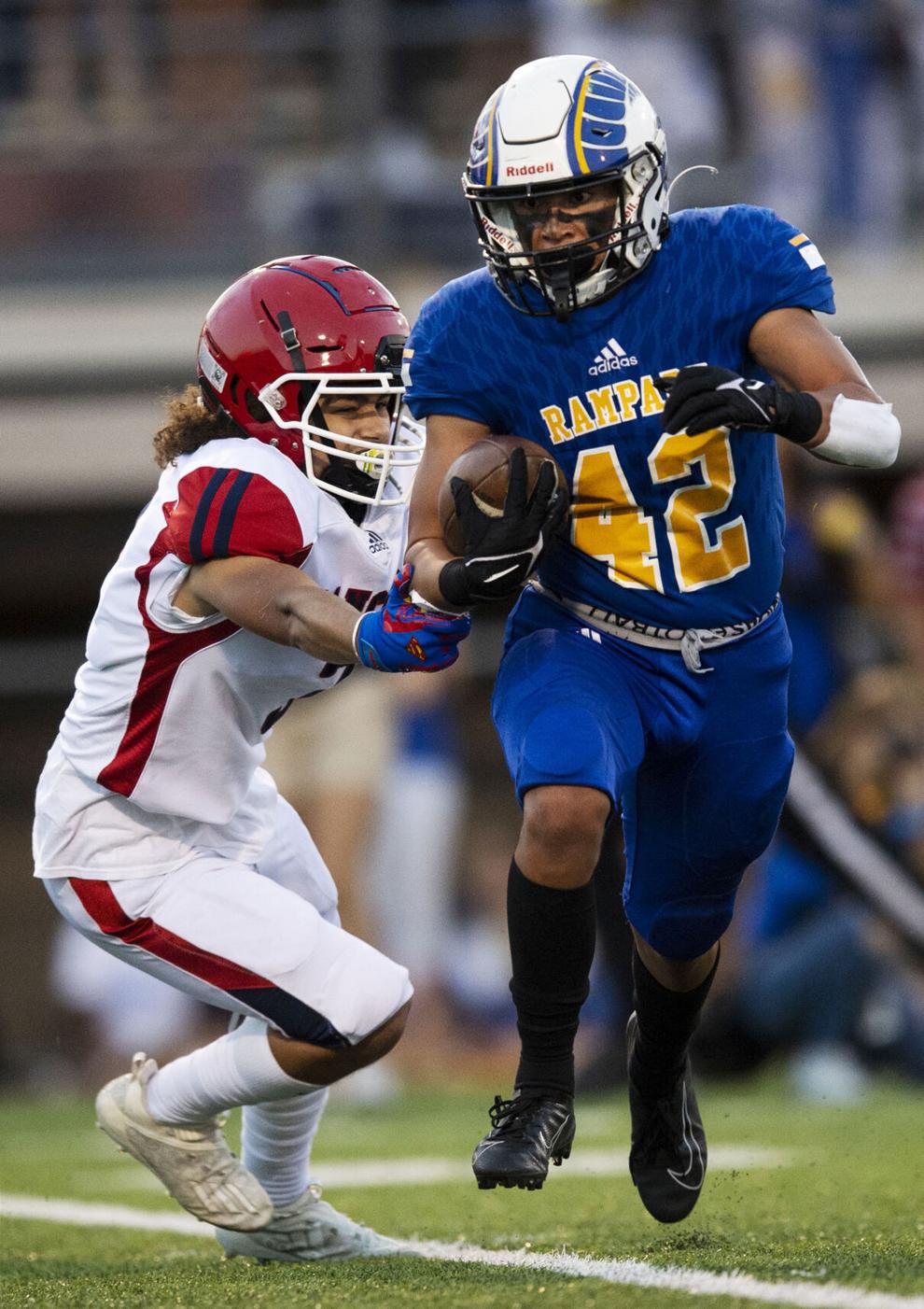 "Having our fans and everything, it brings an atmosphere and raises our game," Candelaria said. "We're just so thankful to have fans at games again." 
The week of practice for coach Troy Ward was about identifying mismatches — similar to any other week. The findings weren't the same, though. 
Ward saw that his lines, both offensive and defensive, had an advantage. They'd be able to win at the point of attack, allowing linebackers and running backs to wreak havoc.
The Rams ran the ball on nearly every play, with their defense holding the Lancers without a first down for a two-quarter stretch behind double-digit sacks. 
"Everything starts up front," Ward said. "It's the most important position on the team, and that's why we have multiple coaches for (each). They work hard, and our kids work hard. We worked hard in the first two games, but just came up short." 
The first two games were losses for the Rams, one against Standley Lake, and the other against Skyline. 
Awaiting Rampart is more stalwarts. 
Vista Ridge, Pueblo West, Fountain-Fort Carson and Dakota Ridge are all on the Rams' remaining schedule.  
Being able to capitalize on a mismatch and get players confidence was vital this week. 
"We needed this as a boost," Ward said. "It's awesome to have the fans back, and I think our kids feed off that." 
For Liberty, the loss was its third consecutive to open the campaign. Last week, the Lancers were forced to forfeit due to COVID-19. 
Coming off a dead week is a tough proposition for any team, but especially one with youth. They have a senior signal caller in Aidan Swanson, but his exploits were muted by constant pressure.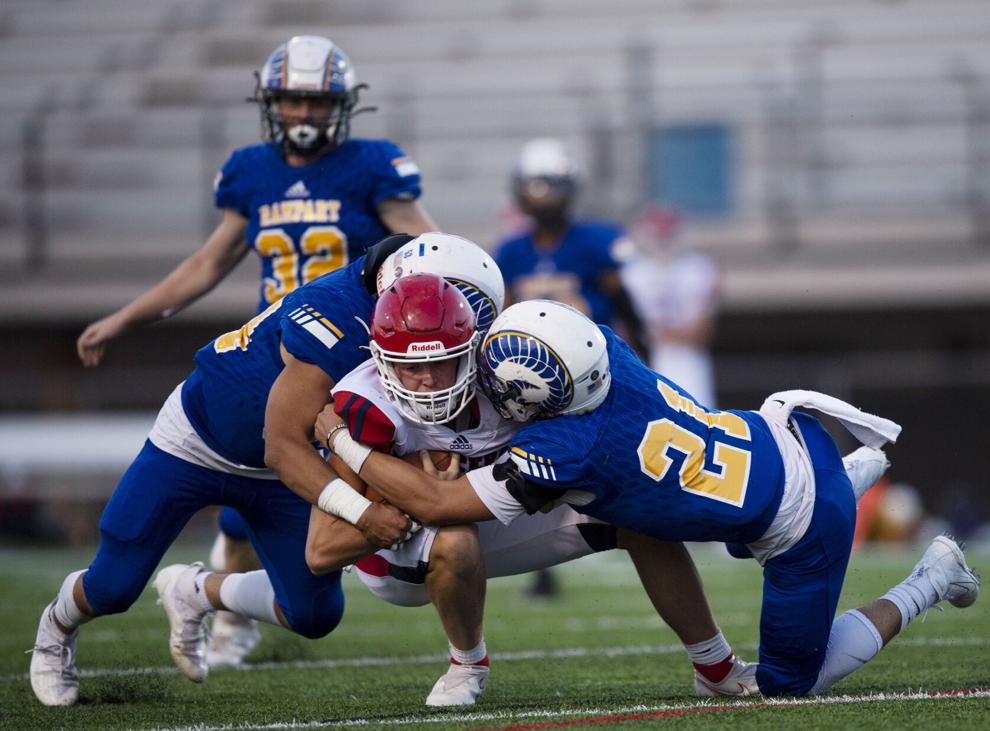 The Lancers were able to get Rampart into third or second-and-long situations, but were quickly gashed on the ground. To make matters worse, their special teams also surrendered a pair of punt return touchdowns. 
The Lancers will host Golden a week from today, while Rampart will head to Littleton for a duel with the aforementioned Eagles of Dakota Ridge. 
Contact the writer: luke.zahlmann@gazette.com