A year-old bear died after it was saved from a snowstorm Sunday night near Manitou Springs, Colorado Parks and Wildlife announced Tuesday.
A homeowner along Ute Pass called Colorado Parks and Wildlife after the starving, hypothermic bear collapsed in the resident's yard.
The 11-pound female bear, originally thought to be younger because of its size, was  20 to 30 pounds underweight for its age.
RELATED:
Woman killed in Colorado bear encounter identified
Wildlife officer Cassidy English tried to warm the bear and nourish it back to health.
"I got a little hopeful when it perked up a little bit when it got fluids, but it didn't perk up enough," English said. "A bear should not let you hold it; it should be screaming and trying to get away from you. So that was a tell-tale sign that it was really sick."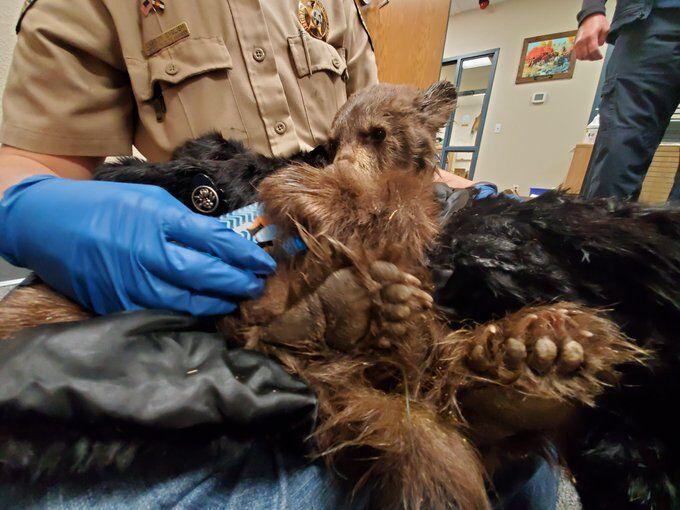 English said cases where bears have to be euthanized take a toll on wildlife officers.
"That's the worst part of my job is putting down bears," English said "But it's something that sometimes unfortunately has to happen and those are really bad days."
Officers transported the starving bear three hours to the the Colorado Parks and Wildlife Frisco Creek Wildlife Rehabilitation Center near Del Norte.
Michael Sirochman, the center's manager and rehabilitation expert, said the bear was most likely orphaned last summer and struggled to store enough calories before winter. During hibernation, the bear's fat and muscle stores burned up.
"It's the worst case of starvation in a bear I've ever seen," Sirochman said.