A robbery suspect, who police said reached for a gun when confronted by officers, was shot and killed Saturday night southeast of Memorial Park.
The shooting has raised tensions in the neighborhood, with a large, hostile crowd gathering Saturday night, a vigil Sunday evening at Adams Park and calls for a police brutality protest Monday at City Hall.
Kara Garcia was outside her Preuss Road home Saturday night when she heard someone yell, "Put your hands up."
Garcia, who was at the vigil, said she saw a man come running toward Adams Elementary School, then heard five to seven gunshots. The man who was running was hit in the back, she said.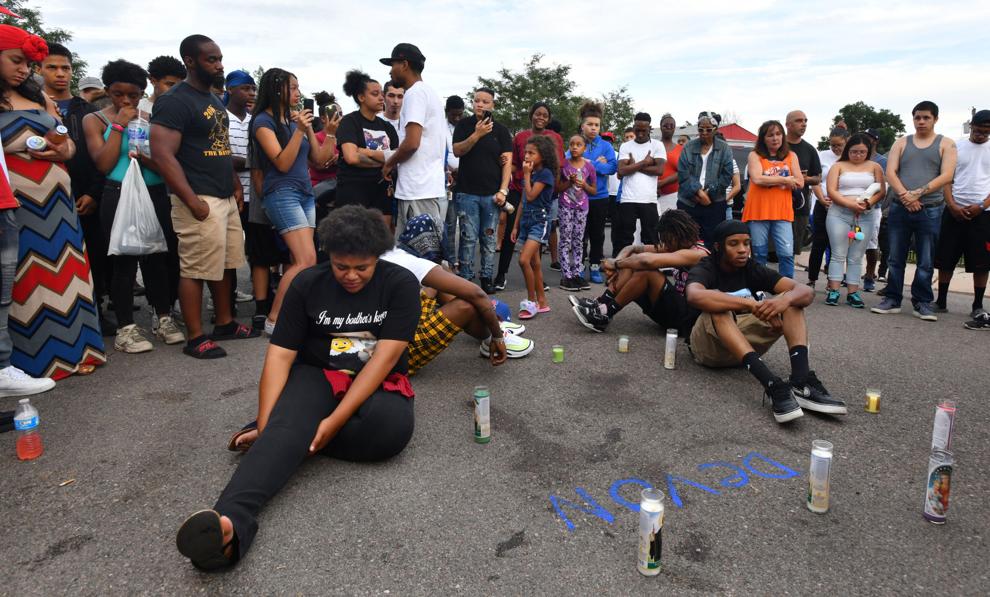 Elizabeth Powell was on her way to Adams Park to get her children Saturday evening after she saw a patrol car go by. She said officers got out and were interrogating two men, one of whom took off running.
The officers went for their guns and one officer fired seven times, she said.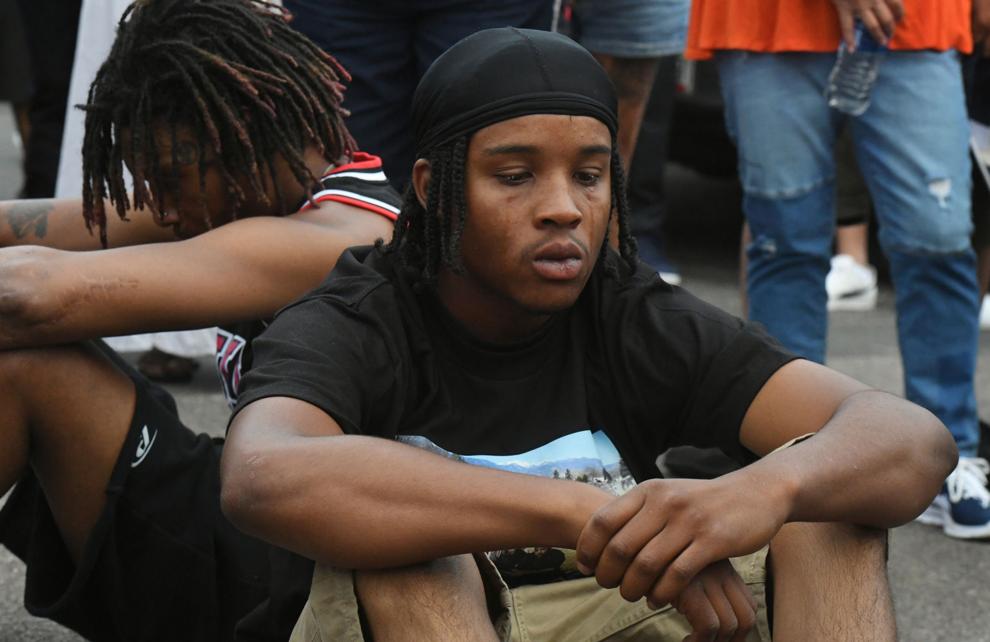 Garcia and Powell said they didn't see a weapon on the fleeing man before he was shot.
Police spokesman Lt. James Sokolik declined to comment on the witnesses' accounts, but said, "There is some outrageously irresponsible and incorrect information being put out on social media."
Police have not said if the officers involved were equipped with body cameras, or if they have video of the shooting.
The officers involved in the shooting were investigating a robbery that had been reported about 6:45 p.m. in the 2400 block of East Fountain Boulevard, police said.
When the officers spotted the two suspects in the 2100 block of Manitoba Drive, about a half mile north of the reported robbery, one of them reached for a gun in his waistband, police said in a news release. At least one of the officers fired at the suspect, police said.
Police have said a weapon was recovered.
The suspect later died at a local hospital, police said Sunday morning. The second suspect was arrested, police said. No information about the alleged robbery has been released.
Neither of the police officers were injured.
Police have not released the names of either suspect, but a family friend identified the man who was shot and killed as De'Von Bailey.
The El Paso County Sheriff's Office is investigating the shooting. Typically, a neutral agency investigates the use of deadly force by a law enforcement officer to avoid a conflict of interest.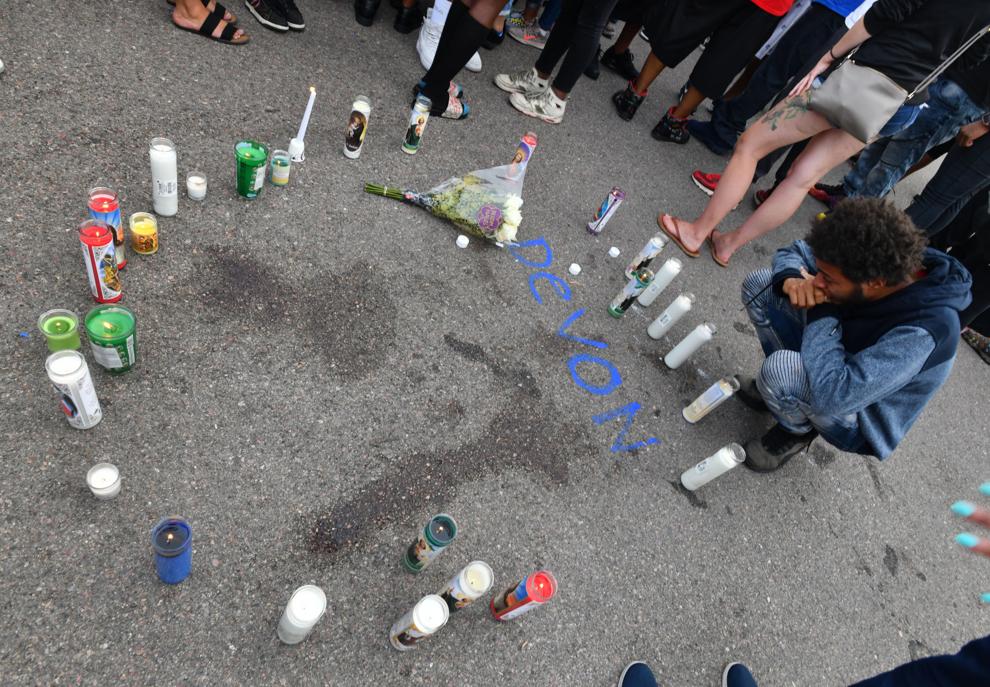 Both officers involved in the shooting have been placed on administrative leave, which is routine whenever deadly force is used, police said.
Bailey is the fifth person killed by police this year in Colorado Springs. Two of the shootings have already been ruled justified by the 4th Judicial District Attorney's Office, while the other three, including Bailey, remain under investigation.
Bailey, who was 19 at the time, was being sought in April on suspicion of sexual assault on a child by a person in a position of trust, according to Pikes Peak Area Crime Stoppers. It is unknown if he was a fugitive at the time of his death or if the charge had been dismissed.